Home
Log in

Personal loans

Hassle-free loans up to $50,000. Check your rate without impacting your credit score.

Learn more
Simple, flexible finance
Apply for a hassle-free personal loan with competitive rates and flexible repayment options.
Personal loans
Hassle-free loans up to $50,000. Check your rate without impacting your credit score.
Learn more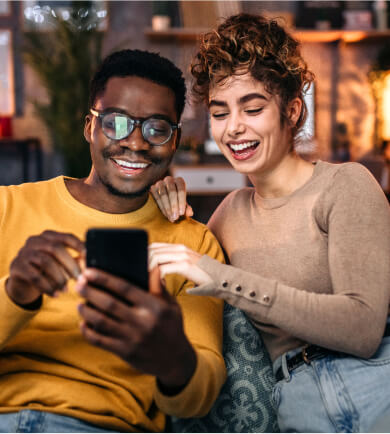 Why choose MyOzMoney?
We are all about making things easier for you.
Quick application
Applying online takes less than 5 minutes. No paperwork required.
Fast approval
We'll give you a fast outcome on your application.
Great rates
Competitive, personalised interest rates.
Uncomplicated loans
Apply online for personal loans of up to $50,000. We do everything online, making it faster and easier for you while keeping our costs low, so we can pass those savings back to you.
Low personalised rates
Competitive interest rates tailored to your financial situation.
No early repayment fees
Pay off your loan ahead of schedule without any extra charges.
Instant money transfers
Get quick access to your funds. Once approved, we'll transfer the money instantly.
Flexible terms
Choose a loan period and payment schedule that suits you.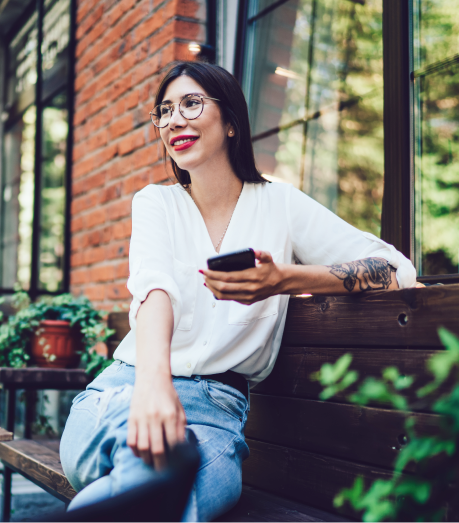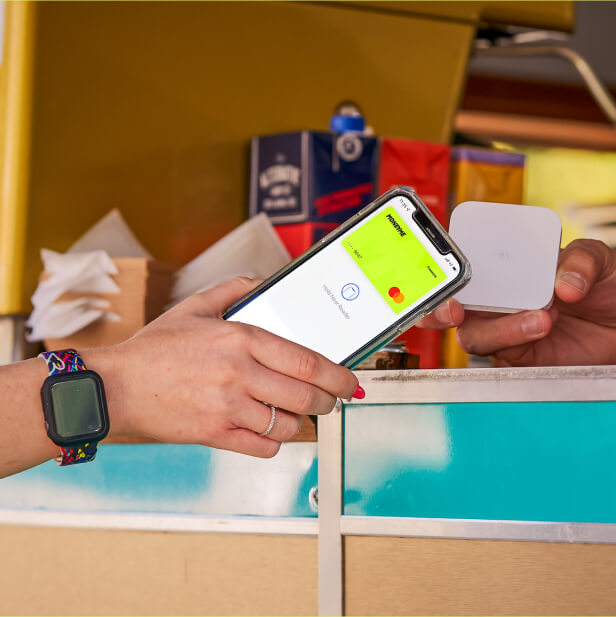 Freestyle Credit Card
By
A digital credit card with great rates and smart payment features. Money anytime, anywhere.
Smart ways to pay
Pay from your mobile wallet, shop online or transfer money using your digital card.
Interest-free terms
Enjoy the convenience of up to 55 days interest-free on purchases.
Use card straight away
Once approved, your digital card is ready to use instantly.
Cash back rewards
Earn up to 40% cash back when you shop online at over 2,000 stores.
How it works
Applying is easy
Follow these simple steps to apply for your personal loan.
1
Customise your loan
1
You have the power to choose the loan amount you want to borrow and the repayment schedule that best suits your needs.
2
Get your rate in minutes
2
It takes less than 5 minutes to get your rate, and it won't affect your credit score. Once you have your rate, it's your choice if you want to submit the application.
3
Fast access to funds
3
If your application is approved, we transfer the loan amount to your bank account straight away.
Empower your finances today
Small Loans
A small loan is a cash advance that can be as much as $2,000. They are usually repaid within a one to two months, and the application process takes just a few minutes. Small loans can be used to pay for unexpected expenses that require fast access to small amounts of cash.
Oh-so-easy
Getting access to cash in an emergency shouldn't be hard. If you need a little loan in a hurry, MyOzMoney is here to help.
We make it easier for Australians to take out small loans in times of need, when small amounts of money can go a long way, without all the hassle.
100% online
Applying online for small loans can be done right on our website, 24 hours a day, 7 days a week. Our Frequently Asked Questions section answers the most common questions from customers. You'll find our contact form on every page, together with a Quick Start application form, to make your application a breeze. And with our online calculator, it's easy to find out how much you can borrow. If you're approved, your small loan can be in your account within the hour.
Comfortable repayments
With MyOzMoney, a transparent repayment plan is easy to set up. Even better, repayment calculations are very straightforward, and your cost of borrowing is capped, so your interest payments are always under control.
If you foresee any issues with repaying your small loan, let us know in advance and we'll help you work out a payment plan.
Responsible lending
At MyOzMoney, we pride ourselves on being a responsible lender. We are upfront about all the related fees and costs associated with your small loan, so there will never be any surprises. And more importantly, we never provide you with a loan that your current finances can't support, whether it's a small cash advance or bigger loan.
And even though our process if completely automated, you can always contact us for any reason and talk to a real person! We're always here to help.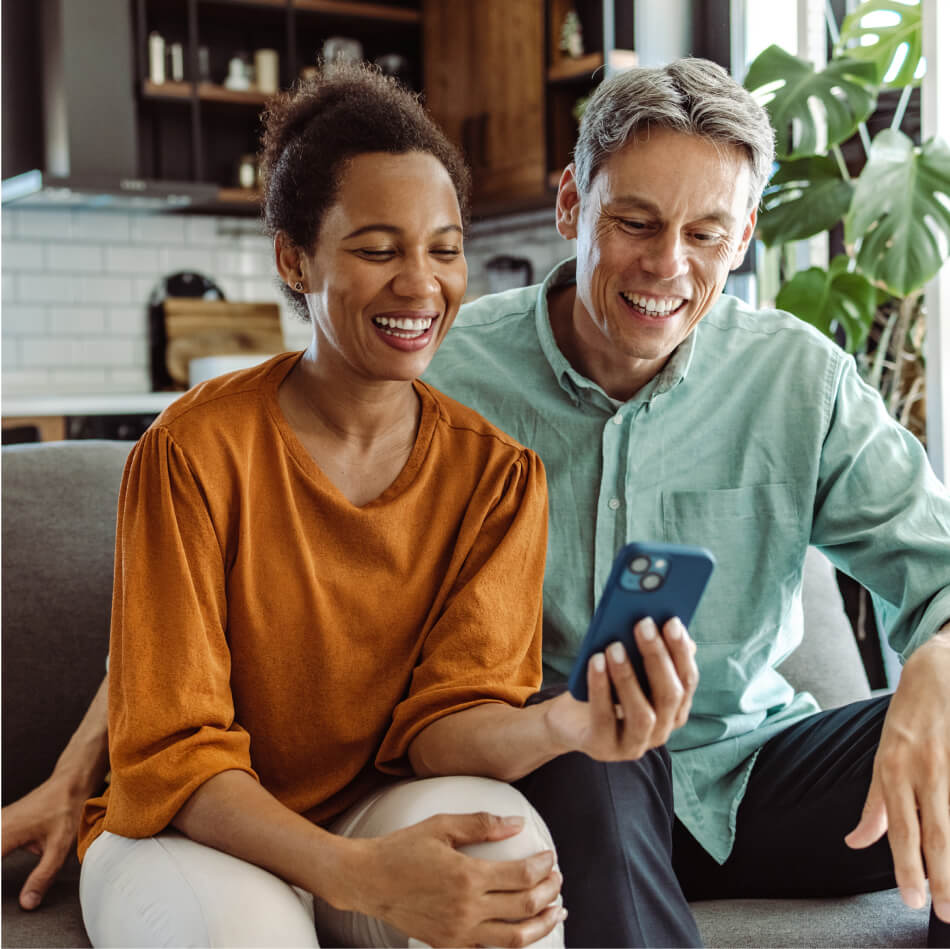 Empower your finances today
Small Loans up to $50,000
Approved Fast | MyOzMoney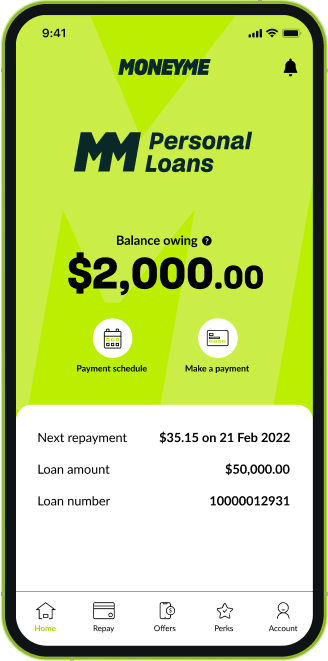 A new generation of lending
Experience fast and straightforward access to small loans up to $50,000. Taking a modern approach to every day's increasing demand for smooth and fast services, we offer an entirely online lending process – from your application up to getting your funds. No paperwork and absolutely no hassle. We don't want long queues and several days of waiting, just like you. Apply online, get an outcome in minutes and depending on who you bank with, your small loan hits your bank account in as little as 60 seconds.
Fast credit, when you need it
We've built a smart lending process to help you manage life's daily expectations. Whether you are looking to have extra cash for everyday expenses or one-time big purchases, we are here to help. We've made our credit products within your reach, so you can access your small loans when you need it.
When unforeseen circumstances happen, we've got you covered. There might be a delay in your paycheck, and you suddenly remembered your utility bills are due next week. You opened your phone and applied for same day loans with MyOzMoney. In a matter of minutes, you received a notification that your loan application for a small loan has been approved. A few moments ago you were worrying about how you'll be managing your bills, but now you can even pay for them in advance. Easy, right? That's how we want things to be.
Funds for continuous learning
Are you making your way through a big university soon? You may find yourself on a tight budget and may be wondering how you're going to make it with your current savings. Apart from the course fee itself, you have your transportation costs, textbooks and other course essentials. If your school is miles away, you even have to pay for your accommodation.
Or you may be thinking of taking your education to the next level and considering a master's degree. In that case, our student loans may be able to give you the express loans you need to settle your school fees upfront. Through our fast cash loans, you can secure a spot in learning and start investing in your future.
Easy cash to spoil yourself
A travel loan is a type of an unsecured personal loan you use mainly for holiday trips. It comes in handy when you're looking to go on a vacation but can't quite use your own savings or air miles when you want to book your flight on the spot. With MyOzMoney's small loans, you don't have to sit and wait around for your next paycheck to buy your roundtrip tickets. Plus, it provides you with the extra cash you to buy your personal travel needs and secure accommodation for your dream vacation. Small loans for travel comes with a fixed interest rate that you can comfortably repay while enjoying your much-deserved getaway.
Accessible funds for big-ticket items
The best advantage of personal loans is that you can use them to pay or purchase anything you want, including a car. It's an unsecured loan which means you don't need to use your new car as collateral, providing you with lower risks as a borrower. Don't miss the opportunity of finally owning your dream car. With fast and easy credit like same day loans and short term loans, you can purchase it now.
Emergency funds
Aside from paying and managing bills upfront, small loans can be a good source of quick funds when you're suddenly faced with unexpected expenses. With our easy application and fast approval time for small loans, right then and there you can have the emergency fund you need for car repairs, medical bills or home renovations. Having a safety net in the form of a small loan could make a positive effect on your cash flow, and MyOzMoney can give you exactly that.
How to get a small loan
Using proprietary advanced loan management platform, we've made getting access to small loans easy and straightforward. You get a loan outcome within seconds or minutes, not days. This way, you significantly reduce your waiting time and focus on the much more important things.
Applying for loans online with us is a breeze. To qualify, you must be at least 18 years old, a citizen or a permanent resident of Australia and currently employed.
Your journey to a quick and easy cash loan starts when you visit the MyOzMoney website. Whether you are looking to apply for a line of credit or a personal loan, we have just the right credit product according to your needs and preferences. Our loan application just takes minutes to complete. Just enter your personal details, loan reasons and bank statements and you'll receive on outcome in a matter of minutes. If you apply during holidays or outside business hours, your application is processed the next day.
As a responsible lender with an Australian Credit License, we're all about transparency and fair loan decisions. We want to make sure that the loan you are receiving is tailored to your personal circumstances so you can comfortably settle your repayments. Your fortnightly or monthly repayments are also aligned with your current pay cycle, so you don't have to worry about getting caught with late fees.
We see the whole picture
Apart from your personal details and credit score, we ask for your online banking details to easily fast track your application for small loans. We retrieve your bank statements as read-only documents showing your bank transactions and history for the last 90 days. They come through a secure portal with bank-level encryption and we cannot access your online bank information or login details, so you can be 100% confident that your data is safe.
We use these snapshots, together with some of your personal, employment and spending details, to come up with a fair and transparent decision for your small loan application.
The new comprehensive credit reports have been changing the way money lenders see your credit information. Unlike the conventional credit report that only reveals your defaults, incurred debts and late repayments, the latest credit statement shows your credit history as a whole – citing both the negative and the positive. It shows your financial activity within the last 24 months, including your timely repayments and positive efforts to increase your credit score. This means that whenever you make repayments on time, it reflects a good credit behaviour that your prospective lenders can see.
Loan calculator
Whether you are to borrow money for the first time or have been using loan products for a while already, using a loan calculator should be a priority. By using a personal loan calculator, you can select your desired loan amount and your preferred repayment duration. It's a useful, free online tool that provides on-the-spot calculations of how much your monthly repayments would be, including your interest rates and establishment fees. Take note that the numbers you see are still subject to further assessment and suitability. Nevertheless, it gives you a personalised loan computation preview so you can adjust your spending accordingly.
Quick, online and easy. That' how we do it for you. Apply now, and get that fast cash you need today.
Small Loans
If you're in need of fast cash and need a loan, OzMoney small loans are some of the fastest quick cash loans available online. 
We offer small repayment loans between $2,100 and $50,000 at fixed interest rates to approved applicants over loan terms of one to five years. 
What's more, it'll take you less than five minutes to apply for small loan – and you'll have a response within minutes thanks to our 100% online fast approval loans process.  Depending on who you bank with and assuming you applied during business hours, you could have your quick little loans funds in your account the very same day. 
Now that's fast cash!
What are the benefits of small loans? 
Small loans can be a great way to get out of a tough financial spot without overextending yourself. They give you the flexibility and funds to manage challenging expenses on your own terms. Choosing to borrow from small loan lenders can also be the perfect way to take that holiday you've been dreaming of, get some home reno projects under way, or make your dream wedding a reality.
OzMoney easy loans are unsecured, meaning they're awarded based on an assessment of your income and credit score compared to the loan terms requested. It also means we don't require any collateral, such as a house or car, to offset the risk of your loan. 
How to check if I am eligible for a small loan? 
To be eligible to apply for one of our small loans, you'll need to be 18+ years old and a citizen or resident of Australia for tax purposes. Handy hint: We'll verify your identity online early on during the application process, so make sure you've got two Australian government-issued ID documents handy when you start! 
It's also important that you're able to demonstrate your income through regular deposits into the same bank account, so if you're self-employed or get paid in cash, you might need to change how you process your finances before applying. 
If you meet these criteria, you can find out how much you can borrow by completing the short small loans online application process. It's worth remembering that by completing this form, you're only receiving pre-approval on loan terms like the amount, interest rate, and lending period. You'll still have the opportunity to accept – or reject – the loan at a later stage.  
How is the interest rate calculated?
We believe in personal lending and take great care to consider each small loans request to ensure our assessments are equitable and transparent. That's why we use the latest lending technology to evaluate your application and make sure we can offer you the best small loans and most competitive interest rate for your current circumstances. 
As a general rule, the interest rate on a personal loan is influenced by your credit score. The higher – or better – your credit score, the lower the small loans interest rate you are likely to be offered. And vice versa. 
What can a small loan be used for? 
Small loans can be used for just about anything! From medical loans and debt relief to home improvement loans, we're all about making your money work for you.  
Do small loans affect my credit score? 
Yes – but that doesn't mean it's a bad thing. Anytime you apply for a credit product, it's recorded on your credit history. Once you agree to a loan, the way in which you meet your repayment obligations is also recorded. Making your payments consistently on time contributes to improving your credit health, while missing payments will damage it. 
To make sure our small loans are working hard for our customers (and not the other way around), we've taken the hassle out of making repayments. When you sign up for your loan, we'll ask you to nominate a bank account from which we'll deduct your monthly payments and fees on the date nominated in your small loans contract. 
How to apply for a small loan? 
Applying for small loans is easy with OzMoney. 
You can apply directly via our mobile-friendly website (just click 'Apply Now') using your smartphone or other device.
Our 100% online application process doesn't require you to submit or upload supporting documents and takes less than five minutes to complete. 
We'll ask you about how much you'd like to borrow from us and over what period. Once we know that, you'll need to tell us about your employment and income, daily expenditure, and any liabilities, savings, and assets.
As a big part of the assessment process for our small finance loans – and, in fact, all of our credit products, we'll take a look at your credit history.  This helps us evaluate the risk in lending to you and may influence the interest rate or loan amount you are offered. 
Once you've completed the online application form, you'll be asked to sign in to your online bank platform. It's important to note that we don't receive access to your account – our system simply requests a 90-day transaction statement in PDF read-only format from your bank. After receiving it, we'll use it to confirm the information you provided around income, existing debts, and other expenses in your application. Combined, this information gives us an accurate picture of your current borrowing capacity, including accounting for contingencies.
And that's it! Our small loans application process really is that quick. Within a matter of minutes, you'll know whether your loan is approved and receive online access to a copy of your loan contract. Assuming you're happy with the proposed terms, simply accept the contract. Easy!