Home
Log in

Personal loans

Hassle-free loans up to $50,000. Check your rate without impacting your credit score.

Learn more
Simple, flexible finance
Apply for a hassle-free personal loan with competitive rates and flexible repayment options.
Personal loans
Hassle-free loans up to $50,000. Check your rate without impacting your credit score.
Learn more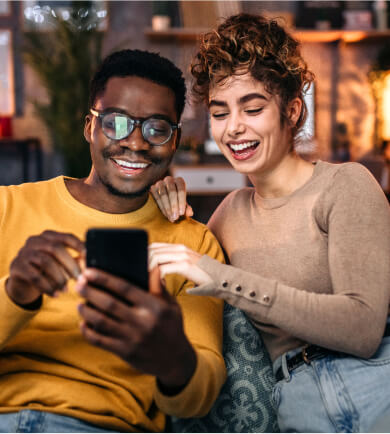 Why choose MyOzMoney?
We are all about making things easier for you.
Quick application
Applying online takes less than 5 minutes. No paperwork required.
Fast approval
We'll give you a fast outcome on your application.
Great rates
Competitive, personalised interest rates.
Uncomplicated loans
Apply online for personal loans of up to $50,000. We do everything online, making it faster and easier for you while keeping our costs low, so we can pass those savings back to you.
Low personalised rates
Competitive interest rates tailored to your financial situation.
No early repayment fees
Pay off your loan ahead of schedule without any extra charges.
Instant money transfers
Get quick access to your funds. Once approved, we'll transfer the money instantly.
Flexible terms
Choose a loan period and payment schedule that suits you.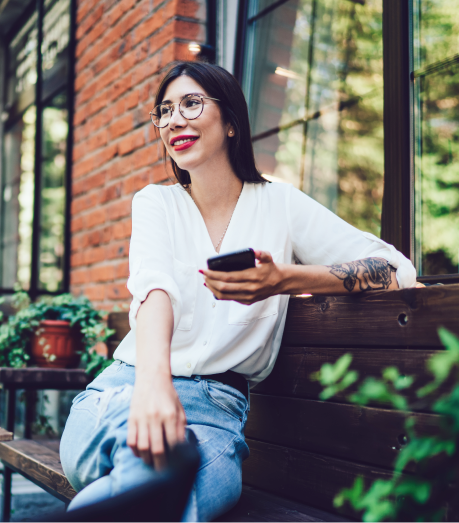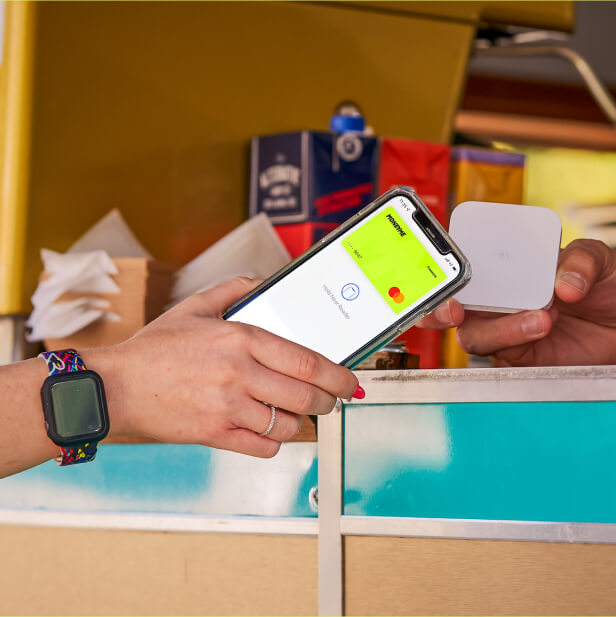 Freestyle Credit Card
By
A digital credit card with great rates and smart payment features. Money anytime, anywhere.
Smart ways to pay
Pay from your mobile wallet, shop online or transfer money using your digital card.
Interest-free terms
Enjoy the convenience of up to 55 days interest-free on purchases.
Use card straight away
Once approved, your digital card is ready to use instantly.
Cash back rewards
Earn up to 40% cash back when you shop online at over 2,000 stores.
Empower your finances today
Lightning-fast and easy
As a tech-savvy Australian money lender, we don't have physical branches or steep overheads: we do everything online and focus on what really matters. We're offering our customers reliable, flexible, and fair finance products that don't sting you for paying out your credit balance early and with repayments and loan terms that work with you, rather than against you. We're transparent with our fees and charges; they are available for you to review online and are provided in easy-to-understand formats.
We're about clear, easy finance and fast loans. Just because we exist solely online doesn't mean we aren't a business full of human beings, too. If you have any questions or you're not sure about something, you are very much free to contact us through phone, email or via LiveChat on our website. We'll happily take you through all of our personal loan products in detail and help you understand all costs associated with your new finance.
How much can you borrow with a personal loan?
MyOzMoney offers  online loans up to $50,000. Although $50,000 is the maximum loan amount we offer, you may also apply for as low as $5,000 if you just need a little extra. Looking for short-term loans? We offer loan terms from 3-5 years, but we won't charge you any early exit fees if you wish to repay your loan early.   As a responsible money lender with an Australian Credit Licence, we're committed to ensuring that we offer flexible and affordable credit to our customers, and an amount that they can comfortably repay.
Our quick and easy online application process will ask you for details like your current salary and your expenses – e.g., mortgage repayments or rent, other debts you may have and general living expenses. You'll be asked for the same information whether you're applying for a small loan or a larger cash loan with us. We use this information and your bank statements from the last 90 days to make a fast and accurate assessment of your loan application and provide you with an offer If you accept your offer, we'll transfer your funds straight away upon approval. Easy, right?
What do you need to apply for a personal loan?
Because we specialise in low doc loan applications, you don't need to supply reams of paperwork for our quick cash loans. Instead, we ask for secure access to your bank statements with bank-level encryption. This access is limited to a read-only function and no one from the MyOzMoney team receives your actual login details. Instead, a PDF format snapshot of your bank statements from the last 90 days is received and we use this to verify your application details and conduct an accurate risk-based assessment.
You will also be asked for some standard forms of identification like your passport, driver's licence, and your Medicare card number. This is to verify your identity only—all of your details are securely stored with us. For more information, you can review our security policy online.
To be eligible for any of our credit products, the applicant must be at least 18 years of age at the time of the application, currently employed and a permanent resident of Australia. Don't sweat if your credit history isn't as good as you'd like it to be. A person's credit file is just one part of their overall story. Every application that we receive is carefully assessed before we make a decision.
Can you increase my personal loan amount?
If you have an existing loan with us, you will not be able to redraw on the loan or increase your personal loan amount. You can, however, apply for a new loan with us and we will review your application with your existing loan in mind. You can also use a personal loan to consolidate your debts and apply for additional funds in the process. We don't charge any early exit fees if you wish to repay your existing loan early.
How does taking a personal loan affect your credit?
Your credit file is a snapshot of your current and past credit history. Taking out a new quick loan will put a new entry to your credit file, but it doesn't necessarily affect it negatively. Your credit behaviour is the thing that either positively or negatively affects your credit. For example, prompt repayment on credit products you have been offered will positively affect your credit rating. Poor credit history on the other hand will mean that your credit rating is not so good. Regardless of how fantastic your credit history is, however, if you are currently heavily in debt already a lender may not approve your new personal loan if you have reached the maximum amount of debt they will allow for your current salary and financial circumstances.
In Australia, we have Comprehensive Credit Reporting (CCR), which means both your positive and negative credit information is captured and reported. Your credit file includes your last 24-month repayment history so if you miss a payment, you can make up for it by making prompt repayments going forward Your credit report will show a more complete picture of your financial health.
Ready to apply for a personal loan from MyOzMoney? Get started now and apply in just 5 minutes. Approvals are fast and interest rates are competitive with low fees when you choose MyOzMoney.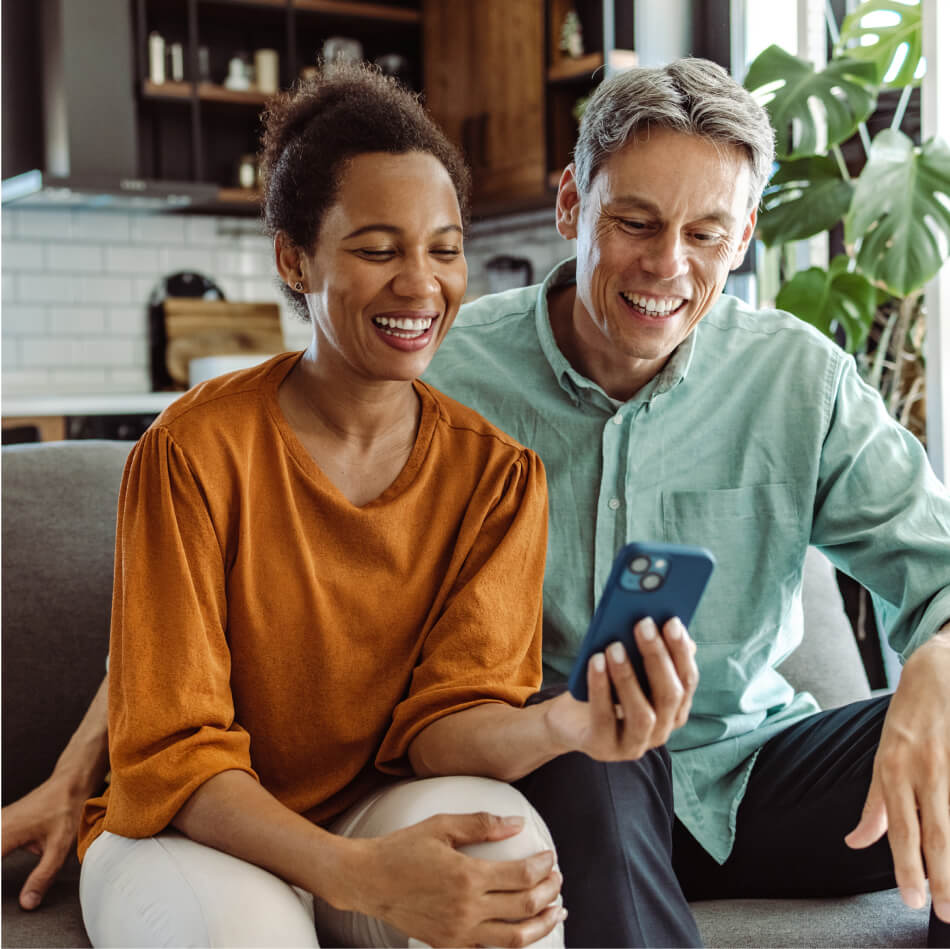 Empower your finances today