Showing results for
$5,000 Personal Loan
Low rate personal loans for everyday
Apply for a hassle-free personal loan with competitive rates and flexible repayment options.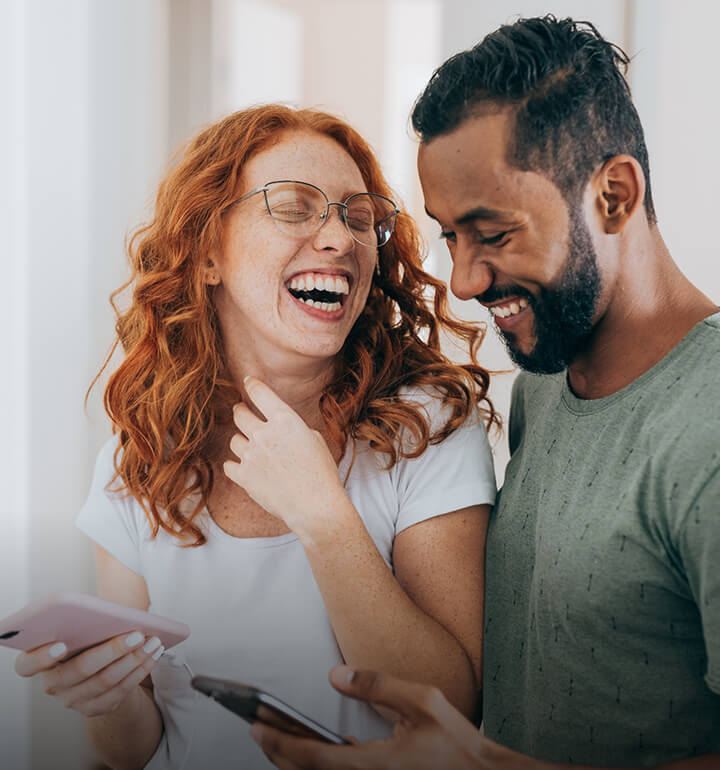 Why choose MyOzMoney?
We are all about making things easier for you.
Quick application
Applying online takes less than 5 minutes. No paperwork required.
Fast approval
We'll give you a fast outcome on your application.
Great rates
Competitive, personalised interest rates.
Uncomplicated loans
Apply online for personal loans of up to $50,000. We do everything online, making it faster and easier for you while keeping our costs low, so we can pass those savings back to you.
Low personalised rates
Competitive interest rates tailored to your financial situation.
No early repayment fees
Pay off your loan ahead of schedule without any extra charges.
Instant money transfers
Get quick access to your funds. Once approved, we'll transfer the money instantly.
Flexible terms
Choose a loan period and payment schedule that suits you.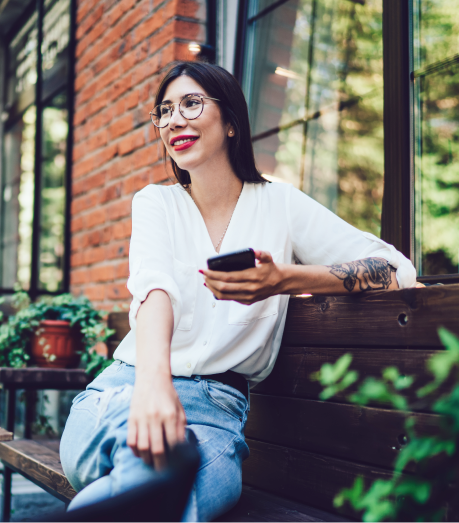 How it works
Applying is easy
Follow these simple steps to apply for your personal loan.
1
Customise your loan
1
You have the power to choose the loan amount you want to borrow and the repayment schedule that best suits your needs.
2
Get your rate in minutes
2
It takes less than 5 minutes to get your rate, and it won't affect your credit score. Once you have your rate, it's your choice if you want to submit the application.
3
Fast access to funds
3
If your application is approved, we transfer the loan amount to your bank account straight away.
Home improvement loans
From redesigning your kitchen or installing a new bathroom to adding on a deck or landscaping your garden, home improvements in Australia are not cheap. That's where home improvement loans can help! Given that we spend so much time in our houses, we'll want to make them as warm and inviting as possible for our family and friends. Whether you've just bought a new property, you've been living in the same house for years, or you are thinking of selling, there are usually at least one or two home improvements you'd like to make, or even some urgent house repairs that need attending to!
Suppose you are looking at ways to finance your renovation or home repairs. In that case, there are several alternatives to consider, such as topping up your existing home loan, refinancing your mortgage or adding a redraw facility or offset account onto your home loan if they are available. If you are looking for quick and easy finance, another option is to apply for a personal loan. MyOzMoney offers unsecured personal loans from $2,100 up to $50,000. With our fast online application and quick assessment process, you could even get access to your funds on the same day you apply. If your home needs renovations, contact MyOzMoney and see how we can help you get started!
How do home improvement loans work?
Like other personal loans, home improvement loans involve borrowing a lump sum of money from a credit provider. You'll then be required to pay this money back in regular instalments (with interest) over a specified loan term. There will also be other fees and charges associated with the loan, and these costs will differ between lenders.
Before applying for a home improvement loan, you'll need to work out how much money you'd like to borrow and whether the repayments will be affordable. Your home renovation costs will depend on many factors, including the extent of the work you want to do and how much of it you will be able to do yourself. From painting a few rooms to a complete kitchen upgrade, the cost of home improvements can vary widely from project to project. Once you decide on the renovations you want to do, you can start getting some quotes to give you a better idea of how much the work will cost and help you plan and budget. From plumbing, electrical and other labour costs to materials and new appliances, there are many renovation costs that you'll need to factor in. It's always a good idea to add a bit of extra money to your budget to cover any unforeseen costs too.  Once you've worked out how much money you'd like to borrow, a home improvement loan calculator can help you estimate what your monthly repayments will be based on different loan terms and interest rates. There are several home improvement loans to choose from, so it is worth weighing up your options to find the best loan for your financial situation.
MyOzMoney offers fixed rate personal loans, which means, unlike variable rate personal loans, the repayments will stay the same over the duration of the loan. If you like predictability, fixed personal interest rates provide more certainty. MyOzMoney personal loans are unsecured, which means you won't need to provide an asset as security to take out the loan.
Are home improvement loans easy to get?
The criteria and approval process for getting home improvement loans will vary between money lenders. To apply for a personal loan with MyOzMoney, you'll need to be at least 18 years of age when you apply, an Australian resident and currently employed. We want to make the process as easy as possible, but we also pride ourselves on being responsible lenders, so we don't want you to borrow more money than we think you'll be able to comfortably afford to pay back. We disclose our fees and charges before you accept the loan offer, and you'll know exactly what your repayments will be over the term of the loan. And if you decide to repay your loan early, we don't charge early repayment fees.
If you want to get started on your renovation project sooner rather than later, MyOzMoney has a quick and easy application process. In fact, with our advanced data technology, you can apply online in just 5 minutes without needing to provide reams of paperwork. And it's not only the application process that is super-fast. By using machine learning algorithms, we can assess your loan very quickly, too, so you won't need to wait long to find out whether your funds have been approved. Once you've agreed to the loan terms, we can transfer the money to your bank account straight away. With our low fixed interest rates and transparent pricing, a MyOzMoney personal loan could be just what you need to get moving on your home renovations. And it's not only home renovations we can help you with. From travel loan medical loans to boat loans and consolidation loans, MyOzMoney personal loans can be used for a range or purposes.
Can't wait to get your home renovations started? With a MyOzMoney personal loan of up to $50,000, you can start your home improvements now and pay the money back later in easy fixed instalments. With home improvement loans, you can get started on your renovation project sooner rather than later. Apply online today, and the money could be in your bank account sooner than you think!