Home
Log in

Personal loans

Hassle-free loans up to $50,000. Check your rate without impacting your credit score.

Learn more
Simple, flexible finance
Apply for a hassle-free personal loan with competitive rates and flexible repayment options.
Personal loans
Hassle-free loans up to $50,000. Check your rate without impacting your credit score.
Learn more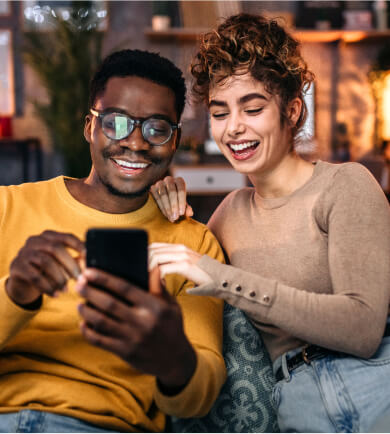 Why choose MyOzMoney?
We are all about making things easier for you.
Quick application
Applying online takes less than 5 minutes. No paperwork required.
Fast approval
We'll give you a fast outcome on your application.
Great rates
Competitive, personalised interest rates.
Uncomplicated loans
Apply online for personal loans of up to $50,000. We do everything online, making it faster and easier for you while keeping our costs low, so we can pass those savings back to you.
Low personalised rates
Competitive interest rates tailored to your financial situation.
No early repayment fees
Pay off your loan ahead of schedule without any extra charges.
Instant money transfers
Get quick access to your funds. Once approved, we'll transfer the money instantly.
Flexible terms
Choose a loan period and payment schedule that suits you.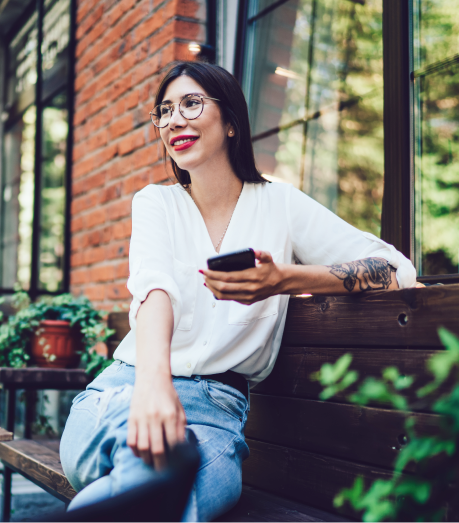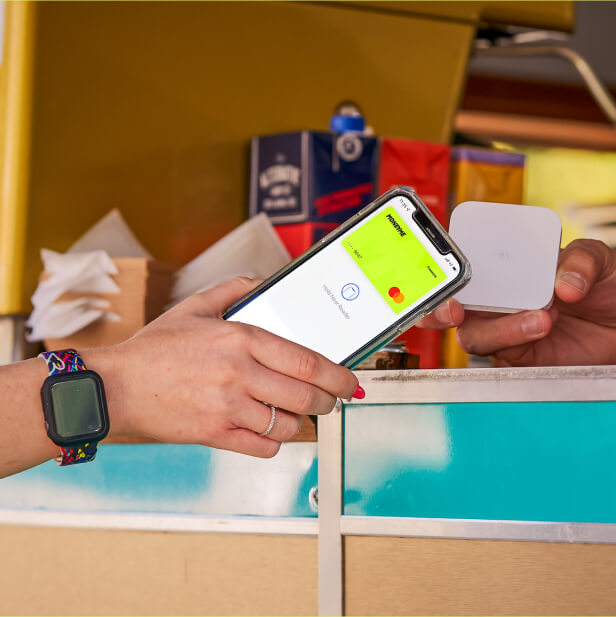 Freestyle Credit Card
By
A digital credit card with great rates and smart payment features. Money anytime, anywhere.
Smart ways to pay
Pay from your mobile wallet, shop online or transfer money using your digital card.
Interest-free terms
Enjoy the convenience of up to 55 days interest-free on purchases.
Use card straight away
Once approved, your digital card is ready to use instantly.
Cash back rewards
Earn up to 40% cash back when you shop online at over 2,000 stores.
How it works
Applying is easy
Follow these simple steps to apply for your personal loan.
1
Customise your loan
1
You have the power to choose the loan amount you want to borrow and the repayment schedule that best suits your needs.
2
Get your rate in minutes
2
It takes less than 5 minutes to get your rate, and it won't affect your credit score. Once you have your rate, it's your choice if you want to submit the application.
3
Fast access to funds
3
If your application is approved, we transfer the loan amount to your bank account straight away.
Empower your finances today
What is a renovation loan?
A renovation loan with MyOzMoney is a loan up to $50,000 that can be used to cover expenses relating to renovating your property, or making repairs. It is repaid in instalments over a period of one to three years, and the interest rate is fixed so you can plan your finances.
Planning to upgrade
If you've been planning and saving to upgrade your kitchen, bathroom, or anything else on your property, MyOzMoney renovation loans can help make it happen. Many people begin renovations hoping things will go as planned, but are often slowed down by unexpected expenses that arise throughout the process. A renovation loan can provide you with the peace of mind to cover things like emergency electrical or plumbing works. It can ensure the renovation is completed without any delays, even if the unexpected pops up. This means you can add value to your home and enjoy your new space sooner, with much less disruption to your life.
Setting your budget
Before you start knocking down walls and tearing out your old cabinets, it's important to get quotes from the appropriate tradespeople so you can set a budget for your project. Home renovation costs can add up quickly, especially if you are installing new appliances and having plumbing and electrical work done. It's worth shopping around to ensure you get the best deal. Once you have gathered your quotes and set your budget, it can help to factor in an extra 10 per cent to cover any unexpected costs. At that point, you will be ready to begin your renovation.
Apply online
You can apply for a renovation loan securely online at MyOzMoney. The application process only takes five minutes, and there is no time-consuming paperwork to complete. We'll assess your application electronically, and give you an answer quickly. Once approved, the cash can be in your account within an hour, depending on your financial institution. Having quick access to cash can help you negotiate a great deal on your new appliances and fittings.
Responsible lending
At MyOzMoney, we take responsible lending seriously and will only lend what we know you can afford to repay. Our small personal loans have no hidden charges, and we disclose all possible costs upfront, before you accept the loan offer. Using our loan calculator, you will be able to calculate how much your repayments will be each period. You can also choose the repayment frequency to suit your needs, and have the option to repay your loan sooner if you wish. By repaying your loan on time, you will even be able to qualify for cheaper rates on future loans with us.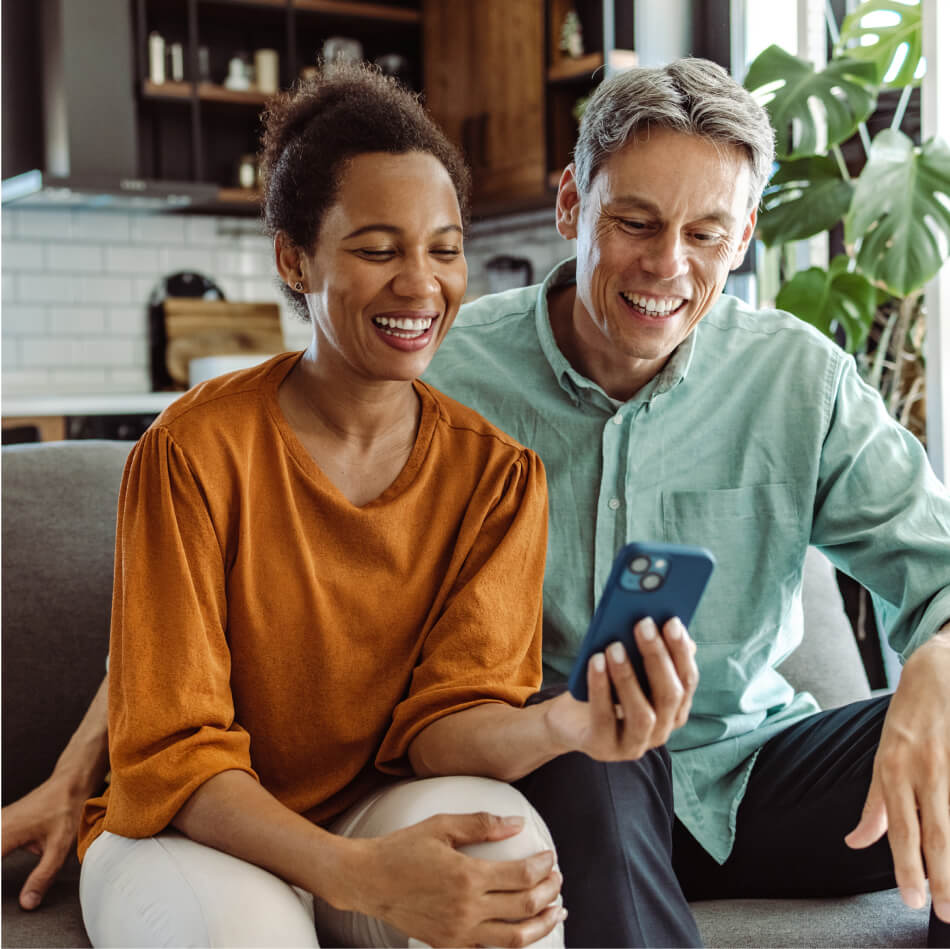 Empower your finances today
Renovation Loans up to $50,000
Approved Fast | MyOzMoney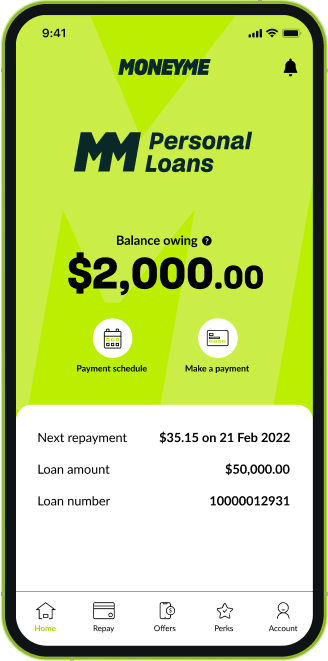 Transforming the way credit works
Our renovation loans are offered to individuals seeking to make a start on their home improvements and landscaping. We offer easy loans to Aussies seeking a fast online application and even faster approval time. Our online applications take just 5 minutes to complete and submit. We won't hold you up with lengthy phone conversations or the need for paperwork to verify your details. We the next generation of money lenders who specialises in offering fast loans to people who need them.
Transforming the way credit works
Our renovation loans are offered to individuals seeking to make a start on their home improvements and landscaping. We offer easy loans to Aussies seeking a fast online application and even faster approval time. Our online applications take just 5 minutes to complete and submit. We won't hold you up with lengthy phone conversations or the need for paperwork to verify your details. We the next generation of money lenders who specialises in offering fast loans to people who need them.
We keep things nice and simple, straightforward and clear. Our full list of fees and charges can be viewed online before you submit your application, so you can undertake a thorough personal loan comparison before you go ahead with your application. We want to ensure that all of our customers understand how we take our role as a responsible lender seriously. To that end, all of the information that you need to decide whether our personal loans are the right options for you are provided with full transparency. 
Can you use your home loan to renovate?
We offer a range of unsecured loans for balances of up to $50,000 which means that we don't need to secure your same day loans to your existing assets. Our unsecured car loans, for example, as well as our boat finance options are all offered as cash loans online paid directly to you for you to use to purchase whatever you need, including home renovations. You're free to choose whichever cash loans work for you and you can use our range of online financing tools to help you decide the best loans online for your needs.
To get a general idea on what kind of repayment amount you'll be looking at for any of our quick loans, consider using our personal loan repayment calculator. This online loans calculator lets you put in the most likely interest rates you'll be offered for personal loans Australia and gives you an approximate monthly or fortnightly repayment amount.
Choose repayment options for small loans and larger renovation loans to find out the best credit option that works for you. You can also use a personal loans calculator to check what the total cost of the loan is likely to be and work on ways to reduce costs like paying out your renovation loans earlier than your predicted loan term. We don't charge our customers early termination fees.
Line of credit
If you're looking specifically for small personal loans, then you may find that a line of credit is the more flexible alternative. We offer a rolling line of credit that works like a credit card to individuals for balances up to $15,000. You can choose to borrow as much or as little as your pre-approved credit balance and then once you have repaid what you have borrowed, you free those funds up again to be borrowed in the future.
How do home renovation loans work?
We offer our customers renovation loans to cover the cost of big changes around the home, as well as a range of short term loans which can help fund smaller, even DIY projects. Renovating your home or adding improvements like solar-heated water or solar electric panels will help to improve the value of your home as well making sure that your biggest assets are refreshed and well-maintained.
Before you get started on a renovation loan, you are most likely wondering: how much can I borrow? We offer tailored credit products which range from small loans to renovation loans and a revolving line of credit option. We want to help you achieve your dreams with quick cash loans of all shapes and sizes, even a wedding loan. Whatever you need personal loans unsecured loans for, we're here to help.
Quick cash for big and small spending
If a renovation loan isn't really practicable at the moment, how else could express loans from MyOzMoney give your finances a much-needed makeover? Our fixed rate loans can give you the cash you need to cover unexpected costs without hurting your cash flow too seriously. A holiday loan could help you pay for a well-deserved trip away upfront so you can concentrate on preparing to travel rather than trying to save up money to pay for a trip.  
If you're looking for same day loans to purchase help you move more smoothly from pay cycle to pay cycle, like an advance loan, then consider our rent assistance options like our bond loan options. These types of loans help renters to cover their upfront moving costs without suffering long term cash flow problems. Similarly, you can use our line of credit option to help you take advantage of great sales like low-rate flights available only for a limited time. Purchase what you want and then take your time repaying your credit balance or your small cash loans. 
For quick access to emergency funds like small loans for car repairs and other unexpected expenses, you can apply for cash advance loans designed to offer you a fast cash loan right when you need it. Take the stress out of managing your money knowing that you can apply for and get approved for fast loans of all types and sizes from MyOzMoney. For longer-term options, consider our student loans that can help you cover the cost of tuition or just the study materials you need to get started on a new course.
Apply online for our complete range of finance options like our renovation loans. Your application takes just 5 minutes to complete and, depending on who you bank with, you could have your new funds in as little as 60 seconds!