Showing results for
$5,000 Personal Loan
Low rate personal loans for everyday
Apply for a hassle-free personal loan with competitive rates and flexible repayment options.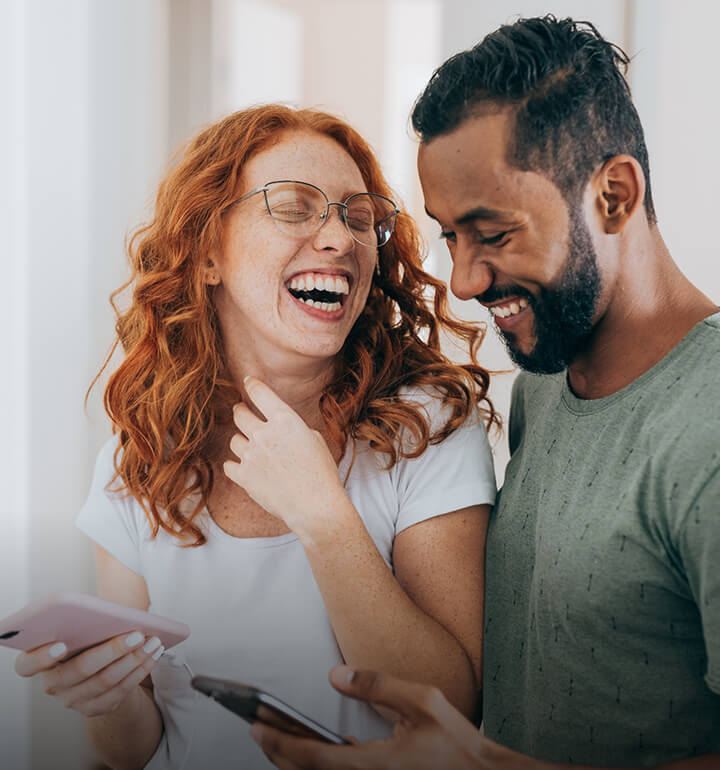 Why choose MyOzMoney?
We are all about making things easier for you.
Quick application
Applying online takes less than 5 minutes. No paperwork required.
Fast approval
We'll give you a fast outcome on your application.
Great rates
Competitive, personalised interest rates.
Uncomplicated loans
Apply online for personal loans of up to $50,000. We do everything online, making it faster and easier for you while keeping our costs low, so we can pass those savings back to you.
Low personalised rates
Competitive interest rates tailored to your financial situation.
No early repayment fees
Pay off your loan ahead of schedule without any extra charges.
Instant money transfers
Get quick access to your funds. Once approved, we'll transfer the money instantly.
Flexible terms
Choose a loan period and payment schedule that suits you.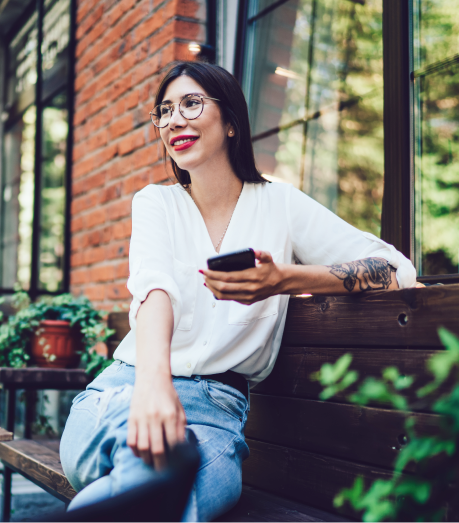 How it works
Applying is easy
Follow these simple steps to apply for your personal loan.
1
Customise your loan
1
You have the power to choose the loan amount you want to borrow and the repayment schedule that best suits your needs.
2
Get your rate in minutes
2
It takes less than 5 minutes to get your rate, and it won't affect your credit score. Once you have your rate, it's your choice if you want to submit the application.
3
Fast access to funds
3
If your application is approved, we transfer the loan amount to your bank account straight away.
Medical loans
Are you thinking about applying for medical loans? Our health and well-being should be a high priority, so we can't afford to ignore them when it comes to medical expenses. Medicare can help cover some of the costs, and you may also have private health insurance. Even if you have private health insurance, though, there are still many hospital procedures and other medical treatments that won't be fully covered, or in some cases, not covered at all. From dental work or cosmetic surgery to laser eye surgery or purchasing personal medical equipment, medical loans can be used to cover a range of medical costs.
Whether it's for urgent medical bills or elective surgery, you won't want to have to wait days or weeks to access your funds. MyOzMoney offers express loans up to $50, 000 and in some cases, the funds can be in your bank account on the same day you apply. If you need money for medical expenses, contact MyOzMoney today and see how we can help you get the extra funds you need.
How do I qualify for a medical loan?
To be eligible for a MyOzMoney personal loan, or any of our other credit products, you need to be a permanent resident of Australia, at least 18 years old and currently employed. If you meet this criteria, you'll then need to supply identification information such as your passport, driver's licence or Medicare number, as well as some financial information, including your income, expenses and any existing debt, with our low doc personal loans, rather than having to send us supporting documentation, using secure technology you can give us permission to view a recent 90-day bank transaction statement to verify your details and enable us to process your application quicker. We will also look at your credit history. However, we understand that this only tells one part of the story, so we will carefully assess every application before we decide.
Do medical loans impact my credit score?
Your credit score is something that money lenders can use to assess how risky they think it will be to lend you money. Typically each loan application is recorded on your credit report, so it has the potential to affect your credit score. Applying for a personal loan could mean your credit score goes down initially but showing that you can consistently meet your repayments on time could help build up your credit score in the long term. On the flip side, if you do take out a medical procedure loan and then make late payments or default on your loan, this could negatively impact your credit score. For this reason, it's important to only borrow money finance that you think you'll be able to comfortably afford to pay back. If you are applying for medical loans, you'll need to ensure you are borrowing from a reputable and responsible lender with an Australian Credit Licence and using a credit provider who is upfront about their costs, as well as their terms and conditions.
How can I apply for a medical loan?
The application process and eligibility criteria for medical loans will vary between different money lenders and credit products, so it's worth doing a personal loan comparison Australia to help you find the loan that best meets your needs. When comparing products, you'll need to look at the personal loan interest rates and any fees & charges associated with the loan, as well as the terms and conditions.
If you decide to apply for a MyOzMoney personal loan, the process is quick and easy. Unlike with a variable rate personal loan, where the interest rates can fluctuate, with our fixed rate personal loans, you'll know upfront what the interest rates will be over the term of the loan. Our unsecured personal loans range from $2,100 to $50,000, and you won't need to provide an asset for security. Before you apply, you can use our costs calculator to give you an idea of what your repayments will be based on different loan amounts, loan terms and interest rates. Once you have found a loan amount that you think you'll be able to comfortably afford to repay, you can apply online in just five minutes. Using smart data technology and machine-learned algorithms allows us to give you an outcome very quickly. Once your loan has been approved, we can transfer the loan amount to your bank account immediately. Loan transfer times will vary between lenders, but the money will be in your account on the same day in many cases. If you want to save on interest and find yourself in a position to pay off your loan early, at MyOzMoney, you won't be hit with late payment fees. And we are transparent with our costing, so you can find out about any potential fees and charges before you agree to the loan.
If you are struggling to pay your medical bills or want to book a medical procedure sooner rather than later, contact MyOzMoney and see how we can help. You can call us on 1300 854 271 on Monday to Friday from 8 am to 9 pm or Saturday and Sunday from 9 am to 9 pm (Sydney/Melbourne time). If you apply for a personal loan today, the money could be in your account before you know it.