Showing results for
$5,000 Personal Loan
Low rate personal loans for everyday
Apply for a hassle-free personal loan with competitive rates and flexible repayment options.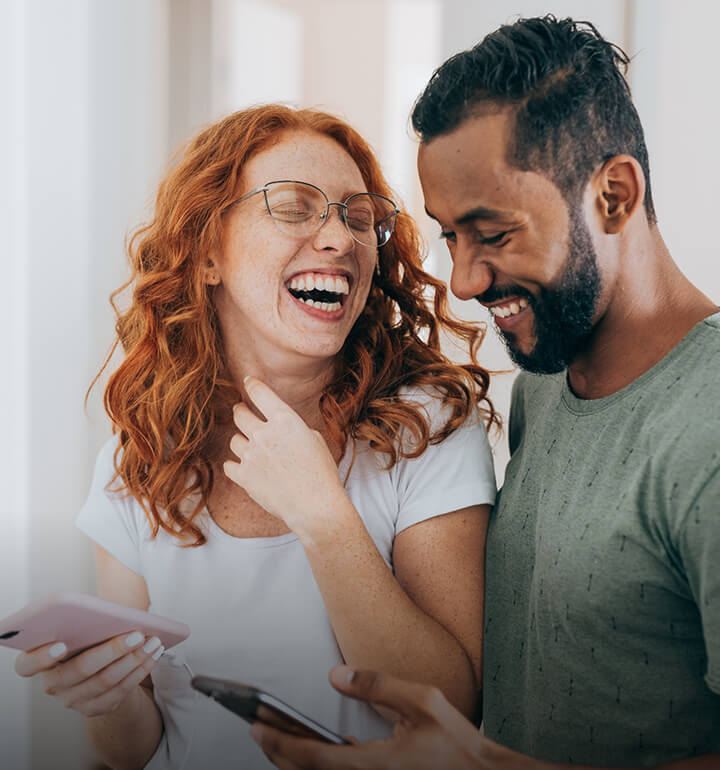 Why choose MyOzMoney?
We are all about making things easier for you.
Quick application
Applying online takes less than 5 minutes. No paperwork required.
Fast approval
We'll give you a fast outcome on your application.
Great rates
Competitive, personalised interest rates.
Uncomplicated loans
Apply online for personal loans of up to $50,000. We do everything online, making it faster and easier for you while keeping our costs low, so we can pass those savings back to you.
Low personalised rates
Competitive interest rates tailored to your financial situation.
No early repayment fees
Pay off your loan ahead of schedule without any extra charges.
Instant money transfers
Get quick access to your funds. Once approved, we'll transfer the money instantly.
Flexible terms
Choose a loan period and payment schedule that suits you.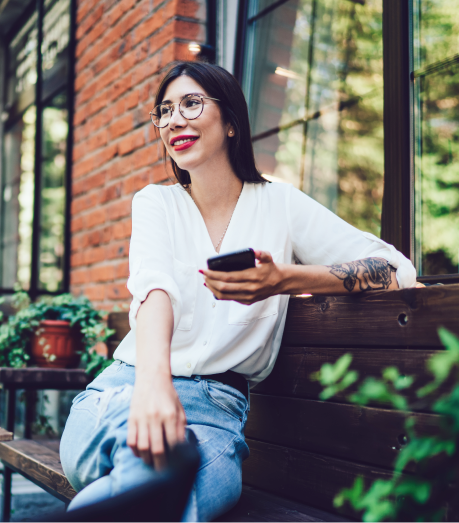 How it works
Applying is easy
Follow these simple steps to apply for your personal loan.
1
Customise your loan
1
You have the power to choose the loan amount you want to borrow and the repayment schedule that best suits your needs.
2
Get your rate in minutes
2
It takes less than 5 minutes to get your rate, and it won't affect your credit score. Once you have your rate, it's your choice if you want to submit the application.
3
Fast access to funds
3
If your application is approved, we transfer the loan amount to your bank account straight away.
Debt relief
Do you need some debt relief assistance? If you are looking for a simpler and more straightforward way of managing your finances, consolidating your existing debt could help. With fewer loans to worry about, it can make it easier to stay in control of your debt and keep on top of your repayments. At MyOzMoney, you can apply for an unsecured personal loan for debt consolidation from between $2,100 and $50,000. With competitive fixed interest rates, low fees and no need to provide assets as security, a MyOzMoney personal loan could be just what you need to help get on top of your finances.
What is debt relief?
Whether you are heading towards bankruptcy or insolvency or just wanting to feel more in control of your finances, life can become very stressful if you are constantly trying to juggle bills, expenses and other debt repayments. There are several different debt relief measures available to make things a bit easier. If you are feeling overwhelmed, the Australian National Debt Helpline on 1800 007 007 can be a helpful place to start. You can call them for free advice on how to manage your debts, and you may also be eligible for government assistance. They have also published some guides and other information to help you get back on track. 
Another course of action that may provide you with some debt relief is debt consolidation. So, what is debt consolidation? Debt consolidation is the process of combining several existing debts from multiple money lenders (such as store cards, credit cards or other small loans) into one new single debt. This can be done through consolidation loans. By combining all your smaller debts into one fixed rate personal loan, you can go from having several different monthly repayments all due on different dates to one regular fixed payment each payment period. It doesn't get rid of your debt, but it can help you budget and plan more easily by streamlining your repayments. Having fewer repayments also means you'll be less likely to skip one, which is helpful for avoiding late payment fees. Consolidating all your debts into one loan may also save you money as you'll be paying fewer sets of account fees. Keep in mind though you may also have to pay break costs or other penalties to pay off your existing loans, so you'll need to consider these charges too when working out the most cost-effective solution for you. Suppose you are taking out a personal loan for credit card debt consolidation. In that case, you may also be able to secure a lower interest rate as personal loan interest rates are typically lower than credit card interest rates. Whether you have creditors on your back or you just want to make life simpler, there can be many benefits of debt consolidation.  
How does one qualify for debt relief?
If you'd like to apply for a personal loan for debt consolidation from MyOzMoney, you'll need to be at least 18 years of age at the time of your application, currently employed and a resident of Australia. When assessing your loan and looking at your credit history, we'll also consider factors such as your income, expenses, and any other financial commitments you have. Being a responsible lender, we want to help you with debt relief, not add to your financial stress, so we aim to only lend you money that will be affordable for you to repay. To give you a better idea about how much money you can afford to borrow, we have a free online costs calculator to assist you. By selecting how much money you'd like to borrow and for how long, and an interest rate based on your credit history, you can get an estimate of what your repayments are likely to be. With ourfixed rate personal loans, your repayment amount will be the same each payment period. Unlike with a variable rate personal loan where the repayments can vary, at MyOzMoney, once your loan has been approved, your repayments will stay the same over the duration of the loan. And if you decide to pay your loan back early, we don't charge any early exit fees
How to apply for debt relief?
Applying for an obligation-free personal loan for debt consolidation from MyOzMoney is simple and straightforward and can be done entirely online. With our smart technology, the application process should only take a few minutes to complete. Through our secure online portal, you can allow us to view a PDF, read-only statement of your bank transactions from the last 90 days. This enables us to verify your income and living expenses without you needing to upload reams of supporting documentation, saving time for everyone. Once you've submitted your application, we can give you an outcome very quickly. If your loan is approved and you agree to the loan terms, we can transfer the money immediately. Transfer times can vary between banks, but in many cases, the funds could be on your account on the same day you apply.
Looking for debt relief? Applying for a personal loan for debt consolidation at MyOzMoney could help reduce your stress! Contact us today.