Home
Log in

Personal loans

Hassle-free loans up to $50,000. Check your rate without impacting your credit score.

Learn more
Simple, flexible finance
Apply for a hassle-free personal loan with competitive rates and flexible repayment options.
Personal loans
Hassle-free loans up to $50,000. Check your rate without impacting your credit score.
Learn more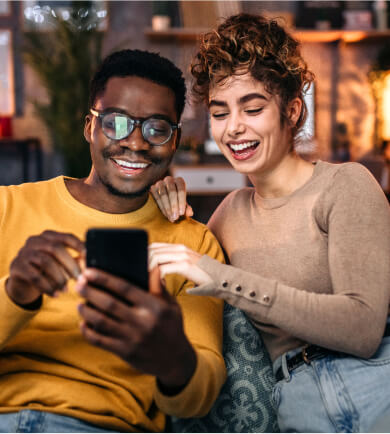 Why choose MyOzMoney?
We are all about making things easier for you.
Quick application
Applying online takes less than 5 minutes. No paperwork required.
Fast approval
We'll give you a fast outcome on your application.
Great rates
Competitive, personalised interest rates.
Uncomplicated loans
Apply online for personal loans of up to $50,000. We do everything online, making it faster and easier for you while keeping our costs low, so we can pass those savings back to you.
Low personalised rates
Competitive interest rates tailored to your financial situation.
No early repayment fees
Pay off your loan ahead of schedule without any extra charges.
Instant money transfers
Get quick access to your funds. Once approved, we'll transfer the money instantly.
Flexible terms
Choose a loan period and payment schedule that suits you.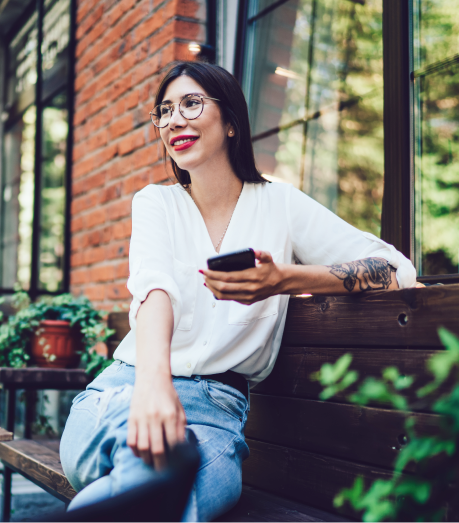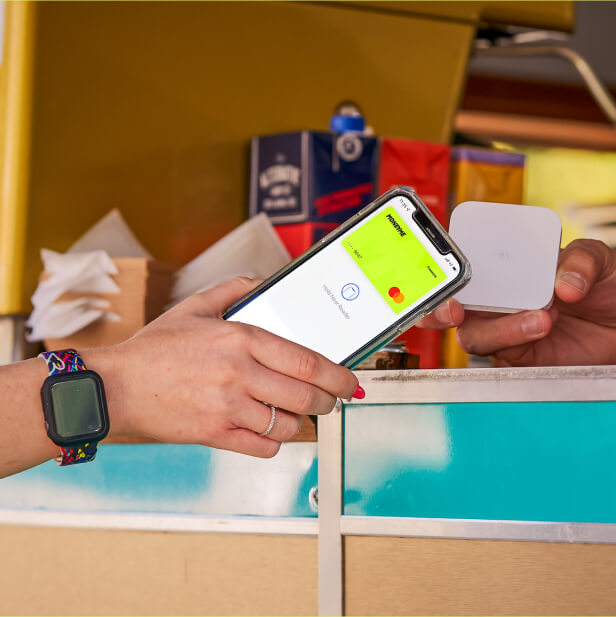 Freestyle Credit Card
By
A digital credit card with great rates and smart payment features. Money anytime, anywhere.
Smart ways to pay
Pay from your mobile wallet, shop online or transfer money using your digital card.
Interest-free terms
Enjoy the convenience of up to 55 days interest-free on purchases.
Use card straight away
Once approved, your digital card is ready to use instantly.
Cash back rewards
Earn up to 40% cash back when you shop online at over 2,000 stores.
How it works
Applying is easy
Follow these simple steps to apply for your personal loan.
1
Customise your loan
1
You have the power to choose the loan amount you want to borrow and the repayment schedule that best suits your needs.
2
Get your rate in minutes
2
It takes less than 5 minutes to get your rate, and it won't affect your credit score. Once you have your rate, it's your choice if you want to submit the application.
3
Fast access to funds
3
If your application is approved, we transfer the loan amount to your bank account straight away.
Empower your finances today
Empower your finances today
Quick Cash Loans up to $50,000
Approved Fast | MyOzMoney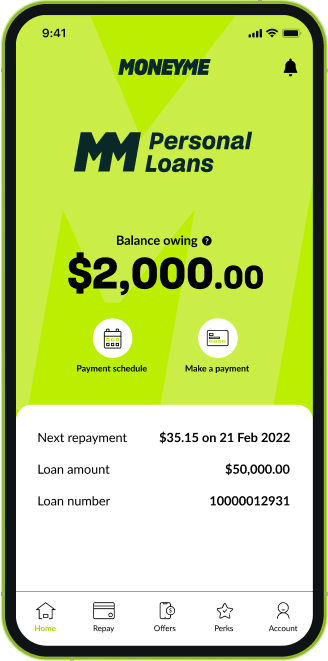 Fast and easy loans
Borrowing money made easy. With MyOzMoney's smart lending process, you get access to quick cash loans up to $50,000 anytime and anywhere. The process of getting a quick cash loan is entirely online – from your application up to receiving your funds. No more long waiting times, no more lengthy paperwork. Apply online, get an outcome in minutes, and depending on who you bank with, your quick and easy cash hits your bank account in as little as 60 seconds. We do all things this way, because we want to give you the best borrowing experience.
As an online lender with an Australian Credit License, we're all about fair and responsible lending. With our lending process backed by advanced data technology and machine learning algorithm, you are assured that you are getting the funds suitable to your needs and current financial commitments. With us, you get quick approval for a loan that is tailored to you.
We know how the daily grind keeps you busy, that's why we invented a brand-new and convenient way to borrow money, whenever and wherever you are. Whether you're on the bus or in the subway going to work, spending time at the library to catch up on schoolwork or simply hanging out at the nearby café –MyOzMoney is just a few taps and clicks away. By just using your desktop, mobile or tablet, you get access to that quick cash loan you need right now.
How to get quick cash loans
Applying for quick cash loans with us is a breeze. You don't have to fill out tons of application forms and prepare all sorts of documents. Our application process is entirely online and takes just minutes to complete. To be eligible to apply for a quick cash loan with us, you must be a citizen or a permanent resident of Australia, currently employed and at least 18 years old.
Start your online application process by simply visiting the MyOzMoney website. Fill out your personal details, tell us about your employment, and select the loan duration and amount you wish to borrow. We always put convenience and ease on top of everything, that is why we are giving you a lending experience that is completely digital.
We also ask for your online bank details. This way, we can easily fast track your loan application and give you a decision on the same day. Nothing to worry about, because we only obtain a read-only document in PDF format of your bank statement for the last 90 days using a secure data platform. It's the same level of security that your bank uses, and rest assured that we at MyOzMoney have no way of accessing your bank login information.
These snapshots, along with your personal details and comprehensive credit reporting, are all we need to come up with a fully customised rate for your quick cash loans.
We look beyond credit scores
Apart from your personal information and online bank details, we also take into account other various factors to determine your rate, such as your credit history, income, financial commitments and living expenses. Our tech-driven process makes it all possible to conduct smart analysis in a matter of minutes, while all you experience is a seamless and user-friendly application and approval process.
The Comprehensive Credit Reporting (CCR) has been making a good impact on how money lenders like us see the different sides of your credit history. Unlike the old credit report that only shows your defaults and missed repayments, the new comprehensive report also indicates how you make amends and initiate positive efforts to pay off your existing debts. This allows us to see a more complete picture of your credit behaviour and come up with better risk-based assessment on your application for cash loans. Another good thing about this new credit report is that you can improve your credit score by showing a good credit behaviour when you make repayments on time. Your prospective lender sees this, so your chance of securing a loan becomes very favourable.
Know your ideal rate
Before applying for a quick cash loan, it is best to get a preview of how your fees and charges would look like. A loan calculator may give you the fast calculations you need by simply selecting your desired loan amount and your preferred payment duration. While the numbers you see are still subjected to our evaluation, this loan calculator is nevertheless a very useful online tool that gives you a strong idea on how much your expected interest rate and establishment fees would be. As a responsible lender, we align your fortnightly or monthly repayments to your pay cycle. This way, you don't get caught with late fees.
A tech-driven everyday credit solution
Technology has been an integral part of our lives, so it's only fitting that we give you the top-of-the-line credit solutions to help with your continuously evolving credit needs, may it be in the form of unsecured personal loans, same day loans or quick cash loans. Whatever the reason why you need money now, there is always a fresh and easy way to get them. And it's always much easier when you get it with MyOzMoney.
A line of credit provides you with extra cash on hand for all sorts of reasons. Use it to pay for everyday things like shopping for new clothes, replenishing your groceries for the month or buying new décor for your home. It is also a great source of fast cash if you need to shell out a few grand for emergency hospital bills, car maintenance and home repairs. Its built-in flexibility gives you the ultimate freedom to use it according to your needs and lifestyle. A smart way to manage your cash flow!
For bigger purchases
If you are looking to purchase larger items like a new car, you may consider taking out a car loan. A car loan is a common type of personal loan where you get fixed interest rates and regular repayments based on your credit score and other determining factors we've mentioned above. You don't have to wait for several months of paycheck to finally buy your own car. With quick cash loans from MyOzMoney, you can get behind those shiny wheels and start your road adventure in no time!
For new learning opportunities
If you are planning a big career move, it is important to equip yourself with the best and most up-to-date practices. Or maybe, you may have been offered a slot to your dream university, and you suddenly realised you need extra funds to pay for your school requirements, learning tools and moving fees. With MyOzMoney's student loan offers, you can pay for these costs upfront. The online application and approval process for quick cash loans just takes minutes to complete, so you can focus on your learning.
For quick loans online, choose MyOzMoney. Everything starts and finishes online, just like how fast and accessible credit should be. Apply straight from your desktop or mobile, and get an outcome within minutes!
What factors should I consider before taking a quick cash loan?
There are several factors you need to take into consideration before taking out quick cash loans. Firstly, you'll need to make sure you are eligible for the loan. To apply for MyOzMoney online loans, you need to be an Australian resident, currently working, and at least 18 years old at the time of your application. If you meet these criteria, you'll need to decide how much money you'd like to borrow and then make sure the repayments will be affordable for you. To help you work out your borrowing capacity, some lenders, such as MyOzMoney, have a repayment personal loan calculator to assist you. It can also be useful to find out what your credit rating is before applying for your loan, as a high credit rating will help you to secure a competitive interest rate and give you a better chance of getting your loan approved. Your credit report evolves over time, so if it is not as good as you would like it to be, you can look at ways to improve it for the future. As there are many money lenders offering on the spot cash loans, doing a personal loan comparison in Australia can also help you when deciding what the best loan for you is and to make sure you are getting a good deal. 
What are the benefits of quick cash loans?
The application process for quick cash loans is typically fast and straightforward without a lot of paperwork, and you can receive the funds quickly. Getting a quick cash advance can be very useful if timing is important such as if you need bond assistance or rent assistance to secure a property, are booking an early bird holiday deal, or need money to make urgent car repairs so you can get your vehicle up and running again. At times like these, you can't afford to wait days to get your loan approved. And even if it is not absolutely crucial to access your money quickly, chances are you have better things to do with your time than spending hours filling out complicated forms, waiting in queues, and having long conversations on the phone.
Once you've submitted your application for quick cash loans at MyOzMoney, you won't have to spend days waiting anxiously to see if your loan has been approved. By using smart technology, we can assess your loan quickly and give you a fast outcome. Once your loan has been approved, we'll transfer the money straight away. Transfer times can vary between banks, but in some cases, it can be within an hour.
Do quick cash loans affect my credit score?
As with other loans, quick cash loans can affect your credit score. When you apply for a loan, this will appear on your credit report, and if your loan is approved, it will increase the amount of debt you owe. If you apply for a lot of fast loans in a short period, this can indicate a potential issue to a credit provider. Another factor that impacts your credit score is whether you make your loan repayments on time. If you make all your loan repayments by the due date, this will have a positive effect on your credit score; and conversely if you are constantly making late payments, this will reflect negatively on your credit score. By developing good financial habits, your credit score can improve over time. 
How is the loan amount calculated for quick cash loans?
MyOzMoney offers quick loans from $2,100 up to $50,000. We are a responsible lender, so we want to make sure we don't lend you more money than you'll be able to comfortably afford to pay back. When we are assessing how much money we are prepared to lend you, we will carry out a credit check as part of this process. We understand, though, that your credit history only tells part of the story; so we will also look at other relevant financial information such as your income, financial commitments, and bank statements. If you aren't able to borrow as much money as you'd like to or your application is declined, we would be happy to reconsider your application when your financial circumstances improve. 
Are there any extra charges for late repayments on quick cash loans? 
Each lender is different, so you will need to look carefully at any fees and charges associated with your same day loans before going ahead. If you take out a MyOzMoney fast personal loan, your regular repayments will be set up as automatic direct debits, and we will send you upcoming payment reminders to make it as easy as possible for you to make sure you pay on time. If this doesn't happen though, you will be charged a $15 dishonour fee each time a direct debit is dishonoured or you don't meet your commitment to making a loan repayment. If your account is not up to date by the end of the last day of the month, you'll be charged an overdue account fee of $15. On the other hand, if you decide you want to pay your loan back early, at MyOzMoney, you can pay out your loan in full anytime during your loan term. We don't charge any early termination or exit fees.