Showing results for
$5,000 Personal Loan
Low rate personal loans for everyday
Apply for a hassle-free personal loan with competitive rates and flexible repayment options.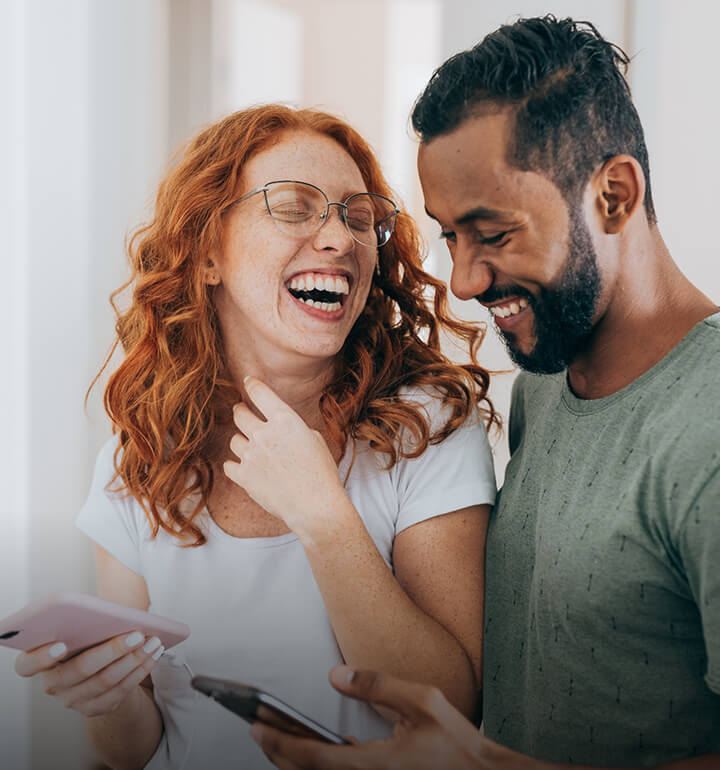 Why choose MyOzMoney?
We are all about making things easier for you.
Quick application
Applying online takes less than 5 minutes. No paperwork required.
Fast approval
We'll give you a fast outcome on your application.
Great rates
Competitive, personalised interest rates.
Uncomplicated loans
Apply online for personal loans of up to $50,000. We do everything online, making it faster and easier for you while keeping our costs low, so we can pass those savings back to you.
Low personalised rates
Competitive interest rates tailored to your financial situation.
No early repayment fees
Pay off your loan ahead of schedule without any extra charges.
Instant money transfers
Get quick access to your funds. Once approved, we'll transfer the money instantly.
Flexible terms
Choose a loan period and payment schedule that suits you.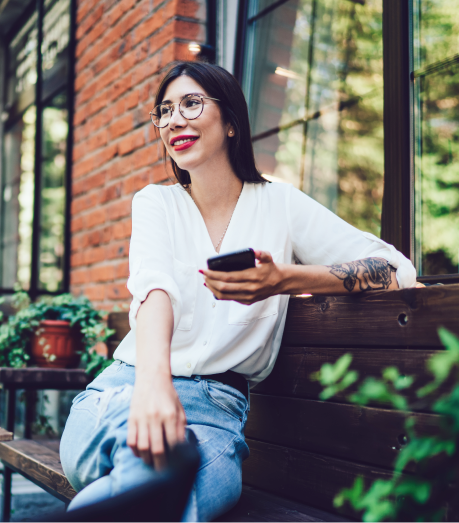 How it works
Applying is easy
Follow these simple steps to apply for your personal loan.
1
Customise your loan
1
You have the power to choose the loan amount you want to borrow and the repayment schedule that best suits your needs.
2
Get your rate in minutes
2
It takes less than 5 minutes to get your rate, and it won't affect your credit score. Once you have your rate, it's your choice if you want to submit the application.
3
Fast access to funds
3
If your application is approved, we transfer the loan amount to your bank account straight away.
What are personal loans Australia?
Personal loans Australia are unsecured loans available to Australian residents for any number of purposes that require quick access to funds. They are usually used for unexpected costs arising from bills, emergencies, repairs, or last-minute purchases. These type of short-term loans can be as small as a few hundred dollars and as large as $50,000.
Personal Loans Australia
Australian personal loans shouldn't be a hassle. A personal loan shouldn't be a time-consuming process taking days and mountains of paperwork. Thankfully, with MyOzMoney, personal loans for Australians are now fast, secure and easy.
Personal loans Australia are our speciality. With a secure application and fast approval process, personal loans have never been easier. You can compare personal loans now and determine if a MyOzMoney loan is right for you.
MyOzMoney offers a super quick and simple loan application and approval process for a small personal loan of up to $50,000.
Apply on the spot for a personal loan in Australia of up to $50,000 and you could receive your loan approval today.
Looking for fast approval for a personal loan?
If you are normally good with money but are suddenly in need of cash fast, MyOzMoney's Australian personal loans could be the perfect solution for you:
Moving house and need to cover a rental bond?
Are your friends or family suddenly facing unexpected emergency expenses you want to help them with?
Need some additional cash

 

for a renovation?
Exceeded the budget for

 

your wedding?
Want to pamper a loved one – or yourself – with a surprise gift?
Whatever your needs, MyOzMoney is here to assist with a personal loan in Australia. Our automated online application process makes getting a personal loan super simple, so you may be able to make that special time sensitive purchase within the hour.
Our secure application process utilises bankstatements.com.au to provide you with one of the safest and most confidential personal loans Australia has.
So apply for a personal loan now, and you may even be approved today.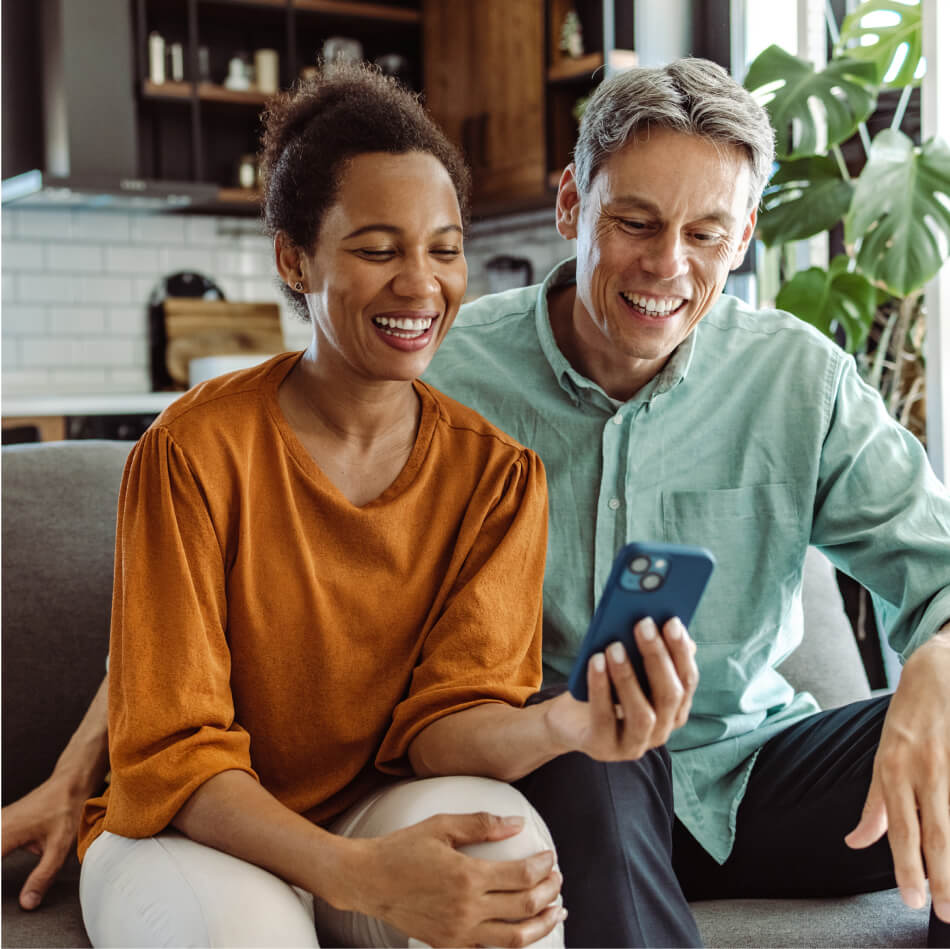 Personal Loans Australia up to $50,000
Approved Fast | MyOzMoney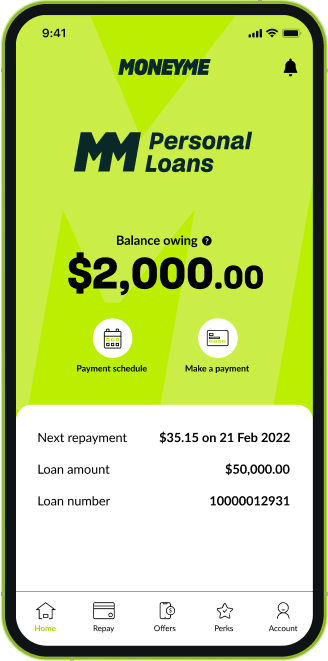 Personal loans made easier
Personal loans Australia offered by MyOzMoney are fair, competitive and available to apply for online in just a matter of minutes. We offer quick cash loans of up to $50,000 as well as lines of credit at great rates. Whatever you have your eye on – whether it's getting in front of your debt or finally buying that special purchase you have been promising yourself – let us help you find fast cash loans that suit your circumstances and your needs.
Personal loans made easier
Personal loans Australia offered by MyOzMoney are fair, competitive and available to apply for online in just a matter of minutes. We offer quick cash loans of up to $50,000 as well as lines of credit at great rates. Whatever you have your eye on – whether it's getting in front of your debt or finally buying that special purchase you have been promising yourself – let us help you find fast cash loans that suit your circumstances and your needs.
As a straightforward Australian money lender, we're committed to ensuring that all of our customers have fast access to our list of fees and charges. It's all above board and it's all available for you to view before you apply for cash loans online. That way, you're not signing up for hidden fees in contracts that you're not aware of or find yourself being penalised for being able to pay out your personal loan Australia earlier than you expected to. In fact, we don't charge you early termination fees across our loan products which means that you stay in control of how you repay an unsecured loan we have offered you. Upfront, honest communication and transparent fees and charges – that's what personal loans Australia should be all about.
How to get a personal loan in Australia
Personal loans in Australia are offered by accredited money lenders with a valid Australian credit licence such as MyOzMoney and your local bank. When you apply for a personal loan, you are asked for information like your current wages, your other debts and financial commitments and what you intend to use your new funds for.
We're different from other credit providers in that we're committed to ensuring that you can apply and get approved for express loans fast while still maintaining strict principles for responsible lending. We're able to offer our customers 5-minute online loan applications for same day loans by creating a low-doc application process through an advanced loan management platform to verify your application details like your bank account, returning a faster and more reliable loan decision.
You can check our rates and charges like our establishment fees all online before you submit your application. We're confident that our affordable and competitive fixed interest credit options are exactly what people just like you are looking for, so we ensure that everything we offer is presented as clearly and easily as possible. You can review our available loans, including short term loans like a fast cash advance, to help you over a short term cash flow issue, and make a personal loan comparison against similar products offered by other providers. We want to ensure that our customers make informed choices about managing bills and debts with advance loans by helping you understand your new loan repayments before you commit to big or small loans. 
Know how much you can borrow
Before applying for quick loans, ensure you know the answer to the all-important question: how much can I borrow? Knowing what you can comfortably afford to borrow for an unsecured personal loan will help you budget your new purchase or refinance decision more easily. If you're looking to make a debt consolidation arrangement, then it pays to check what your current repayment commitments are and then factor in how a single repayment on our range of easy loans could affect your financial situation. Are you in a position to borrow enough to cover your current bills entirely or will you need to repay your same day cash loans as well as cover other bills on top?
Small personal loans can offer individuals the freedom to clear up smaller debts and more comfortably repay a single loans provider like MyOzMoney. By clearing out your smaller debts like credit card balances with small cash loans, you can avoid rising interest rates on your balance amounts and save yourself money over the long term.
To find out how personal loan interest rates can offer you savings on ongoing fees you are paying to other financial commitments, use our personal loan calculator. A personal loan repayment calculator is designed to offer you a 'what if' scenario in which you can input the most likely fixed rate loan interest amount against your desired cash loan balance over the term you wish to repay your loan. The calculator will return an indicative monthly repayment amount as well as a breakdown of your total personal loan rates which includes the total interest payable over the loan term that you have opted for, as well as the ability to check how much you can save on fees by repaying your loan more quickly. A loan calculator is a great way to discover whether small loans or larger unsecured loans are more suited to your current financial situation and whether you can afford options like a car loan or a boat loan.
A more flexible credit solution
You can also use a personal loan calculator to discover whether a line of credit options like a virtual credit card is something worth considering. For individuals who are looking for ongoing access to credit funds that remain flexible up to their pre-approved amount, our line of credit option may be a better fit. When you apply for and take our small personal loans like a bond loan or some rent assistance to help you get over a hump, you're committing to a specific loan term and monthly repayment commitment.
With a line of credit, you are pre-approved for balances up to $15,000 that you can choose to draw down in amounts that you need, when you need them. You also remain in charge of how you repay your credit. This means that you can choose to repay slowly over time – like you would a travel loan, holiday loan or any of our other fast loans – or you can repay your credit amount fast and free that credit balance up again to borrow in the future.
Personal loans Australia are credit products which offer you a lump sum amount that you repay over time, like a wedding loan, while a line of credit option will offer you access to a rolling amount of credit that you borrow and re-borrow once you have repaid it. Loan products like our student loans and renovation loans don't offer you that flexibility. Once you have repaid your personal loan unsecured loans, you do not have access to redraw on that credit amount again.
Easy, lightning-fast and all online
To be eligible to apply for personal loans Australia and other credit products offered by MyOzMoney you must be at least 18 years of age, a permanent resident in Australia and currently employed. As part of your application process, we will review things like your credit report and assign you a credit score that will determine your fees and charges as well as the interest rate offered to you. Accepting your loan offer is quick and easy. We don't waste time with unnecessary paperwork – we send our loan contracts electronically instead. Once you have accepted your loan contract and signed it, we release your funds. In some cases, this means that individuals can even get access to their money the same day and in as little as 60 seconds once they were approved.
Looking for access to fast and hassle-free credit? Look no further. Choose MyOzMoney and our range of personal loan Australia to help you get in front, get what you want and start really living your life.
Personal Loans Australia
Personal loans Australia are loans that do not require any collateral or security and are often offered with minimal documentation. This financing option requires that you pay it back in fixed monthly payments, usually between two and seven years. 
At OzMoney, you can easily access this loan through our same-day application and approval process that is entirely conducted online, which means no lengthy paperwork and phone interviews that are generally required by banks and other traditional lenders. 
As a tech-savvy financial service company that is focused on efficiency and convenience, applying for any of our private loans takes less than five minutes, thanks to our powerful infrastructure and use of smart data. In fact, once approved, we immediately send the funds to your bank account. 
To further serve our customers, we offer lower interest rates for personal loans and more favourable repayment plans than those offered by traditional lenders and banks. 
Since we run our operations completely online, we have eliminated the overhead costs related to running a physical site. Thus, we can offer you small personal loans and instant cash loans Sydney with more competitive rates and better terms. 
How do I check if I am eligible to apply for a personal loan?
To be eligible to borrow for personal loans Australia, the following conditions must be fulfilled: you must be over 18 years of age, you must be an Australian resident, and you are currently employed.
As a responsible lending company, we conduct credit background checks to ensure that you only access personal loans Australia that come with an amount, fees, and repayments that you can comfortably afford. 
At OzMoney, you don't have to provide us with your credit information and other paperwork except those that verify your identity and employment. We simply need your permission to access your consumer credit file, which is a collection of your borrowing and repayment activity.
What are the benefits of taking a personal loan?
Personal loans Australia are excellent financing options for non-discretionary purposes like paying off costly credit card debts and other debt consolidation activities. These loans can also help you cover emergency expenses like medical bills, car or home repairs, unexpected travels, family emergencies, and moving costs. 
What factors should I consider before applying for a personal loan?
Before applying for any cheap loans, determine why you need this money and how much you need. At OzMoney, you can apply for personal loans up to $50,000. Next, analyse your current income and monthly expenses like rent or mortgage, car payment, groceries, etc. The idea here is to assess if you can conveniently repay your personal loans Australia and identify the amount and rates you can realistically afford. 
Next, choose a lending company that offers favourable terms and competitive interest rates. At OzMoney, our borrower-friendly credit products have made us one of the leading lending companies for personal loans. 
Do personal loans show up on credit report?
In most cases, the answer is yes, which means that your payment history, length of credit history, amounts owed, credit mix, and new credit are reported to the credit reporting agencies, namely, illion, Experian, and Equifax. That being said, it's important that you build a positive credit history that increases the chances of your loan or credit application getting approved and allows you to access loan products with more favourable terms and lower interest rates. 
Simply put, getting personal loans Australia can be a great way to cover large purchases or emergency expenses and at the same time build your credit score, which is a number that shows your repayment history and your likelihood to pay off a debt on time. For this reason, most lenders consider your score when deciding to approve your loan request. 
How does the repayment process work for personal loans?
As a tech-savvy financial service company, we offer not just flexibility (in terms of repayment schedule and fees) but also efficiency and convenience thanks to our online platform and smart automation that sets up direct debits on your bank account. In this way, you won't miss payments and pay penalties. 
But as a borrower-friendly lending company that offers a flexible repayment schedule, you can call us if you want to change the due dates. 
In addition, our customers have their own dashboard where they can view repayment schedules, fees, and other details related to their loans. 
Are there any charges or fees associated with personal loans?
At OzMoney, we believe in responsible lending practices, and so we offer different loan products that come with varying interest rates, fees, and other charges. The idea is to give you a financing option that is suitable for you, i.e., a monthly repayment amount that you're comfortable with. 
If you want to know the exact amount, terms, and fees based on the type of loan you're applying for, click on the 'Costs' page of our website. 
As an innovative lending company, we offer short term loans, quick loans, and other financing options that come with competitive interest rates and flexible repayment plans that work with you, rather than against you. If you need cash today or a finance loan, visit our website now and choose a credit product that suits your needs.