Home
Log in

Personal loans

Hassle-free loans up to $50,000. Check your rate without impacting your credit score.

Learn more
Simple, flexible finance
Apply for a hassle-free personal loan with competitive rates and flexible repayment options.
Personal loans
Hassle-free loans up to $50,000. Check your rate without impacting your credit score.
Learn more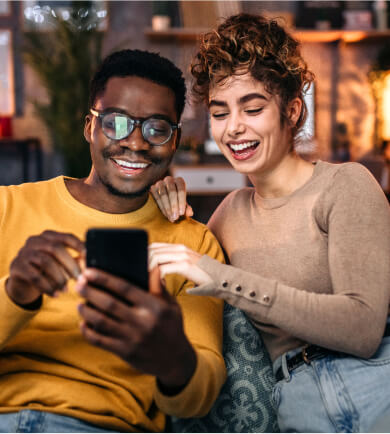 Why choose MyOzMoney?
We are all about making things easier for you.
Quick application
Applying online takes less than 5 minutes. No paperwork required.
Fast approval
We'll give you a fast outcome on your application.
Great rates
Competitive, personalised interest rates.
Uncomplicated loans
Apply online for personal loans of up to $50,000. We do everything online, making it faster and easier for you while keeping our costs low, so we can pass those savings back to you.
Low personalised rates
Competitive interest rates tailored to your financial situation.
No early repayment fees
Pay off your loan ahead of schedule without any extra charges.
Instant money transfers
Get quick access to your funds. Once approved, we'll transfer the money instantly.
Flexible terms
Choose a loan period and payment schedule that suits you.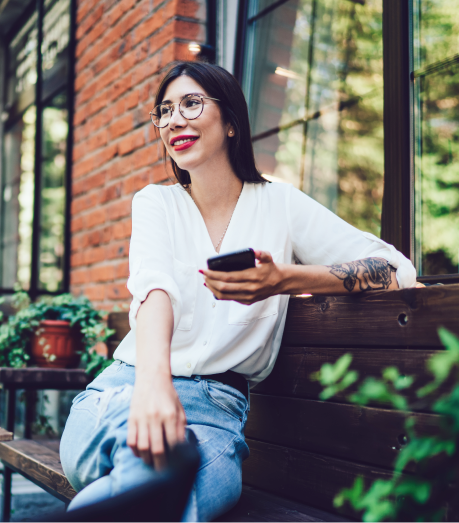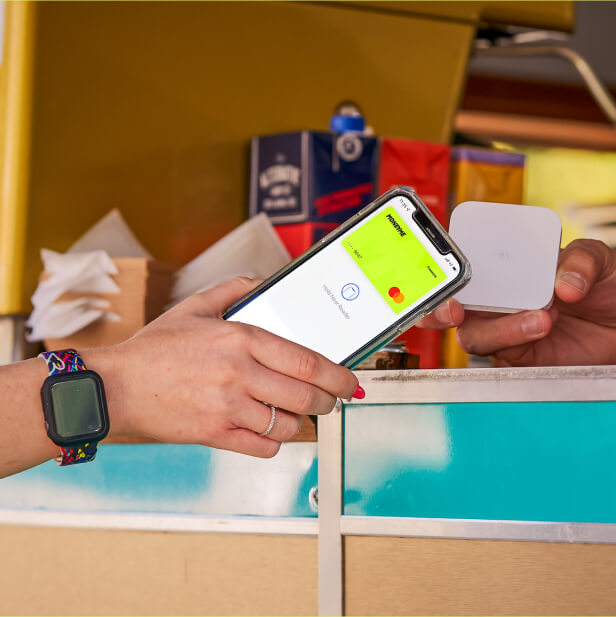 Freestyle Credit Card
By
A digital credit card with great rates and smart payment features. Money anytime, anywhere.
Smart ways to pay
Pay from your mobile wallet, shop online or transfer money using your digital card.
Interest-free terms
Enjoy the convenience of up to 55 days interest-free on purchases.
Use card straight away
Once approved, your digital card is ready to use instantly.
Cash back rewards
Earn up to 40% cash back when you shop online at over 2,000 stores.
How it works
Applying is easy
Follow these simple steps to apply for your personal loan.
1
Customise your loan
1
You have the power to choose the loan amount you want to borrow and the repayment schedule that best suits your needs.
2
Get your rate in minutes
2
It takes less than 5 minutes to get your rate, and it won't affect your credit score. Once you have your rate, it's your choice if you want to submit the application.
3
Fast access to funds
3
If your application is approved, we transfer the loan amount to your bank account straight away.
Empower your finances today
What are online loans?
Online loans are unsecured personal loans that can be obtained in a completely paperless environment. They are usually of smaller amounts and can be processed relatively quickly with no collateral or guarantee required from the borrower. They tend to be repaid in short periods of time.
Online Loans
Applying for loans online just got easier. With MyOzMoney, applying for online loans up to $50,000 is faster and more secure than ever.
The application form is super simple and fast. We also use bank statements service, Proviso, the latest in credit assessment and financial verification technology that can safely and securely access the bank statements you need to apply with us, on your behalf. If you're approved, money can be in your account within hours
Fast approvals
Our loans are unsecured, which means you don't have to provide any kind of collateral, assets, or equity to qualify. As long as your income can comfortably support your requested loan amount plus repayments , you're likely to be approved quickly and cash can be transferred to your account almost on the spot.
The entire credit assessment process also occurs online, and doesn't involve any tedious paperwork to fill out, or long interviews with credit officers – it couldn't be faster or easier.
Responsible lending
MyOzMoney prides itself on being a responsible lender. Our online loans help everyday Australians when they face cash shortfalls or emergencies and need money fast. For example, our loans can be used to pay bills to avoid the disconnection of a vital service, towing your vehicle after an accident, for a boat or even as a small business loan.
We understand that ordinarily, your finances may be in good shape. But sometimes the unexpected happens and you need to borrow money. That's when you can count on MyOzMoney's fast and secure online loans.
Flexible and fair to suit you
Your loan is flexible and customised to your needs. Loan repayments can be set up automatically via direct debit to match your income deposits. This means there's less chance of forgetting to make a payment at any given time.
The best news is that we cap the total interest you will ever have to pay on a loan to 50% of the principal. So, unlike other loans where the interest can continually add up, with MyOzMoney loans the fixed interest you pay will never exceed the cap.
And what's even better is that there are no early payment fees. So, if you can want to pay your loan off early, there are no exit fees. In fact, we prefer it so you can save even more money!
If you foresee any issues making a payment on time, let us know in advance so we can discuss any adjustments.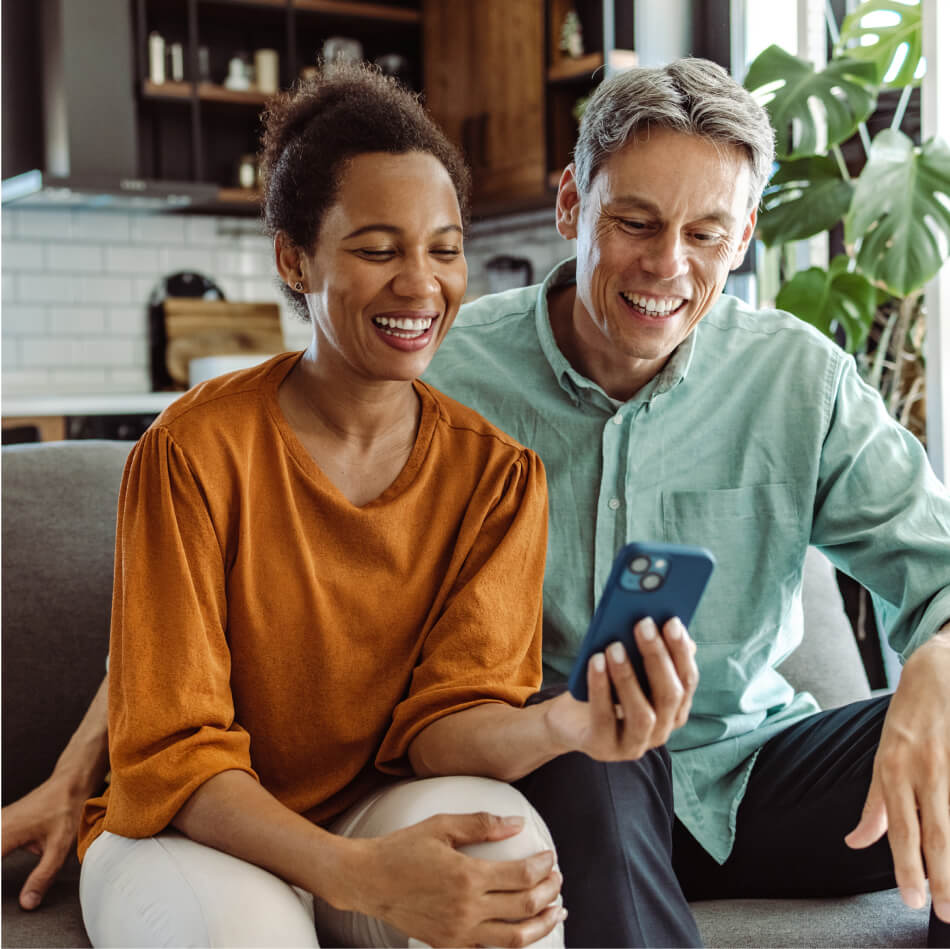 Empower your finances today
Loans Online up to $50,000
Approved Fast | MyOzMoney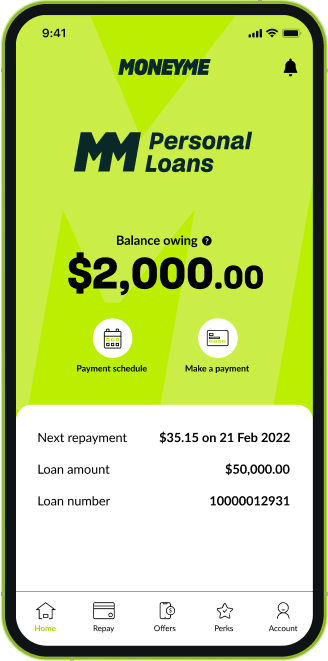 Cash delivered fast and online
Experience quick and simple access to loans online up to $50,000. Here at MyOzMoney, we are tech-driven individuals who want all things straightforward. We live up to the modern-day standards of providing on-the-go credit, and we do it really fast. Apply online, get an outcome in minutes and depending on who you bank with, your small cash loans hit your bank account in as little as 60 seconds. Online loans, made easy.
Forget about paperwork. Forget about long queues and days of waiting. We do things our way – the smart, fast and easy way. Using our proprietary advanced data technology, we are able to conduct a real-time assessment of thousands of social and financial data points to give you an accurate loan outcome within seconds.
Fast credit for major purchases
The good thing about loans online like an unsecured personal loan is that you can use it to pay for various things, including big purchases like a brand-new car. Getting a car loan might be the obvious financing choice for this type of major cash-out, but it's also worth to consider other credit solutions, such as personal loans online, cash advance or short term loans in fixed interest rates.
Or maybe you are looking to buy luxury furnishings for your home makeover, and you're going to need extra cash for that. With MyOzMoney, you can borrow money online so you don't have to break the bank or wait for your next paycheck. Pay for your car now and buy that furniture now using loans online.
Cash for everyday things
MyOzMoney gives access to quick funds for your holiday trips and every day on-the-go needs like groceries, emergency car repairs and small home renovation projects. Fast loans are also great financing options for managing bills and provides a source of funds if you're faced with unexpected expenses for hospital bills that your health insurance does not cover at the moment. Apply now and get your loans online in a matter of seconds so you can pay your fees upfront.
And it's not just about the bare essentials. We get that you need to spoil yourself with the things you love, too! Our line of credit and money loans are here to provide the extra money you need for your daily fixes, such as your online subscriptions to binge-watch your favourite TV shows and home gym equipment to keep you in shape. We've made everything fast, simple and hassle-free so you can focus on the good bits of life.
Education loans online
Are you on your way to college or thinking of switching your university course? You can simply apply online to get approved for a small loan or a student loan to help you pay for your school fees straight away. There are a variety of ways you can use your loans online aside from your course fees. Use it to purchase essential tools, such as textbooks, laptop or enrol for online courses. You can even use it to pay for your student accommodation upfront if you live miles away from your university. The application process is fast and straightforward, enabling you full access to flexible credit for your education in no time.
Can you get a loan online?
We've seen the continuously growing demands for quick services and convenient solutions of today's market, that is why we've built a cash loan process that is entirely digital. By using your desktop, mobile or tablet, you can access our website for cash loans anytime, anywhere in Australia.
You must be currently employed, a citizen or a permanent resident of Australia and at least 18 years old to be eligible to apply. We are completely paperless, and you can finish your online application in less than 5 minutes.
As a responsible lender with an Australian Credit License that offers loans online, we want everything fair. Apart from your personal and employment details, we take into account other factors such as your credit history, income, debt obligations and living expenses. We also ask for a copy of your online bank statements to easily speed up your application for online loans. We are only permitted with read-only documents of your banking activity for the last 90 days, and there's no way we can access your bank information and login details. Your information is verified through our trusted digital partner that uses secure bank-level encryption, so you can be assured that your data is safe.
These snapshots, along with some of your personal and employment details and credit history, are all we need to come up with a fair and transparent decision for your application for online loans.
The Comprehensive Credit Reporting (CCR) has positively influenced the way money lenders see your credit history. Unlike the conventional credit report that only reveals your past deferrals, incurred debts and credit enquiries, the new credit report shows your credit history as a whole – citing both the negative and the positive. Now, lenders not only see your bad credit behaviours, but also your efforts and initiatives to pay off existing debts for the last 24 months. This allows your prospective lenders to conduct a quick and accurate risk-based assessment, and gives you an opportunity to improve your credit score by continuously repaying your online loans on time.
Use a personal loan calculator
When you're looking to apply for loans online, it's important to know your ideal rate before you head out and look for prospective lenders right away. You have to borrow smart, so you can be in full control of your cash flow. An online loan calculator is a very useful tool that allows you to get a preview of how much your fees and charges would look like, including your interest rates and establishment fees. It's free and very convenient to use! Just enter your desired loan amount and your preferred repayment duration, and you'll get a calculation on the spot.
The numbers you see are still subject for further assessment, but gives you a close preview of your expected monthly repayments. This way you can adjust your spending, so you can give way to incoming expenses.
Here at MyOzMoney, we provide loans online that are tailored to your personal circumstances. We won't charge you extra if you repay in advance, and we align your fortnightly or monthly repayments with your pay cycle so you don't have to worry about early termination and late fees.
Apply now
Whether it's for home improvement, major purchases or important life milestones, you can always apply for fast credit solutions that is fair and specifically tailored to you. Using your desktop and mobile phone, you get to experience a smart lending process that is entirely online at the comforts of your home, or wherever and whenever you are. Even your loan contract is signed off digitally. Apply now, follow the simple instructions and get your funds in a matter of minutes.
What are the benefits of online loans?
Online loans offer many benefits. Firstly, the application process is much faster. No longer do you need to visit a bank branch armed with piles of paperwork; now you can apply from anywhere with an internet connection at any time of day. You can even apply directly from your smartphone if you prefer. This makes both the application and approval process much faster and more streamlined. In some cases, you can even get access to your funds on the same day you apply. Another benefit of online loans is it is quicker and easier to do a personal loan comparison in Australia online rather than needing to visit several different lenders. Not having to maintain physical locations can save online lenders money that they can then pass on to you by offering competitive interest rates.  
How long does it take to get a loan online? 
MyOzMoney offers unsecured personal loans from $2,100 up to $50,000 that you can apply for online in minutes without needing to supply reams of paperwork. As well as having a fast application process, the loan approval process is very quick too. Supplying your online banking details in your loan application means we'll be able to securely access a read-only 90-day transaction statement from your bank account, which we can then use to verify some of your financial details. Using our proprietary loan management platform allows us to assess financial and social touchpoints in real-time so we can give customers an outcome very quickly, sometimes in a matter of seconds. Once your quick and easy loan has been approved, we can transfer the money to your specified bank account immediately. Transfer times can vary between banks, but your money will often be in your bank account on the same business day. You can contact your bank directly if you need more information about transfer times. 
What are the different types of online loans? 
From secured loans to unsecured loans, fixed-rate loans to variable-rate loans, and boat finance to holiday loans, there are many different types of loans available online, so you'll need to find the one that best suits your circumstances. Everyone's financial situation is different, so when it comes to online loans, it is not one size fits all. At MyOzMoney, we offer unsecured fast personal loans for up to $50,000 with a fixed rate of interest. Whether it is to buy a car, cover some unexpected bills or other living expenses, pay for your education, or pre-book a holiday, a MyOzMoney personal loan can be used for a variety of purposes. 
What factors should I consider before taking an online loan? 
There are many factors to consider before applying for online fast cash loans. Firstly, do you meet the criteria to qualify for the loan? At MyOzMoney, you need to be at least 18 years of age, currently employed, and an Australian citizen or resident. If you are eligible to apply, you will then need to work out how much money you'd like to borrow and whether the repayments will be affordable. Many online lenders, such as MyOzMoney, have helpful online personal loan calculators that can assist with this. It is also important to be aware of the terms and conditions associated with the loan, as well as the interest rate and any fees and charges. You may want to do a personal loans comparison to compare the different online loans on offer. 
How does the repayment process work? 
With MyOzMoney online loans, you'll be required to make regular repayments over the term of the loan. Because these cash loans have a fixed interest rate, the repayments will remain the same over the life of the loan, which makes it easier to budget. MyOzMoney also has a free online loan repayment calculator that can be helpful when working out how much money you can afford to borrow and what loan term will work best for you. 
To make the repayment process as easy as possible, your regular repayments will be debited directly from your nominated bank account. If you need to change the date of your scheduled direct debit for any reason, please get in touch with us as soon as possible. You may have to pay a late fee to do this (further information about our fees and charges is available on our costs page). At MyOzMoney, we don't charge early exit fees, so if you decide to pay your loan off early, we are very happy for you to do so. 
How is the interest rate calculated? 
Moneylenders will take several factors into consideration when calculating the interest rate on your personal loan. At MyOzMoney, we primarily look at the borrower's credit history. However, we also consider your living expenses, current debt obligations, and income to come up with a fair offer. You will know what your rate of interest will be before you agree to the loan, and because our fast loans come with a fixed interest rate, this means you'll also know what your regular repayments will be over the term of your loan. If you decide to save on interest by paying back your loan early, at MyOzMoney, we don't charge any early exit fees. As well as looking at the interest rate, you'll also need to factor in any relevant fees and charges when calculating the overall cost of your loan.