Home
Log in

Personal loans

Hassle-free loans up to $50,000. Check your rate without impacting your credit score.

Learn more
Simple, flexible finance
Apply for a hassle-free personal loan with competitive rates and flexible repayment options.
Personal loans
Hassle-free loans up to $50,000. Check your rate without impacting your credit score.
Learn more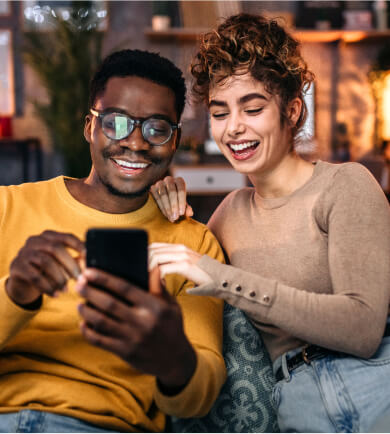 Why choose MyOzMoney?
We are all about making things easier for you.
Quick application
Applying online takes less than 5 minutes. No paperwork required.
Fast approval
We'll give you a fast outcome on your application.
Great rates
Competitive, personalised interest rates.
Uncomplicated loans
Apply online for personal loans of up to $50,000. We do everything online, making it faster and easier for you while keeping our costs low, so we can pass those savings back to you.
Low personalised rates
Competitive interest rates tailored to your financial situation.
No early repayment fees
Pay off your loan ahead of schedule without any extra charges.
Instant money transfers
Get quick access to your funds. Once approved, we'll transfer the money instantly.
Flexible terms
Choose a loan period and payment schedule that suits you.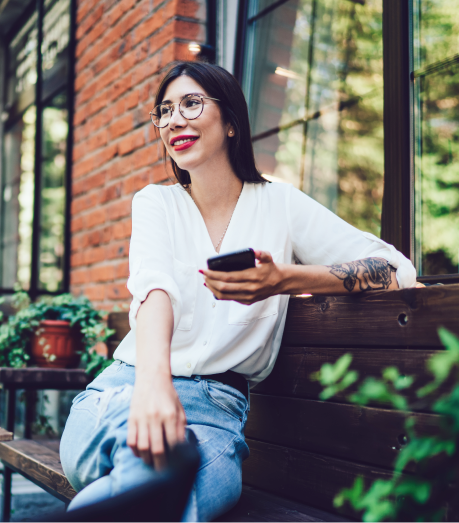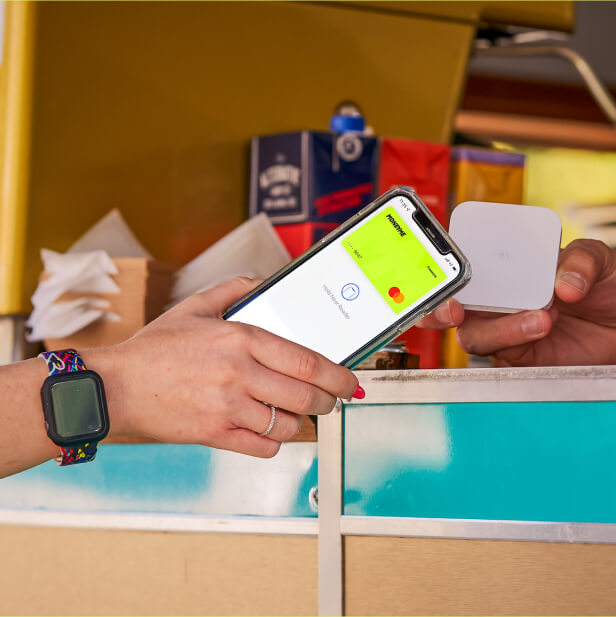 Freestyle Credit Card
By
A digital credit card with great rates and smart payment features. Money anytime, anywhere.
Smart ways to pay
Pay from your mobile wallet, shop online or transfer money using your digital card.
Interest-free terms
Enjoy the convenience of up to 55 days interest-free on purchases.
Use card straight away
Once approved, your digital card is ready to use instantly.
Cash back rewards
Earn up to 40% cash back when you shop online at over 2,000 stores.
How it works
Applying is easy
Follow these simple steps to apply for your personal loan.
1
Customise your loan
1
You have the power to choose the loan amount you want to borrow and the repayment schedule that best suits your needs.
2
Get your rate in minutes
2
It takes less than 5 minutes to get your rate, and it won't affect your credit score. Once you have your rate, it's your choice if you want to submit the application.
3
Fast access to funds
3
If your application is approved, we transfer the loan amount to your bank account straight away.
Empower your finances today
Empower your finances today
Express Loans up to $50,000
Approved Fast | MyOzMoney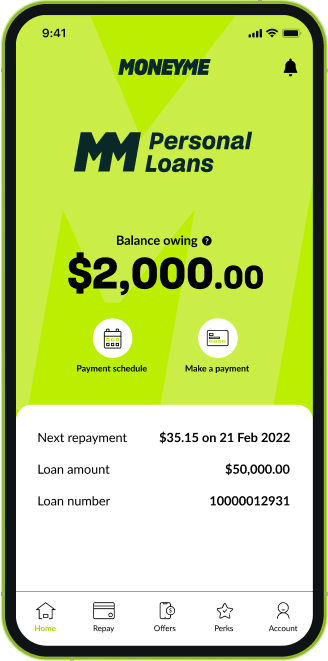 A modern credit solution
MyOzMoney is changing the way how credit works. With an entirely online process, you get access to fast loans up to $50,000. How it works: simply apply online, get an outcome within minutes and have your fast cash loans in your bank account in as little as 60 seconds! No more lengthy forms and several days of waiting, because we've made access to cash loans fast and within your reach.
Ever since we've entered the new digital age, quick services and convenient outcomes have been becoming an increasing trend. And with MyOzMoney, we give you the fast credit solutions you need at fixed interest rates so you can keep up with life's everyday demands without worrying about your cash flow. Whether you need money now or have incoming bills or purchases to pay for the following week, we have just the perfect credit products for you.
Our credit products are designed for fast access, so you can get the extra cash you need anytime, anywhere. Whether you're in line to get your morning coffee, getting your hair fixed at the salon or simply cozying up at home, our quick cash loan offers are just a few taps away. Using your desktop, mobile or tablet, you can visit the MyOzMoney website and finish your loan application within 3 to 5 minutes. It's that easy.
But first, know your ideal rate
Knowing the suitable rate for your needs before applying for fast loans should be on top of your list. And whilst numbers and computations may sound a bit overwhelming, you can use a loan calculator to help you get a preview of your expected fees and charges, such as establishment fees, interest rates and repayments. It's free, accessible online and gives you calculations on the spot. The rates that may appear during the fast computation are still subject for further assessment, but still very useful in giving you a strong idea on what to expect for your regular repayments. With the use of a personal loan calculator, you can borrow money with confidence.
As an online lender with an Australian Credit License, we do everything with full transparency. We align your fortnightly or monthly repayments with your current pay cycle, so you don't have to worry of getting caught with late fees.
How to get an express loan
Applying for express loans with us is simple. To qualify, you must be a citizen or a permanent resident of Australia, at least 18 years old and currently employed. If you've put a big check on all these requirements, then you are ready to apply!
Your online application starts when you visit the MyOzMoney website. Choose your credit product: you may opt for a line of credit up to $15,000 or fast cash loans up to $50,000.
For a line of credit application, just provide your personal details, loan reasons and bank statements. These details will help determine your credit limit. If you're applying for an unsecured personal loan or fast loans, just enter your personal details, requested amount and duration, and your loan reasons. The application process is 100% online and paperless for both products. No wasted time, no pile of documents and absolutely no hassle.
We also ask for your online bank details to help us speed up your application process and approval time. We are only permitted with read-only access of your bank statements within the last 90 days, and there's no way we can access your personal bank information and login details. We obtain this information through a secure portal with bank-level encryption, so you are assured that your data is safe.
These snapshots, along with your personal details and the new comprehensive credit report, are all we need to come up with a fair and transparent fast loan rate tailored to you.
Comprehensive Credit Reporting
The new Comprehensive Credit Reporting (CCR) has been improving the way lenders see all sides of your credit history. Not only it shows your credit enquiries, past defaults and late repayments. It is now complete with all the vital information we need, including your credit activity for the last 24 months. This means that we can now see your positive credit behaviours, such as your initiatives and efforts to settle your debt and other pending financial commitments. It's a win for both parties. We see the complete picture of your credit history, and you can let money lenders like us know you're making necessary actions to improve your credit score through your timely repayments.
Secure your travel funds
Are you planning a holiday trip? Consider getting fast cash loans for your next travel. It's okay if your savings are not yet ready or if your miles are not available for use yet. Through simple taps and clicks from your gadget, you get access to that fast cash loan you need to book your airfare. Use fast loans to secure the date of your tour and accommodation and purchase your essential travel needs. With our same day loans, you don't only get extra funds for managing bills and everyday living expenses – you get to spoil yourself, too.
For big life events
Moving into a new house can be stressful and exciting at the same time. Apart from your old monthly rental fee, you have to think about your moving costs such as cleaning, fumigation and removalist fees. And it's your new house, so you're going to want to decorate it according to the styling inspiration you saw while browsing through a magazine.
Your wedding day may be up in a few days, and you're looking to have extra money in hand to prepare for unexpected expenses. Or you may be counting the months and weeks before the big day, but still have lots of planning left to do. We get how hectic it can be with all the preparations.
MyOzMoney can give you the fast cash loans you need through easy application and fast approval time, so you will have one less thing to worry about. This way, you can shift your focus on the good aspect of the new life chapter ahead of you.
Learning and education
If you need fast credit to help you pay for school fees upfront, we're here for you. You can opt for student loans or fast loans to help you cover the fees for early education or university courses that may not be supported by the government funding programs at the moment. With our fast loans, you never have to miss out a spot in learning.
Talk to us
We'd love to hear from you. If you are interested with our credit products or have questions in mind, feel free to reach out to us via hello@myozmoney.com.au, or give us a call on 1300 555 911 anytime during business hours.
Just like you, we live up to the modern-day standards. We don't want waiting times, and we want everything straightforward. That's why we are giving you the best credit solution that matches your on-the-go lifestyle. Apply online, get approved in minutes and have the money you need now.
What are the benefits of express cash loans?
One of the main benefits of express cash loans is the speed of the application process. An express loan will require less paperwork, and you will be quickly notified whether your loan has been approved. This is important if you need to get money in a hurry such as for bond loans or rent assistance or for unexpected bills or urgent car repairs where you can't afford to wait days to access your funds. At MyOzMoney, the online application for our quick loans can easily be done from your smartphone, tablet, or computer; so you can submit it at a place and time that suit you, making it very convenient. Once your loan has been approved, the money can be transferred to your account immediately, although transfer times will vary between banks.  
How long does it take to get an express cash loan?
At MyOzMoney, we have an easy paperless fast loan application process that can be completed in a few minutes. Using smart data technology and machine learning algorithms, we can make fast and accurate decisions so you won't have to wait long to find out if your loan has been approved. If you submit your express cash loan application during business hours, you will typically have an outcome on the same day. In some cases, it will only take a matter of minutes. If you apply outside business hours, your application will be reviewed on the following day. Once your loan has been approved, your money will be transferred directly to your bank account. Transfer times will vary depending on who your bank account is held with, but for some financial institutions, it could be within the hour.
Do express cash loans affect my credit score?
As with all personal loans, applying for express cash loans can impact your credit score. Loan applications will be recorded on your credit report, so if you make a lot of loan applications in a short space of time, this may indicate a red flag to any potential lenders. Although it may put a mark on your credit file in the short term, credit agencies also take into account your repayment history, so if you consistently make your repayments on time, this can help build up your credit score in the long term. On the flip side, if you make a late payment, this can have a negative effect on your credit score. 
How does the repayment process work?
Our personal loans come with fixed interest rates, so your loan repayments will be for the same amount of money each payment period, and you will know what the repayments are upfront. To keep things simple, at MyOzMoney, your repayments will be set up as direct debits from the bank account nominated by you in your loan application. We will then process the direct debits on the due date automatically, and they will be aligned to your pay cycle. If you do need to change the date of your direct debit, please contact us at least one day prior. Please note if you postpone your direct debit, you may have to pay an associated late fee. If you'd like to make additional payments, you can do so in the Members Area of your account. MyOzMoney doesn't charge early exit fees, so if you find yourself in a position where you can pay your loan off early and save yourself some interest, you are very welcome to do so!
How is the loan amount calculated?
MyOzMoney offers express cash loans from $2,100 to $50,000. Being a responsible lender, we don't want to lend you more money than you can comfortably afford to pay back. When deciding how much money you can borrow, we will consider many factors including your income, your liabilities and debts, your credit history, the length of your loan term, and other relevant information. Using a secure portal, you can allow us to access 90 days of your bank statements in a read-only PDF format. This saves a lot of time in both the loan application and the loan assessment process. If we decline your loan or offer you an amount less than you requested, you are welcome to apply again at a later date if your finances have improved. To help you decide how much money you can comfortably afford to borrow, we have a handy online loan repayment calculator that can assist you when working out your ideal loan repayment plan. 
What factors should I consider before taking an express cash loan?
There are many factors to consider before taking out express cash loans. After you've worked out how much money you'd like to borrow, you'll need to take a close look at your financial situation to ensure that your loan will be affordable. MyOzMoney has a free online personal loans calculator that can assist with this. As well as the interest rate and the loan terms, it's also important to be aware of any fees and charges that will be associated with your loan. At MyOzMoney, we are transparent about our pricing so you can know upfront the costs that will be involved. You may also want to undertake a personal loans comparison so you can be assured you are getting a good deal.