Home
Log in

Personal loans

Hassle-free loans up to $50,000. Check your rate without impacting your credit score.

Learn more
Simple, flexible finance
Apply for a hassle-free personal loan with competitive rates and flexible repayment options.
Personal loans
Hassle-free loans up to $50,000. Check your rate without impacting your credit score.
Learn more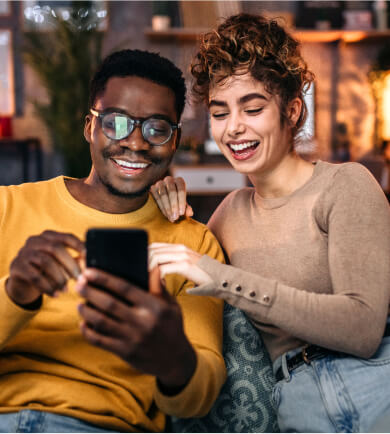 Why choose MyOzMoney?
We are all about making things easier for you.
Quick application
Applying online takes less than 5 minutes. No paperwork required.
Fast approval
We'll give you a fast outcome on your application.
Great rates
Competitive, personalised interest rates.
Uncomplicated loans
Apply online for personal loans of up to $50,000. We do everything online, making it faster and easier for you while keeping our costs low, so we can pass those savings back to you.
Low personalised rates
Competitive interest rates tailored to your financial situation.
No early repayment fees
Pay off your loan ahead of schedule without any extra charges.
Instant money transfers
Get quick access to your funds. Once approved, we'll transfer the money instantly.
Flexible terms
Choose a loan period and payment schedule that suits you.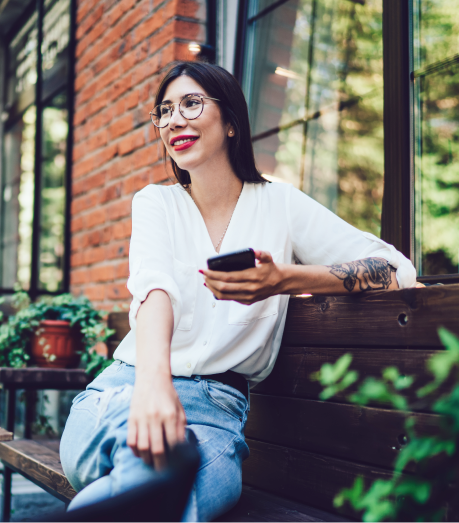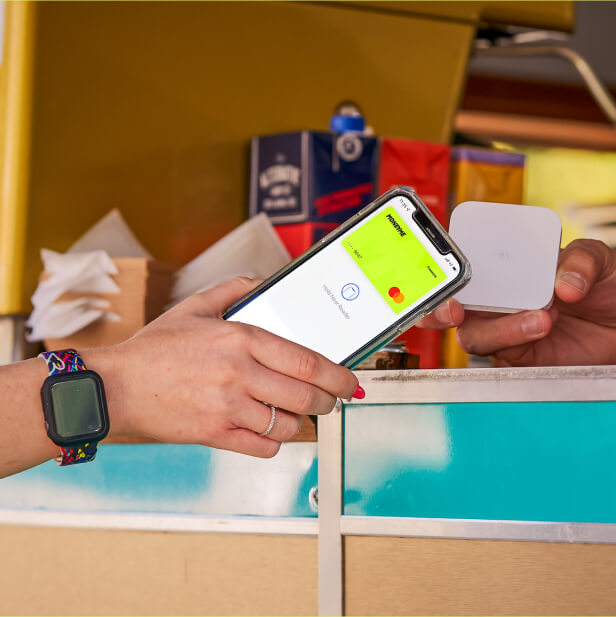 Freestyle Credit Card
By
A digital credit card with great rates and smart payment features. Money anytime, anywhere.
Smart ways to pay
Pay from your mobile wallet, shop online or transfer money using your digital card.
Interest-free terms
Enjoy the convenience of up to 55 days interest-free on purchases.
Use card straight away
Once approved, your digital card is ready to use instantly.
Cash back rewards
Earn up to 40% cash back when you shop online at over 2,000 stores.
How it works
Applying is easy
Follow these simple steps to apply for your personal loan.
1
Customise your loan
1
You have the power to choose the loan amount you want to borrow and the repayment schedule that best suits your needs.
2
Get your rate in minutes
2
It takes less than 5 minutes to get your rate, and it won't affect your credit score. Once you have your rate, it's your choice if you want to submit the application.
3
Fast access to funds
3
If your application is approved, we transfer the loan amount to your bank account straight away.
Empower your finances today
Unsecured Loans
An unsecured loan can allow you to borrow up to $50,000 without any collateral. Your money can be in your account in minutes, depending on your bank. Because you don't need any assets to secure the loan, such as property, the application process for an unsecured cash loan with MyOzMoney is simple, easy, and quick.
Easy and dependable
MyOzMoney is a trusted and established loan provider in the Australian market. Because our unsecured loans are 100% online, our overheads are far lower than many other lenders and banks. This means we can pass on these savings in the form of lower fees to you, the customer.
We also pride ourselves on being transparent in everything we do. Our costs are outlined in detail on our website. Our interest rates are competitive, and our fee structure is very simple. We don't charge unfairly for items you shouldn't have to pay for, such as account keeping fees, communication fees, or late repayment fees. This is because we believe in making unsecured loans accessible for anyone who needs cash fast, without penalising you for requiring finance.
Fewer hassles and oh-so-simple
MyOzMoney specialises in providing simple and easy short-term loans for amounts up to $50,000. We don't need you to provide any assets to secure against your loan. We just want to see that after your income and expenses, you will have enough extra cash left over to comfortably repay your loan.
Our easy application process involves filling in a simple online form. All you need to provide is your personal and employment information, and approximate income and regular expenditure. We will then perform a quick check of your bank statements online via our secure software, bankstatements.com.au.
The entire application process can be performed online without printing, signing, scanning, or emailing any physical documents. It's as simple as that!
Reasonable repayment structure
At MyOzMoney, we want it to be as easy as possible for you to repay your loan. This is why we align your repayment schedule with your pay cycle – so you will be in the best position to meet your repayments on time, without any issues. Doing this helps you to avoid being hit with bank fees that can occur when payments cannot be taken from your account.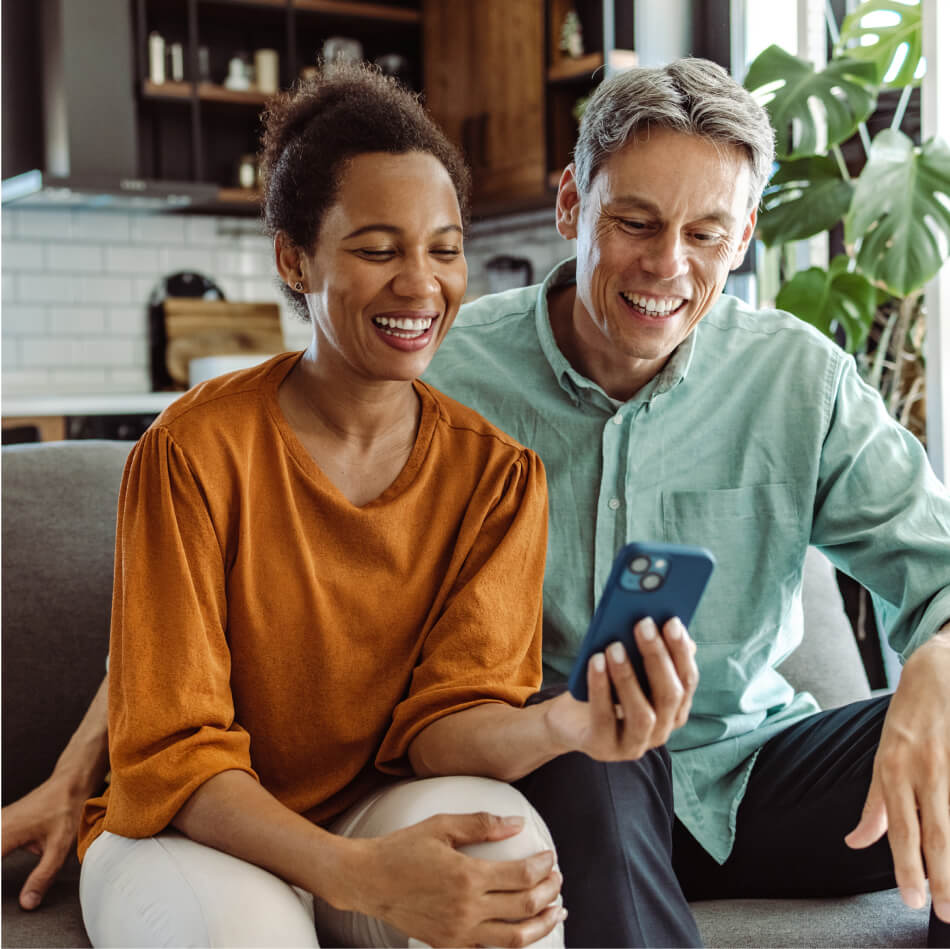 Empower your finances today
Unsecured Loans up to $50,000
Approved Fast | MyOzMoney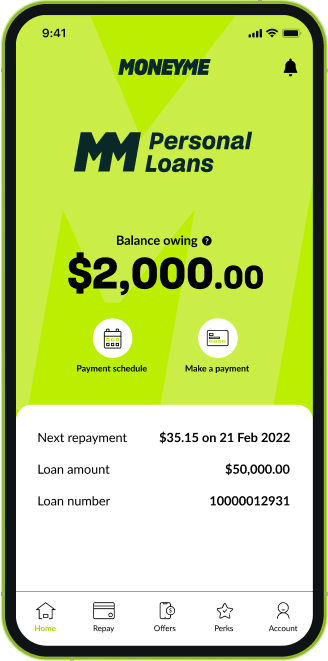 Borrowing made easier
MyOzMoney is a straightforward money lender offering unsecured loans online up to $50,000. Apply online, finish your application in under 5 minutes and receive an outcome fast. As an established and trusted loan provider in Australia, we are committed to delivering fast loan decisions using our tech-based loan management platform.
And, it's not just talk, either. We are very transparent and we encourage our customers to make informed decisions, so feel free to undertake a personal loans comparison to find the best fitting finance option for you. Once you're approved for your desired loan amount, we arrange same day cash transfers which, depending on your bank, could see your cash amount delivered in minutes.
MyOzMoney is a fair and inclusive finance provider. We offer quick cash loans and a line of credit for up to $15,000. We believe in making unsecured personal loans accessible and affordable for anyone who needs fast cash. Apply now for unsecured loans, like car loans and boat loans online for quick approvals and same day cash transfers.
Everything you need to make an informed decision about who we are and what we stand for is available online. Ensure you read and understand our product disclosure statement and feel free to contact us directly if there's anything you need to clarify. Our terms and conditions are fair because we conduct accurate risk-based assessments for all customers, taking into account credit scores as well as other financial data to help us remain responsible and accessible lenders.
What is a secured personal loan vs unsecured?
Loans come in two types: unsecured loans and secured loans. An unsecured loan is a cash loaned to an individual which is not offered based on the value of an asset the individual owns. A secured personal loan is a loan given in exchange for the right to possess or sell an asset the credit customer owns should they find themselves unable to repay the loan. Collateral often comes in the form of items like cars and property deeds (in the case of most home loans) and they can sometimes help to reduce higher interest rates. 
We offer customers a range of unsecured loans designed to help you with everyday spending and emergency payments with affordable fees and charges. Access products like our unsecured car loans to help you purchase a reliable second-hand or brand-new car faster and with less hassle than traditional car financing. 
The best way to decide whether unsecured loans or credit lines are affordable for you is by using a personal loan calculator. Personal loans calculators are available online and help you get a picture of your likely interest rate, repayment amount and approved loan amounts. Using repayment calculators will help you to breakdown the total cost of the loan and understand the difference between your principal loan amount and the total interest payable.
Short term loans will mean you pay less interest overall because the loan time is short but your repayment amount may also be proportionately higher – meaning you face larger out-of-pocket expenses throughout your loan term which will need to be budgeted carefully into your general living expenses. No type of unsecured loan is better than the other but the more information you have access to, the better informed your choice will be. 
A line of credit for on-the-go payments
If you think small loans are not the right credit product and you want something more flexible, you don't have to look any further. Some individuals will find a line of credit much more effective than unsecured loans, offering them a quick cash advance when they want it. We offer customers access to up to $15,000 with a revolving line of credit that works just like a credit card.
With MyOzMoney's line of credit, you have the freedom to choose how much you need to withdraw from a pre-approved limit and then arrange easy and flexible repayments. You can pay out your balance early with extra repayments or reschedule repayments when you need to. More importantly, you can access the fast cash loans you need from your pre-approved credit line any time you like. This means that you'll have the peace of mind knowing that you have fast access to money whenever the need arises.
This option may suit individuals seeking quick loans to help cover the cost of moving to a new house, paying unexpected expenses like urgent car repairs and veterinary bills, or planning and paying for a trip away. For more established events or purchases like planning your wedding and getting the cash you need to start on your renovations may be better served with an unsecured loan. This helps you establish your budget early and delivers your total amount to you in one lump sum to be disseminated as and when you need. You can manage how you repay your balance with tailored options that you can sync with your pay cycle.
Alternatively, you may have a range of smaller debts scattered across multiple providers and finance companies. Refinancing with a fixed rate debt consolidation loan can help you group all of your debt into one manageable low-interest personal loan. Free yourself from compounding debt or just tidy up your scattered finances with our help. 
Discover how MyOzMoney can help you get in front of your finances or closer to where you want your life to be with our range of unsecured loans available online. Apply now and experience the faster way to access funds!
Unsecured Loans
If you're looking for the best unsecured loans online, look no further: OzMoney has got you covered.
We offer same day loans between $2,100 and $50,000 at competitive fixed interest rates to approved applicants. 
Our bank loan unsecured application process doesn't require any documentation, and you won't need any assets, such as property or a vehicle, for security. All you need to be eligible is to be 18+ years of age and have a regular source of income and a decent credit rating. 
You can apply for OzMoney unsecured loans online in under five minutes and receive your approval in about the same. Depending on who you bank with, you could even have the funds in your account the same day. 
To take advantage of our unsecured lending and easy finance, simply hit 'Apply Now'. 
What can I use my unsecured loan for?
Unlike secured loans, which are tied to a specific purchase or purpose, a personal loan without collateral can be used for just about anything. Whether you're planning your dream wedding, ready to get stuck into some home or property renovations, want to jet off on a holiday, need to buy a car, are looking to consolidate your debts or just want a bit of extra cash, OzMoney personal unsecured loans can make your dreams a reality the very same day. 
What are the benefits of unsecured loans? 
There are many benefits to borrowing from unsecured private moneylenders – the best factors of which are their accessibility and flexibility. Unsecured loans are offered solely on the strength of your credit rating, savings, income and expenditure, and general finance habits. 
Unlike secured loans, this means you don't need any existing assets – such as a car or home – to use as collateral or security for your personal loan, making the application process for unsecured loans much simpler, as there is no legal verification and valuation of assets required.
How long does it take to get an unsecured loan?
It takes less than five minutes to apply loans with OzMoney. So if you want cash now, simply visit our website and hit 'Apply Now'. 
First, we'll ask you about how much money you'd like us to lend you, and over how long. Next, you'll need to tell us about your employment and income, daily expenditure, and any liabilities, savings, and assets.
As part of the assessment process for our no paperwork loans, we'll review your credit score using comprehensive credit reporting techniques, which take into account all your positive credit behaviours as well as the negative. 
Once you've completed the same day cash loan form, we'll ask you to sign in to your online bank platform. It's important to note that we don't receive access to your bank account – our system simply requests a 90-day transaction statement in PDF read-only format from your bank. After receiving it, we'll use it to confirm the information you provided around income, existing debt, and other expenses in your application.
And that's it! Our fast cash loans really are that fast. Within a matter of minutes, you'll know whether your loan is approved and receive online access to a copy of your pre-approved loan contract. 
Who should get an unsecured loan?
Unsecured loans are a great way to achieve your goals faster. They're also a good way to build your credit, if you're new to borrowing, or repair your credit, if you've taken a few hits. 
Provided you've got a stable income and can balance the financial requirements of your loan and other obligations, an unsecured loan could be a great tool for you. 
Do unsecured loans affect my credit score? 
Yes! And that's good news. As with any credit product, your unsecured loan will be recorded on your credit history. And thanks to changes in the way credit is reported, all of your timely repayments will now contribute positively to your credit score – which means it's easier to improve your credit score, and you're no longer just being judged on missed payments. 
How is the interest rate calculated for unsecured loans? 
OzMoney considers each request for our unsecured loans individually. We utilise the latest lending technology to ensure every assessment is equitable and transparent. This process also ensures you are offered the best unsecured loan interest rate for your current circumstances. 
When you apply for a low rate personal loan, we take into account any current liabilities such as any other existing debts such as other loans or a credit card, your daily expenses, and your income and employment history. This information, combined with your credit history, is how we determine how much you can borrow and at what interest rate. We want to make sure you don't experience financial duress by borrowing more than you can comfortably afford to pay back over your unsecured personal loan term.
Understanding your credit score and how it can impact your borrowing capacity is one of the most important parts of personal finance. In short, the better your credit score, the lower the interest rates and more money will be available to you when you apply for a line of credit – whether that be a credit card, home loan, student loan, boat loan, or another product.
Remember: even if the loan terms or credit product you're offered doesn't meet your expectations at first, you can be sure it's helping you to rebuild your credit profile over time and potentially qualify for higher loan limits and lower interest rates in your future applications.