Home
Log in

Personal loans

Hassle-free loans up to $50,000. Check your rate without impacting your credit score.

Learn more
Simple, flexible finance
Apply for a hassle-free personal loan with competitive rates and flexible repayment options.
Personal loans
Hassle-free loans up to $50,000. Check your rate without impacting your credit score.
Learn more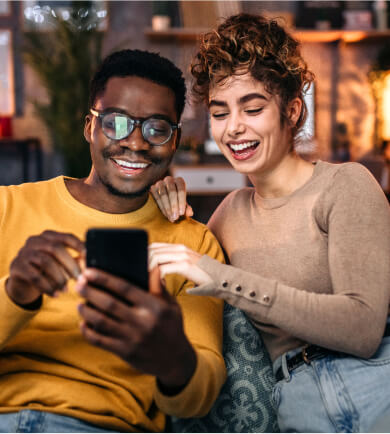 Why choose MyOzMoney?
We are all about making things easier for you.
Quick application
Applying online takes less than 5 minutes. No paperwork required.
Fast approval
We'll give you a fast outcome on your application.
Great rates
Competitive, personalised interest rates.
Uncomplicated loans
Apply online for personal loans of up to $50,000. We do everything online, making it faster and easier for you while keeping our costs low, so we can pass those savings back to you.
Low personalised rates
Competitive interest rates tailored to your financial situation.
No early repayment fees
Pay off your loan ahead of schedule without any extra charges.
Instant money transfers
Get quick access to your funds. Once approved, we'll transfer the money instantly.
Flexible terms
Choose a loan period and payment schedule that suits you.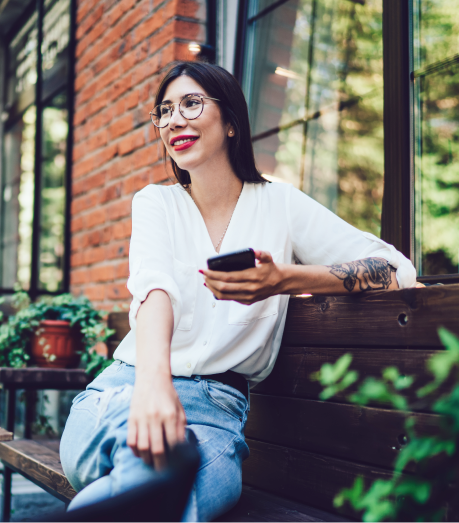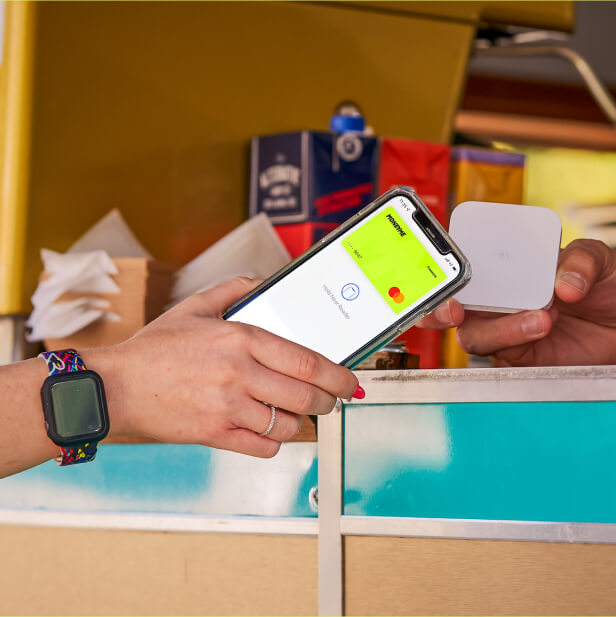 Freestyle Credit Card
By
A digital credit card with great rates and smart payment features. Money anytime, anywhere.
Smart ways to pay
Pay from your mobile wallet, shop online or transfer money using your digital card.
Interest-free terms
Enjoy the convenience of up to 55 days interest-free on purchases.
Use card straight away
Once approved, your digital card is ready to use instantly.
Cash back rewards
Earn up to 40% cash back when you shop online at over 2,000 stores.
How it works
Applying is easy
Follow these simple steps to apply for your personal loan.
1
Customise your loan
1
You have the power to choose the loan amount you want to borrow and the repayment schedule that best suits your needs.
2
Get your rate in minutes
2
It takes less than 5 minutes to get your rate, and it won't affect your credit score. Once you have your rate, it's your choice if you want to submit the application.
3
Fast access to funds
3
If your application is approved, we transfer the loan amount to your bank account straight away.
Empower your finances today
Loan Repayment Calculator
A Loan Repayment Calculator is an online tool that helps you estimate how much you can afford to borrow. It does this by showing you what your total repayments will be at different-sized loans, taking into account interest, fees, and other charges. The MyOzMoney Loan Repayment Calculator helps you choose and budget accordingly.
Take Control
MyOzMoney's loan repayment calculator is a practical tool that helps you take back control and choose a loan that's right for you. Whether you need a personal loan for a much-needed holiday, or a smaller loan for new household furniture, the loan repayment calculator will help you work out an ideal loan repayment plan, interest charges, and the total cost of your loan over a determined period of time.
Upfront calculations
Our loan repayment calculator is simple and easy to use. Just input your desired loan amount and repayment period. The repayment calculator will then tell you what your monthly instalments and total repayment will be for the loan, as well as the personal interest rate associated with that loan.
No Surprises
MyOzMoney is always upfront with you about all the fees, charges, and interest payments associated with your loan. This means there will never be any surprises, as you will always know exactly how much you need to pay. It's also one of the reasons we created a repayment calculator – so you can readily understand your various costs, and how much your loan repayments will be each month. This will help with effective financial planning, and allow you to stay in control of your own money at all times.
Fast Online Processing
MyOzMoney offers fast online processing at great rates. We understand that there are times in life where you might need that extra bit of money. We also know that you don't always have the time to wait around for cash.
Buying a gift for a loved one, performing home renovation, wanting car loans or needing money for a boat are all expenses that can be covered quickly using a flexible unsecured loan of up to $50,000.
Test whether a MyOzMoney short term loan is right for you now, with our easy loan repayment calculator. Using this free and handy online tool, you'll be able to see all of your loan costs and repayment obligations, before even submitting a loan application.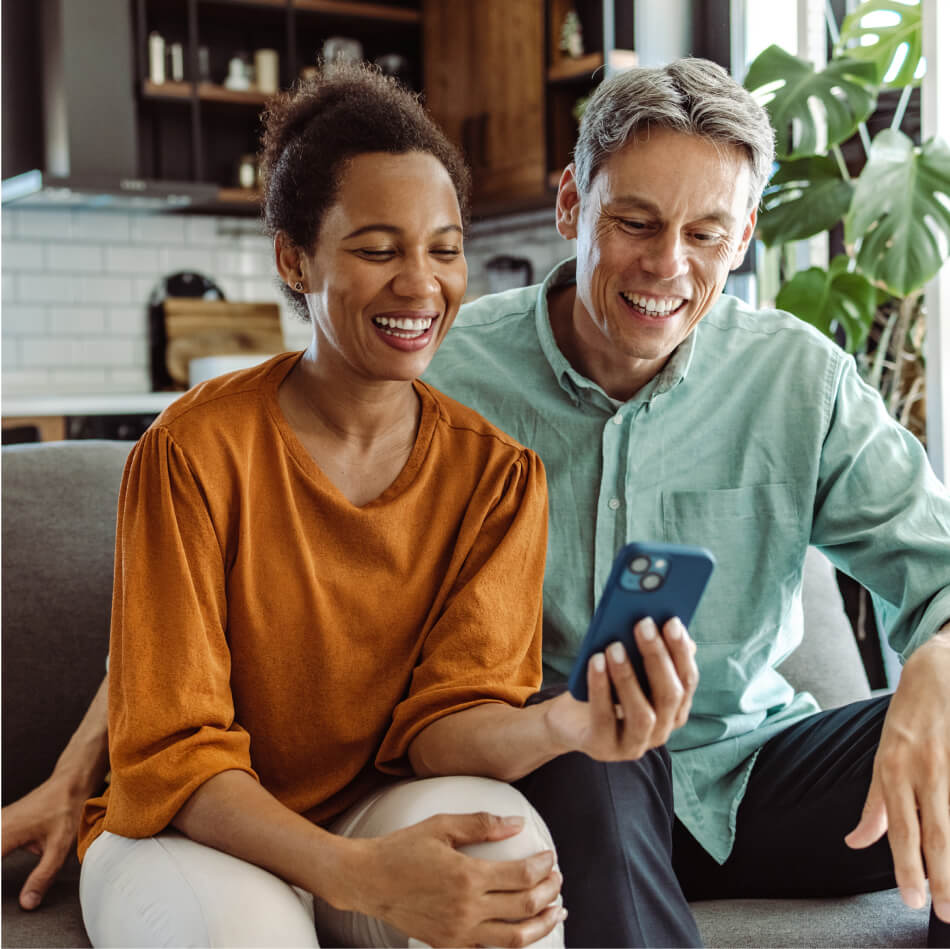 Empower your finances today
Loan Repayment Calculator up to $50,000
Approved Fast | MyOzMoney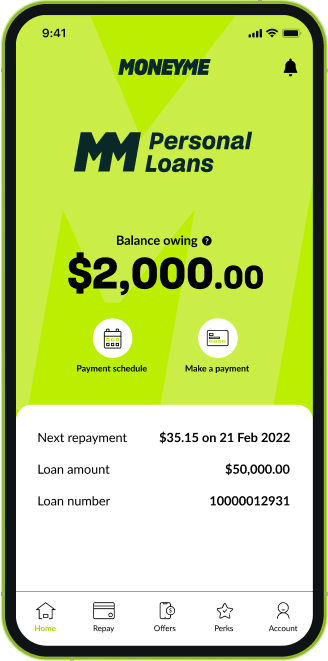 Know the right loan amount for you
If you are considering applying for a personal loan, doing a personal loan comparison or have a personal loan and wants to know how to pay it out early, then you need a loan repayment calculator. These personal loan calculators are online tools designed to demystify how unsecured loans work, help you understand what principal and interest are, and what terms like total interest payable and charged actually means with regards to their loan terms.
By using these calculators, you can clearly see which part of your monthly repayments comprises the principal amount (the actual loan amount) and the interest amount (the percentage of your total loan amount charged on top of your loan balance) and how to reduce your overall costs. 
A loan repayment calculator is easy to use, and you can play around the variables like the interest rate (if you're not sure what your final interest rate will be yet) and the loan term to gauge a variety of credit scenarios before choosing the best one that works for you. By reducing your loan term, for example, you will pay lower total interest, but the offset is a highly monthly repayment amount. A loan repayment calculator is exactly the type of tool people can use to decide which loan type is best – whether a short term loan is better than a longer-term loan – as well as what kind of interest payment they will save by choosing to pay off their loan sooner rather than later.
While some credit providers will charge customers an early termination fee for loan balances paid out before the loan term, MyOzMoney is different. We believe in responsible lending and fair terms and conditions. If you're able to pay out your loan amount early, well done! We're not going to sting you for additional fees.
How to calculate loan repayment
If you're new to the world of personal loans and finance, then don't worry. You may visit our FAQ page or you may reach out to us via phone or email so we can help you get answers to your queries. We'll help you understand what interest is, what interest you will need to pay, how we calculate it and what you can do to pay less overall.
Your loan repayment calculator is also a great tool for checking how your general living expenses will be affected by your new fast cash loan. If you are thinking about a debt consolidation loan – a loan for the total amount you currently owe across multiple credit providers – then you can check things like your monthly repayment amount versus the individual repayments that you are currently making across multiple bills and credit products.
Usually, customers will see that a single monthly repayment on their consolidation loan is a lot lower than the total value of all the payments they are making across multiple bills. The reason for this is usually because quick cash loans from MyOzMoney are offered as fixed rate personal loans where your interest rate remains the same for the total length of the loan term. If you are currently paying multiple debts, then you are most likely paying multiple interest rates too. 
To calculate a monthly repayment on a quick loan, the loan repayment calculator will take the total loan amount, the loan term and the interest rate. It will divide the total loan amount by the loan term, then divide it again by 12 (the number of months in a year). This will give you the principal repayment amount. The interest charged is then calculated per annum on the loan balance. 
Access cash in a matter of minutes
Using a loans calculator will also help you decide which type of credit product is most likely to be best suited to your needs. We offer our customers competitive rates across all of our loans online as well as our line of credit. Our line of credit option is available for up to $15,000 – and you can simply get it by applying online with an outcome in a matter of minutes! Like a credit card, you can choose to draw down any amount up to your total approved credit limit whenever you need a quick cash advance for everyday things.  Once you have repaid your balance, these funds become free again to use in the future.
Funds for bigger spending
A personal loan, however, doesn't work quite the same way as a line of credit. When you choose a renovation loan or a car loan, you are borrowing a total amount and agreeing to repay it over a certain period at a certain interest rate. You cannot draw down new funds that you have repaid from your personal loan and must apply again for a new credit product if you want additional funds for another purchase or other purpose.
This type of finance is particularly useful for fixed expenses like the purchase of a new asset like a boat or for setting a total budget for an event or a project like an extended holiday, a wedding or a new build. Using a loan repayment calculator, you will know ahead of time how much money you need and how much you are repaying over time before you apply for a loan.
A line of credit option is more suited to people looking for financial flexibility and the ability to quickly access cash to manage bills, for daily fixes or when they're suddenly faced with emergency expenses. Having a line of credit offers you absolute peace of mind. If you need to attend to urgent house or car repairs, then you know that you have a pre-approved credit balance available to draw from whenever you need it. You can choose to repay your line of credit gradually or quickly. Your repayments are in your hands. Reschedule a repayment when you need a little extra breathing room or completely repay your credit balance to free up funds for a new purchase or project. It's small loans, your way. 
Tech-driven finance
To qualify for any of our credit products, you need to be at least 18 years of age, currently employed and a permanent resident of Australia. We believe in fair and accessible finance for everybody which means that your application will undergo an accurate risk-based assessment before we offer you a loan. However, just because we carefully consider all of our applications doesn't mean it takes us longer to do it. As an online lender who relies on advanced technology, you get an outcome within minutes minus the lengthy paperwork and unnecessary phone calls. Depending on who you bank with, your funds may hit your bank account in as little as 60 seconds upon approval.
Discover your borrowing power and decide how your future credit products will work best for you using a loan repayment calculator. Whether you're looking for new credit products or looking for ways to refinance and tidy up your existing loans and credit cards, your loan repayment calculator will help you get in front and start making informed decisions about making your money work for you.