Showing results for
$5,000 Personal Loan
Low rate personal loans for everyday
Apply for a hassle-free personal loan with competitive rates and flexible repayment options.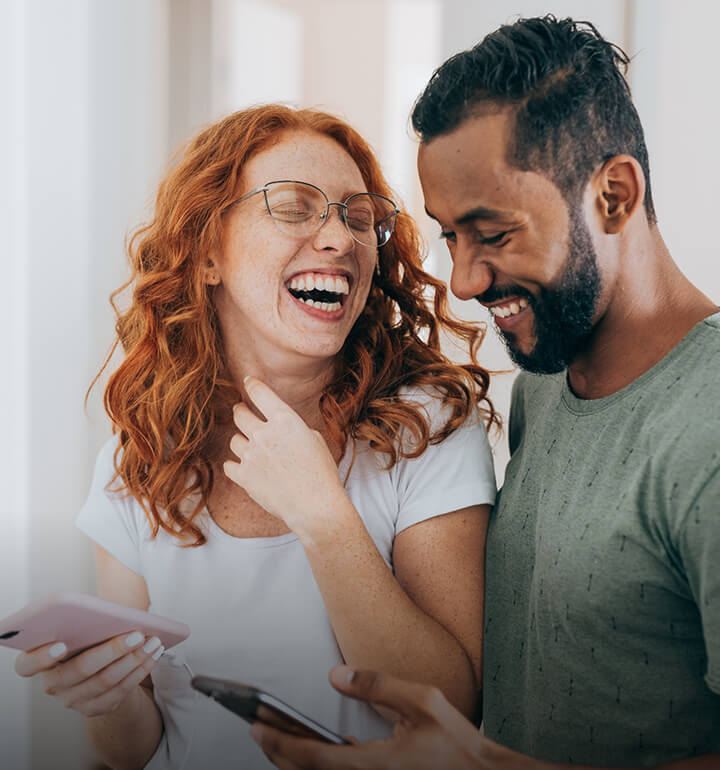 Why choose MyOzMoney?
We are all about making things easier for you.
Quick application
Applying online takes less than 5 minutes. No paperwork required.
Fast approval
We'll give you a fast outcome on your application.
Great rates
Competitive, personalised interest rates.
Uncomplicated loans
Apply online for personal loans of up to $50,000. We do everything online, making it faster and easier for you while keeping our costs low, so we can pass those savings back to you.
Low personalised rates
Competitive interest rates tailored to your financial situation.
No early repayment fees
Pay off your loan ahead of schedule without any extra charges.
Instant money transfers
Get quick access to your funds. Once approved, we'll transfer the money instantly.
Flexible terms
Choose a loan period and payment schedule that suits you.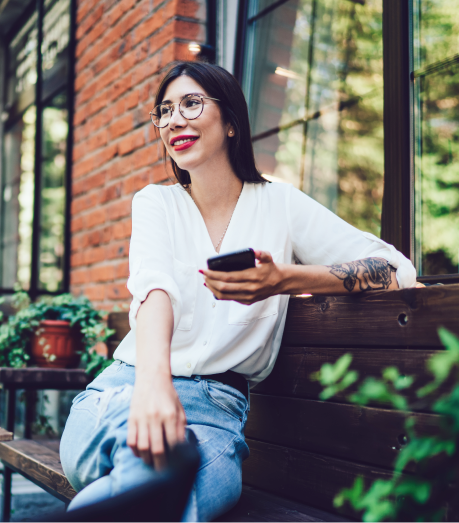 How it works
Applying is easy
Follow these simple steps to apply for your personal loan.
1
Customise your loan
1
You have the power to choose the loan amount you want to borrow and the repayment schedule that best suits your needs.
2
Get your rate in minutes
2
It takes less than 5 minutes to get your rate, and it won't affect your credit score. Once you have your rate, it's your choice if you want to submit the application.
3
Fast access to funds
3
If your application is approved, we transfer the loan amount to your bank account straight away.
What could you do with a personal loan?
A personal loan can be used for almost anything. From a new car (or used car) to a home renovation, to education fees, a holiday, medical bills or kick starting a business, the possibilities are endless.
Quick personal loans
MyOzMoney may have an answer for you if you're after a personal loan fast.  – Using our cutting edge fast online approval system - you could receive approval on your loan application in as little as 60 minutes, if successful. A quick personal loan from MyOzMoney takes just 5 minutes to apply for and if approved, money could be in your account within the hour.
A chance to jump at new opportunities
Need to book that holiday while the special's still on? Been drooling over that quad bike for months and just can't wait any longer? A quick personal loan could be your ticket to sun drenched days in the tropics, or a mud-splattered adrenalin high from the back of a roaring quad bike.
Loans for personal use can also help you take advantage when the price and timing is right. This means you won't have to miss out on special prices or early bird offers just because you don't have the cash. So, if you want to treat yourself to that luxury purchase you've been longing for when the price is right, we can help make it happen for you without any more delay.
Get approved fast with MyOzMoney
Our fast personal loans can be approved in as little as an hour, with money transferred instantly once approved, landing in your account straight away in some cases. By taking out a personal loan with MyOzMoney, you can get you the cash you need, right when you need it.
No fuss, no hassle, no worries
Sometimes you can be caught off guard with an unexpected expense, or a one-time-only offer. A fast personal cash loan can take care of that on the spot.
Quick personal loans with MyOzMoney can help in these situations when you can't pass up the moment, and need cash fast, easily, and without any hassles.
Click on the Apply Now button to get the funds you need in next to no time.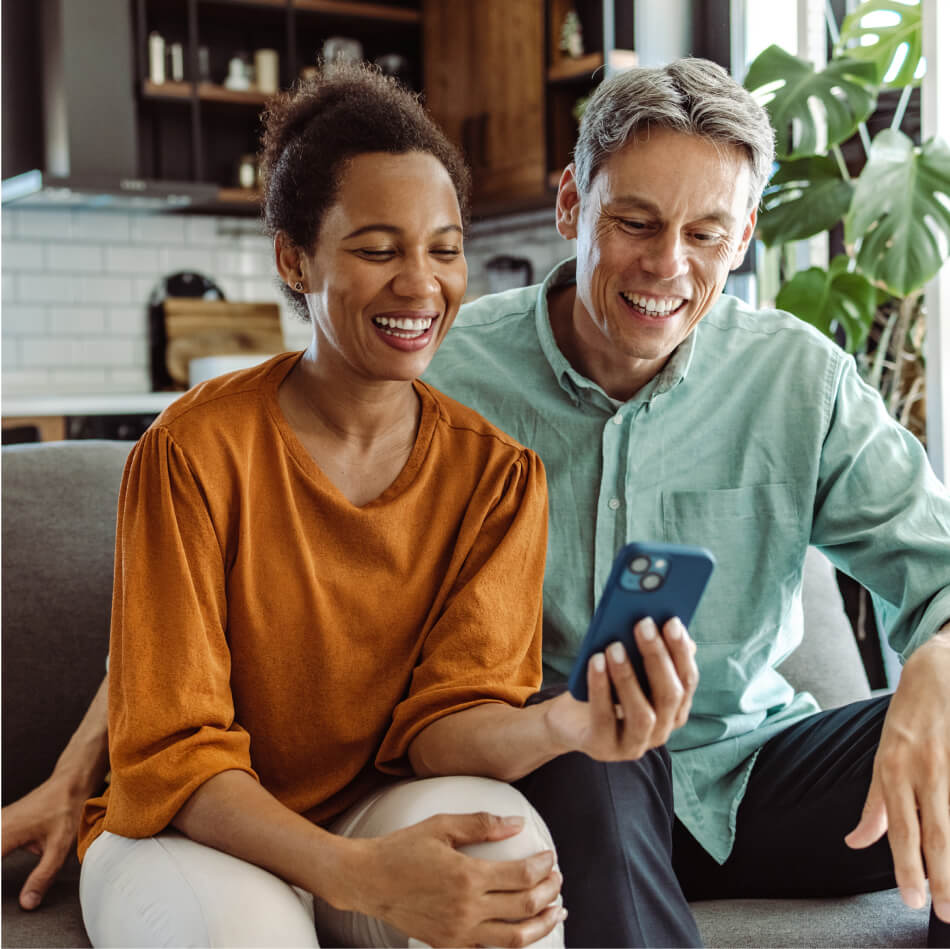 Personal Loans up to $50,000
Approved Fast | MyOzMoney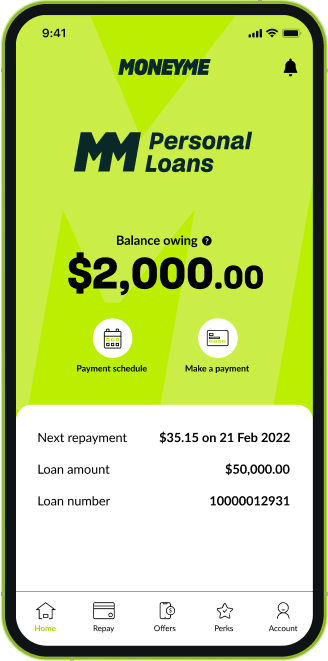 Easy, fast, and online
MyOzMoney uses advanced technology to offer you fast and simple personal loans up to $50,000, Apply online, get a fast personal loan application outcome, and, if approved, receive the funds in your bank account within minutes in most cases. The whole process is online, from your application to getting your extra cash – even your loan contract is signed off digitally. No paperwork, no long queues and no hassle.
What is a personal loan?
A personal loan is a type of loan where you borrow money at an interest rate and repay in regular instalments over a fixed duration. You can use it for a wide variety of reasons, such as paying for car repairs, home improvements or wedding expenses. Personal loans give you access to funds so you can purchase and pay for the things you need right now. MyOzMoney offers variable rate personal loans that are easy to apply for and manage.
How to get a personal loan
The conventional lending process usually equates to lengthy forms, several days of waiting and potentially multiple phone calls or branch visits. Here at MyOzMoney, we focus on delivering fast and simple services. To be eligible to apply for loans with us, you must be a citizen or a permanent resident of Australia, at least 18 years old and currently employed. If you meet all three requirements, then you're all set to apply.
Our advanced data technology allows you to experience a seamless and entirely online loan application process. Just fill out the application form with your personal details, requested loan amount and repayment period. You can get a quick loan outcome with the money transferred to your bank straight away if approved. It's 100% digital and simple!
To fast track the outcome of your application for cash loans we also ask for secure access to your 90-day bank statement history using a safe portal with bank-grade security as your bank. The documents come in a PDF format only, so rest assured that we cannot access your banking login details in any way.
 As an online lender with an Australian Credit License, we're all about fair and responsible lending. We make a thorough assessment to offer loan terms that we believe you can comfortably repay. Apart from your credit score, we also look into various factors such as your credit history, income, financial commitments and living expenses. This way, you get a personal loan rate that is tailored to you.
Comprehensive Credit Reporting (CCR) has positively changed the way money lenders assess your credit behaviour. Your credit report does not only show your existing debt and negative credit events such as late repayments or defaults, it also shows your positive credit behaviour such as good repayment history. Comprehensive Credit Reporting allows us to make fairer loan decisions when you apply for a loan with us.
Know your ideal rate
You may be considering taking out a personal loan, but not quite sure how much and how it will affect your current financial commitments. By using a personal loan calculator, you get an indication of how much a personal loan could cost you each month in repayments so you can figure out if it aligns with your budget before you apply.
Our loan calculator is online and super easy to use and allows you to check what your repayments could look like for different loan terms before applying for a personal loan. How to use it: just select your preferred loan amount and the duration of your repayments and you'll get an example of how your repayments could look like, right then and there!
If you go ahead and apply, and get approved for a loan, we'll help you keep up with repayments. We send you reminders before your repayments are due so you can make sure you have money in your direct debit account. That way you can ensure you never miss a payment and avoid late fees. One less thing to worry about.
Increase your personal loan amount
If you currently have a loan with us, you cannot increase the loan amount or redraw from your existing loan. However, you do have the option to apply for a new loan, and we will factor in your existing loan while we will consider your application. Additionally, you can utilize a personal loan to consolidate your debts and potentially access additional funds during this process. We do not impose any early exit fees if you decide to repay your existing loan ahead of schedule.
Structured repayment plan
Our personal loans have variable interest rates and are paid over a fixed period of time. The structured and predictable repayment plan of a personal loan can be easier to budget for than other financing options, helping you make repayments on time without hurting your savings or negatively impacting your discretionary spending.  Personal loans can be structured to fit comfortably within your budget while still allowing you to meet your financial objectives and maintain your savings.
Manage your education fees with a personal loan
Have you started thinking about college? You may have been offered a slot at your prospective university and seeking various forms of financial aids to fulfil your college dreams, and taking out personal loans might be on your list. Aside from the course fee itself, a personal loan for education can also provide fast and easy payment options for your student accommodation, textbooks, and other essential learning tools. It is also suitable if you're considering taking the next step in your education, such as enrolling for a master's degree or simply wanting to take short online courses to enhance the current skillset you have.
Unsecured personal loans for your car
Or you may have been eyeing a car for some time, and it's suddenly available at a cheaper rate for a limited amount of time. Getting your own car or your dream car may seem like a farfetched dream with your current cash flow, but with a unsecured  personal loans from MyOzMoney, you can finally turn your dream vehicle purchase into a reality. It is convenient, and the rates are tailored to you.
Extra cash for travels
Paying for your travel fees upfront and in full amount is now made easier with MyOzMoney's personal loans. Now, you can book your next flight and take advantage of any airline sales even if you don't currently have the cash or frequent flyer miles. The entire process is online, and there's no need to wait for your savings or your next paycheck to secure the holiday destination you deserve. It's fast and simple.
How long do personal loans take to come through?
We remain true to our value of delivering really fast loan outcomes.  You could receive an outcome for your application in as little as 60 minutes, with most loan applications receiving an outcome within a day.
Once your application for fast loans or small loans has been approved, your money is transferred directly to your bank account. Depending on which bank you are with, transfer times may vary. For most banks the money will be available in your bank account straight away.
Our personal loans are fair, transparent, and designed to match today's busy and on-the-go lifestyles. Taking control of your finances and acquiring fast cash for urgent needs may come across as challenging, but with MyOzMoney, it's simple and straightforward.
Personal Loans
Personal loans allow you to make a big purchase, cover unexpected expenses like car repairs and medical bills, or even use them for debt consolidation in which you pay off expensive credit card debts or simplify multiple debts into one easy monthly repayment. When used judiciously, they can help you improve and manage your finances.
At MyOzMoney, even though our flexible personal loans don't require any security or collateral, they still come with favourable repayment terms and competitive interest rates. Additionally, we offer a fast application and approval process that is completely online; this means no time-consuming paperwork, phone interviews, and lengthy waiting periods that are common with traditional lenders like banks.
As a tech-savvy lending company, MyOzMoney is focused on efficiency and convenience.  For this reason, we have developed an online application that takes less than five minutes to complete. The approval process is also fast – we'll provide you with an outcome in as little as an hour - and if approved, we send the funds directly to your bank account. When we say fast cash and quick personal loans, we really mean it.
Because we do everything online, we don't have the expensive overheads related to running physical branches and can pass these savings back to you. at great rates.
What are personal loans used for?
Whether you need additional financing for your home remodelling, cover unexpected expenses like medical bills and car repairs, or need funds for your credit card debt consolidation or discretionary expenses like vacations, MyOzMoney's unsecured loans can be used for almost anything. You can get a personal loan for a variety of reasons, from a travel loan to a student loan, or a medical loan.
Can I get a personal loan with bad credit score?
Wondering if MyOzMoney offers low credit score personal loans? Your credit score is an important factor we take into consideration during the approval process. Nevertheless, we look at your entire circumstances, including your current income, living expenses, and debt obligations so we can come up with a fair loan decision.
How is the loan amount calculated?
When you apply for personal loans using our easy online application form, you need to fill it out with your personal details and the amount of money you want to borrow. It typically takes less than an hour for us to review your application and make a loan decision. Once approved, we'll immediately send the funds to your nominated bank account.
The amount you get approved for depends on a variety of factors, including your credit score.
Your credit score provides lenders with an indication to how likely you are to repay a loan or credit card on time. A good credit score typically increases your chances of approval and can give you access to higher loan amounts, so it's important to be aware of behaviours that can hurt your score. One thing that can have a negative impact on your score is making too many credit enquiries (e.g., applications for loans or credit cards) in a short amount of time.
The good news is, with MyOzMoney, you can check your loan amount, interest rate and repayments without affecting your score. We will run a 'soft check' on your credit file, which won't leave a mark on your credit file. This allows us to provide a loan offer before you submit your application. If you decide to go ahead with your application and accept the offer, we run what is called a 'hard credit check' and make a more thorough assessment to provide you with a final outcome.  
Aside from your credit score, we also consider your living expenses, debt obligations, and current income.
If you don't meet our criteria for the requested loan amount, we may offer you a lower amount that we believe is more suitable for your financial circumstances.
 As an advocate of responsible lending and borrowing, MyOzMoney always aim to only offer credit products that our customers can comfortably repay. 
What happens if I am late on my repayments?
If you miss a repayment, you may be charged a late payment fee and a direct debit dishonour fee. Late payments can also negatively impact your credit score. If you anticipate difficulties in making your upcoming repayment(s), reach out to our team as soon as possible, and we can find a solution together. Additionally, MyOzMoney allows you to change the date of your direct debit schedule at least one business day prior to your due date.
If you're struggling with your repayments due to unforeseen circumstances such as job loss or sickness, we encourage you to contact our friendly team, so we can work together to come up with a plan to get you back on track. We have options available to assist you, including hardship arrangements.
How long does it take to get a personal loan?
As an innovative financial service company that uses smart technology, it only takes minutes to apply online, and once approved, we will transfer you the funds straight away. Simply put, the application and approval processes are fast and simple, you could apply and get money in your account in as little as one hour.
By contrast, banks and other traditional lending companies can take days to process and approve your loan request and send your funds to your bank account.
At MyOzMoney, our easy and quick application and approval process does not involve time-consuming paperwork and phone interviews. You only need to fill out the online application form with your personal details and give us your permission to securely access your bank's read-only snapshots of your transaction history with bank-level encryption.
How to apply for a personal loan?
Simply fill out our online application form, which takes three to five minutes to complete. We use safe and secure technology and adhere to Australia's data protection laws and privacy policies to ensure that your data is protected. We only access read-only snapshots of your bank transaction history in the past 90 days, and no one in our team will know any sensitive details about your bank account such as your username or password.
Our advanced technology means that we can process your loan application fast, usually within a few hours.
To learn more about our competitive rates and flexible loan options, visit MyOzMoney now and apply for a personal loan that suits your needs.