Home
Log in

Personal loans

Hassle-free loans up to $50,000. Check your rate without impacting your credit score.

Learn more
Simple, flexible finance
Apply for a hassle-free personal loan with competitive rates and flexible repayment options.
Personal loans
Hassle-free loans up to $50,000. Check your rate without impacting your credit score.
Learn more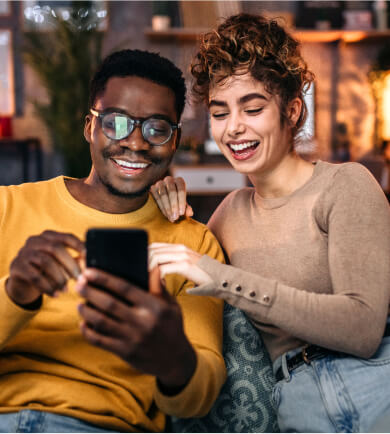 Why choose MyOzMoney?
We are all about making things easier for you.
Quick application
Applying online takes less than 5 minutes. No paperwork required.
Fast approval
We'll give you a fast outcome on your application.
Great rates
Competitive, personalised interest rates.
Uncomplicated loans
Apply online for personal loans of up to $50,000. We do everything online, making it faster and easier for you while keeping our costs low, so we can pass those savings back to you.
Low personalised rates
Competitive interest rates tailored to your financial situation.
No early repayment fees
Pay off your loan ahead of schedule without any extra charges.
Instant money transfers
Get quick access to your funds. Once approved, we'll transfer the money instantly.
Flexible terms
Choose a loan period and payment schedule that suits you.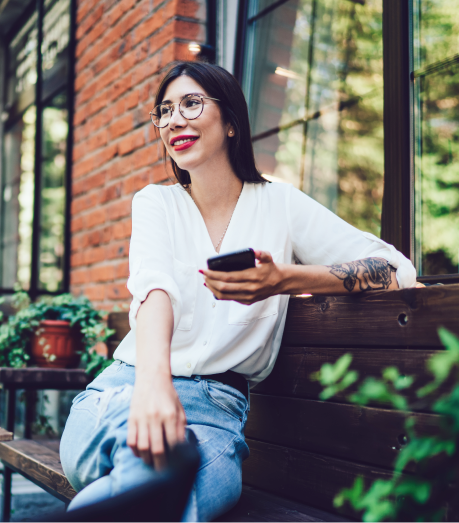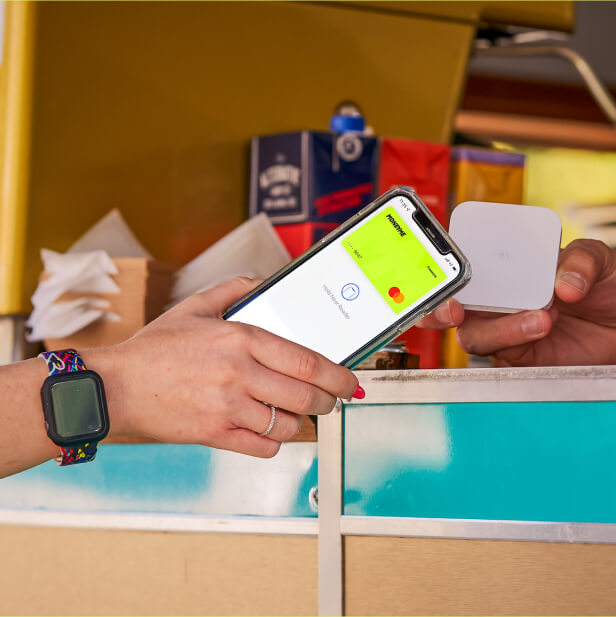 Freestyle Credit Card
By
A digital credit card with great rates and smart payment features. Money anytime, anywhere.
Smart ways to pay
Pay from your mobile wallet, shop online or transfer money using your digital card.
Interest-free terms
Enjoy the convenience of up to 55 days interest-free on purchases.
Use card straight away
Once approved, your digital card is ready to use instantly.
Cash back rewards
Earn up to 40% cash back when you shop online at over 2,000 stores.
How it works
Applying is easy
Follow these simple steps to apply for your personal loan.
1
Customise your loan
1
You have the power to choose the loan amount you want to borrow and the repayment schedule that best suits your needs.
2
Get your rate in minutes
2
It takes less than 5 minutes to get your rate, and it won't affect your credit score. Once you have your rate, it's your choice if you want to submit the application.
3
Fast access to funds
3
If your application is approved, we transfer the loan amount to your bank account straight away.
Empower your finances today
What are short term loans?
Short term loans are small, unsecured personal loans that are repaid in a relatively short timeframe. Many lenders offer short term loans completely online, after applicants provide some basic personal and financial information. Short term loans can come in handy when unexpected expenses arise, and cash is needed quickly and easily to help with the shortfall.
Short Term Loans
MyOzMoney makes it easy for you to get access to short term loans. We offer an innovative, 100% online application, with fast approval and same day funds transfers. We work hard to make sure the application process is quick, safe, and fully secure.
By applying directly online with MyOzMoney, you can borrow up to $50,000 without any complex or time-consuming paperwork, or going to a bank.
Easy, fast and secure application
Our proprietary and fast application process means fast cash is never more than a few clicks away.
To get started, simply submit your personal details, a summary of your income and expenses, and provide access to your most recent bank statements. No messy paperwork or tedious phone calls are required. We use the latest technology and innovation from Proviso bankstatements.com.au to electronically access your most recent bank statements. This way, we can confirm that your income can comfortably support short term finance and loan repayments so you're never in a tough spot.
Helpful Loans
We understand that from time to time, you may need money fast to tackle unexpected expenses. A short term loan may be exactly what you need when you want to borrow money to overcome this. Our short term loans have helped customers manage many difficult everyday situations, such as:
Repairs for storm damage to the home
Unexpected car repairs or expenses

 

for a boat
Surprise purchases or emergencies while on holiday
Call us or start the application now if you are in need of a short term loan approved fast.
Loans Repayments
MyOzMoney understands the importance of transparency. That's why your loan repayment information is clear and easy to understand, so you always know exactly how much and when you need to pay. You can also use our loan calculator to determine the total cost of your loan before you apply, so there are no surprises.
Once your loan is approved, we will also make sure you understand all the fees, charges, and interest repayments associated with your loan. We believe that's how all loans should be.
Our repayment schedule is flexible and tailored to suit to your needs. Generally, a short repayment period is one month suitable for a small cash loan, however for larger amounts it can be longer.
Responsible lender
As a responsible lender, MyOzMoney is required to carry out the necessary due diligence to verify that your current financial situation can support a short term loan and interest repayments.
We are committed to ensuring that you can comfortably repay your loan, particularly as short term loan obligations are typically repaid within a few weeks. However, if you foresee any difficulties in making the scheduled repayments, just let us know in advance and we can discuss your situation personally. We will always be here for you.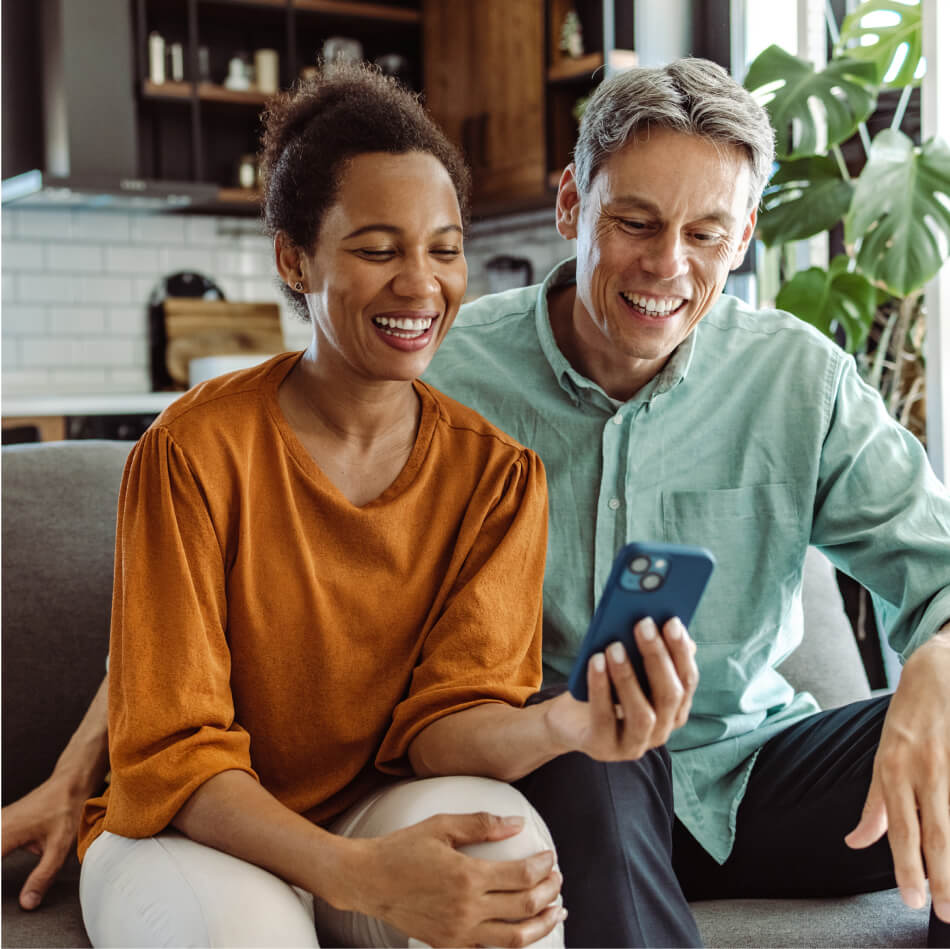 Empower your finances today
Short Term Loans up to $50,000
Approved Fast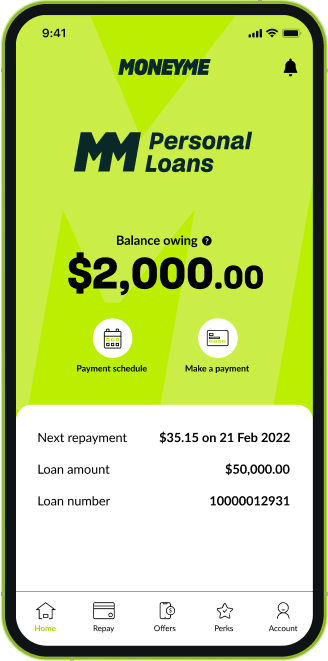 Transforming how credit works
Experience lightning-fast short term loans up to $50,000. Using your desktop, mobile or tablet, you can apply for a short term loan and get an outcome within minutes. We're all about innovation and technology, and we use it to build an advanced lending process that will address the need of today's market for fast and convenient credit.
As part of the younger generation of consumers, we see the everyday need for quick finance to match every individual's fast-paced lifestyle. And every day, the demand for it becomes more and more evident. That is why we are giving our customers the type of credit solutions they want, whenever and wherever they want it. Apply online, get results fast and depending on who you bank with, your short term loan hits your bank account in a matter of minutes. Fast cash, all within everyone's reach.
Here at MyOzMoney, you experience finance in the digital world at it's finest. Everything happens online – from your application for short term loans up to getting your funds. Even your contract for small loans is signed off digitally!
Manage your finance easier
Getting a short term loan is one of the best options for managing bills and other upfront payments when your current savings or paycheck is not available at the moment. Short term loans also come in handy when you're faced with unexpected expenses, like emergency home fixes, car repairs or hospital bills. Through easy online application and fast approval times, you get the money you need and pay for your bills without the hassle of delays. And because you are repaying for only about a year or much shorter duration, your short term loans has significantly lower interest payments compared to long term loans.
Use a loan calculator
Applying for short term loans is easy when you know exactly the amount of money you wish to borrow. But before you head out and look for your prospective lender, you may want to use a personal loan calculator first. Just select your desired loan amount and for how long, and it will give you a good preview of how your repayments would look like. This includes an estimation of your establishment fees and interest rates.
The online loan calculator is a particularly useful tool that answers any concerns you may have regarding your finances, most especially when it comes to budgeting and affordability. Take note that the on-the-spot calculations that may appear are still subject to further assessment, but still important to help you realise the impact of the repayments on your everyday spending.
How to get a short term loan
Applying for personal loans is easy and straightforward. You just have to meet our minimum requirements to be eligible to apply. To qualify for our short term loans, you must be a citizen or a permanent resident of Australia, currently employed and at least 18 years old.
Visit our website to start your loan application process. You may choose between a line of credit up to $15,000 or a personal loan up to $50,000. Whatever credit product you select, we make sure that the loan terms are flexible and tailored to you. Our fast loan application just takes 3 to 5 minutes to complete. Just fill out the online application form with your personal, employment and spending details. It's that simple.
We live up to the modern-day standards of lending. As an online lender with an Australian Credit License, we make sure that the outcomes we provide are fast, fair and transparent. Apart from your personal details, we also take into consideration your individual circumstances to determine your rate. This includes your credit history, income, existing financial commitments and everyday living expenses.
We also ask for your online bank details to speed up your application for short term loans. Through a trusted and secure portal, we obtain your online bank statements as "read-only" documents of your transactions for the last 90 days. The entire process is completely secure and all made possible by a bank-level encryption to ensure that all your information is safe.
These snapshots, along with some personal and employment details and a credit report, are all we need to come up with a decision for your loan.
Unlike the conventional credit report, the new comprehensive report allows money lenders like us to see both sides of your credit behaviour. The comprehensive credit report not only shows your past deferrals, credit enquiries and existing debts, but also your positive efforts and initiatives to improve your credit score. Since more information are available on your credit statement, you may use this to your advantage and make your repayments on time to let your prospective lender see your good credit behaviour for the last 24 months.
Get customised credit
Our costs may vary depending on the type of credit product you are looking for. When you apply for a loan with us, you are empowered to choose the type of loan you want and the repayment terms that suit you. We even align your fortnightly or monthly repayment schedule with your current pay cycle, so you don't have to worry about late fees and charges. A great way to repay your loan while still maintaining positive cash flow and staying on top of your other financial commitments.
Fast cash solution for big and small items
If you are looking to get access to quick cash loans for small items or grand purchases, we're here for you. Our short term loans are designed to help you get the money you need to pay for everyday things, no matter how big or small they are.
Whether you are planning to move into a much bigger apartment in Sydney or thinking of buying a new car or a boat, we offer unsecured personal loans to help you cover for it. Our short term loans are also the best credit solutions if you're wanting to have that extra cash for your upcoming wedding. Get them with fixed monthly interests and pay them over your preferred repayment duration, so you'll have one less thing to worry about.
We also offer small quick loans with monthly repayments to help you pay for the things you love, like a new bike or a gadget upgrade. Or when you feel like it's time for another travel experience, you can use our express loans to help you buy your roundtrip tickets. With just a few taps and clicks, you get access to quick cash to secure your travel date and accommodation and buy your travel essentials.
Talk to us
For questions about our loan offers and more information about our credit products, feel free to send us a message via hello@myozmoneym.com.au. Alternatively, you may call us directly on 1300 555 911.
For fast easy cash loans and short term loans, choose MyOzMoney. We quickly and accurately make risk-based loan decisions through our proprietary lending platform, so you get fair and accurate outcomes in no time. Get the fast credit you need, whenever you need it using your mobile phone. Fast credit all in the palm of your hands, literally.
What are the benefits of short term loans?
One benefit of getting a short term loan from MyOzMoney is that the loan application is quick and straightforward, and the approval process is very fast too. In many cases, the money can be in your bank account on the same day you apply for it. If you are only borrowing money for a short period, there is less time to incur interest; and with many short term loans, such as with a MyOzMoney personal loan, you won't be required to provide security. Same day short term loans can also offer more flexibility around repayments and what you spend the money on. For example, at MyOzMoney, if you find you want to pay your loan back in an even shorter time than what you borrowed it for, you won't be required to pay early exit fees. If you find yourself with unexpected bills or expenses and need cash now, an instant short term loan could be a convenient way to cover the shortfall.   
On what factors does the loan amount depend? 
Factors that a lender may consider when assessing how much money they will lend you can include things such as your credit history, your employment status, your income, your living expenses, and any outstanding debts you may have. If you are applying for an unsecured loan, where you are not required to provide an asset as security, the lender may also look at what you are borrowing the funds for. It is important to calculate what you think your borrowing capacity is before applying for a loan as you don't want to get in more debt than you think you'll be able to comfortably repay. Doing this will also increase the likelihood of your loan being approved. To help you work out your borrowing capacity, several online lenders, such as MyOzMoney, provide free online loan repayment calculators that can help you estimate what your short term loan repayments will be based on how much money you want to borrow and for what period. As well as looking at your repayments, you'll also need to look closely at the terms and conditions and factor in any other fees and charges associated with the loan. MyOzMoney is transparent with their fees and charges so you won't get any surprises later. 
Do short term loans affect my credit rating?
As with longer-term personal loans, short term personal loans can impact your credit rating. When you make a credit application, it will be included on your credit file, and if you make a lot of applications over a short period, it may cause short term money lenders in Australia to view you as a risky borrowing prospect and therefore be less inclined to approve your loan. This can have a detrimental effect on your credit score. On the other hand, if you make all your repayments on time and demonstrate good financial behaviour, your credit score can improve over time.     
Can I get a short term loan with a bad credit score? 
If you are applying for a short term loan with MyOzMoney and you have a bad credit score, we can't guarantee 100% approval. Your credit score is one of the most important factors we consider when we assess your loan; but we will also look at your income, debt obligations, and living expenses to come up with a fair loan decision based on your financial circumstances. If you do find you have a bad credit score, there are things you can do to try to improve it over time such as making sure you pay your rent or mortgage and utility bills on time, ensuring you pay your credit card by the due date each month, and lowering your credit limit. 
Are there any extra charges for late repayments on short term loans? 
Whether you apply for a short term loan or a longer-term loan with MyOzMoney, we do charge late fees. To help prevent this, you can set up automatic debits for your repayments, and we will also send payment reminders. If your direct debit is dishonoured or your repayment is not met, we will charge a dishonour fee each time this occurs, and each time your account is not up to date by the end of the last day of the month, we will charge an overdue account fee. We are completely transparent about our pricing, so you can view all our rates on the costs page of our website before applying for your loan. 
When should you take a short term loan? 
Short term loans can be handy if you need money fast and you know you'll be able to pay the money back relatively quickly. They can be useful if you have unexpected bills or expenses such as car repairs, medical expenses, or a broken household appliance and you need fast cash to cover the shortfall. Quick short term loans from MyOzMoney are unsecured loans, so you won't need to provide any collateral, and with a fixed rate of interest, you'll know exactly what your repayments will be for each payment period upfront.