Home
Log in

Personal loans

Hassle-free loans up to $50,000. Check your rate without impacting your credit score.

Learn more
Simple, flexible finance
Apply for a hassle-free personal loan with competitive rates and flexible repayment options.
Personal loans
Hassle-free loans up to $50,000. Check your rate without impacting your credit score.
Learn more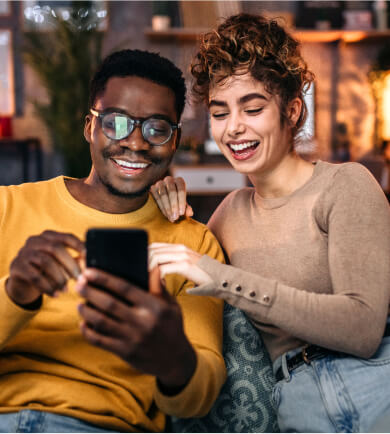 Why choose MyOzMoney?
We are all about making things easier for you.
Quick application
Applying online takes less than 5 minutes. No paperwork required.
Fast approval
We'll give you a fast outcome on your application.
Great rates
Competitive, personalised interest rates.
Uncomplicated loans
Apply online for personal loans of up to $50,000. We do everything online, making it faster and easier for you while keeping our costs low, so we can pass those savings back to you.
Low personalised rates
Competitive interest rates tailored to your financial situation.
No early repayment fees
Pay off your loan ahead of schedule without any extra charges.
Instant money transfers
Get quick access to your funds. Once approved, we'll transfer the money instantly.
Flexible terms
Choose a loan period and payment schedule that suits you.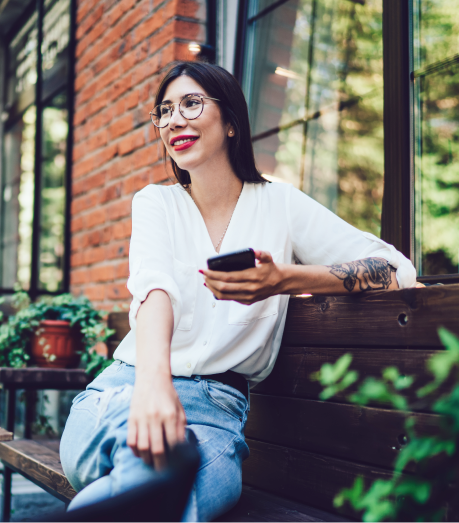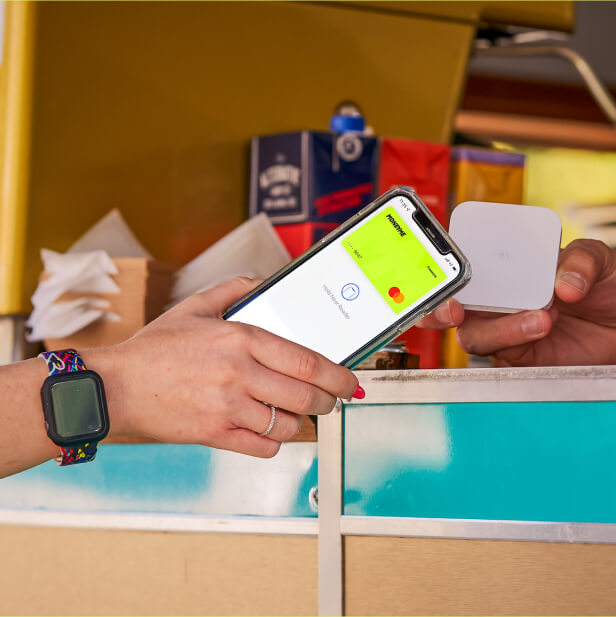 Freestyle Credit Card
By
A digital credit card with great rates and smart payment features. Money anytime, anywhere.
Smart ways to pay
Pay from your mobile wallet, shop online or transfer money using your digital card.
Interest-free terms
Enjoy the convenience of up to 55 days interest-free on purchases.
Use card straight away
Once approved, your digital card is ready to use instantly.
Cash back rewards
Earn up to 40% cash back when you shop online at over 2,000 stores.
How it works
Applying is easy
Follow these simple steps to apply for your personal loan.
1
Customise your loan
1
You have the power to choose the loan amount you want to borrow and the repayment schedule that best suits your needs.
2
Get your rate in minutes
2
It takes less than 5 minutes to get your rate, and it won't affect your credit score. Once you have your rate, it's your choice if you want to submit the application.
3
Fast access to funds
3
If your application is approved, we transfer the loan amount to your bank account straight away.
Empower your finances today
What are cash loans?
Cash loans are small unsecured personal loans up to $50,000. They are typically repaid in a short period of time and can be helpful in meeting an unexpected cash shortfall. Cash loans can be processed online through a streamlined and automated credit assessment process, making them fast, easy, and super convenient.
Get cash loans fast with MyOzMoney
Cash loans from MyOzMoney are fast and hassle-free. Our application process is simple and 100% online so you can apply, get approved, and receive your cash as soon as you need it. It couldn't be easier or more convenient!
With so many demands on your time, the last thing you need is a long, complicated loan application process that takes days or weeks. When you need a cash loan on the spot, MyOzMoney's hassle-free online approval process is a cut above the rest.
MyOzMoney uses an innovative and fast application process to cut down the review and approvals process, so you could be approved in as little as an hour and have the cash in your account straight away, depending on your financial institution.
Fast and easy cash loans to help with the unexpected
MyOzMoney cash loans are perfect for dealing with life's little unexpected costs. When cash is tight but there are bills to pay or opportunities that you just can't pass up, we can help.
With MyOzMoney's fast and easy loans, you can access between $5,000 to $50,000 to cover sudden expenses like car registration and insurance, or an emergency that can't be postponed.
With MyOzMoney you're always in good hands. Use our helpful loan calculator to determine your total loan costs and calculate repayments. That way you can be sure you will be able to repay your loan.
The times a MyOzMoney money loan can be helpful
There are many times when life comes at you fast. And when this happens, you sometimes need to act immediately. Thankfully, with MyOzMoney, help is only a click away for anything you might need:
Covering the bond or your moving costs when you need to move suddenly and unexpectedly.
Emergency storm repairs
Buying that dream vintage car when it comes on the market, or a road bike you've always wanted that goes on sale.
Flight sales that are too good to pass up for your next holiday.
Turn to MyOzMoney when you need to be approved for a fast, simple cash loan. We're a responsible lender, so we'll make sure you can support the loan and your repayments schedule.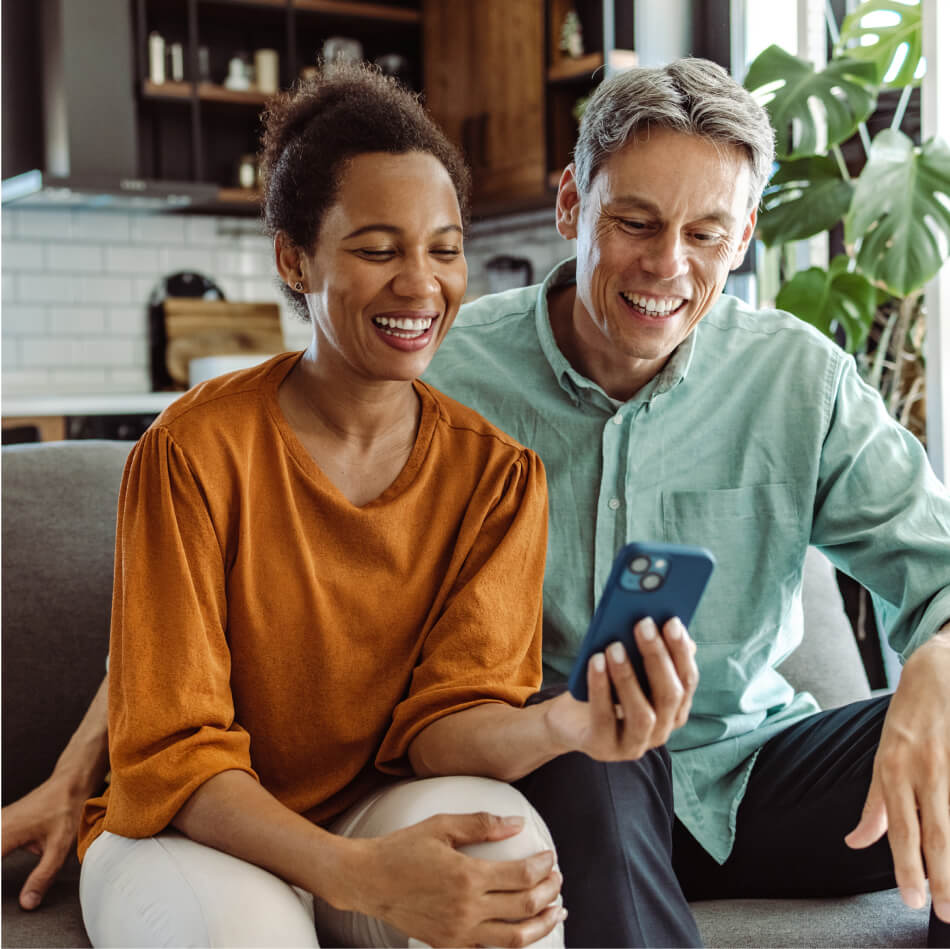 Empower your finances today
Cash Loans up to $50,000
Approved Fast | MyOzMoney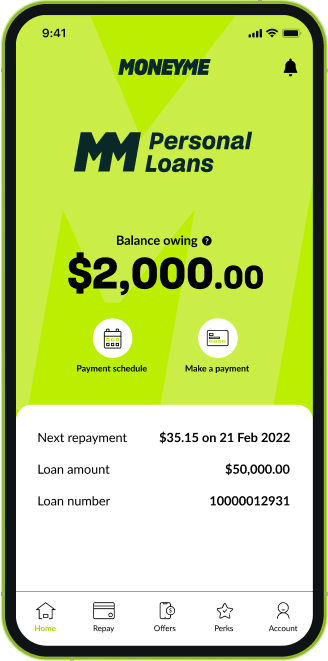 Quick and easy cash loans
Get access to quick cash loans from $5,000 to $50,000. With MyOzMoney's modern approach to lending, you can now experience a cash loan application process that is entirely online – no lengthy paperwork or days of waiting. Apply online, get approved in as little as 60 minutes, and depending on who you bank with, your extra cash can hit your bank account straight away! We've made everything straightforward and easy, because we get you and your growing needs for fast services and convenient solutions.
How to get a cash loan
Applying for cash loans with us is a breeze, and you can do it anytime and anywhere. To be eligible for our unsecured loans, you must be a legal resident of Australia, currently employed and above 18 years old.
Your journey to quick and easy personal loans starts when you apply through our website which you can easily access using your computer, mobile phone or tablet. Simply fill out the online application form with your personal details, tell us how much you need and your preferred repayment duration.
To stay true to our value of providing fair and transparent fees and charges, we also take into account the individual circumstances of our customers. Your credit score is an important factor we consider when reviewing your application, but we also look beyond it and consider a range of other factors such as your credit history, income, debt obligations and living expenses so you get a fair outcome.
We also ask for secure access to read-only bank statements in a PDF format which means MyOzMoney does not have the ability to access or change your bank information. It helps us process your application easily so we can provide you with fast decisions. The entire process is secure, and we use bank-level encryption to keep your data safe.
Through our smart data technology and machine learning algorithms, your cash loan application process and approval process become simple and seamless. You get a result in a matter of minutes, not days. This way, you can focus on the more important things in life.
Online loan calculator
A personal loan calculator is a useful online tool that can help you see what your repayments and establishment fees may look like once you decide to take out quick cash loans. This serves as an effective credit guide that may give you an idea on how to adjust your essential and non-essential expenditures to give way to your incoming repayments, helping you budget and decide if the loan is right for you.
Rates tailored to you
As an online lender with an Australian Credit License, we're all about transparency and responsible lending. When you apply for a loan with us, you can choose a loan and repayment term that suits you. You get a tailored rate and w align your repayments with your pay cycle, so you can easily manage your fortnightly or monthly fees.
For your on-the-go needs
Cash loans may come in the form of a line of credit, same day loans or short term loans but they are all specifically designed to cater to your everyday life needs, no matter how big or small they are.
Keeping up with your daily on-the-go lifestyle is now easier thanks to fast cash loans.  You can use a small loans to buy essentials, purchase a new fridge, or cover veterinary fees for your pets. You can even use your cash advance to go on your dream trip that may need you to have extra cash in hand. Your cash loan may also come in handy if you want to purchase a new laptop or update your kitchen furniture. MyOzMoney gives you the cash loan you need, so you can manage to pay for the things you love.
Extra funds for big life events
You might want to use your cash loans for big-ticket items like a new car purchase. Your dream car might be available at a cheaper price for a limited time only, and you wouldn't want to miss the opportunity to finally own it.
Your wedding day may be fast approaching, and you want to make sure you have secured your venue and booked your suppliers months ahead. You want it to be perfect, so you're looking to back up your wedding fund with some extra cash that you can pull out in case the situation calls for it.
Or maybe you are moving into a new home. Apart from the new rental or renovation fees, there are a lot of things to consider to turn this big move into a reality, such as cleaning, fumigating and removalist costs. On top of all these cash-outs, you might still need to settle the remaining rental fees on your old home.
This is where MyOzMoney's cash loans enter the scene. Through fast credit solutions, you could settle your payments in a matter of hours. If approved for our easy cash loans, you can pay for your car now, book your wedding venue now and move to your new home now.
Loans for emergency funds and continuous learning
Sometimes, life happens, and you need express cash to manage upfront emergency payments. In times of health concerns and urgent medical procedures, you may consider taking out small cash loans to access fast and easy cash solutions and pay for the medical expenses that are not covered by your health insurance.
If you're considering paying for your school fees upfront, we can also help. We offer quick cash solutions if you are looking to hone your existing skillset through online courses, have a professional growth or to finally switch to that university course you've been eyeing for a long time. Our loans can cover you for your school expenses like student accommodation, early education fees and college courses that might not be supported by government funding programs.
Get in touch with us
Who says getting access to cash loans requires you to wait on long queues and has to be time-consuming? Do it right – experience a faster, better way to receive extra funds with MyOzMoney. If you have any questions, we'd love to hear from you. Reach out to us via hello@myozmoney.com.au or directly call us anytime during business hours on 1300 854 271.
In just a few simple taps, you could get the money you need. Getting fast loans has never been this easy.
How do cash loans work?
Like other personal loans in Australia, online fast cash loans give the borrower access to a lump sum of money that will need to be paid back to the lender, with interest, over a specified period. As well as paying interest, there will also usually be other fees and charges associated with the cash personal loans such as establishment fees, annual or monthly fees, late payment fees, and more. You'll need to check with your lender to find out exactly what their costs are.
Once you've worked out how much money you'd like to borrow, you'll then need to check that the repayments on this loan amount will be affordable and work out the loan term that will work best for you. MyOzMoney has a free online loan repayment calculator that can help you work out your borrowing capacity. When you submit your loan application, your credit provider will also assess your loan to determine whether they are going to approve it or not and how much money they are willing to lend you, as well as the rate of interest they are prepared to offer.
How long does it take to get a cash loan?
How long it takes to get a cash loan will depend on the bank or lender you apply for your loan through. As an online money lenders, MyOzMoney uses smart technology that speeds up the online loan application process. At MyOzMoney, our quick cash loans applications are 100% online, and you should be able to complete them in three to five minutes. You can give us secure access to your bank statements using bank-grade encryption, allowing your loan to be assessed very quickly. As soon as your loan application has been approved, we will transfer the cash to your nominated bank account. Transfer times will vary between banks, but in most cases, you'll get access to the funds in your bank account straight away.
How do the repayments work for cash loans?
If you take out a personal loan with MyOzMoney, you'll be required to make regular repayments over the term of the loan. To make things easier for you, and less likely that you'll forget a payment, your repayments can be set up as direct debits from your nominated bank account. We will then automatically process the debits on the due date unless you have notified us otherwise. We'll also send you reminders of upcoming payments so you can ensure there is money in your nominated direct debit bank account. If you require your direct debit date to be changed, you'll need to let us know at least one business day prior. If you are struggling to meet your repayments on time, please speak to us as soon as possible so that we can understand your situation.
If you decide to pay back your loan ahead of schedule, at MyOzMoney, you won't be charged any early payment or exit fees.
Can I apply if I have a bad credit history?
MyOzMoney is a responsible lender, we don't want to provide you with a loan that is unsuitable or causes you financial stress. For that reason, we do carry out a credit check as part of our cash loans online assessment process. A credit check provides us with information that can help us make our decision. We can't guarantee your loan will be approved if you have a poor credit history, but we understand that this only tells us one side of your financial position, so as well as looking at your credit score and credit report, we will also take into consideration other factors such as your living expenses, debt obligations, and income. This will help give us a more complete picture so we can come to a fair and informed lending decision.
Are there any charges and fees for cash loans?
The fees and charges on fast cash loans will differ between lenders, so it is important to understand all the costs associated with your loan before going ahead. MyOzMoney has fair, simple, and transparent pricing, with all our fees and charges clearly set out on the rates page on our website.  We try to make it as easy as possible for you to meet your monthly repayments by setting up direct debits and sending you a reminder about upcoming payments. However, you may be charged a fee if your direct debit is dishonoured, or a loan repayment commitment isn't met. If you want to pay back your loan early, we don't charge early exit fees.