Showing results for
$5,000 Personal Loan
Low rate personal loans for everyday
Apply for a hassle-free personal loan with competitive rates and flexible repayment options.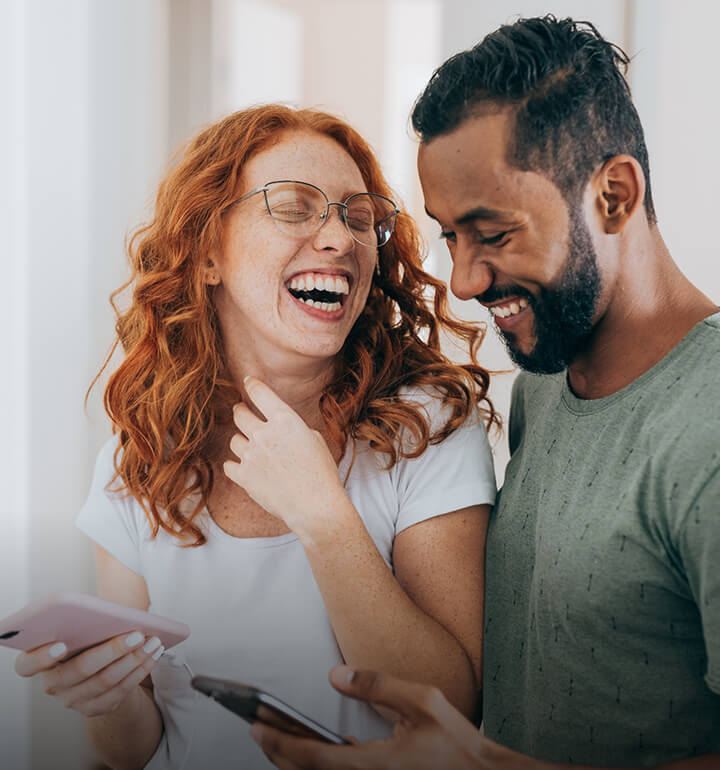 Why choose MyOzMoney?
We are all about making things easier for you.
Quick application
Applying online takes less than 5 minutes. No paperwork required.
Fast approval
We'll give you a fast outcome on your application.
Great rates
Competitive, personalised interest rates.
Uncomplicated loans
Apply online for personal loans of up to $50,000. We do everything online, making it faster and easier for you while keeping our costs low, so we can pass those savings back to you.
Low personalised rates
Competitive interest rates tailored to your financial situation.
No early repayment fees
Pay off your loan ahead of schedule without any extra charges.
Instant money transfers
Get quick access to your funds. Once approved, we'll transfer the money instantly.
Flexible terms
Choose a loan period and payment schedule that suits you.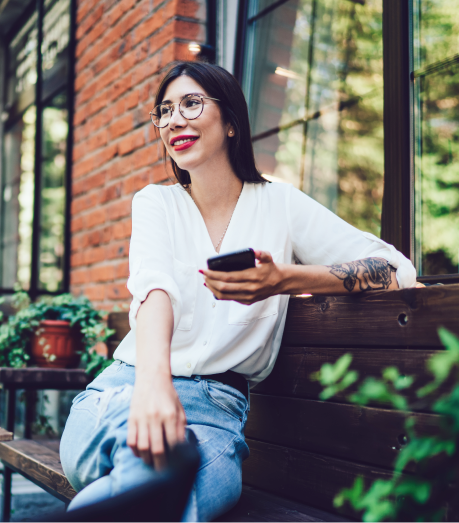 How it works
Applying is easy
Follow these simple steps to apply for your personal loan.
1
Customise your loan
1
You have the power to choose the loan amount you want to borrow and the repayment schedule that best suits your needs.
2
Get your rate in minutes
2
It takes less than 5 minutes to get your rate, and it won't affect your credit score. Once you have your rate, it's your choice if you want to submit the application.
3
Fast access to funds
3
If your application is approved, we transfer the loan amount to your bank account straight away.
Personal loan comparison Australia
If you are thinking about applying for a personal loan, it pays to make a personal loan comparison in Australia to ensure you are getting a good deal. From boat loans and travel loans to medical loans and graduate loans, there are many different reasons you might want to borrow some extra cash. With so many banks and money lenders offering other loans, how do you know which personal loan is best for you? Everyone's financial circumstances are unique, so there is no one size fits all when it comes to personal loans. By making a personal loan comparison in Australia, you can compare personal loan interest rates, fees and charges, terms and conditions, and other loan features to work out the most favourable and cost-effective loan for you.  
How to make a personal loan comparison in Australia
One way to make a personal loan comparison in Australia is to use a personal loan broker to help you. A broker should know about several loan products to suggest the one that they think is best suited to you. Be aware that not all money lenders are happy to lend through brokers, and personal loan brokers might only deal with a limited pool of lenders. Many personal loan comparison websites compare different personal loan products, but they'll also only cover a limited selection of loans, and the websites may also contain sponsored links. You'll also need to check what they base their comparisons on as not all comparison websites use the same criteria. If you want to compare a wider selection of options, you may need to do your own additional research.
How to find the best deal by personal loan comparison in Australia?
When comparing interest rates, you'll need to make sure you are comparing the same type of loan. For example, typically, fixed-rate personal loans will have higher interest rates than variable-rate personal loans. It is important to look at the comparison rates, not just the interest rates, as the comparison rates also factor in some of the fees associated with the loan. Not all comparison rates are calculated in the same way, though, so you'll need to look at how the comparison rate has been calculated before making any decisions.
When making a personal loan comparison in Australia, as well as the costs involved with the loan, such as the interest rates and any fees & charges, there are several other questions you'll need to consider. How much money do you need to borrow? How quickly do you need to be able to access the funds? What are the loan terms, and can you vary them if you need to? Are there restrictions on what the loan can be used for? Is there a redraw facility if you need one? Do you need to provide an asset as security for the loan? Are there early exit fees if you want to pay off your loan early? Does the lender provide good customer service?
Of course, you'll want your personal loan to be cost-effective, but other considerations such as how quickly the money can be in your account or how flexible the loan is perhaps equally important depending on the purpose of your loan. Before you make a personal loan comparison in Australia, it's worth considering what loan features are the most important for you. You can then factor those in when doing your comparison. For example, if you are taking out a personal loan for bond assistance, it might be essential to get your money quickly to secure your rental property. In this case, you'll need to choose a personal lender with a quick application process and a fast assessment.
Suppose you are looking for a low rate unsecured personal loan with a simple, straightforward and streamlined application process. In that case, MyOzMoney offers quick and easy personal loans from $2,100 to $50,000 without all the time-consuming paperwork. With our sophisticated credit assessment technology that can assess financial and social touchpoints in real-time, we can approve your loan very quickly. Once you've agreed to the loan and it has been finalised, we'll transfer the money to your bank account straight away. Transfer times will vary between banks, but in some cases, the funds can be in your bank account within an hour.
We are upfront about all the costs associated with our loans, too, so you'll know what to expect before you go ahead. Your repayments can be automatically deducted from your nominated bank account, and we don't charge early exit fees should you wish to pay off your loan early. Even though we are an online business, we have extended business hours, so you can easily get in touch via phone if you need to. You can call us on 1300 713 563 from 8 am until 9 pm (Sydney/Melbourne time) on weekdays and 9 am to 9 pm (Sydney/Melbourne time) over the weekend or send us a message online, and we'll get back to you.
With our fair and transparent loans, we want to make your life easier. For no-fuss finance, apply for a personal loan at MyOzMoney today.