Home
Log in

Personal loans

Hassle-free loans up to $50,000. Check your rate without impacting your credit score.

Learn more
Simple, flexible finance
Apply for a hassle-free personal loan with competitive rates and flexible repayment options.
Personal loans
Hassle-free loans up to $50,000. Check your rate without impacting your credit score.
Learn more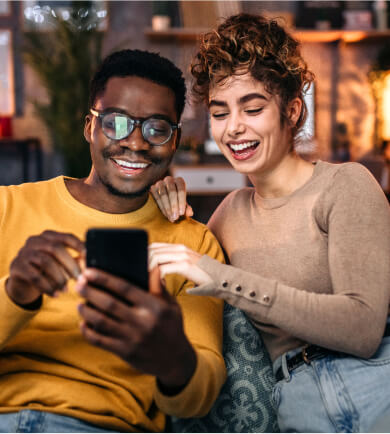 Why choose MyOzMoney?
We are all about making things easier for you.
Quick application
Applying online takes less than 5 minutes. No paperwork required.
Fast approval
We'll give you a fast outcome on your application.
Great rates
Competitive, personalised interest rates.
Uncomplicated loans
Apply online for personal loans of up to $50,000. We do everything online, making it faster and easier for you while keeping our costs low, so we can pass those savings back to you.
Low personalised rates
Competitive interest rates tailored to your financial situation.
No early repayment fees
Pay off your loan ahead of schedule without any extra charges.
Instant money transfers
Get quick access to your funds. Once approved, we'll transfer the money instantly.
Flexible terms
Choose a loan period and payment schedule that suits you.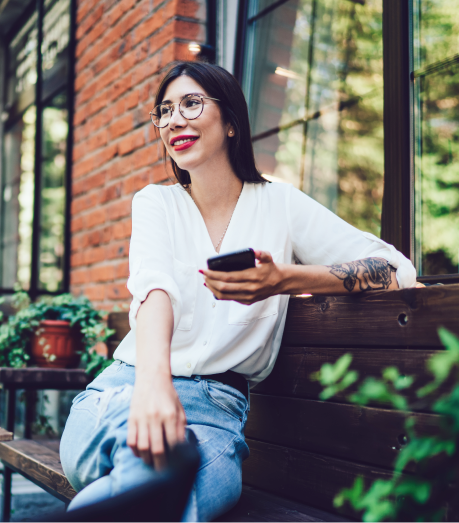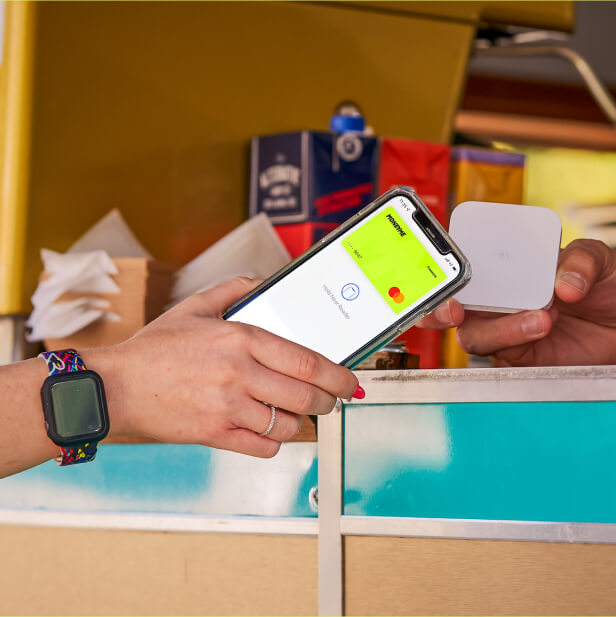 Freestyle Credit Card
By
A digital credit card with great rates and smart payment features. Money anytime, anywhere.
Smart ways to pay
Pay from your mobile wallet, shop online or transfer money using your digital card.
Interest-free terms
Enjoy the convenience of up to 55 days interest-free on purchases.
Use card straight away
Once approved, your digital card is ready to use instantly.
Cash back rewards
Earn up to 40% cash back when you shop online at over 2,000 stores.
How it works
Applying is easy
Follow these simple steps to apply for your personal loan.
1
Customise your loan
1
You have the power to choose the loan amount you want to borrow and the repayment schedule that best suits your needs.
2
Get your rate in minutes
2
It takes less than 5 minutes to get your rate, and it won't affect your credit score. Once you have your rate, it's your choice if you want to submit the application.
3
Fast access to funds
3
If your application is approved, we transfer the loan amount to your bank account straight away.
Empower your finances today
Loans Calculator Online
A loan calculator is a useful online tool that can help borrowers understand the total cost of a given loan obligation over a certain period of time. Loan calculators give borrowers an idea of the total amount they will have to pay over the life of the loan, including taking into account fees and other charges.
Get to Know Your Finances
When looking to borrow money, it's important to understand the total interest, fees, and charges associated with your loan, and how much this will all add up. That's where our clever loan calculator comes in.
MyOzMoney's loan repayment calculator helps you to accurately assess your borrowing power by estimating the total interest costs and repayments over the life of your loan, and how much instalments will be. This way, you can confidently prepare a budget, and plan ahead.
Temporary Assistance for Large Purchases
If you're thinking about applying for a small personal loan to make a large purchase, our finance calculator is the first step in helping you get a clear picture of your total financing costs.
You might be wanting to borrow money for a boat or even get a loan for business. If this sounds like you, our online interest calculator can help you determine the total financing cost.
Our online loan calculator allows you to input the desired borrowing amount and quickly calculate the interest and fees associated with all the repayments. You can then compare these costs when any other loan offers or even determine if you need to adjust the desired amount.
Loan calculator tool for cash loans
If you're considering applying for a personal loan with MyOzMoney, it always pays to use our loan calculator tool before applying. Doing so will help you to clearly understand your obligations and repayment schedule, so there will never be any unpleasant surprises later on.
Because there are no hidden fees, you can always be confident that you can repay you're MyOzMoney loan before you've even begun to apply with us. So, what are you waiting for?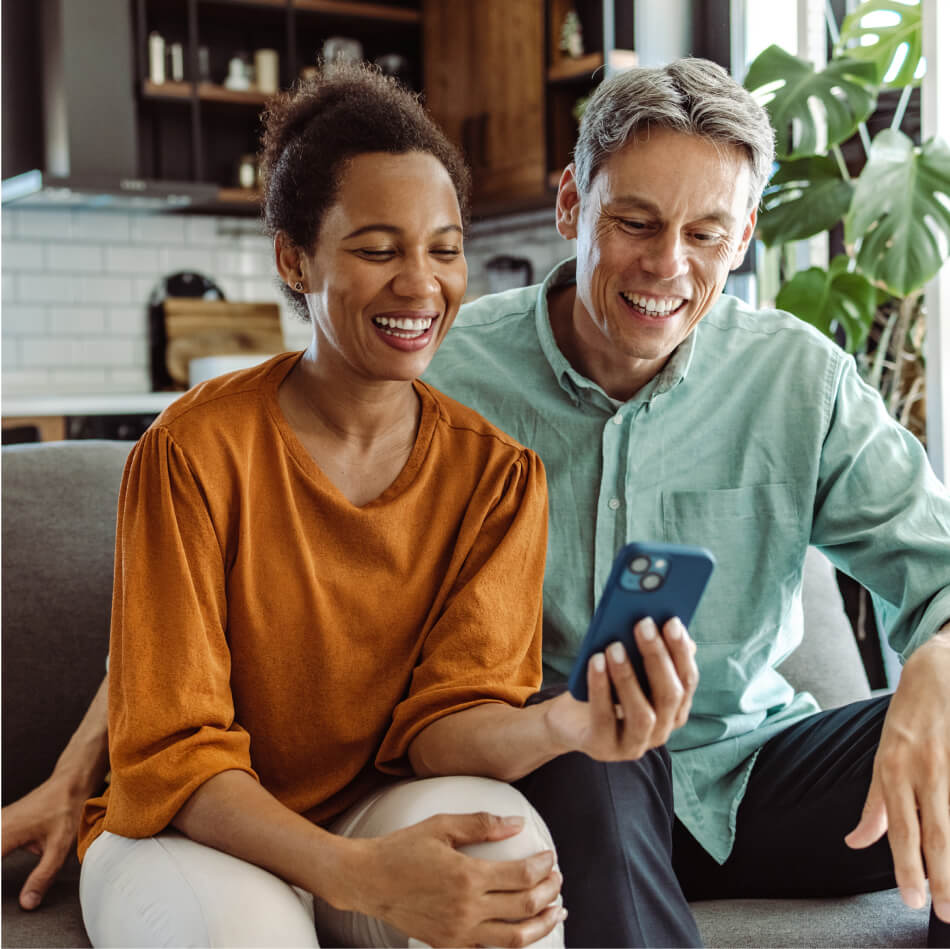 Empower your finances today
Loans Calculator Online up to $50,000
Approved Fast | MyOzMoney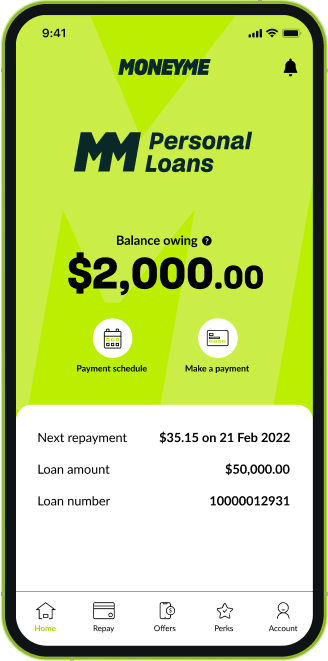 Know your ideal rate using a loan calculator
At MyOzMoney, we're committed to delivering fair and accessible finance to everyone in Australia. To do so, we have built an online loans calculator that serves as a quick tool to help applicants clearly prepare for a new and exciting personal loan or a line of credit.
Using a loans calculator can help you understand what repaying your loan will look like before you sign the paperwork. You can use a repayments calculator to get an idea of your expected monthly repayments based on your desired loan amount. This will help you budget your regular repayments, know how much interest you may be charged in the short term, learn how you may be able to avoid paying higher interest over the long term, as well as how much your total loan value should really be. 
How to calculate the interest rate on a loan
As a responsible lender, MyOzMoney's finance products are offered at competitive interest rates. The interest you pay on your loan amount is calculated based on the risk you pose to your lender. If you are a higher risk applicant, then it's likely that your interest rate will be higher, too. This helps to protect your lender from the chance of you defaulting (failing to repay) your loan amount. 
The amount of interest for an unsecured loan is usually a little bit higher than for secured loans as well. Secured loans are loans which have been offered on the understanding that if the money is not repaid, then the loan provider is legally allowed to assume ownership of the credit customer's assets. Usually, you will find larger loans like home loans offered on this understanding. For quick cash loans of up to $50,000, MyOzMoney does not need to seek security or collateral from their customers. All of our loans online are unsecured and at fixed rates.
Interest payable on our fast cash loans is delivered as a percentage of the total loan amount per annum (yearly) and then calculated monthly. Using tools like a loans calculator will explain the principal and interest charged on your loan by helping you see exactly which percentage of your monthly repayments are interest payments and which are principal payments. The principal amount is the actual loaned amount that you were initially approved and given. 
When you have used a loans calculator to find out exactly what kind of interest you are paying, then it's time to think about how you can reduce that amount. MyOzMoney is a fair and responsible lender and we like people to get ahead of their finances. We won't penalise you for closing out your loan early with early termination fees. You are free to pay off your loan when you are able, and we love it when customers can pay out their balances early. Check out our detailed fees schedule for exactly when our fees and charges apply and how they work.
Short term loans will have a lower total interest payable owing to how short the loan term is. Remember, the interest that you're paying on your loan is charged monthly so the fewer months you are repaying your loan, the lower the total interest payable is. However, using your loans calculator to reduce the loan time will show you that your monthly repayments jump up to compensate. So, while a small loan taken over a short period may be cheaper in the long run, you will need to be able to comfortably afford higher repayments which will eat into your living expenses budget.
This way, you can use our loans calculator to get a realistic understanding of which type of finance option is the most suitable for your current circumstances. You may be looking for a while to refinance and tidy up a lot of loose and smaller debts, reducing the interest payable on things like multiple credit card balances. You can get a consolidation loan for the total amount that you owe, pay out your existing debt and then repay your loan amount more slowly. Repayment amounts for these types of loans are usually smaller than the total repayments you have made across all of your smaller debts. 
A more flexible credit option
If you're more interested in a quick cash advance that you can access on the go, then a line of credit might be a better option for you. We offer customers a line of credit up to $15,000. You can access this credit product in the same way that credit cards work. You can choose to draw down any amount up to your approved limit, then repay that amount with flexible repayments that you remain in control of.
Pay off your credit balance early or take your time, rescheduling some months when you need a little extra breathing room. Once you have repaid your borrowed funds, they automatically become available to use again. This is a great option for people who need quick loans or fast cash to pay for everyday purchases, unexpected expenses or to simply take advantage of great deals like a holiday package.
Fixed rated loans for big and small spending
For people with larger purchases in mind, fixed rate loans might work better. These types of loans are also flexible but unlike your credit line option, you cannot use your repaid balance again. These types of loans are typically car loans or renovation loans. They offer you a lump sum payment which you can use to purchase something like a car or a boat or use as a total budget for managing the costs of large events like a wedding. Small loans are possible, too. If you need some help covering the cost of moving to a new rental house, such as with the rental bond payment, then you can arrange for smaller loans that offer you the cash you need upfront with 4a flexible and slow repayment schedule you can speed up if you want to.
Whatever you need credit funds for, we're here to help you get them. We are an entirely online money lender which means we save money on expensive high-rise inner-city offices that other credit providers like banks can't. We pass those savings on to our customers as openly and transparently as we possibly can. We may also reward good credit customers with competitive interest rates and no additional fees and charges when they close out their credit balances with us earlier than expected. 
If you're considering applying for any of our credit products, you can get the ball rolling in just a few minutes. Applications can be completed online and once you're pre-approved, you are under no obligation to accept our loan terms and conditions should you change your mind. In fact, we encourage you to undertake your own personal loan comparison and check out the rest of fees and charges available in the market before you press 'accept'. This way, you can use things like a personal loan calculator to see exactly what you're saving when you choose MyOzMoney.
Apply for a personal loan or credit line online today and start living life the way that you've always wanted to. Whether we're helping you tidy your finances up or finally getting your hands on the next best purchase, we're ready to help!