Showing results for
$5,000 Personal Loan
Low rate personal loans for everyday
Apply for a hassle-free personal loan with competitive rates and flexible repayment options.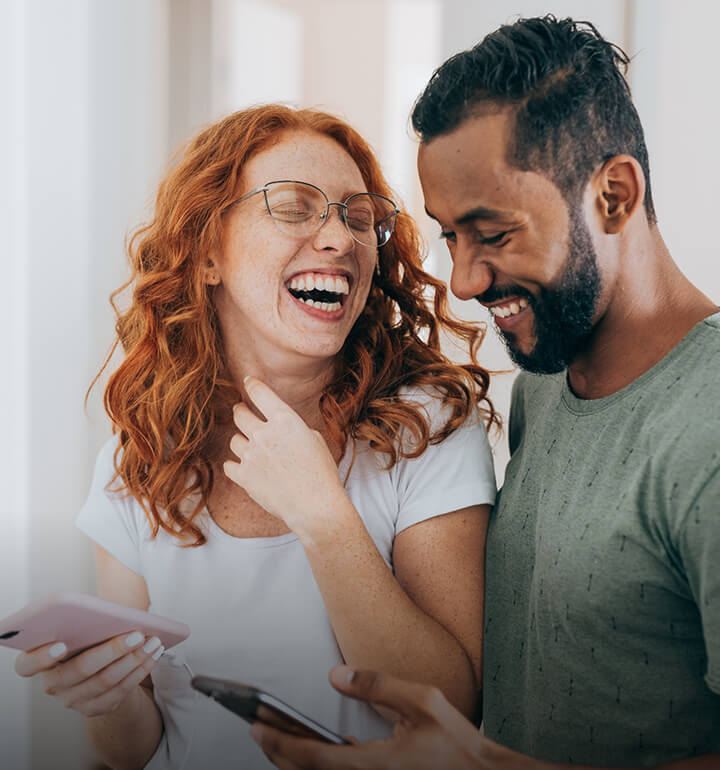 Why choose MyOzMoney?
We are all about making things easier for you.
Quick application
Applying online takes less than 5 minutes. No paperwork required.
Fast approval
We'll give you a fast outcome on your application.
Great rates
Competitive, personalised interest rates.
Uncomplicated loans
Apply online for personal loans of up to $50,000. We do everything online, making it faster and easier for you while keeping our costs low, so we can pass those savings back to you.
Low personalised rates
Competitive interest rates tailored to your financial situation.
No early repayment fees
Pay off your loan ahead of schedule without any extra charges.
Instant money transfers
Get quick access to your funds. Once approved, we'll transfer the money instantly.
Flexible terms
Choose a loan period and payment schedule that suits you.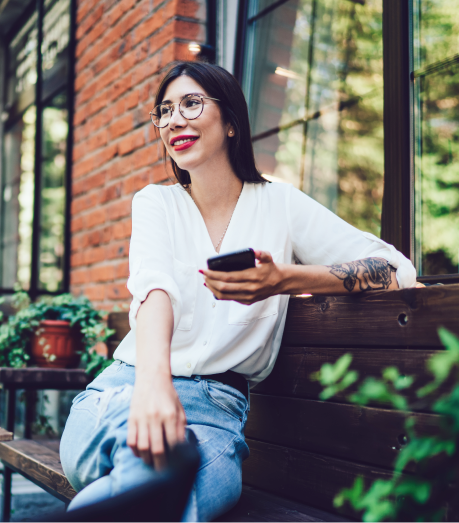 How it works
Applying is easy
Follow these simple steps to apply for your personal loan.
1
Customise your loan
1
You have the power to choose the loan amount you want to borrow and the repayment schedule that best suits your needs.
2
Get your rate in minutes
2
It takes less than 5 minutes to get your rate, and it won't affect your credit score. Once you have your rate, it's your choice if you want to submit the application.
3
Fast access to funds
3
If your application is approved, we transfer the loan amount to your bank account straight away.
Personal Loan Comparison
A personal loan comparison allows borrowers to compare a range of unsecured personal loans, including the total cost of borrowing based on comparison rates across different lenders. This means borrowers can evaluate their different terms and conditions to see which loan is most favourable and cost-effective for them.
How to compare personal loans?
When comparing personal loans from different lenders, the most important questions you should ask are:
How much do I want to borrow and how soon do I need the money?
How quick is it to apply for a loan?
How long does it take for the lender to review my application?
How fast can cash be sent to my bank account?
What is the loan interest rate?
What are the repayment terms?
What are the establishment costs and the late payment fees?
What is the customer service like?
Can I speak to someone if needed?
Compare personal loans now
The MyOzMoney Personal Loans Comparison Page compares personal loans from a range of financial institutions, including MyOzMoney. This is so we can help you to quickly work out which personal loan is right for you*.
Loan amount comparison
The first step to comparing loans is to choose the amount of money you want to borrow.
With MyOzMoney you can borrow up to $50,000 quickly online, for anything from a loan for a business, a car or home renovation. Your loan decision could be ready in a matter of minutes and your funds transferred within a matter of hours. There is usually no need for time-consuming paperwork or physically heading into a branch.
For amounts over $50,000, larger banks could be a better option. You may be required to provide more financial and personal information, including evidence of income, more paperwork, or personally meeting with a credit officer. Approvals can be more difficult, and can often take days or even weeks to be confirmed.
Loan application comparison
Personal loans from traditional financial institutions usually require you to complete a number of different steps before you can be approved for a loan. In comparison, MyOzMoney has a highly streamlined and quick online application process. We also conduct a secure online check of your recent bank statements and, once you've completed your application, you can receive approval within minutes and funds in your account within the hour (depending on your bank).
Loan approval comparison
Online lenders typically provide unsecured personal loans. There's no need to nominate a guarantor or to put up collateral to get approved for the loan. Instead, your income and expenses are assessed on their own in a few short minutes to see if you can comfortably repay the borrowed amount plus interest. And because online lenders often use sophisticated credit assessment technology, you may be approved in minutes. they can often provide you with an answer in just a.
Loan repayments comparison
Personal loans from traditional financial institutions, such as banks or credit unions, often require a great deal of maintenance. You may need to keep on top of repayment requests, and manually transfer the repayments on a regular basis.
With these traditional institutions, sometimes there are hidden fees that are not immediately apparent. If you make additional or late repayments, or request extra statements or information, you may need to pay additional fees. Some lenders even charge you for communicating with them, such as for a phone call, fax, letter, or email. If you are late in making a repayment, there could also be additional costs or charges.
MyOzMoney on the other hand, lets you calculate the total loan amount you'll need to repay from the very start. Because your interest is capped, you can't accrue interest charges no matter how late the loan is repaid.
Repayments are also automatically debited from your nominated bank account to match your salary deposits. MyOzMoney doesn't charge for communications, and you can check the status of your loan directly online.
In summary:
MyOzMoney – Online login, automatic deductions, minimum fees for managing accounts, capped interest costs.
Banks – Email or document invoices for repayment, manual deductions, fees for extra repayments or communications, interest is accrued daily without limit.
For more information about personal loans, you can click on FAQs or use the Quick Start button to fast apply for loans.
*Please note that MyOzMoney is not authorised to provide financial advice that relates to your specific circumstances. Any information we provide is only general in nature, and does not constitute financial advice. We cannot guarantee the accuracy, adequacy, reliability, completeness and timeliness of information we provide relating to other providers. If unsure, we recommend that you seek independent advice before applying for any product, or commit to any plan.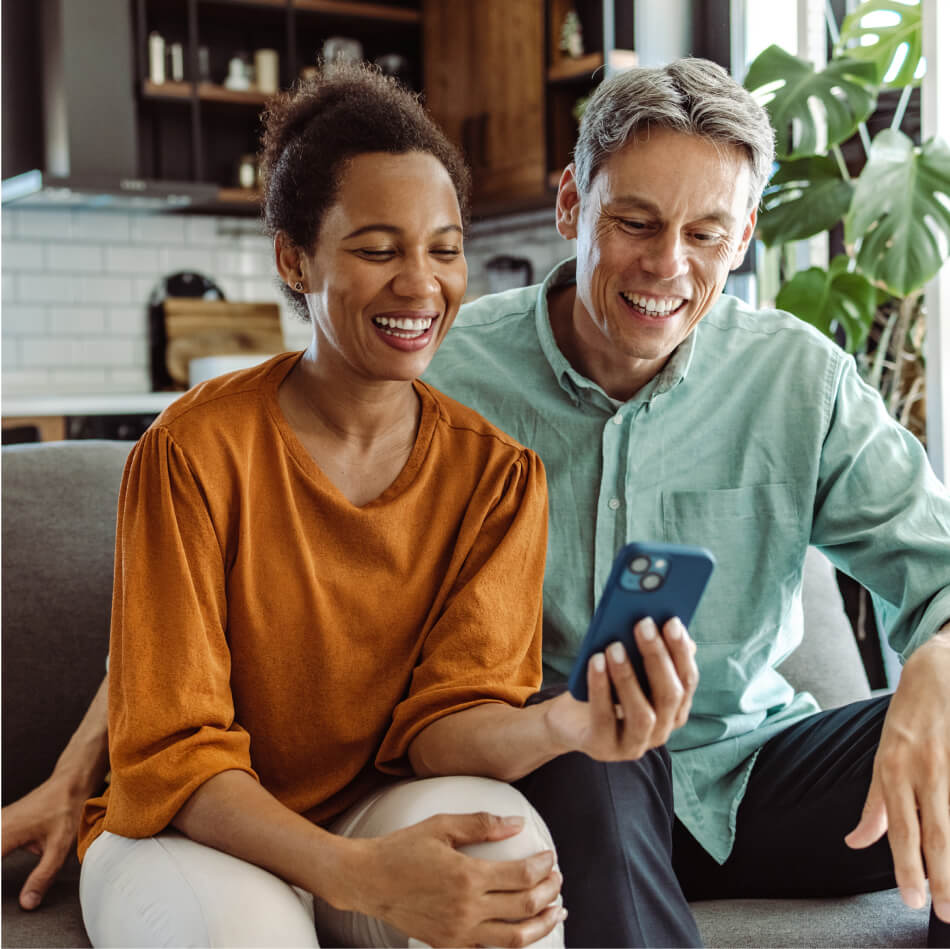 Personal Loans Comparison |
Compare Personal Loans with MyOzMoney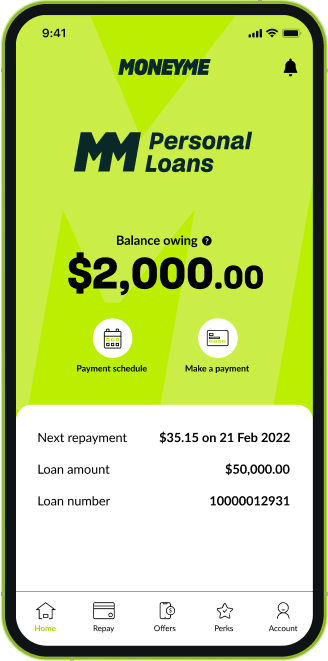 A completely fair and transparent lending
When undertaking a personal loans comparison, make certain that you are choosing the Australian money lender that is committed to ensuring that their complete fees and charges and their product disclosure statement is available to review thoroughly. We are the honest Aussie credit provider that offers completely transparent quick cash loans of up to $50,000 that you can knowledgeably accept.
A completely fair and transparent lending
When undertaking a personal loans comparison, make certain that you are choosing the Australian money lender that is committed to ensuring that their complete fees and charges and their product disclosure statement is available to review thoroughly. We are the honest Aussie credit provider that offers completely transparent quick cash loans of up to $50,000 that you can knowledgeably accept.
With us, you know exactly what the total cost of the loan is and how comfortable you will feel repaying it over their nominated loan term. We also offer a competitive line of credit option and a host of online tools to help customers manage their money the smart way.
When you apply for any of our personal loans, it takes just 5 minutes to provide all of the information we need using our completely online application portal. We verify your cash loans application details all online and generally return fast approval rates for eligible customers. If you're looking for fast cash loans without the hidden fees, the jargon and the confusion, then you've come to the right money lender.
You can review our complete terms and conditions online or live chat, call or email any query you have about a loan product we offer. The key to a thorough personal loans comparison is to understand all of the details before you click 'accept' on a loan offer and we're more than happy to help you make an informed decision that works best for you.
What is a comparison rate personal loan?
Personal loans in Australia are offered by accredited money lenders with a valid Australian credit licence such as MyOzMoney and the institution that you bank with. The purpose of a comparison rate personal loan is to help individuals understand the total and complete cost of a loan product they are interested in applying for before they commit to taking out a loan. 
We're different from to other credit providers in that we're committed to ensuring that you can apply and get approved for express loans fast while still maintaining strict principles for responsible lending. We're able to offer our customers 5-minute online loan applications for same day loans and quick and easy answers to questions like: how much can I borrow? Before applying for quick loans, knowing what you can comfortably afford to borrow for an unsecured personal loan will help you budget your new purchase or refinance your money more thoroughly. 
The first step in understanding your personal loan comparison is to check the rates and charges, such as your proposed credit provider's establishment fees, before you submit your application. You'll find everything you need to review from MyOzMoney online, including our competitive fixed interest credit options.
You can review our available loans, including short term loans like a fast cash advance designed to assist with short term cash flow issues, and make an informed personal loans comparison against similar products offered by other providers. We want to ensure that our customers continue to make informed choices about how they handle unexpected expenses like urgent bills using products like our advance loans to help between pay cycles. When you understand what your monthly repayments are before you commit to big or small loans, you can more easily and effectively budget for your new loan.
One of the most important aspects of any loans that you are considering applying for is whether you will be penalised for paying out your cash loans online earlier than anticipated. Here at MyOzMoney, we don't charge our customers any early termination which means that you stay in control of how you repay your unsecured loan. Fees like redraw fees and early termination fees will affect the total cost of your loan so it pays to find out ahead of time about potential fees you may be charged should your financial circumstances change throughout your loan.
Use an online loan calculator
Small personal loans can offer you the freedom to get rid of smaller debts that may be hanging around and strangling your cash flow. By clearing out your smaller debts like credit card balances with small cash loans, you can avoid rising interest rates on your balance amounts and reduce the total amount payable over time.
To find out how personal loan interest rates can offer you savings on ongoing fees you are paying to other financial commitments, use our personal loan calculator. A personal loan repayment calculator is designed to help you plan for your future, offering you control of the calculator's inputs like the most likely fixed rate loan interest amount for the cash loan balance that you ideally like to be approved for, and finally the loan term over which you intend to repay your loan.
The calculator will return an indicative monthly repayment amount as well as help you understand the applicable personal loan rates and how these affect the total cost of your personal loan. Use our loan calculator to discover whether small loans or larger unsecured loans are more suited to your current financial situation and whether you can afford options like a car loan or a boat loan.
A more flexible, on-the-go credit option
Finally, when it comes time to compare personal loans, use tools like our personal loan calculator to discover if a virtual credit account is something that may suit your circumstances better than a loan product. Products like our small personal loans, which include options like a bond loan or rent assistance for moving into new premises or just for getting you over a minor cash flow issue, are offered on the understanding that your monthly payments repay your loan amount until the loan term has ended. A line of credit offers you pre-approved credit balances of up to $15,000 that you can choose to draw down in amounts that you need, when you need them.
Once you have repaid your credit amount, that money becomes free to borrow again fast. You can opt for repaying credit balances slowly or quickly – you remain in control. This may be a better fitting credit option than other types of loans like your next holiday loan or our other fast loans of up to $50,000.
Easy loan process for whatever you need fast cash for
Matching what you need with what we offer is our specialty. Review options like a wedding loan, student loans and renovation loans for planning the next big stage of your life. What can our personal loan unsecured loans do to help you start living your life more fully?
Eligibility for any of our personal loans Australia includes being a permanent resident of Australia, being at least 18 years of age and being currently employed. Your application process will include a review of your credit report and your credit score. Accepting your loan offer is quick and easy. We don't waste time with unnecessary paperwork, sending our loan contracts electronically instead. Once you have accepted your loan contract and signed it, we release your funds. In some cases, this means that individuals can even get access to their money the same day that they were approved. 
Get on top of your personal finance with MyOzMoney. Undertake a personal loans comparison to discover how you can comfortably consolidate debt or get the things that you've been dreaming of. Apply online today and enjoy fast approvals.