Home
Log in

Personal loans

Hassle-free loans up to $50,000. Check your rate without impacting your credit score.

Learn more
Simple, flexible finance
Apply for a hassle-free personal loan with competitive rates and flexible repayment options.
Personal loans
Hassle-free loans up to $50,000. Check your rate without impacting your credit score.
Learn more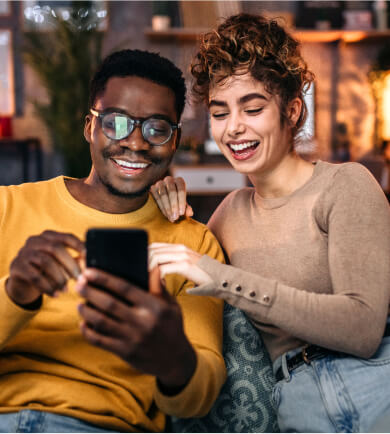 Why choose MyOzMoney?
We are all about making things easier for you.
Quick application
Applying online takes less than 5 minutes. No paperwork required.
Fast approval
We'll give you a fast outcome on your application.
Great rates
Competitive, personalised interest rates.
Uncomplicated loans
Apply online for personal loans of up to $50,000. We do everything online, making it faster and easier for you while keeping our costs low, so we can pass those savings back to you.
Low personalised rates
Competitive interest rates tailored to your financial situation.
No early repayment fees
Pay off your loan ahead of schedule without any extra charges.
Instant money transfers
Get quick access to your funds. Once approved, we'll transfer the money instantly.
Flexible terms
Choose a loan period and payment schedule that suits you.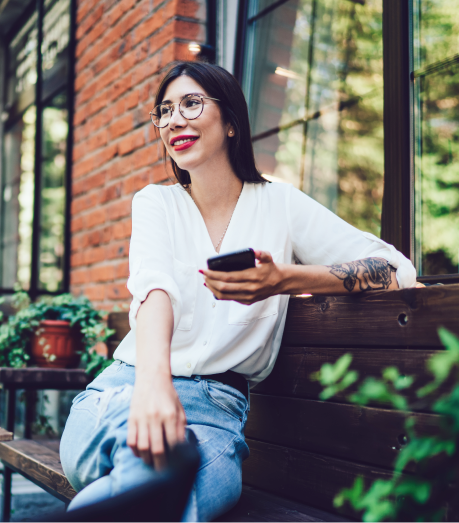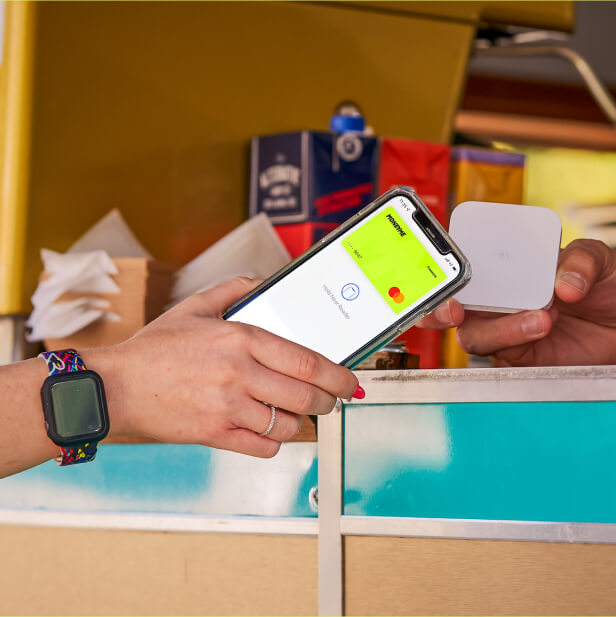 Freestyle Credit Card
By
A digital credit card with great rates and smart payment features. Money anytime, anywhere.
Smart ways to pay
Pay from your mobile wallet, shop online or transfer money using your digital card.
Interest-free terms
Enjoy the convenience of up to 55 days interest-free on purchases.
Use card straight away
Once approved, your digital card is ready to use instantly.
Cash back rewards
Earn up to 40% cash back when you shop online at over 2,000 stores.
How it works
Applying is easy
Follow these simple steps to apply for your personal loan.
1
Customise your loan
1
You have the power to choose the loan amount you want to borrow and the repayment schedule that best suits your needs.
2
Get your rate in minutes
2
It takes less than 5 minutes to get your rate, and it won't affect your credit score. Once you have your rate, it's your choice if you want to submit the application.
3
Fast access to funds
3
If your application is approved, we transfer the loan amount to your bank account straight away.
Empower your finances today
What is a wedding loan?
A wedding loan from MyOzMoney provides you with up to $50,000 that can be used towards planning and locking in your wedding. It is an unsecured, fixed interest rate loan, which means you don't need to provide security as collateral. Your repayments will also be crystal clear from the start, so you can focus on the important things, like planning your perfect day.
Wedding Planning
If you've been dreaming about your wedding day since you were a child, you may already have thousands of ideas about what the big day will look like. Planning for the real thing, however, often reveals that all of your great ideas can come with a hefty price tag. It's also common to encounter unexpected costs, and all of these costs can quickly add up. When you simply can't compromise, you may find a wedding loan to be very helpful in this situation.
Things to consider
There is so much to consider when planning a wedding, including a venue, catering, entertainment, flowers, suits, and of course the all-important dress. All of these details can come at a significant cost, and it is almost certain you will need to make some compromises to fit everything into your budget. For those things you can't compromise on, a wedding loan can help. Borrowing money to pay for part of your big day allows you to spread the cost over one to three years in more affordable instalments. Even if you have your wedding day covered, there is always the issue of the honeymoon. This is where a holiday loan can come in handy.
Easy application
At MyOzMoney, you can apply for loans up to $50,000 quickly and easily online. Our simple application process takes just five minutes to complete, and there is no time-consuming paperwork to fill in. We also assess everything electronically and use bankstatements.com.au, a secure online checking system, to view 90 days of your bank statements. This means you don't even need to gather up your payslips for us. We will give you an answer in a few minutes once you've applied. And if your loan is approved, the money can be in your account within the hour, depending on your financial institution.
Less stress
A MyOzMoney wedding loan comes with flexible repayment options. We can arrange to have your repayments taken from your account automatically via direct debit in line with your income cycle. This means there will be one less thing for you to worry about in the lead up to your wedding. We also disclose all of our fees, charges, and interest rates that are fixed up front, before you accept our loan offer. There will be no hidden charges later on, so you know exactly how much you will need to repay. Note that this loan is basically a personal loan that is unsecured. This means the money borrowed can be used to pay for anything relating to the wedding preparation, honeymoon, or anything else you heart might desire.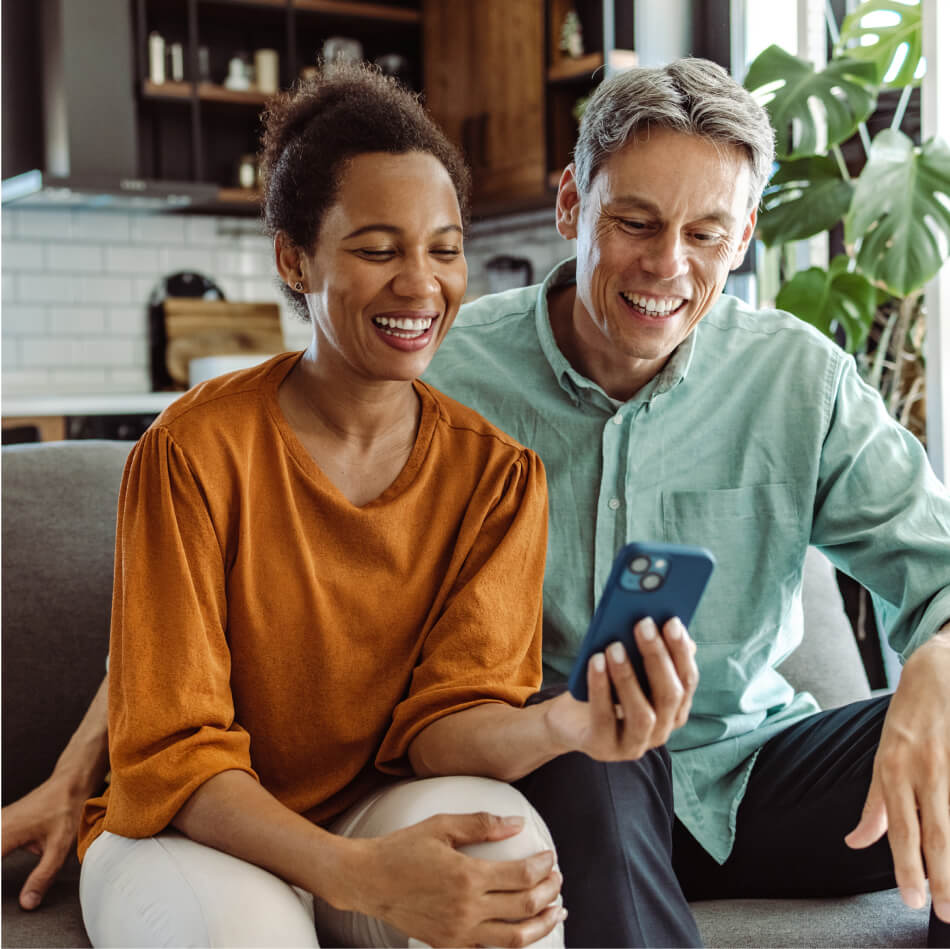 Empower your finances today
Weddings Loans up to $50,000
Approved Fast | MyOzMoney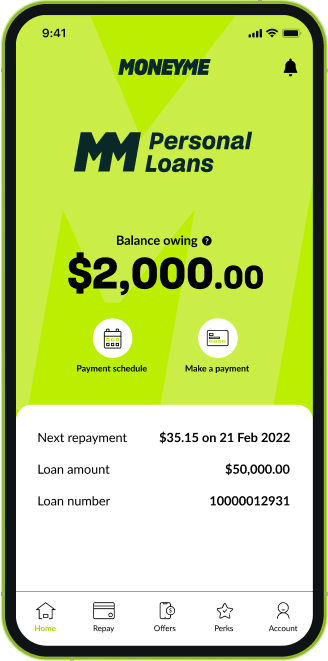 Access easy funds for your big day
Applying for a wedding loan from MyOzMoney can help you access the fast cash loans you need to make your wedding day every bit as special as you have always imagined. We offer a range of credit products tailored to individual customers seeking flexible arrangements, clear and accessible information about our fees and charges, and generally a good, reliable lending experience.
Access easy funds for your big day
Applying for a wedding loan from MyOzMoney can help you access the fast cash loans you need to make your wedding day every bit as special as you have always imagined. We offer a range of credit products tailored to individual customers seeking flexible arrangements, clear and accessible information about our fees and charges, and generally a good, reliable lending experience.
As an entirely online lender, we have poured our time and resources into generating the best lending experience we possibly can. That includes helping you get your wedding loan for balances of up to $50,000 as fast and as painless as possible.
Can you get a loan for a wedding?
Absolutely! At MyOzMoney, we offer a range of personal loans unsecured loans for balances up to $50,000 that you can use for absolutely anything. Our same day loans are designed to be easy to apply for and come with fast loans and approvals. You can use your same day cash loans from MyOzMoney to help you settle smaller debts, pay for large and unexpected expenses, plan your next holiday or, in this case, help you plan and pay for everything that you need for the biggest day of your life.
Loans offered by us are unsecured loans which means we don't need to secure your personal finance to large ticket assets like your car. That includes our unsecured car loans and our boat finance. We offer personal loans Australia that helps you purchase or buy the assets you want sooner rather than later. 
When you apply for a wedding loan, you can choose to apply for easy loans that cover the entire costs of your wedding or just for certain parts of the big event. Our cash loans are quick cash loans and could help you cover the cost of your event venue only, giving you the freedom to pay for the space ahead of time and enjoy the security of a locked-in wedding date.
Or, you can choose to opt for a less formal space like a coastal wedding or garden party. This will help you save costs on the location that and allow you to divert funds toward something like the absolute perfect wedding dress. Get express loans from MyOzMoney to cover things like your dress or the wedding photographer. Or, choose cash loans online to help you cover all of your costs including catering and the honeymoon.
Looking for quick loans and an easy option like a getaway to a fabulous island location with just the most important people in your life? Consider our holiday loan that will see you and your special someone off on a private celebration instead.
How to get a loan for a wedding
To be eligible to apply for any of our personal loans you will need to be a permanent resident of Australia, currently employed and at least 18 years old. Our short term loans are offered on balances as low as $1,000 making them perfect for helping you cover specific costs associated with your wedding like a great videographer. We don't charge our customers any early termination fees on any of our loans online so you have the option of repaying your same day loans and small loans ahead of the intended loan term schedule. Choosing to repay your wedding loan sooner will save you on interest over the total term of your loan and thus save you money. Choose the money lender in Australia who doesn't penalise individuals for repaying their small cash loans. Choose MyOzMoney. 
Know your ideal loan amount first
To help you make an informed choice about your wedding loan and how the interest rates that you're offered will impact the total cost of your small personal loan, use our online personal loan calculator. Our loan repayment calculator is designed to help you understand how unsecured loans will affect your current financial situation by giving you an approximate interest rate on your desired loan amount. You can input your preferred loan term into the loans calculator and then do your own personal loans comparison with the result.
All of our fees and charges can be viewed online in straight-talking and honest tables clearly showing you the total cost of your loan. Whether you're intending to apply for a fast cash advance or a full wedding loan, you can use our online tools to help you answer the all-important question: "How much can I borrow?"
A flexible credit option for your wedding expenses
If you're looking for a more flexible alternative to a large personal loan like our renovations loan at a fixed rate for improvements around the house, then consider our line of credit option. Unlike other loan products like an advance loan, once you have repaid your credit balance on our line of credit, you then free those funds up again to reuse later. 
For renters, we also offer a range of rent assistance credit such as our bond loan option. This loan is designed to help tenants fulfil their upfront cost obligations when they secure a new rental home. Instead of being significantly out of pocket in one fell swoop, you can borrow your security deposit and then repay that bond amount more slowly and more comfortably over time instead. This helps individuals enjoy their new house associated with securing a new rental property faster. 
Finally, for students seeking a quick and easy way to help them cover tuition costs and the equipment they need for a higher education course, consider our student loans. Getting an education loan can help with fees, computer equipment, textbooks and even relocating to a new city to start your new cost.
Apply for your wedding loan from MyOzMoney today. Complete your application in a matter of minutes all online, so you can focus on the exciting bits of planning and your big day itself.