Showing results for
$5,000 Personal Loan
Low rate personal loans for everyday
Apply for a hassle-free personal loan with competitive rates and flexible repayment options.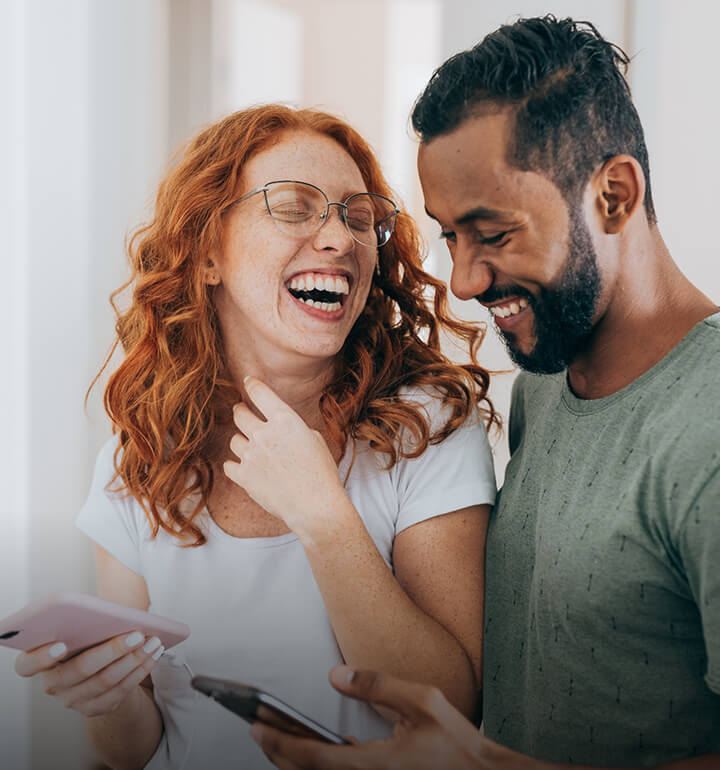 Why choose MyOzMoney?
We are all about making things easier for you.
Quick application
Applying online takes less than 5 minutes. No paperwork required.
Fast approval
We'll give you a fast outcome on your application.
Great rates
Competitive, personalised interest rates.
Uncomplicated loans
Apply online for personal loans of up to $50,000. We do everything online, making it faster and easier for you while keeping our costs low, so we can pass those savings back to you.
Low personalised rates
Competitive interest rates tailored to your financial situation.
No early repayment fees
Pay off your loan ahead of schedule without any extra charges.
Instant money transfers
Get quick access to your funds. Once approved, we'll transfer the money instantly.
Flexible terms
Choose a loan period and payment schedule that suits you.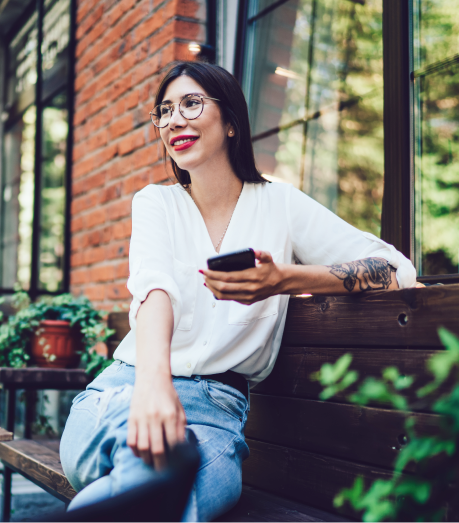 How it works
Applying is easy
Follow these simple steps to apply for your personal loan.
1
Customise your loan
1
You have the power to choose the loan amount you want to borrow and the repayment schedule that best suits your needs.
2
Get your rate in minutes
2
It takes less than 5 minutes to get your rate, and it won't affect your credit score. Once you have your rate, it's your choice if you want to submit the application.
3
Fast access to funds
3
If your application is approved, we transfer the loan amount to your bank account straight away.
Money Lenders
MyOzMoney is Australia's smart online money lender. We offer fast and easy applications for all of our finance products, including fast cash loans you could have transferred to your bank account the same day that you apply. It's a low doc application process and it's the same online loans form for personal loans from $2,100 up to $50,000 or our line of credit option offering customers up to $15,000 in credit funds.
We offer fast, easy and low-cost finance options all across Australia so if you're looking for personal loans in Sydney, in Melbourne, Brisbane or any other town or city, switch to an online money lender instead.
We believe in responsible lending and part of that commitment is offering our customers the right online tools they need to make decisions about their quick loan applications. You can use our personal loan calculator to take a look at the kinds of monthly repayments and the indicative interest rate you will likely be charged across our entire range of loans from small loans like a fast bond loan to help you secure your new rental property quickly, to larger loans like car loans and boat loans.
Short term loans are a great way to both cover upfront cash commitments like rent assistance, and for building up your credit history. Our range of short loans start over just 12 months and you can pay out your loan balance ahead of schedule without paying early termination fees.
Our unsecured loans are available across a range of options like our student loans for people returning to higher education and looking for a convenient way to ensure their tuition costs are taken care of sooner rather than later. Take advantage of early bird specials offered for students who can pay for their total tuition upfront with our help. We can help you get the money you need to secure the next step in your education and start building a better future and a better career for yourself.
Our quick cash loans are also a great way to get fast funds for must-have purchases. Choose from a car loan and boat loan options and get approved for your desired amount before you start hunting for your dream ride. Our renovation loans can help you finally stop dreaming and start planning those home improvements you've always wanted. Put in solar hot water, update the insulation and windows; build a guest room or revamp your kitchen. With MoneyMe, you can step a bit closer to what you want with fast funds available when you need them.
Are you in the process of planning an overseas trip and need access to quick loans to get a great deal? Or are you finally going to do that trip around Australia and tick off the bucket-list locations you've always wanted to visit. We can help with a travel loan you can use to pay for everything from flights and accommodation to tours and boat hire ahead of time. You can concentrate on having the time of your life knowing that your travel experience is completely paid for ahead of time. Repay your life-changing travel experience with manageable monthly repayments.
If it's a travel plan that you're considering, then perhaps something like our line of credit option makes work better for your circumstances. Not only do we offer a range of personal loan options, but we also have offered a revolving line of credit that works a bit like a credit card in that you have pre-approved access up to $15,000 that you can choose to borrow as much or as little of as you like. Once you have repaid your credit funds, then those funds become immediately available for you to use again.
When you apply for a personal loan from a money lender like us, you get competitive rates and tailored repayment options, but you only get your approved credit amount once in the form of a single lump sum cash payment made directly into your bank account. A line of credit is the more flexible credit alternative. You have a pre-approved credit limit of up to $15,000 available to draw down from with the bonus that new credit funds become available once you have repaid what you borrowed. Personal loans don't allow you to redraw your loan amount once some of it has been repaid.
Enjoy the peace of mind knowing that you have a pre-approved credit limit available whenever you need it to cover things like emergency costs, moving house or urgent repairs to your car. Take advantage of great sales or last-minute discounts on flights with a quick swipe of your finger. Cash loans from your credit line have a minimum of $100 and are transferred by you when you need them. Transfer cash instantly using your mobile device and either repay it immediately or take your time with small, fixed repayments.
We are the smart online money lender committed to ensuring that we always put our customers first. MyOzMoney offers you fast and easy finance for up to $50,000 in either unsecured personal loans or our line of credit option. Applications take just 5 minutes to complete and submit online and you could have the funds that you're looking for in your account by the end of the same day. Apply online now to find out how much you have been approved for.