Home
Log in

Personal loans

Hassle-free loans up to $50,000. Check your rate without impacting your credit score.

Learn more
Simple, flexible finance
Apply for a hassle-free personal loan with competitive rates and flexible repayment options.
Personal loans
Hassle-free loans up to $50,000. Check your rate without impacting your credit score.
Learn more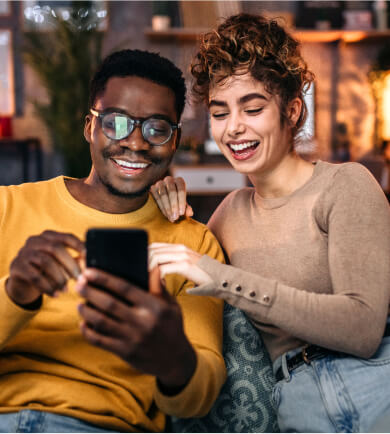 Why choose MyOzMoney?
We are all about making things easier for you.
Quick application
Applying online takes less than 5 minutes. No paperwork required.
Fast approval
We'll give you a fast outcome on your application.
Great rates
Competitive, personalised interest rates.
Uncomplicated loans
Apply online for personal loans of up to $50,000. We do everything online, making it faster and easier for you while keeping our costs low, so we can pass those savings back to you.
Low personalised rates
Competitive interest rates tailored to your financial situation.
No early repayment fees
Pay off your loan ahead of schedule without any extra charges.
Instant money transfers
Get quick access to your funds. Once approved, we'll transfer the money instantly.
Flexible terms
Choose a loan period and payment schedule that suits you.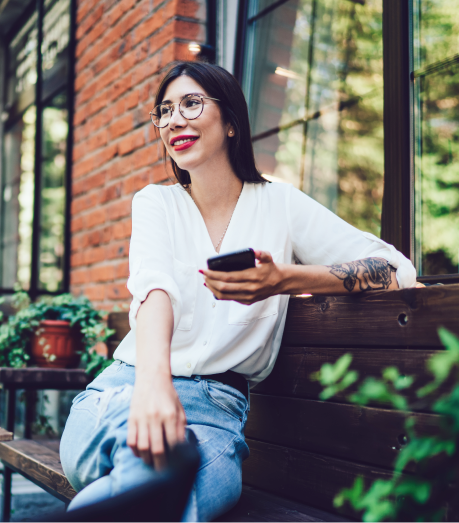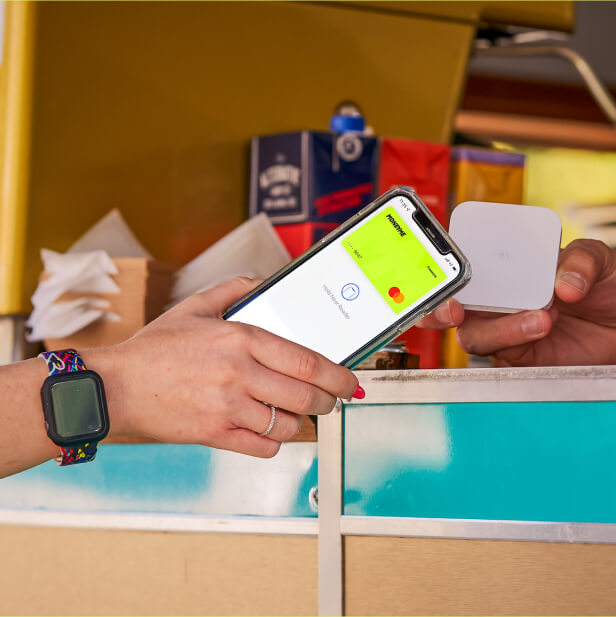 Freestyle Credit Card
By
A digital credit card with great rates and smart payment features. Money anytime, anywhere.
Smart ways to pay
Pay from your mobile wallet, shop online or transfer money using your digital card.
Interest-free terms
Enjoy the convenience of up to 55 days interest-free on purchases.
Use card straight away
Once approved, your digital card is ready to use instantly.
Cash back rewards
Earn up to 40% cash back when you shop online at over 2,000 stores.
How it works
Applying is easy
Follow these simple steps to apply for your personal loan.
1
Customise your loan
1
You have the power to choose the loan amount you want to borrow and the repayment schedule that best suits your needs.
2
Get your rate in minutes
2
It takes less than 5 minutes to get your rate, and it won't affect your credit score. Once you have your rate, it's your choice if you want to submit the application.
3
Fast access to funds
3
If your application is approved, we transfer the loan amount to your bank account straight away.
Empower your finances today
Small Cash Loans
Small cash loans from MyOzMoney are small amount, short term loans that can be accessed quickly online. They are typically repaid in a very short period of time, such as a few weeks or a month. They can be extremely helpful when needing to pay for unexpected events or costs that require access to fast cash.
Small cash loans to go
If you need cash on the spot, look no further than small cash loans from MyOzMoney. You can borrow up to $50,000 for anything you need, fast.
If you meet our straightforward credit criteria, you can be approved in minutes and have the money in your account within the hour. The benefit of small cash loans is that they can be processed quickly and without all the paperwork.
So, the next time you find yourself in jam, small cash loans from MyOzMoney may be just what you need. See how much you can borrow today!
Happy customers
There can be many reasons why you might need money quickly. At MyOzMoney, we want to make it easy for you to borrow cash. We've engineered our lending platform to make it faster for you to access small amounts of money in a hurry because sometimes, unexpected things happen.
Our customers have found our small cash loans to be extremely useful in unexpected situations such as:
Urgent repairs or towing for car or motorbike
Unexpected expenses while travelling on holiday
Impulse purchase
Treating your significant other to a luxurious gift to make it extra special
Unexpected storm or weather damage that requires immediate repair
Being able to face these situations head on with no worries at all, has made for a lot of very happy MyOzMoney customers!
Competitive and fair
Our borrowing costs and fee structure is highly competitive and extremely transparent. You can use our personal repayment calculator to estimate the total cost of your interest repayments, so you can plan ahead. We also help you plan your repayments to line up with your pay so that you're less likely to miss them. And with fixed interest rates, you'll always know how much you need to pay – it's just that simple.
Even if you get into a difficult situation and you think your repayments might be delayed, your total interest will be capped. Just let us know in advance and we can arrange a payment plan convenient to you.
Easy loan application and repayments
We ensure the application and repayment process is as convenient as possible, and your loan can be approved as quick as a few minutes. Once approved, funds can be transferred into your account within the hour if you have an account with Commonwealth Bank, though other financial institutions can take longer.
Apply for your small cash loan now and you could have money in your account soon. What are you waiting for?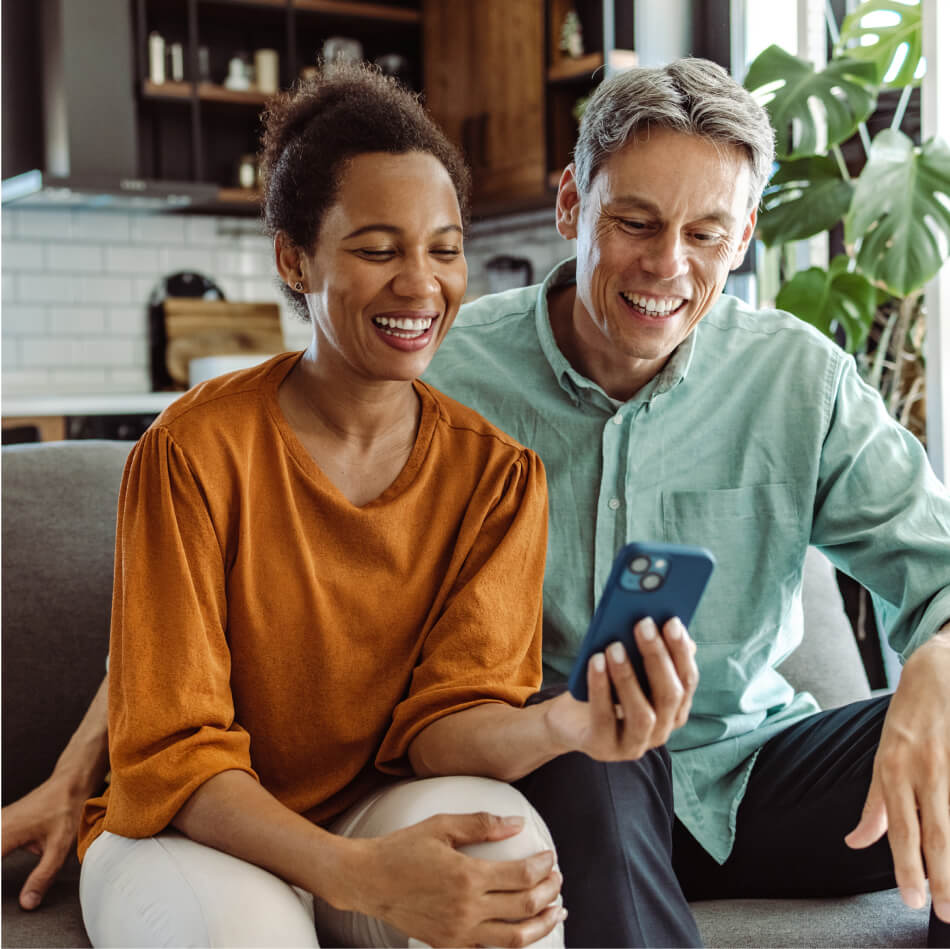 Empower your finances today
Small Cash Loans up to $50,000
Approved Fast | MyOzMoney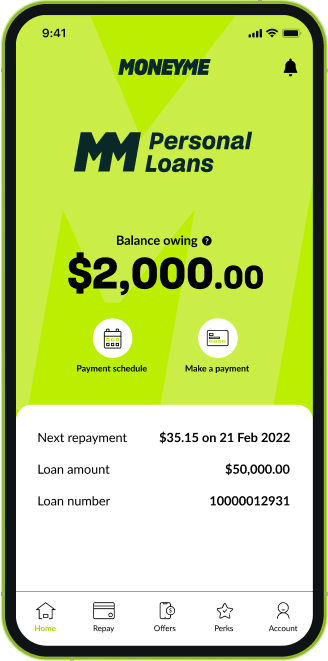 Easy loans at competitive rates
MyOzMoney offers small cash loans with quick and easy online applications that you can access anytime, anywhere with your smartphone. We are committed to keeping costs for our customers fair, and applications for all of our loans and line of credit simple and hassle-free. You'll find all of our business practices are tailored to offer you the best lending experience possible. All of our fees and charges are transparent and straightforward. You can review our pricing structure online and complete your own loans comparison to see how competitive our rates are.
Can you get a loan online?
With MyOzMoney, the answer is yes! As an online money lender, we're focused on developing our tech-based loan management platform rather than putting up expensive offices and physical branches. We operate clean and simple, enabling us to pass on significant savings to our customers for our quick loans. You'll find a range of small cash loans up to $50,000 and a line of credit up to $15,000 all available to apply for in a matter of minutes – and it all happens online!
Take control of your finances
When you are pre-approved for your quick cash loan, you are sent all of the information you need to help you make an informed decision along with our total loan amount offer. That includes a complete breakdown of our fees and charges as well as our lending terms and conditions. There are no hidden fees to surprise you later down the track. You are also not obliged to accept your pre-approved terms, either.
To ensure that you're getting the best value, you may consider comparing interest rates and fees available in the market using a personal loans calculator. MyOzMoney has built an online loans calculator to help you get an idea of you expected total interest payable over your nominated loan term. A repayment calculator will help you plan for your upcoming personal loan, offering you an indicative repayment amount that you can easily factor into your current living expenses budget.
Once your loan application has been approved and you're happy with the terms, you sign everything digitally and we will transfer your funds straight away! Depending on your bank, this means that you could have same day cash loans approved for and paid to you in as little as 60 seconds. 
Although we operate entirely online, offering fast cash loans with no paperwork or fuss, we are still a business made up of real people and we're available to answer any queries you have. Feel free to contact us by telephone or email. We'll happily take you through anything that you don't understand and explain things like our repayment schedules so you know exactly what kind of monthly fees or associated costs like establishment fees you are likely to pay upon acceptance of the loan offer.
Small loans for a variety of purposes
So, how could small cash loans help you? Small loans and short term loans are usually used to help you cover the cost of unexpected expenses that have fast cropped up. This might be in the form of repairs to your vehicle, the need for renovations to your home or rental property; you could have a combination of big bills all coming in at once or you could be looking for a new car or other recreational vehicles like a boat.
Knowing you have access to unsecured personal loans in a matter of minutes can help you get in front of your finances or to finally arrange a special purchase you've been wanting for a while like a holiday or planning your wedding.
Personal loan vs. line of credit
Your personal loan is a lump sum amount funded directly into your bank account once you have been approved and accepted your loan contract. Your repayments are scheduled so that you can comfortably afford to repay your loan, often falling on or near your regular pay cycle. These types of loans are great when you know the total amount you need to pay like student loans which cover the cost of tuition or other fast loans for things like a vehicle or your rental bond payments. For all other expenses you need a little extra cash for, you may opt for a line of credit.
A line of credit works a bit like a credit card offering you a cash advance when you need it. You apply and get pre-approved up to a certain credit limit. Here at MyOzMoney, we offer a line of credit between $1,000 and $15,000 with a minimum withdrawal amount of $100.00. This means that you can be pre-approved for a total credit limit and then decide how much of that total limit you wish to draw down on.
Your line of credit allows you to draw down on money when and if you need it for things like purchases or unexpected bills, and then schedule your repayments to ensure that you're able to comfortably afford to repay your balance. With MyOzMoney's line of credit, you are in control of your repayments. You can choose to increase your repayments, aiming to pay out your balance earlier, or you can reschedule regular repayments when you need a little breathing space.
A line of credit is money loaned on your terms. Fixed rate loans, on the other hand, come with agreed-upon repayment terms and regularity. Of course, if you have small cash loans with us already and you need of some breathing space, then we are here to make things as flexible as possible for you but, generally speaking, a loan repayment schedule is much less flexible than a line of credit option.
However, unlike other loan providers you may have come across, we won't sting you with early termination fees if you choose to pay out your loan earlier. This way, you keep your credit costs as low as possible and you show you're a reliable and proactive credit customer at the same time. 
Easy requirements and online application
When it comes to applying for small cash loans or any other online loans product we offer, you will need to be at least 18 years of age, currently employed and a permanent resident of Australia. All loan applications are assessed thoroughly to ensure that we support responsible lending. We do understand, however, that your credit history isn't always going to offer a complete picture and recent changes to your credit file. But here at MyOzMoney, we see not only your current debt or bad credit, but your most recent activities as well. We make an accurate risk-based assessment on your personal income, other expenses you are currently managing, and the efforts you may have gone to tidy up your credit file.
MyOzMoney is committed to offering fair, simple and straightforward small cash loans. We keep our costs low, our communication quick and easy, and our approval process fast and efficient. Apply online today for small cash loans or larger personal loans of up to $50,000 and enjoy a fast, intuitive application process and quick results.
Small Cash Loans
Small cash loans, also called quick little loans or small repayment loans, are repaid in a very short period, usually within a few weeks to a year – at most, 18 months. Any term longer than this is considered a medium- or long-term loan. 
At OzMoney, we offer small cash loans with personalised low interest rates, allowing you to pay for unexpected events like car and home repair, last-minute travel, medical bills, etc. To further serve you better, we've created an easy and quick application process in which you only need to fill out our online form (which takes three to five minutes to complete) and submit your bank statement. 
By eliminating lengthy paperwork and in-person interviews, our application and approval process is completed within the same business day. Once approved, we immediately send the funds to your bank account. 
We offer small cash loans, advance loans, unsecured loans, and other types of personal loans Australia up to $50,000, which we'll send to your bank account right after your loan request has been approved. 
What are the benefits of small cash loans?
Our small personal loans can help you pay for unexpected events that throw you off budget. For example, they can cover the cost of car or roof repair or let you sign up for your dream course. Thanks to immediate fundings, you not only avoid major hassles but also enjoy savings by allowing you to purchase time-limited offers. 
Additionally, small cash loans can help you build a solid credit file, which lenders consider during the approval process and when computing your interest rate. In general, the higher your score, the higher your chances of getting your loan application approved and the lower the rates you get to enjoy. 
To build a solid credit file and increase your credit score, make sure that you pay on time, pay down revolving account balances, catch up on past-due amounts, and limit how you apply for new accounts. 
However, not all small cash loans are created equal. At OzMoney, we're able to offer lower interest rates than traditional lenders because we don't have expensive offices. Instead, we rely on our highly skilled staff, smart data, and infrastructure that allow us to do everything online. 
What criteria do I need to fulfil to be approved for a small cash loan?
To apply for our small cash loans or any credit products, you need to be at least 18 years old, an Australian resident, and currently employed. 
As an advocate of responsible lending, we check our borrowers' credit file, payment history, and bank statements (which can reveal their current income and monthly expenses) during the approval process to ensure that they can easily repay their loans without having to resort to drastic cost-cutting measures. 
Do small cash loans appear on my credit report?
Small cash loans, like any personal loans, are factored into your credit report or score, which is a mathematical formula that predicts the likelihood of borrowers paying back their loans on time. Responsible money lenders like OzMoney check this score during the approval process to ensure that you can only tap into a financing product that you can comfortably afford to repay.
Other factors that are considered in your credit score include credit cards, mortgages, student loans, and car payments, while monthly bills like utilities, rent, and phone bills are typically left off your credit report. 
Is there a requirement for collateral/security for small cash loans?
Traditional lenders that allow you to borrow small loan typically require collateral or security (e.g., house, stocks, cash in savings accounts, car, boat, etc.). But at OzMoney, we eliminate this condition to streamline and speed up our application and approval processes, which are typically completed within the same business day. 
What factors should I consider before availing a small cash loan?
Before you apply for small cash loans, you need to identify how much you need and why you need this financing option. Next, consider your monthly salary and living expenses to determine the repayment amount you're comfortable with. 
You should also check your credit report, which you can obtain for free from three major credit reporting agencies in Australia, namely, Equifax, Experian, and illion. Sometimes the credit files differ depending on the source, so you may want to compare them and check anything that stands out to correct possible mistakes and update your record. 
Do you charge extra for late repayments?
If your bank account is not up to date by the end of the last day of the month, you'll be charged a $15 overdue fee. But if you find yourself struggling with your repayments, you can inform OzMoney so we can come up with an arrangement that works better for you. 
Also, you can ask us to change the date of your direct debit due date with one business-day notice; however, this may come with a small late fee associated with postponing your direct debit. 
To learn more about our small cash loans with personalised low interest rates, visit OzMoney to find out which credit product is the most suitable for your unique situation.