Showing results for
$5,000 Personal Loan
Low rate personal loans for everyday
Apply for a hassle-free personal loan with competitive rates and flexible repayment options.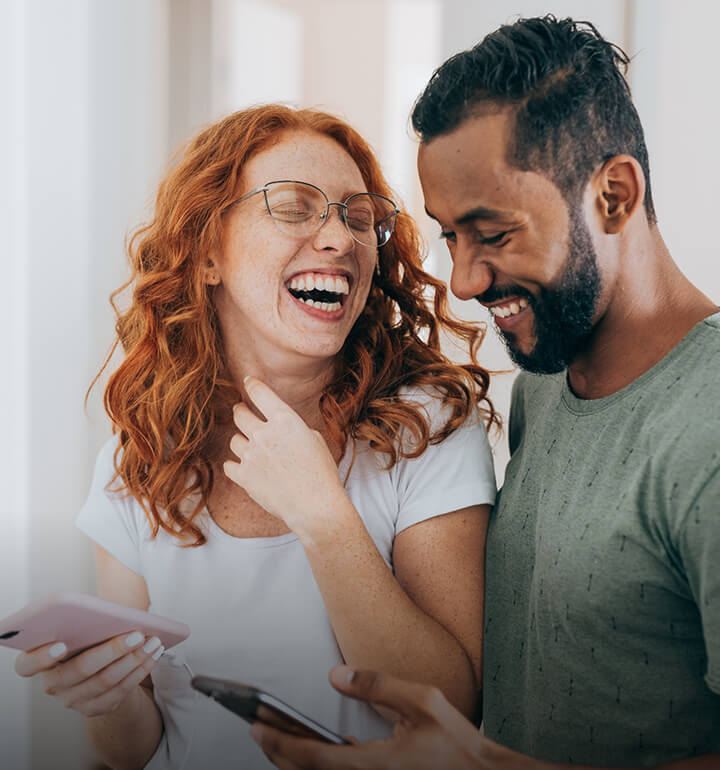 Why choose MyOzMoney?
We are all about making things easier for you.
Quick application
Applying online takes less than 5 minutes. No paperwork required.
Fast approval
We'll give you a fast outcome on your application.
Great rates
Competitive, personalised interest rates.
Uncomplicated loans
Apply online for personal loans of up to $50,000. We do everything online, making it faster and easier for you while keeping our costs low, so we can pass those savings back to you.
Low personalised rates
Competitive interest rates tailored to your financial situation.
No early repayment fees
Pay off your loan ahead of schedule without any extra charges.
Instant money transfers
Get quick access to your funds. Once approved, we'll transfer the money instantly.
Flexible terms
Choose a loan period and payment schedule that suits you.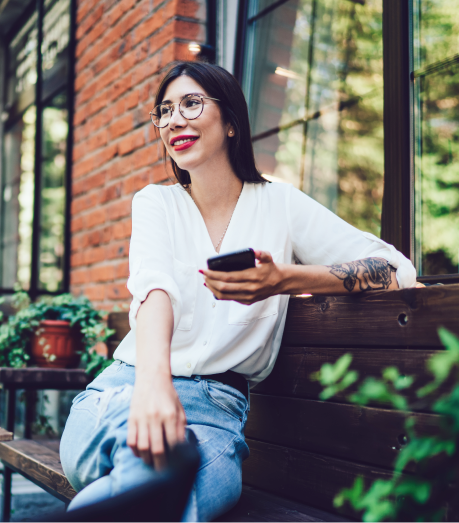 How it works
Applying is easy
Follow these simple steps to apply for your personal loan.
1
Customise your loan
1
You have the power to choose the loan amount you want to borrow and the repayment schedule that best suits your needs.
2
Get your rate in minutes
2
It takes less than 5 minutes to get your rate, and it won't affect your credit score. Once you have your rate, it's your choice if you want to submit the application.
3
Fast access to funds
3
If your application is approved, we transfer the loan amount to your bank account straight away.
Cash Now
We are the online money lender offering fast and easy cash now. Our online application process takes you less than 5 minutes to complete and approvals are fast. There is no paperwork to fill out and phone conversations are usually not required. Just quick, intuitive online applications and same day cash loans. Customers who apply during our business hours typically receive a response within the hour. If you're happy with your loan offer, then you simply sign your contract online and your funds are transferred immediately. Depending on who your bank account is with, this could mean you have the cash you're looking for the same day you applied for it.
How to get quick cash now?
Getting quick cash loans has never been easier. MyOzMoney specialises in offering fast, intuitive and easy applications all online, servicing all of Australia including personal loans Sydney, Melbourne and Brisbane. When you submit your application, you'll be asked to log into your online banking platform which sends us a read-only copy of your bank statement for the last 90 days. This statement shows us everything we need to know about your finances and helps us fast-track the application process for our range of fast cash loans.
Our range of finance options includes fixed rate personal loans from $2,100 to $50,000 or a line of credit option that works like a credit card, offering you access to easy cash up to a pre-approved credit balance of $15,000. Before you get started on an application for cash now from MyOzMoney, consider taking a quick look at our personal loan repayment calculator. This tool is designed to help our customers get an idea of how our large and small loans will affect your current cash flow before you submit your online loans application. You can adjust things like the interest rate charged, the total loan amount and the loan term you are ideally looking for to find the most affordable option that works for you.
With monthly or fortnightly repayments, you can easily budget this into your current living expenses to get a general idea of how your finances are likely to be impacted by a new loan or a line of credit. Short term loans will mean that you pay less in cumulative interest over the term of the loan, but it will mean that your monthly repayments will be higher.
Can you get cash now without taking a loan?
You may find that a revolving line of credit makes more sense for your current financial situation than a quick loan offering you a single lump sum cash payment. Our credit line offers you access to a pre-approved credit amount that you can transfer into your everyday account whenever you need to, like a fast and easy cash advance. Use as little or as much as you need with minimum transfer amounts of $100. As you repay your credit funds, they automatically become available for you to draw on again. 
This could be a more convenient cash now option for people who need regular access to funds rather than a lump sum loan amount. Repay your used credit immediately or take your time with flexible monthly instalments. Enjoy peace of mind knowing that there's a little extra cash available for emergency spending like urgent car repairs, last-minute flights or for helping out with your general expenses between pay cycles. Whether you're applying for a large unsecured personal loan, small loans and short term loan options or our line of credit, application time is the same. It takes less than 5 minutes to complete and submit your online form and you could have access to cash the same day you applied.
How to get cash now with no credit?
To be eligible to apply for any of our credit products you must be at least 18 years old, a permanent resident in Australia and currently employed. MyOzMoney is a responsible lender, and we are committed to tailoring our range of credit products like our cash now loans and our credit line to individual customers. When you apply for any of our loan products, we take into account everything you would expect a responsible lender to look at including your credit history, current living expenses and any other bills and debts that you may have. If you have no credit history or poor credit history then you may not be approved for the loan amount that you're looking for straight away. To help you rebuild your credit history and develop healthy credit habits, it may be worth considering applying for a small loan first. Loan balances from MyOzMoney start at just $2,100 with loan terms available for just 1 year and there are no early exit fees for customers who pay out their loan balance early. The more successful your credit history is, the higher the chances of you being offered the loan amount you need with lower fees and charges in the future.
Whatever you need cash now for, we can help. We offer applicants a fast and stress-free online application form that you can complete in a matter of minutes. Online approvals are fast, and we don't need to call your employer to check up on you. Instead of uploading payslips and verifying your application details manually, we use a secure connection directly to your online banking provider. This is read-only access and will be used to quickly verify your incoming and outgoing money. It means that we can offer our customers quick, effortless credit. 
Apply online right now to see how much cash you could get now.