Showing results for
$5,000 Personal Loan
Low rate personal loans for everyday
Apply for a hassle-free personal loan with competitive rates and flexible repayment options.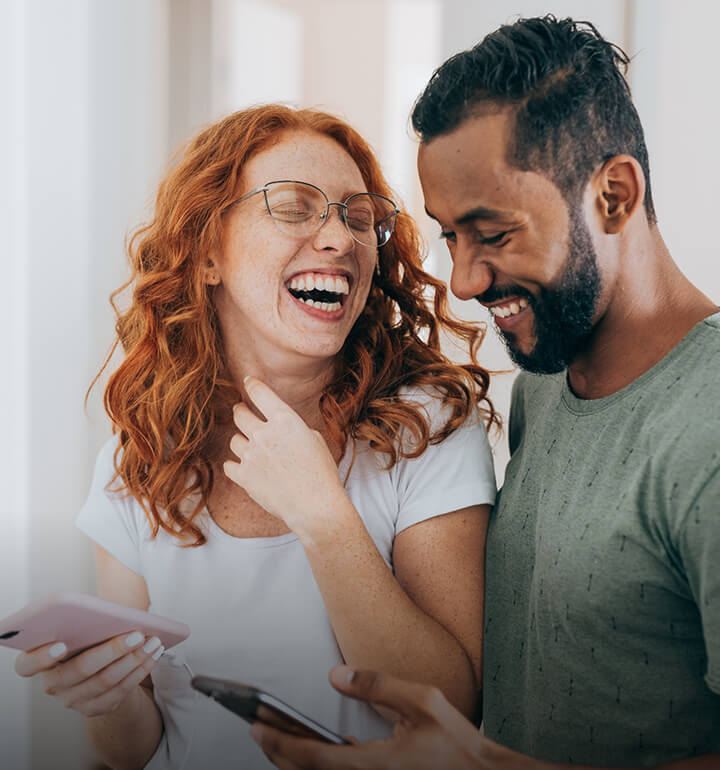 Why choose MyOzMoney?
We are all about making things easier for you.
Quick application
Applying online takes less than 5 minutes. No paperwork required.
Fast approval
We'll give you a fast outcome on your application.
Great rates
Competitive, personalised interest rates.
Uncomplicated loans
Apply online for personal loans of up to $50,000. We do everything online, making it faster and easier for you while keeping our costs low, so we can pass those savings back to you.
Low personalised rates
Competitive interest rates tailored to your financial situation.
No early repayment fees
Pay off your loan ahead of schedule without any extra charges.
Instant money transfers
Get quick access to your funds. Once approved, we'll transfer the money instantly.
Flexible terms
Choose a loan period and payment schedule that suits you.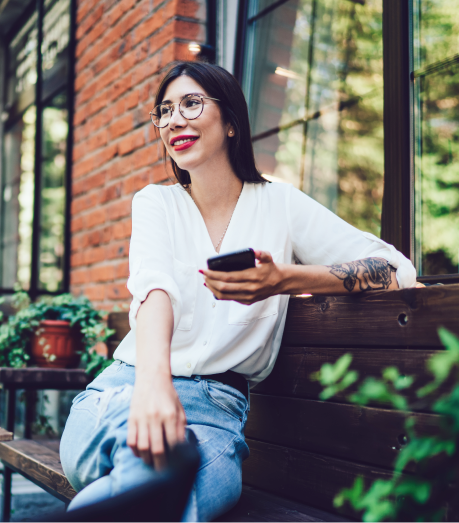 How it works
Applying is easy
Follow these simple steps to apply for your personal loan.
1
Customise your loan
1
You have the power to choose the loan amount you want to borrow and the repayment schedule that best suits your needs.
2
Get your rate in minutes
2
It takes less than 5 minutes to get your rate, and it won't affect your credit score. Once you have your rate, it's your choice if you want to submit the application.
3
Fast access to funds
3
If your application is approved, we transfer the loan amount to your bank account straight away.
Need Money
If you need money right now, then we can help. We offer customers a range of finance options including fixed rate personal loans for balances between $2,100 and $50,000 as well as a line of credit accounts offering pre-approved balances of up to $15,000. Applying for any of our fast personal loans or our line of credit takes you less than 5 minutes and is all done online. To be eligible for any of our credit products, you will need to be at least 18 years old, currently employed and a permanent resident in Australia.
As a wholly online lender, everything that we offer is offered via our website. This makes it quicker and easier for you to apply, get approved and get the money you need. Customers who apply during our business hours typically receive a response within the hour. If you're happy with the loan offer that we have made to you, or the line of credit balance you have been offered, then accepting your new finance is quick and easy too. Simply sign your digital loan contract and send it back to us. As soon as we receive your signed contract, your new funds are transferred immediately. Depending on which bank your account is with, this could mean that the cash you're looking for hits your account within just hours of submitting your application.
What to do when you need money fast?
If you are planning to apply for our fixed rate personal loans to pay out some smaller debts like medical expenses, utility bills and a rental bond on a new property, then we can help you secure fast cash loans that get you moving closer to your financial goals sooner rather than later. Paying out big bills in one lump sum can affect your cash flow and strain already strained finances. With easy loans from MyOzMoney, you can conserve your cash flow and keep your savings balance looking healthy.  Schedule your loan repayments so that direct debits match up with your pay cycle, making it easier and simpler to meet your repayment schedule and get back in front of your debt.
The best way to check whether you can comfortably afford repayments on your ideal loan amount is by using a budgeting tool like a loan calculator. Use our loan repayment calculator online to get a general idea of what kind of repayment amount you might be looking at. Tools like these only offer you indicative repayment amounts and interest rates, but they can be handy for checking the affordability of any finance option before you apply. Budget in a likely repayment amount to check that you can comfortably manage it around your current living expenses. We don't charge our customer early termination fees so if you're in a good financial position before your loan term ends then you can pay out your loan balance early and save on interest charges. We also service all of Australia offering personal loans to Sydney, Melbourne and Brisbane.
Alternatively, our line of credit option offers you access to quick cash loans when you need them instantly. Get approved for up to $15,000 and transfer what you need into your account whenever you need it. Repay your credit funds over time or in one go. Once repaid, your funds become available to use again immediately, a bit like a credit card.
Our personal loan products come in all shapes and sizes, for all kinds of customers. As with other money lenders, when you apply online with MyOzMoney, you will need to permit us to access your credit file. This is lending standard practice and any responsible money lender will ask you for this information. Don't worry if your credit file and history aren't as good as they could be. Recent changes to the information credit providers now receive from a person's credit file include recent payments you have made which help to give us a more complete picture of your current financial status.
Previously, defaults on a person's credit file were listed simply as either 'paid' or 'unpaid' which wasn't very helpful. It sometimes meant that lenders would automatically reject an application, deeming the applicant too risky to lend to. Now, your credit file information will include the history of the past 24 months, including payments you have made and when you have made them. This is vital for people who might have had an issue in the past but have worked hard to rectify it, repaid their default and are looking to refinance again and get back on their feet properly. Our loan assessment team will now be able to see what inroads you have made to repair your credit file and evaluate your new application with a more comprehensive understanding of what's affordable for you right now.
What does this mean for an application that you make today? If you need money today and your credit file doesn't look quite as good as it might, don't worry. We may approve your application with slightly higher fees to reflect the risk we think you pose, or we may approve you for a loan balance that's a little bit less than you're looking for. Taking our small loans and short term loans can help you to rebuild your credit file. A strong history of successfully repaid credit helps to demonstrate healthy credit habits that translate to lower fees on future credit as well as potentially higher credit balances offered to you down the track.
We can help you get the money you need to grab a bargain at the car yard. We can help you secure your spot at a higher education provider with student loans for college and university. We can help you get quick loans to cover expenses you didn't know were coming like mechanical repairs to your vehicle, emergency renovations around the home, or even travel loans to help you fund a life adventure. 
Whatever you need money for, MyOzMoney can help. Apply for our online loans today and you could have the money you need in your account by close of business.