Showing results for
$5,000 Personal Loan
Low rate personal loans for everyday
Apply for a hassle-free personal loan with competitive rates and flexible repayment options.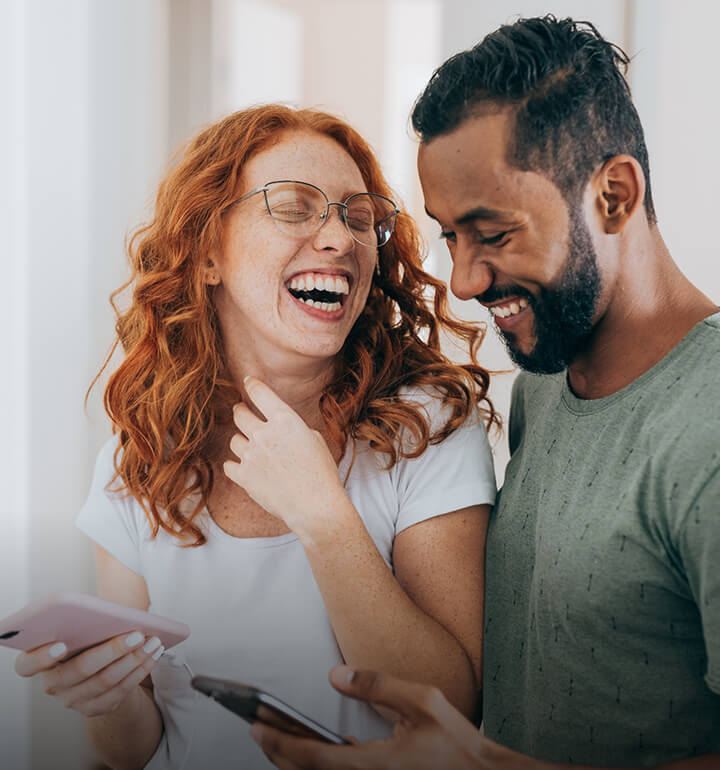 Why choose MyOzMoney?
We are all about making things easier for you.
Quick application
Applying online takes less than 5 minutes. No paperwork required.
Fast approval
We'll give you a fast outcome on your application.
Great rates
Competitive, personalised interest rates.
Uncomplicated loans
Apply online for personal loans of up to $50,000. We do everything online, making it faster and easier for you while keeping our costs low, so we can pass those savings back to you.
Low personalised rates
Competitive interest rates tailored to your financial situation.
No early repayment fees
Pay off your loan ahead of schedule without any extra charges.
Instant money transfers
Get quick access to your funds. Once approved, we'll transfer the money instantly.
Flexible terms
Choose a loan period and payment schedule that suits you.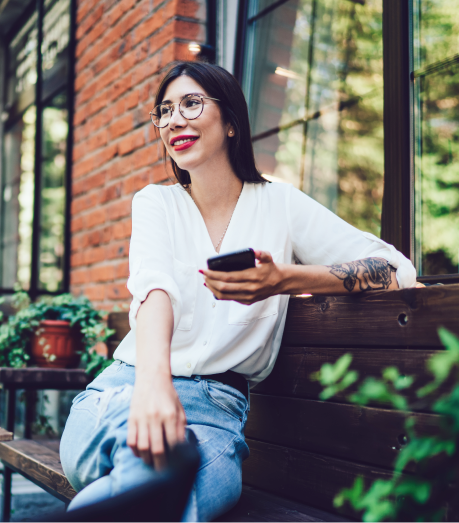 How it works
Applying is easy
Follow these simple steps to apply for your personal loan.
1
Customise your loan
1
You have the power to choose the loan amount you want to borrow and the repayment schedule that best suits your needs.
2
Get your rate in minutes
2
It takes less than 5 minutes to get your rate, and it won't affect your credit score. Once you have your rate, it's your choice if you want to submit the application.
3
Fast access to funds
3
If your application is approved, we transfer the loan amount to your bank account straight away.
Bond Assistance
Moving house can be very stressful, not to mention expensive so in some situations, bond assistance could really come in handy, especially when you may have to pay the new bond before you get your old bond back. Finding the perfect property to rent isn't easy, so when you find just the right place, you'll want to make sure you secure it before anyone else does. If you don't have enough money to pay for the bond upfront and quickly, it could mean that you miss out on the house or apartment altogether. That's where MyOzMoney comes in. We provide quick loans that you can apply for in a matter of minutes. So if you are looking for fast same day cash loans, then you've come to the right place.  
How to apply for bond assistance?
The bond loan application process will be different depending on who you are borrowing the money from and what type of cash loans or cash advance you are applying for. If you need cash fast, the application process for an unsecured personal loan with MyOzMoney is simple. As long as you are over 18 years of age, currently employed and a permanent resident of Australia, you can apply for cash loans online via your laptop, smartphone or tablet at a time and place that suits you. And it should only take you about 5 minutes. 
The first step is choosing your loan amount and how long you would like to borrow the money for. MyOzMoney offers small personal loans from $2,100 up to larger unsecured loans of $50,000, and we don't charge early repayment or exit fees. Aside from the bond, there can be several other costs associated with moving, too, such as connection fees for the internet and utilities, removalist fees, and you may need to pay up to 4 weeks rent in advance. You may also need to buy additional furniture to fit the new space. So aside from borrowing money for bond assistance, you might want to borrow some extra money for unforeseen expenses. Of course, you'll need to make a budget before you go apply for any large or small loans so you don't borrow more than you can comfortably afford to pay back.
If you're wondering how much you can borrow, MyOzMoney's online personal loan repayment calculator can help you find a loan amount that's right for you. We are also upfront about our fees, charges and personal loan interest rates so you'll know what to expect before you agree to the loan. 
Being a responsible lender, MyOzMoney does carry out credit history checks as part of our easy loans assessment process. We realise this only tells part of the story, so we take into account other relevant information such as income, bank statements and your other financial commitments. In the unfortunate situation that your same day loans application is declined, we would be happy to reconsider your application at a later time when your financial circumstances have improved. 
Once you've submitted your loan application, our proprietary loan management platform will assess financial and social touchpoints in real-time so it won't take long before you find out if your fixed rate personal loans have been approved. Once that happens, we'll send the funds to your bank account. We know when you need bond assistance, a quick response time is critical so that's why we have worked hard to develop an innovative digital application process to help you get your money as fast as possible. 
If you are looking for bond assistance NSW, bond assistance QLD, bond assistance VIC or anywhere else in Australia, a MyOzMoney personal loan could help. Aside from personal loans in Australia, you can also apply for a pre-approved line of credit up to $15,000. And we don't only help with bond assistance since we also offer renovation loans, boat loans and student loans. Whether you need easy loans or a travel loan, contact MyOzMoney today. We are an online business, but you can get in touch with our team 7 days a week if you have any questions or need assistance. Call us on 1300 818 163 anytime from 8am to 9pm (AEST) Monday to Friday or 9am to 9pm (AEST) Saturday or Sunday or contact us via our website. Apply for a MyOzMoney loan online now and the funds could be in your account before you know it!