Showing results for
$5,000 Personal Loan
Low rate personal loans for everyday
Apply for a hassle-free personal loan with competitive rates and flexible repayment options.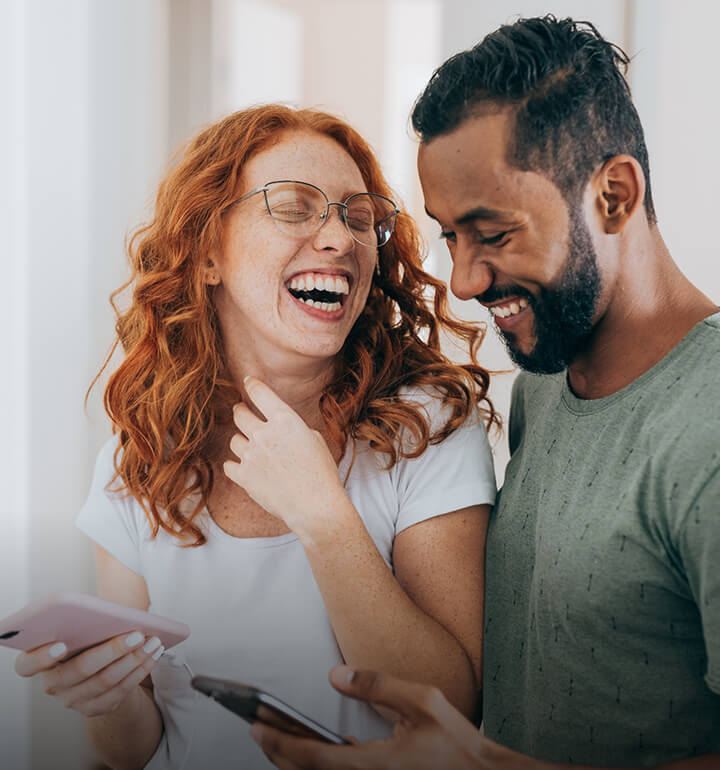 Why choose MyOzMoney?
We are all about making things easier for you.
Quick application
Applying online takes less than 5 minutes. No paperwork required.
Fast approval
We'll give you a fast outcome on your application.
Great rates
Competitive, personalised interest rates.
Uncomplicated loans
Apply online for personal loans of up to $50,000. We do everything online, making it faster and easier for you while keeping our costs low, so we can pass those savings back to you.
Low personalised rates
Competitive interest rates tailored to your financial situation.
No early repayment fees
Pay off your loan ahead of schedule without any extra charges.
Instant money transfers
Get quick access to your funds. Once approved, we'll transfer the money instantly.
Flexible terms
Choose a loan period and payment schedule that suits you.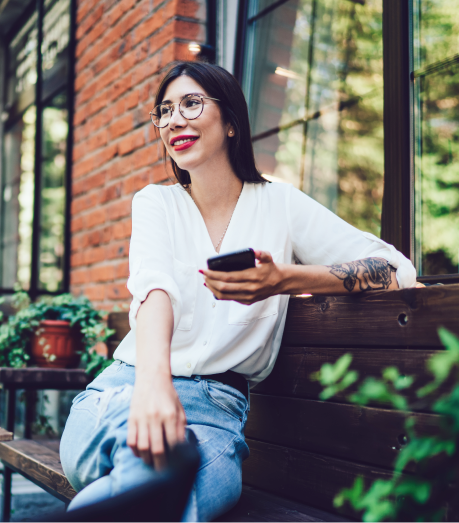 How it works
Applying is easy
Follow these simple steps to apply for your personal loan.
1
Customise your loan
1
You have the power to choose the loan amount you want to borrow and the repayment schedule that best suits your needs.
2
Get your rate in minutes
2
It takes less than 5 minutes to get your rate, and it won't affect your credit score. Once you have your rate, it's your choice if you want to submit the application.
3
Fast access to funds
3
If your application is approved, we transfer the loan amount to your bank account straight away.
Travel loan
Suppose you're planning a holiday and thinking about getting a travel loan. In that case, MyOzMoney offers low rate unsecured personal loans from $2,100 to $50,000 that can be used for a variety of purposes, including travel. So from short getaways in Australia to extended trips overseas, we've got you covered. Whether you're planning a holiday and want to take advantage of an early bird discount or you have found a great last-minute deal for a weekend away, when it comes to travel loans, you'll often want to get access to quick loans.
With a MyOzMoney personal loan, you can apply in a matter of minutes, and with a fast approval process and same-day transfers the funds could be in your bank account on the same day you apply.
How do travel loans work?
If you are looking for a travel or holiday loan, an unsecured personal loan will be a popular choice. With unsecured loans, you can borrow a set amount of money that you'll then pay back in regular instalments over a fixed term without needing to provide an asset as collateral. Most money lenders will conduct a credit check before they lend you the money, and they will use this, along with other financial information, to assess your application. You can also choose between fixed rate personal loans where the interest rate remains constant throughout the duration of the loan, or variable rate personal loans where the interest rate will fluctuate according to market conditions. If you prefer your repayments to be predictable or on a tight budget, a fixed rate personal loan will provide you with more certainty. With so many cash loans to choose from, it may be helpful to do a personal loan comparison in Australia to weigh up your different options.
There are many costs associated with travelling including transport, food, accommodation, travel insurance, spending money and more so it is a good idea to do a holiday budget. There may also be unforeseen expenses such as excess baggage or paying for additional activities you hadn't initially planned on doing. You'll want to make sure you have enough money to cover all your expenses, but you won't want to borrow more money than you can afford to pay back. Many online money lenders such as MyOzMoney have personal loan repayment calculators that are useful to help you work out how much money you think you'll be able to comfortably borrow before you apply for your loan. It can give you an indication of what your loan repayments and personal loan interest rates are likely to be over different loan terms. MyOzMoney easy loans come with loan terms ranging from 1 year to 5 years, and we don't charge early exit fees. This means if you take out a longer-term loan and find yourself in a position where you can pay your loan back early, you won't be penalised for doing so. Once you've submitted your application, we can confirm what your repayments and interest rate will be before you agree to the loan.
Why should I take a travel loan?
When planning a holiday, you can sometimes save money on tours and accommodation if you book in advance. So even if you know you'll have the money when the time comes, you may decide it would be beneficial to pay and book your holiday ahead of time. That's where a short term holiday loan can be useful. MyOzMoney offers same day loans from $2,100 up to $50,000 with competitive personal loan interest rates. We are very transparent about our pricing too so that you won't be faced with any unexpected fees or charges. Our fast and easy paperless application process can be completed in just 5 minutes. By securely accessing a 90-day read-only snapshot of your bank statements, we'll be able to verify your income and other information very quickly and using our proprietary loan management platform, we can assess financial and social touchpoints in real-time, so we can let you know whether your loan has been approved in minutes. Once your loan has been approved and you've agreed to the loan terms, we'll transfer the funds to your bank account. Transfer times will vary depending on who you bank with, but in many cases, the money will be in your account in a matter of hours. And it's not only paying for a holiday that MyOzMoney can help with. Whether you are looking for travel loans, boat loans, home improvement loans, medical loans, graduate loans, student loans and more, contact us today to find out more about our same day cash loans online.
If you are looking for a more flexible form of credit, MoneyMe also offers a line of credit up to $15,000. Rather than needing to pay fixed monthly payments with a line of credit, you can continue to redraw money up to your approved credit limit. We don't have a physical office that keeps our overheads low, but we still offer exceptional customer service. Our team is available via phone seven days a week (8 am to 9 pm (AEST) Monday to Friday, and 9 am to 9 pm (AEST) on weekends) if you have any questions about our different travel financing options. Whether you are planning a local holiday here in Australia or you are thinking about jetting off overseas in the future, now is the time to turn your plans into a reality. Apply for a travel loan or line of credit online today and start packing!