Home
Log in

Personal loans

Hassle-free loans up to $50,000. Check your rate without impacting your credit score.

Learn more
Simple, flexible finance
Apply for a hassle-free personal loan with competitive rates and flexible repayment options.
Personal loans
Hassle-free loans up to $50,000. Check your rate without impacting your credit score.
Learn more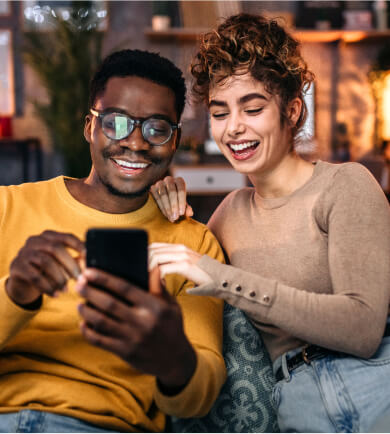 Why choose MyOzMoney?
We are all about making things easier for you.
Quick application
Applying online takes less than 5 minutes. No paperwork required.
Fast approval
We'll give you a fast outcome on your application.
Great rates
Competitive, personalised interest rates.
Uncomplicated loans
Apply online for personal loans of up to $50,000. We do everything online, making it faster and easier for you while keeping our costs low, so we can pass those savings back to you.
Low personalised rates
Competitive interest rates tailored to your financial situation.
No early repayment fees
Pay off your loan ahead of schedule without any extra charges.
Instant money transfers
Get quick access to your funds. Once approved, we'll transfer the money instantly.
Flexible terms
Choose a loan period and payment schedule that suits you.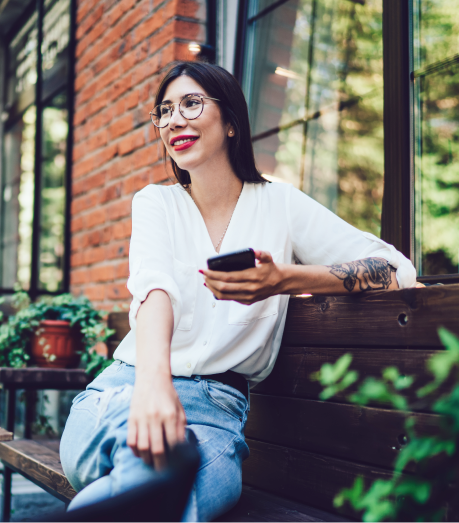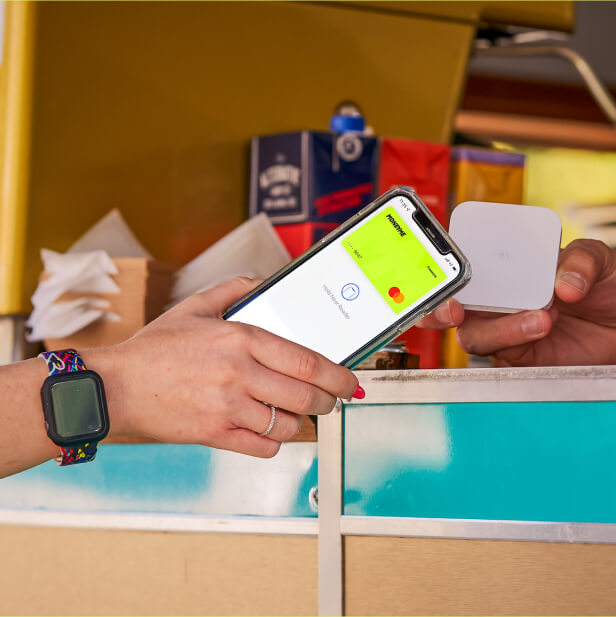 Freestyle Credit Card
By
A digital credit card with great rates and smart payment features. Money anytime, anywhere.
Smart ways to pay
Pay from your mobile wallet, shop online or transfer money using your digital card.
Interest-free terms
Enjoy the convenience of up to 55 days interest-free on purchases.
Use card straight away
Once approved, your digital card is ready to use instantly.
Cash back rewards
Earn up to 40% cash back when you shop online at over 2,000 stores.
How it works
Applying is easy
Follow these simple steps to apply for your personal loan.
1
Customise your loan
1
You have the power to choose the loan amount you want to borrow and the repayment schedule that best suits your needs.
2
Get your rate in minutes
2
It takes less than 5 minutes to get your rate, and it won't affect your credit score. Once you have your rate, it's your choice if you want to submit the application.
3
Fast access to funds
3
If your application is approved, we transfer the loan amount to your bank account straight away.
Empower your finances today
Cash Loans Online
Cash loans online are loans that you can apply for and receive completely online. They are typically used to finance small or urgent expenses that require fast funds, and can be applied for entirely online. They are often approved within in a matter of hours, and funds can be transferred the same day too.
Cash Loans Online
With MyOzMoney you can borrow up to $50,000 by applying for cash loans online. The online application process is fast, easy and completely secure. Once you're approved online, your cash advance can typically be transferred to your account within the hour, depending on your financial institution.
We make lending easy
When you need a small loan fast to pay for unexpected expenses, you could go to a regular bank and wait days, or you could apply for a cash loan online with MyOzMoney. The experience is completely hassle-free and fast, meaning you could have access to cash in advance in no time.
Secure online application
Our application process requires you to input some simple personal information, as well as an estimate of your income and expenses. This helps us determine your ability to repay the cash loan comfortably and easily. However, provided you are employed with regular income, this step should be a breeze. We also rely on Proviso technology to check your bank statements automatically, and confirm your financial information with little effort on your part. This helps your short term loan to get approved online faster.
You don't need to wait for money
With MyOzMoney, it has never been easier to access cash online, without having to wait. We have worked hard to develop an innovative digital application process to help you get cash fast.
Once you're approved for the loan and you agree to the terms, we'll transfer the cash online to your nominated bank account. If you have a Commonwealth Bank account, your funds can be transferred to you almost fast, though other financial institutions may take a little longer.
Completely transparent and fair
We're completely transparent about our fees and charges, so you always know how much you need to repay. Setting up your repayment schedule is also flexible. When you apply with us, we will ask you to nominate how often you receive income, so direct debits can be set up in line with this to make your loan repayments as predictable as possible.
You can also use our personal loan repayment calculator to plan your repayments before you start your loan application. What's more, your loan will have fixed interest rates, so you will always know how much you will have to pay.
And if you ever think there could be an issue with making future payments, just let us know in advance, and we can review your loan repayment plan. Don't worry, we're also real people, and very fair!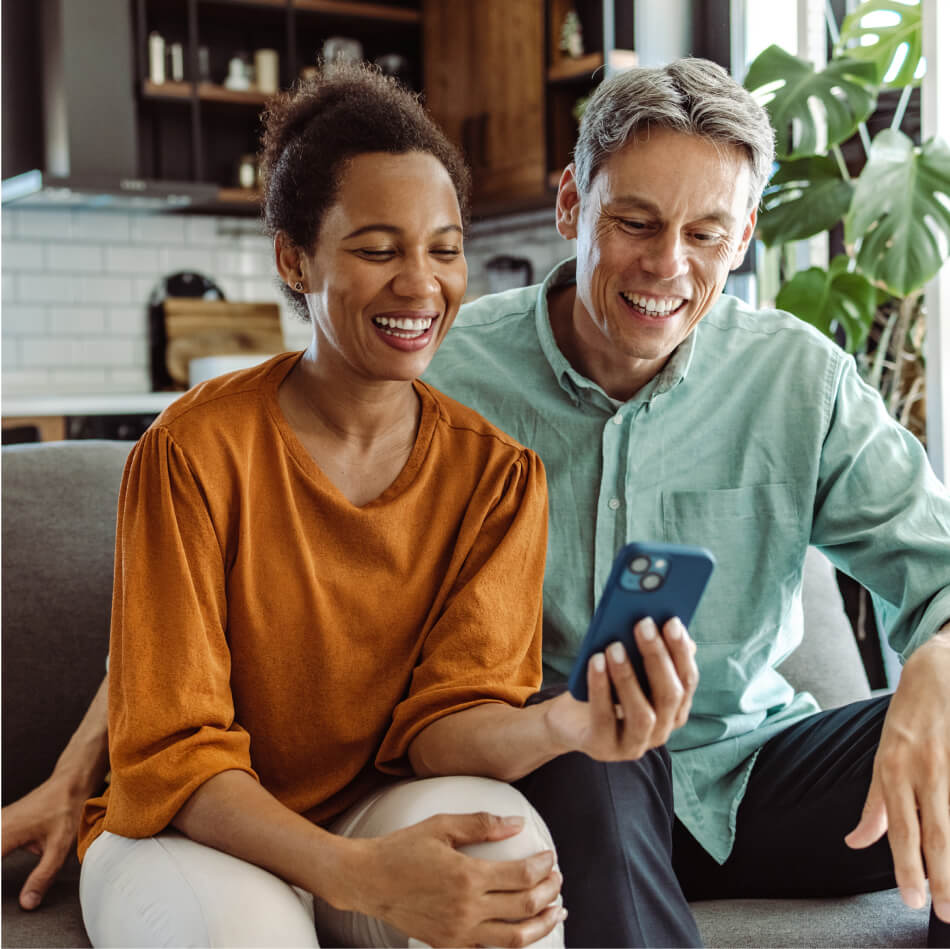 Empower your finances today
Cash Loans Online up to $50,000
Approved Fast | MyOzMoney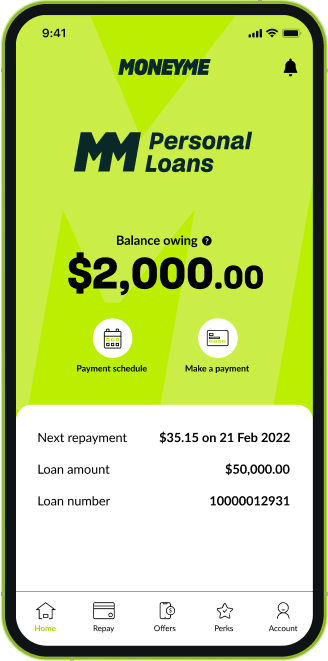 Fair and affordable loans
We are a money lender offering fast cash loans online to customers across all regions and cities of Australia. We provide quick and simple application processes that you can complete in a matter of minutes. As a fair and transparent online money lender, you can access your fees and repayment schedules online and enjoy lower rates than our competitors We won't charge you with early payout fees if you're able to clear your credit balance before the end of your loan term.
Our products exist online, and we don't even have a physical branch! But that doesn't mean we aren't a business full of real human beings. To ensure that every customer understands their cash loans online or their line of credit option thoroughly, we have a range online resources designed to be plain-speaking and easy to understand, as well a host of agents available to respond to your queries either over the phone or via email. If anything is unclear, please speak to a customer service agent and any of our friendly team members will be happy to take you through whatever you need to know.
You can complete your application for our complete range of personal loans in just a few minutes. There are no frequent phone calls and you can submit everything through your desktop or mobile phone. We can verify your indentity online and proof of your personal income and savings balances too. We cut down on the unnecessary paperwork and focus on fast, smart processes that get you the money you need sooner rather than later. 
Calculate your loan amount
Not sure what the best cash loans online amount should be? If you're looking for quick and easy finance but you're not sure how much money you are willing to borrow, consider looking at our online tools and resources like a personal loans calculator to accurately assess your borrowing capacity for some extra cash.
These loan calculators are designed to help you understand the difference between your loan balance and the interest charged over your loan term, showing you just how affordable your cash loans online will be once you're approved. Using a repayments calculator will give you an estimated monthly repayment amount that you can use to budget indicative payments into your existing living expenses. From there, you can see whether you can make extra repayments to reduce your total loan term and save on interest in the long run – or whether you should opt for a short term loan and pay the higher monthly repayments to pay off your loan sooner rather than later.
You can also use a loan calculator to determine which type of credit product works best for your needs. If you need credit funds to help you purchase a car or a boat, pay for renovations or a wedding, cash loans online could be the best option. You can borrow the total amount that you need and quickly budget in your repayments that you'll make slowly over time while you enjoy your new purchase. These are fixed rate loans that remain at the agreed-upon interest rate for the entire loan term so you know exactly what the loan is worth and how much it will cost you. Plus, you won't be hit with early termination fees if you're in a position to close out your balance ahead of schedule.
Revolving line of credit
Another credit product that e offer is a line of credit which you can use to pay for everyday things and managing unexpected bills. It works similarly to a credit card and quick cash advance when you need it. With MyOzMoney's line of credit, you are pre-approved for up to $15,000 that you can choose to draw down wherever you are and at the time you need cash. The minimum amount you can draw down at any time is $100, making this option a highly flexible credit source for people who aren't sure when they'll need additional funds, how much they will need and exactly how long they will take to repay their balance.
Like credit cards, the credit you repay becomes free again to borrow when you need it later. Unsecured loans, however, do not offer you this flexibility. You are not able to redraw credit funds from your quick loan, and if you do need another small loan then you will need to apply for one.
Extra cash for big spending
When it comes to repaying your line of credit, you're in control. You can use your credit line to help you with quick cash loans for moving to a new house and then slowly repay what you needed to borrow over time as you settle in. Once you are settled, you can simply repay your total balance immediately if you choose to, or continue to repay it slowly. You can even reschedule repayments when you need to and allow yourself a little extra breathing space now and then.
This is also a great option for people looking to book and plan a yearly holiday. Simply draw down the funds you need at the time of booking, pay for everything upfront, enjoy the early bird specials, and then slowly repay your balance over time. You could have totally repaid in time for the holiday itself and then redraw on your credit line to ensure you've got plenty of spending money to take with you.
How to get a cash loan
Our entire application process takes place online so there's no need to send us copies of things. To be eligible to apply for either our cash loans online and our line of credit, you must be at least 18 years old, a permanent resident of Australia and be currently employed. We will review things like your current salary, your living expenses and your credit history to come up with cash loans online amount tailored to you. Don't worry if you have bad credit and you're looking for something like a debt consolidation loan to clear it up. We'll help if we can. 
We believe in responsible and transparent lending which means all of our fees, terms and conditions are available online for you to review in an easy to read format before you apply online. Our advanced loan platform allows us to conduct accurate risk-based assessments in a matter of minutes, ensuring that our fast cash loans are offered at the most competitive rate available.
You can do a quick personal loan comparison before you accept any offer of finance from us to ensure that you really are getting the best deal available. Ensure, however, that when you are reviewing other credit providers that they have made their fee schedule clear and accessible, so you're not surprised by hidden charges later like an additional establishment fee or an ongoing account fee they weren't clear about from the start.
It's time to really start living your life and to get in front of your finances. Our cash loans online can be applied for in just 5 minutes, and your approval comes not long after that. Approved customers who sign off on their paperwork in time enjoy same day cash transfers. Depending on who your bank account is with, your funds for our loans online could hit your account the same day that you're approved.