Showing results for
$5,000 Personal Loan
Low rate personal loans for everyday
Apply for a hassle-free personal loan with competitive rates and flexible repayment options.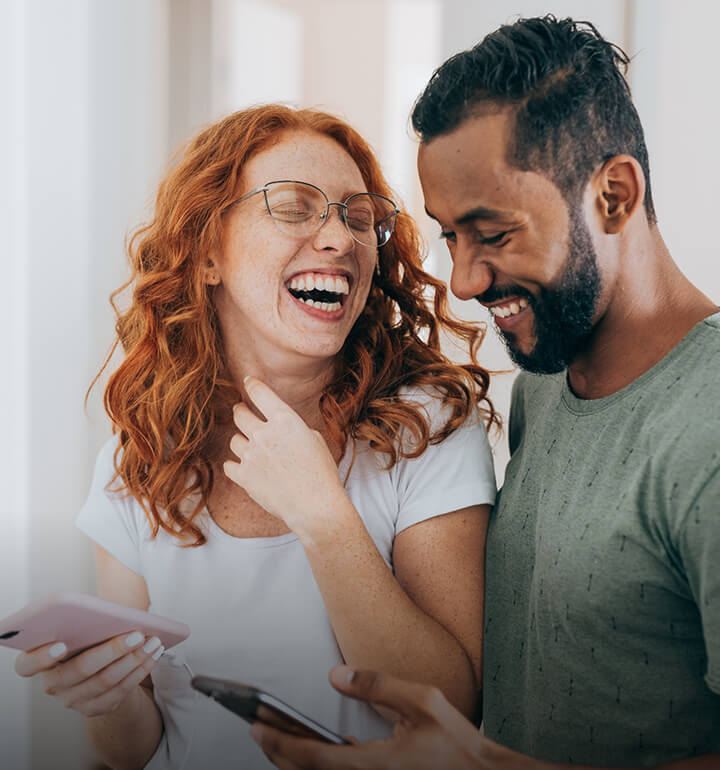 Why choose MyOzMoney?
We are all about making things easier for you.
Quick application
Applying online takes less than 5 minutes. No paperwork required.
Fast approval
We'll give you a fast outcome on your application.
Great rates
Competitive, personalised interest rates.
Uncomplicated loans
Apply online for personal loans of up to $50,000. We do everything online, making it faster and easier for you while keeping our costs low, so we can pass those savings back to you.
Low personalised rates
Competitive interest rates tailored to your financial situation.
No early repayment fees
Pay off your loan ahead of schedule without any extra charges.
Instant money transfers
Get quick access to your funds. Once approved, we'll transfer the money instantly.
Flexible terms
Choose a loan period and payment schedule that suits you.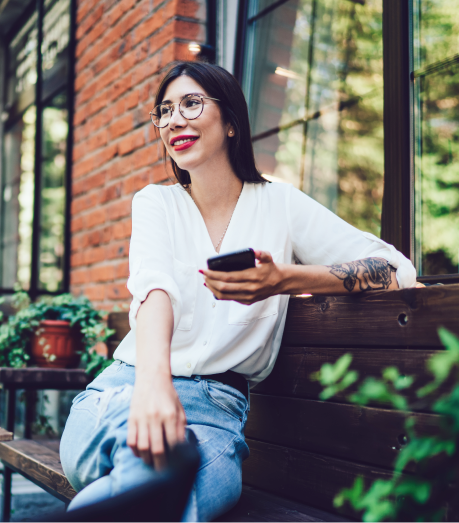 How it works
Applying is easy
Follow these simple steps to apply for your personal loan.
1
Customise your loan
1
You have the power to choose the loan amount you want to borrow and the repayment schedule that best suits your needs.
2
Get your rate in minutes
2
It takes less than 5 minutes to get your rate, and it won't affect your credit score. Once you have your rate, it's your choice if you want to submit the application.
3
Fast access to funds
3
If your application is approved, we transfer the loan amount to your bank account straight away.
Graduate loan
Are you looking for a graduate loan? Whether you are undertaking university education for the first time or heading back to tertiary study after a break, education costs in Australia are not cheap. In some situations, you may be entitled to government assistance, but otherwise, you may need to find another way to cover the costs. MyOzMoney offers straightforward and flexible express loans from $2,100 to $50,000. You can apply online for a personal loan in just 5 minutes.
What is a graduate loan?
If you are studying and can't afford the tuition fees upfront, you may be thinking about taking out a graduate loan to help cover your costs. One way for students to get access to money finance is to apply for a personal loan. From unsecured or secured personal loans, fixed rate personal loans or variable rate personal loans, graduate loans or consolidation loans, there are many different types of loans to choose from, so you'll need to find the one that best suits your financial circumstances. Doing a personal loan comparison Australia can help you when choosing between different loan alternatives. 
MoneyMe offers unsecured personal loans with fixed personal loan interest rates. With an unsecured loan, you won't need to provide an asset as security, and with fixed interest rates, you'll know exactly what your repayments will be each month. For students, having this certainty can make planning and budgeting easy. Unlike some education loans, students can apply for a MoneyMe personal loan for a range of purposes. You'll need to let us know what you are borrowing the money for when you apply for the loan, but whether you need a new car, money to cover accommodation or moving expenses, contact MyOzMoney today and see how we can help. 
What paperwork is needed for a graduate loan?
The paperwork required for a graduate loan will depend on the bank, financial institution or money lender you get your loan with. With a MyOzMoney personal loan, you'll need virtually no paperwork. Our application process is done entirely online, and by using financial verification and credit assessment technology, we can process your loan very quickly. By providing us with your bank details when you apply, you will allow us to be able to access a secure, read-only snapshot of your bank statements from the last 90 days. We can then assess financial and social touchpoints in real-time to give you an outcome in seconds using our proprietary loan management platform. We know when it comes to getting a loan to cover the costs of education, you'll want to know sooner rather than later whether your loan has been approved. And in some cases, you may even get a discount from your education provider if you pay your tuition fees upfront.
Are graduate loans subsidised?
From VET Student Loans and Beyond Year 12 to SA-HELP, HECS-HELP and more, the Australian Government can provide some assistance to finance tertiary study. Before applying for a graduate loan, you might want to check out theStudyAssist website to see what you are eligible for. You may also be able to claim some deductions come tax time if your education costs relate to your current employment activities. Further information on what you can and can't claim is available on the Australian Tax Office (ATO) website. Even with the available subsidies, if you require additional financial assistance, that's where a graduate loan or personal loan may come in handy.
What is the maximum loan amount for graduate students?
With a MyOzMoney personal loan, you can borrow from $2,100 to $50,000, so whether you are doing a short one month course, a Master's degree or a PhD, we've got you covered. And the good news is, if you decide to pay back your loan early, we don't charge early exit fees. The loan application process should only take a few minutes, and once your loan has been approved, we can transfer the funds immediately. Transfer times will vary between banks, but in some cases, it could mean the money will be in your account on the same day you apply.
If you are only after a small loan, we also offer a quick and easy line of credit from $1,000 up to $15,000. With a line of credit, the money becomes available again as you repay it, and you can access your cash up to your credit limit as many times as you want. This means you can have cash on hand for any occasion. As with our personal loans, a MyOzMoney line of credit also has a simple online application form that can be completed in a matter of minutes. To be eligible to apply for any of our credit products, you'll need to be a permanent resident of Australia, currently employed and at least 18 years of age. At MyOzMoney, we are transparent with our fees & charges and terms & conditions, so you can use this information to help you decide which option best suits your needs.
If you are keen to do more study and further your education but need some extra financial assistance to do so, get in touch today and see how we can help you get the funds you need. At MyOzMoney, we have taken the hassle out of getting a personal loan!