Showing results for
$5,000 Personal Loan
Low rate personal loans for everyday
Apply for a hassle-free personal loan with competitive rates and flexible repayment options.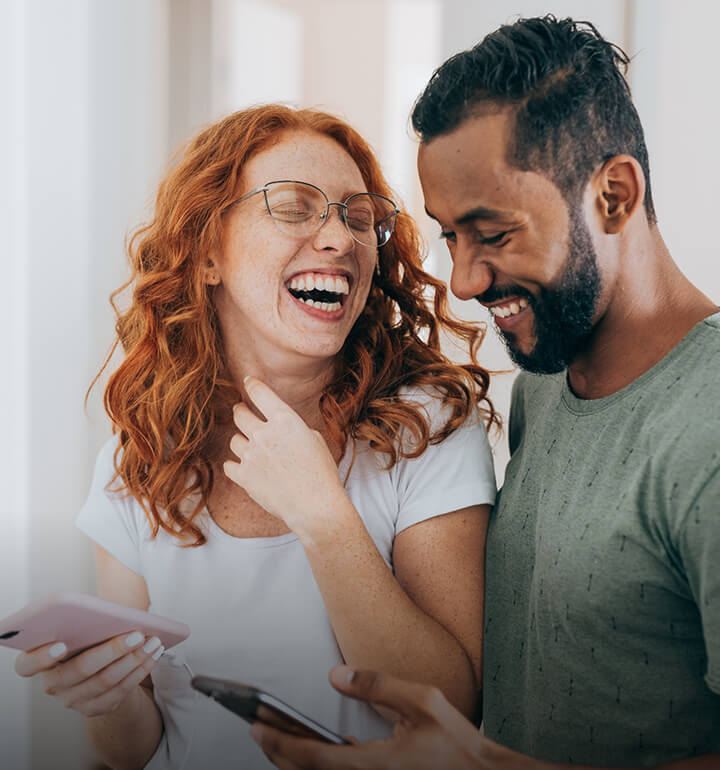 Why choose MyOzMoney?
We are all about making things easier for you.
Quick application
Applying online takes less than 5 minutes. No paperwork required.
Fast approval
We'll give you a fast outcome on your application.
Great rates
Competitive, personalised interest rates.
Uncomplicated loans
Apply online for personal loans of up to $50,000. We do everything online, making it faster and easier for you while keeping our costs low, so we can pass those savings back to you.
Low personalised rates
Competitive interest rates tailored to your financial situation.
No early repayment fees
Pay off your loan ahead of schedule without any extra charges.
Instant money transfers
Get quick access to your funds. Once approved, we'll transfer the money instantly.
Flexible terms
Choose a loan period and payment schedule that suits you.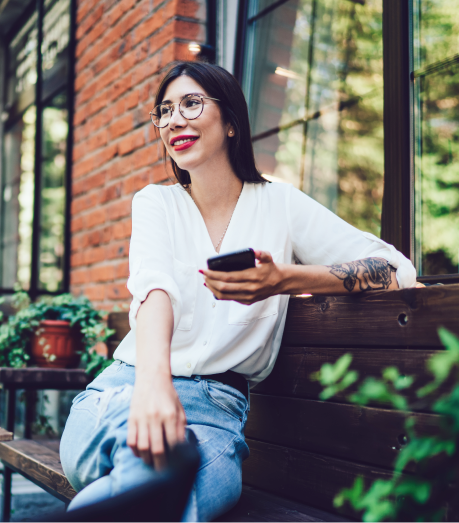 How it works
Applying is easy
Follow these simple steps to apply for your personal loan.
1
Customise your loan
1
You have the power to choose the loan amount you want to borrow and the repayment schedule that best suits your needs.
2
Get your rate in minutes
2
It takes less than 5 minutes to get your rate, and it won't affect your credit score. Once you have your rate, it's your choice if you want to submit the application.
3
Fast access to funds
3
If your application is approved, we transfer the loan amount to your bank account straight away.
Personal Loan Broker
If you are looking for a personal loan in Australia, you can apply directly to a bank or money lender. You can also go through a personal loan broker. Here we'll look at the pros and cons of each option to help you decide whether using a personal loan broker is worth it for you.  
Should I get a personal loan broker?
Before deciding whether you should use a personal loan broker, what do they do? Similarly to a mortgage broker, a personal loan broker's role is to help you find the best personal loan for your financial situation. They will compare personal loan products from a range of different lenders and make some recommendations and suggestions. Although some brokers can charge a broker fee, it usually doesn't cost the lender anything, as the loan broker will receive a commission from the lender.
A loan broker can help you with your application, but once you have your loan, you'll then usually be dealing with the lender. So should you get a personal loan broker, or is it better to do a personal loan comparison in Australia yourself? This will depend on several factors such as your financial circumstances, your knowledge about loan products, and how much time you have to spend doing research. To help you make your decision, let's look at some of the pros and cons of using a personal loan broker.
How can a personal loan broker help me?
There are several advantages of using a personal loan broker to help you find the best loan for you. As they are dealing with personal loans all the time, they should have a good understanding of how the different loan products work, and they may be able to find you a loan that you didn't know existed. Suppose you're choosing between secured and unsecured loans, variable rate personal loans or fixed rate personal loans and weighing up other different loan features. In that case, a loan broker can help explain the pros and cons of each of the different types of loans.
As well as saving you time, using a loan broker can be particularly useful if you don't meet the standard eligibility criteria for the major banks, for example, if you are applying for a low-income personal loan or a personal loan for the self-employed. If your broker understands the different offers, they can limit their recommendations to products where they think your application will be successful. This can be helpful to maintain your credit score as it will prevent any unnecessary loan applications or potential rejections.
Although using a loan broker can be convenient, there are some things you need to be wary of. Firstly, you'll need to make sure your loan broker has a large lender network because if you are limited to a small number of lenders, you may not get the best deals, and some lenders don't deal with brokers, so you may need to do your own additional research too. You'll also want to make sure you are dealing with a reputable loan broker as you don't want the broker to recommend the loan that pays the highest commission to them rather than the loan that's best for you.
Some brokers also charge you for their services, so make sure you find out about any fees or charges before going ahead. To make an informed assessment about what loan is best for you, a personal loan broker will need to find out about your financial situation, so if you need express loans, you may find it quicker to approach a lender directly. Brokers may also have a minimum loan amount they are happy to work with, so a loan broker may not be viable if you are only looking for a minimal loan.
Although using a personal loan broker can be convenient, some borrowers prefer to do their own research and approach lenders directly. Many online lenders have detailed information about their products on their website, making it quick and easy to compare offers online. Once you've found a personal loan that's right for you, the application process is usually more straightforward than it has been in the past. With low doc personal loans and other loans where you need virtually no paperwork, you can apply online in just a few minutes and often get an outcome on the same day.
If you are looking for a low rate personal loan, MyOzMoney offers personal loans from $2,100 up to $50,000. Our online application can be completed in just 5 minutes without the need for complicated paperwork. Our proprietary loan management platform can assess financial and social touchpoints in real-time, allowing us to give our customers a very fast outcome. Once you've agreed to the contract, we can transfer the money straight away. In many cases, the funds will be in your account on the same day, although transfer times can vary between lenders. Whether you are buying a new car, paying for a wedding or doing home renovations, if you are looking for a simple and flexible loan, contact MyOzMoney today!