Showing results for
$5,000 Personal Loan
Low rate personal loans for everyday
Apply for a hassle-free personal loan with competitive rates and flexible repayment options.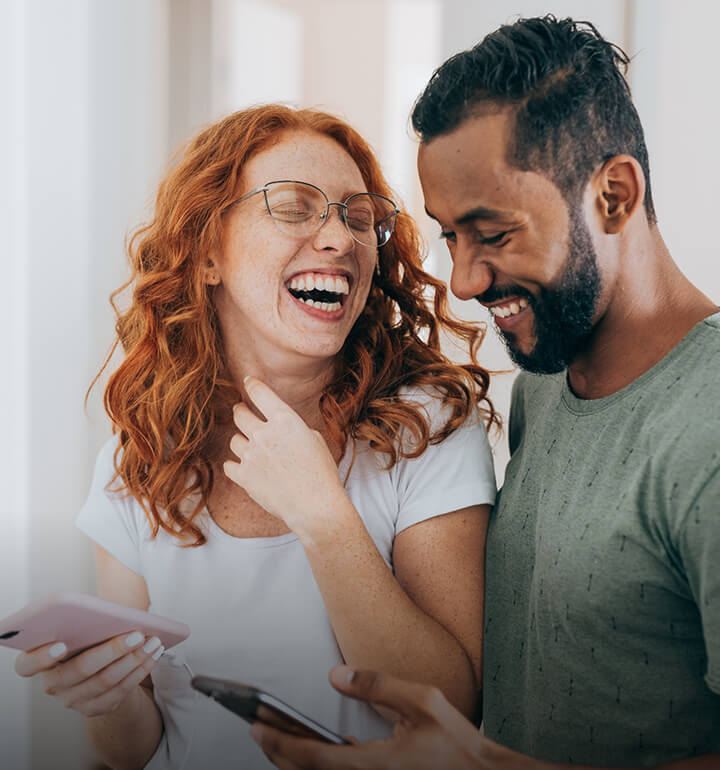 Why choose MyOzMoney?
We are all about making things easier for you.
Quick application
Applying online takes less than 5 minutes. No paperwork required.
Fast approval
We'll give you a fast outcome on your application.
Great rates
Competitive, personalised interest rates.
Uncomplicated loans
Apply online for personal loans of up to $50,000. We do everything online, making it faster and easier for you while keeping our costs low, so we can pass those savings back to you.
Low personalised rates
Competitive interest rates tailored to your financial situation.
No early repayment fees
Pay off your loan ahead of schedule without any extra charges.
Instant money transfers
Get quick access to your funds. Once approved, we'll transfer the money instantly.
Flexible terms
Choose a loan period and payment schedule that suits you.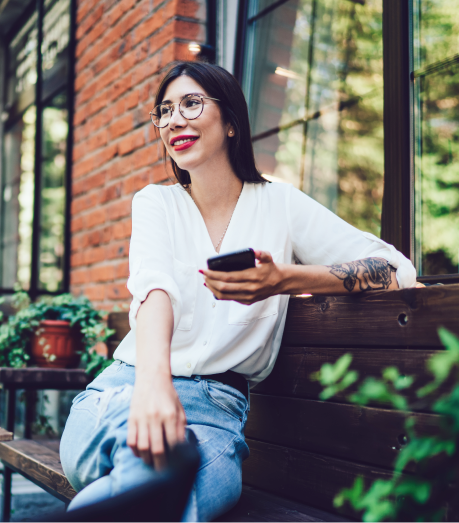 How it works
Applying is easy
Follow these simple steps to apply for your personal loan.
1
Customise your loan
1
You have the power to choose the loan amount you want to borrow and the repayment schedule that best suits your needs.
2
Get your rate in minutes
2
It takes less than 5 minutes to get your rate, and it won't affect your credit score. Once you have your rate, it's your choice if you want to submit the application.
3
Fast access to funds
3
If your application is approved, we transfer the loan amount to your bank account straight away.
Fixed-rate personal loan
Are you thinking of applying for a fixed rate personal loan? Whether you are doing some home renovations, pre-booking a holiday, requiring some bond assistance, looking at credit card debt consolidation or an endless number of other reasons, there are many times in life when a personal loan could come in handy. MyOzMoney offers fixed-rate personal loans from $2,100 to $50,000, and with their quick and easy online application process, the extra funds could be in your account before you know it.  
How do fixed rate personal loans work?
If you take out a fixed-rate personal loan, it will mean that your rate of interest will stay the same over the entire loan term. In contrast, with a variable rate personal loan, your interest rate will be impacted by the market interest rate so that it can vary throughout the life of your loan. If you take out a fixed-rate personal loan, you'll know in advance what your repayments will be each payment period over the whole term of the loan.
Are fixed-rate personal loans a good idea?
To decide whether a fixed rate personal loan is a good idea for you or not, you'll need to weigh up the pros and cons. One advantage of taking out a loan with fixed personal loan interest rates is that knowing exactly how much your repayments will be each month makes it easy to budget now and set financial goals for the future.  Plus, if you are the type of person who likes certainty and being in control of your money, a fixed rate personal loan can make life much less stressful.
A fixed rate personal loan can also help you ensure you meet all your repayments on time, and it makes it easy to set up automatic debits from your bank account to make the required monthly repayments. This can be particularly useful if you are applying for a personal loan for debt consolidation to streamline your payments, as having one fixed rate personal loan means you'll have one consistent repayment each month. This can give you security and peace of mind. Another advantage of a fixed rate personal loan is that you will be protected if there is a large increase in the market rate. On the other hand, though, you won't benefit if the market interest rate drops significantly.
The fees and charges can differ between loan products, and in some cases, they may be higher for a fixed rate personal loan, so you'll need to be aware of all the costs before going ahead with a loan. You may find that variable rate personal loans can be more flexible, and some fixed rate personal loans may charge termination or early exit fees if you choose to pay off your loan early. This can be an issue if your financial situation changes and you want to pay out your loan ahead of time. The good news is that not all lenders do this. For example, there are no early exit fees on MyOzMoney fixed rate personal loans. We are also committed to transparent pricing, so you'll be aware of any fees and charges before going ahead. You can check out our table of costs on our website.
As well as deciding on whether to get a fixed or variable personal loan, you also need to decide whether to get a secured or unsecured loan. A secured loan tends to have lower rates of interest, but you are required to provide an asset as collateral against the loan (and the bank can then take possession of the asset if you can't meet your repayments). Whether you pick a variable or fixed rate personal loan or a secured or unsecured loan, you'll need to make sure the repayments are affordable.
MyOzMoney has a handy free online loan calculator that can help you estimate the total amount you'll have to pay over the life of the loan based on how much cash you want to borrow and for how long. You can adjust the loan terms to decide whether a shorter or longer-term loan will work best for you. When choosing the right loan for you, it is good to do a personal loan comparison Australia to see what different deals are on offer. At MyOzMoney, we aim to make our loans fair and competitive, but you can compare our loans with loans offered by other Australian lenders and see for yourself.
If you've decided an unsecured fixed rate personal loan is right for you, straight-forward Australian money lender MyOzMoney provides simple and flexible low doc personal loans up to $50,000. To apply, you need to be over 18 years old, currently employed and an Australian citizen or resident. Our secure application process is entirely online and doesn't require time-consuming paperwork.
The initial application only takes around 5 minutes to complete, and with our cutting edge fast online approval process, you won't have to wait long to find out if your loan has been successful. Once you've agreed to the loan terms, we can transfer the funds to your account immediately. Fund transfer times may differ depending on who you bank with. Apply for a fixed rate personal loan online today, and the funds could be in your account in no time!