Showing results for
$5,000 Personal Loan
Low rate personal loans for everyday
Apply for a hassle-free personal loan with competitive rates and flexible repayment options.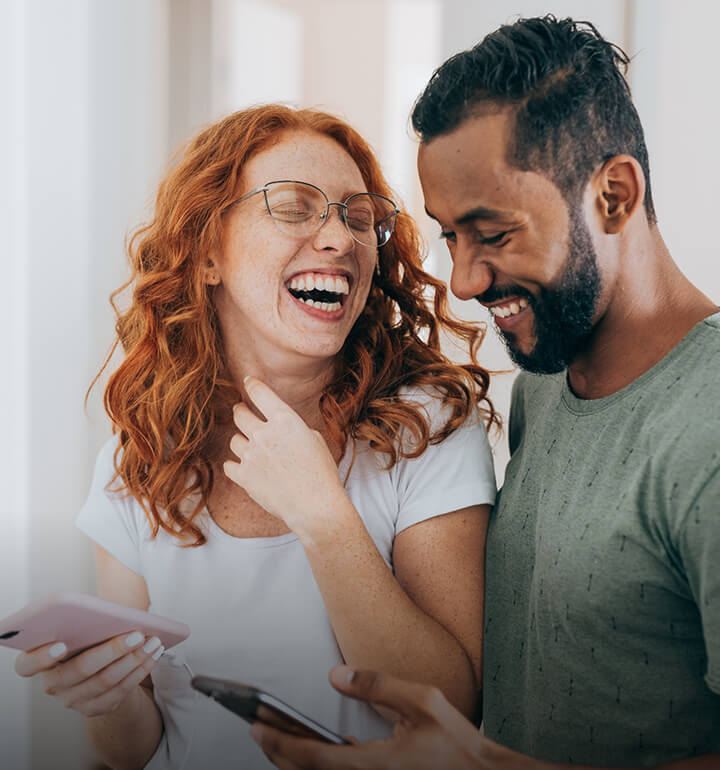 Why choose MyOzMoney?
We are all about making things easier for you.
Quick application
Applying online takes less than 5 minutes. No paperwork required.
Fast approval
We'll give you a fast outcome on your application.
Great rates
Competitive, personalised interest rates.
Uncomplicated loans
Apply online for personal loans of up to $50,000. We do everything online, making it faster and easier for you while keeping our costs low, so we can pass those savings back to you.
Low personalised rates
Competitive interest rates tailored to your financial situation.
No early repayment fees
Pay off your loan ahead of schedule without any extra charges.
Instant money transfers
Get quick access to your funds. Once approved, we'll transfer the money instantly.
Flexible terms
Choose a loan period and payment schedule that suits you.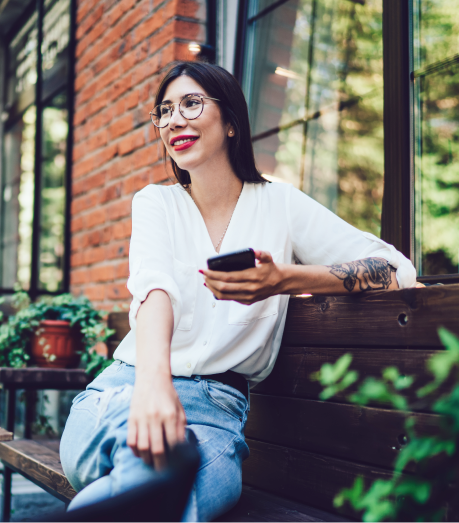 How it works
Applying is easy
Follow these simple steps to apply for your personal loan.
1
Customise your loan
1
You have the power to choose the loan amount you want to borrow and the repayment schedule that best suits your needs.
2
Get your rate in minutes
2
It takes less than 5 minutes to get your rate, and it won't affect your credit score. Once you have your rate, it's your choice if you want to submit the application.
3
Fast access to funds
3
If your application is approved, we transfer the loan amount to your bank account straight away.
Variable-rate personal loan
If you are looking to take out a personal loan, you can either apply for variable rate personal loans or fixed rate personal loans. You'll need to weigh up the pros and cons of each option to determine which type of loan best meets your needs. From buying a new car or paying for a holiday to debt consolidation or bond assistance, there are many reasons you may need money finance, and it's worth taking the time to find the right personal loan for your circumstances.  
What is a variable rate personal loan?
To understand the different types of interest rates, firstly, what is interest? Interest is the money you have to pay back on top of what you originally borrowed. It's essentially like a fee you are paying to the bank or lender for using their money. Unless you have an interest-only loan, each month, you'll make a repayment which will include paying back some of the money you borrowed as well as interest (which will be calculated as a percentage of the amount you owe). As you would expect, a variable rate personal loan is a loan where the interest rate can vary over the duration of the loan. Unlike with a fixed rate personal loan, where the interest rate is set when you first take out the loan and won't change, with a variable rate personal loan, your interest rate can go up or down throughout your loan period in accordance with fluctuations to the official interest rate set by the Reserve Bank of Australia (RBA). When the interest rate on your loan changes, it follows that your repayment amounts will change also.  
What are the advantages of a variable rate personal loan?
A variable-rate personal loan has both advantages and disadvantages. One benefit of a variable rate personal loan is that the initial interest rate you start out on will generally be lower than the rate on a fixed interest personal loan if you are borrowing an equivalent amount of money for the same loan period. A variable-rate personal loan also tends to offer more flexibility around repayments and paying back the loan early, although some fixed rate personal loans also offer flexibility. Another plus is that there is a chance your interest rate will drop over the course of your loan, giving you bonus money that you didn't necessarily expect. You may even be able to use this money to make additional payments which will mean you can pay your loan back sooner than expected, bringing down the overall cost of the loan.
If the opposite happens, though, and the RBA increases the official interest rate, your variable rate will most likely rise, which will mean your monthly repayments will also go up. If you are living on a tight budget, a fixed rate personal loan may be a safer option as you won't be in for any surprise interest rate changes.
Whether you choose a loan with a fixed or variable interest rate, the features and terms & conditions will vary between different loans and lenders, so it can be a good idea to do a personal loan comparison Australia and compare the different alternatives.
Is a variable rate personal loan risky?
The risk you take with a variable rate personal loan is that, unlike with a fixed rate personal loan, you won't know what your repayments will be each month as they won't necessarily stay the same. Although the personal loan interest rates may go down, which will be in your favour, there is also a chance they could rise significantly throughout the life of the loan. Some people find this uncertainty stressful, and it can also make it harder to budget. The security of knowing exactly what your repayments will be each month is what draws some people to a fixed rate personal loan over a variable rate personal loan.
Suppose you decide to take out a fixed interest personal loan. In that case, many lenders provide free online calculators and other tools on their website to help you work out what your repayments and interest rates are likely to be based on how much money you want to borrow, for how long and your estimated credit rating. The exact rates and repayments will be confirmed once you submit your application.
If you've decided a fixed rate personal loan is the best option for you, MyOzMoney provides unsecured fixed-rate loans between $2,100 and $50,000. With low personalised rates, you can apply for express loans at MyOzMoney in just 5 minutes. With our proprietary loan management platform that assesses financial and social touchpoints in real-time, you'll know whether your loan has been approved almost immediately. We are very transparent with our costs, so we'll also let you know about any fees before you go ahead with the loan.
One reason borrowers may choose a variable rate personal loan over a fixed rate personal loan is their flexibility. But unlike some other fixed-rate loans, MyOzMoney's personal loans don't charge early exit fees, so if you want to pay off the loan early, you won't be penalised. In fact, we encourage people to do so. Apply for a fixed rate personal loan at MyOzMoney today, and you could have extra funds in your account before you know it.