Showing results for
$5,000 Personal Loan
Low rate personal loans for everyday
Apply for a hassle-free personal loan with competitive rates and flexible repayment options.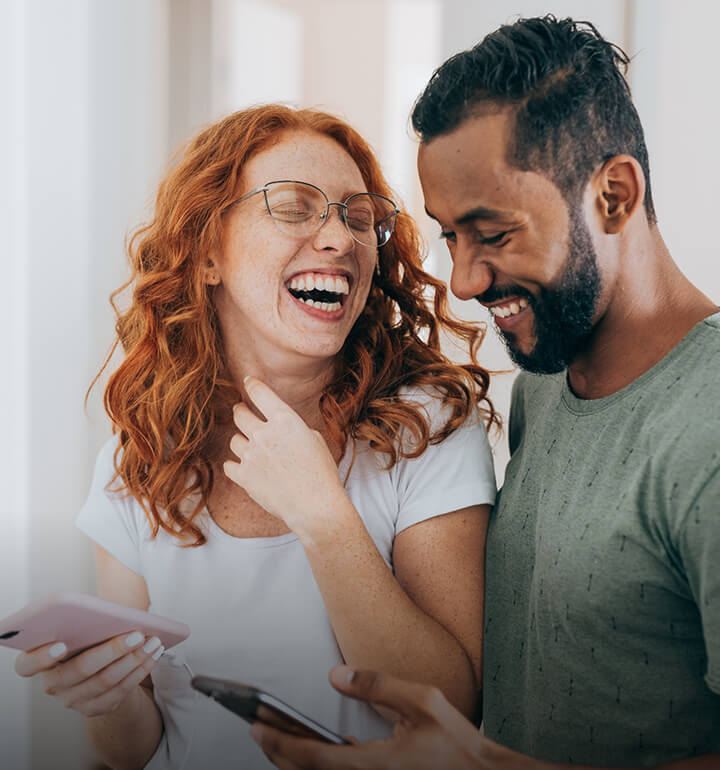 Why choose MyOzMoney?
We are all about making things easier for you.
Quick application
Applying online takes less than 5 minutes. No paperwork required.
Fast approval
We'll give you a fast outcome on your application.
Great rates
Competitive, personalised interest rates.
Uncomplicated loans
Apply online for personal loans of up to $50,000. We do everything online, making it faster and easier for you while keeping our costs low, so we can pass those savings back to you.
Low personalised rates
Competitive interest rates tailored to your financial situation.
No early repayment fees
Pay off your loan ahead of schedule without any extra charges.
Instant money transfers
Get quick access to your funds. Once approved, we'll transfer the money instantly.
Flexible terms
Choose a loan period and payment schedule that suits you.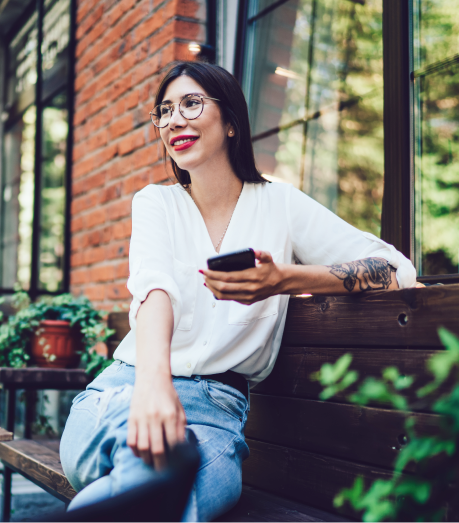 How it works
Applying is easy
Follow these simple steps to apply for your personal loan.
1
Customise your loan
1
You have the power to choose the loan amount you want to borrow and the repayment schedule that best suits your needs.
2
Get your rate in minutes
2
It takes less than 5 minutes to get your rate, and it won't affect your credit score. Once you have your rate, it's your choice if you want to submit the application.
3
Fast access to funds
3
If your application is approved, we transfer the loan amount to your bank account straight away.
Personal loan interest rates
Whether you are renovating your home, buying a new car or booking a well-deserved holiday, there are many situations where quick loans might come in handy, and one factor to consider when applying for large or small loans are the personal loan interest rates. Interest rates will vary between money lenders, so it is worth shopping around to make sure you are getting a low, competitive rate. Many lenders offer a range of interest rates for each product. The interest rate you'll be offered will depend on your own financial circumstances, such as your credit score, expenses, income and any savings you might have.  
As well as personal loan interest rates, there are also other costs associated with cash loans, such as fees and charges. That's why it is a good idea to look at the comparison rate, not just the interest rate, when comparing cash loans online, as the comparison rate factors in some of the fees associated with the loan giving you a better idea of its true cost. There may also be other costs associated with the loan, such as early repayment fees, that won't be factored into the comparison rate, so you'll need to look at all the fees and charges associated with the loan. When finding the best loan for you, you'll also want to look at the different features of the loan, the speed and simplicity of the application process and make sure you are dealing with a trustworthy lender.
 The average personal loan interest rate will be different for each type of personal loan. For example, unsecured loans tend to have higher interest rates than secured loans. As the name suggests, with a secured personal loan, you'll need to provide an asset, for example, a car, as security for the loan, and then if you don't pay back the loan, the bank or lender can repossess your asset and use it to recoup the costs. Because an unsecured personal loan doesn't have security, this type of loan will often have a higher rate of interest as it is perceived to be riskier. Other loans such as low income personal loans may also attract a higher interest rate.
If you have several debts, all with different payment dates and interest rates, debt consolidation can be one way to help you simplify your finances. When you compare personal loan vs credit card interest rates, credit card rates tend to be higher than the rates for a personal loan for debt consolidation. The process of credit card debt consolidation could provide a good opportunity to negotiate a lower interest rate. However, other costs of the loan will also need to be taken into consideration.
Another factor to consider when looking at personal loan interest rates is whether you want to get a variable rate personal loan or a fixed rate personal loan. With a fixed interest loan, your repayments will stay the same over the whole term of the loan providing you with more predictability and control over your finances. Knowing exactly how much you'll have to pay each month can make it easier to budget and plan for the future. With a variable interest loan, your rate will fluctuate up or down depending on the market rate, so there is more uncertainty about what your monthly repayments will be.
How to find out personal loan interest rates?
The range of personal loan interest rates on offer for a particular loan product will often be available on the money lenders' website. Many websites also have personal loan repayment calculators and other tools to help you estimate what interest rate you will be offered. For example, MyOzMoney provides a free online costs calculator. If you enter the amount of money you want to borrow and for how long, as well as giving an indication of your credit history, the personal loan calculator can estimate your total payments (made up of the establishment fee and interest) and your monthly payments along with your interest rate. It doesn't include the $10 monthly account fee. The estimates will be based on the variables you select and will be subject to our assessment and suitability.
Once you find an option you are happy with, you can begin the application process to confirm the personal loan interest rate on your loan based on the information you provide. We look at your credit history when determining your interest rate, along with other financial details such as your income and expenses. Once you've submitted your application online, our proprietary loan management platform assesses financial and social touchpoints in real-time, so we are able to let you know whether your loan has been approved very quickly.
If you are looking for same day cash loans with competitive personal loan interest rates, MyOzMoney offers low rate large and small personal loans from $2,100 to $50,000. But don't just take our word for it. By doing a personal loan comparison in Australia, you can compare our loans with other banks and money lenders and decide for yourself. With a quick and easy online application and assessment process and same day money transfers, if you apply for easy loans at MyOzMoney, the funds could be in your bank account before you know it. To find out more about our low personal loan interest rates, get in touch today!