Showing results for
$5,000 Personal Loan
Low rate personal loans for everyday
Apply for a hassle-free personal loan with competitive rates and flexible repayment options.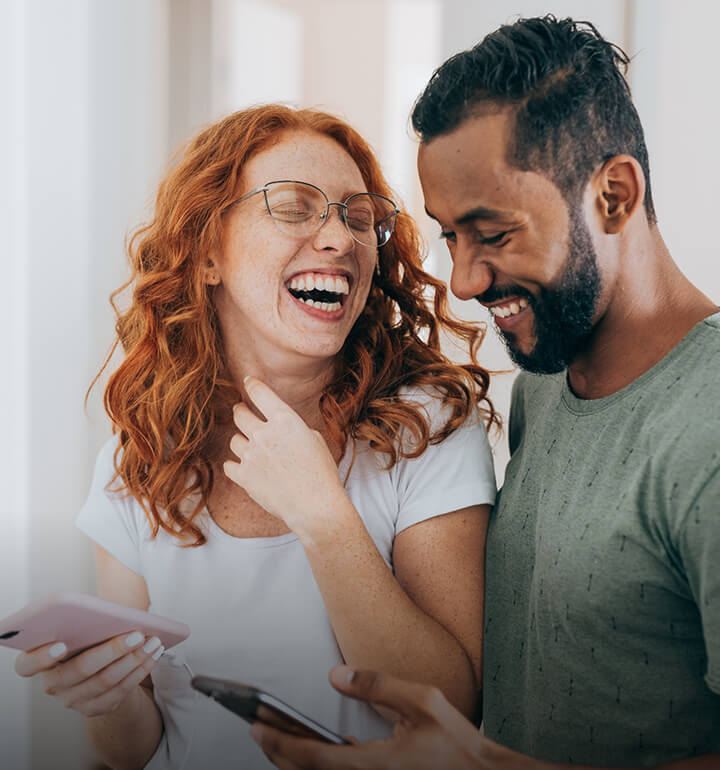 Why choose MyOzMoney?
We are all about making things easier for you.
Quick application
Applying online takes less than 5 minutes. No paperwork required.
Fast approval
We'll give you a fast outcome on your application.
Great rates
Competitive, personalised interest rates.
Uncomplicated loans
Apply online for personal loans of up to $50,000. We do everything online, making it faster and easier for you while keeping our costs low, so we can pass those savings back to you.
Low personalised rates
Competitive interest rates tailored to your financial situation.
No early repayment fees
Pay off your loan ahead of schedule without any extra charges.
Instant money transfers
Get quick access to your funds. Once approved, we'll transfer the money instantly.
Flexible terms
Choose a loan period and payment schedule that suits you.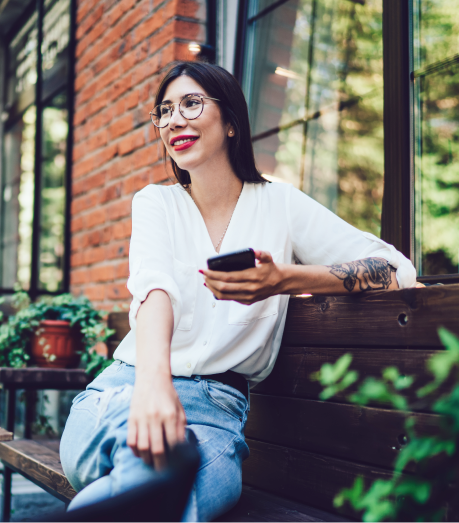 How it works
Applying is easy
Follow these simple steps to apply for your personal loan.
1
Customise your loan
1
You have the power to choose the loan amount you want to borrow and the repayment schedule that best suits your needs.
2
Get your rate in minutes
2
It takes less than 5 minutes to get your rate, and it won't affect your credit score. Once you have your rate, it's your choice if you want to submit the application.
3
Fast access to funds
3
If your application is approved, we transfer the loan amount to your bank account straight away.
Finance Loan
A finance loan is the cash you receive from a credit provider as MyOzMoney offered to you over a specific loan term and at a fixed interest rate. Your finance loan contract will detail how long you have to repay your new personal loan as well as the total cost of the loan at the end of the term. This total cost includes the interest charged on your remaining loan amount each year so you can quickly and easily check how competitive your loan offer really is. We offer approved applicants personal loans from $2,100 up to $50,000 as well as a line of credit option for pre-approved balances up to $15,000.
How to apply for a finance loan?
Applying online with MyOzMoney is quick and easy. We offer customers low doc personal loans which means we don't need you to upload a lot of supporting paperwork when you apply. We probably won't even need to call you. Our application process instead asks you to log into your online banking platform when you submit your form online. This allows us to see a PDF copy of your most recent transaction statement. Our assessment team then uses this statement to assess the most suitable loan amount for you. This chops down approval time significantly and once approved, and your loan contract has been signed and returned, we transfer your funds immediately. Customers can even receive the quick loan funds they're looking for in their account the same day they apply. 
 To be eligible for any financial loan, including short term loans from MyOzMoney, you will need to be at least 18 years old, currently employed and a resident in Australia. We understand that there are a lot of factors that affect a person's credit history, and recent changes to what's included in your credit file means that we see a much more comprehensive view of your credit history. This includes payments you have made and the status of any defaults on your credit file. For example, you may be waiting for a default to be removed but you have already repaid the amount in full. We will be able to see that and assess your application with a more complete and fairer picture of your finances.
How do you calculate finance loan repayments?
Your quick cash loan contract will detail the total amount borrowed (the cash loan amount that you receive into your bank account), the interest rate that your loan is offered at, as well as any other fees like loan establishment fees. The interest charged on your instant loan from MyOzMoney is charged monthly. Each repayment contains part of the principal amount (the loaned amount) plus part of the interest on that principal. These repayments are fixed with all calculations made by us at the time we offer you a loan contract. 
For example, if you borrowed $1,000 over 2 years at 5% interest then your monthly repayments would be $144.00. To make this calculation yourself, you will need to multiply the principal loan amount (in this case $1,000) by the rate of interest (5%) and then divide it by 365 (the number of days in a standard year). Alternatively, you can use our quick and easy online loan repayment calculator. This is a great tool for checking the affordability of your chosen loan as well as how a likely repayment amount will impact your current cash flow.
If, during the term of your cash loan with us, you are experiencing difficulty meeting your loan repayments, then please get in touch with our customer service team either by phone, email or through live chat via our website. We'll help you to find the best solution for your circumstances. It's always best to be completely upfront and honest with your credit provider. This way you get what you need like easy finance loans when you need them, and we know that you're a reliable and trustworthy credit customer.
What can a finance loan be used for?
Our range of financial loans can be used for anything that you need. They are unsecured loans which mean they are not tied to an asset and you can pay out your loan balance early without getting stung with additional fees. Refinancing is one of the most popular uses for a finance loan. It can be a great way to clear up old and smaller debts, saving you interest payments and streamlining your finances. You can apply for a finance loan to cover bills like old credit card debt, medical expenses and more, consolidating all of your small debts into a single loan with a fixed repayment schedule.
Small loans can help you with life's little events like moving to a new rental property. Get the funds you need to cover your new rental bond payment, your upfront rent and your moving costs and repay it slowly over time rather than sacrificing your savings. For a more flexible finance loan option, consider our line of credit. A line of credit is a revolving finance option that allows you to draw down cash from a pre-approved credit balance, repay it slowly over time and then reuse that credit for something else in the future. Our fast cash loans cannot be redrawn against, even after you have started repaying the loan amount, so if you're looking for additional credit on an ongoing basis, a line of credit may suit your circumstances better.
Apply online today for easy finance loans from MyOzMoney including personal loans in Sydney, Melbourne and Brisbane. Applications take you less than 5 minutes to complete and submit and you could have the money you need the same day.