Showing results for
$5,000 Personal Loan
Low rate personal loans for everyday
Apply for a hassle-free personal loan with competitive rates and flexible repayment options.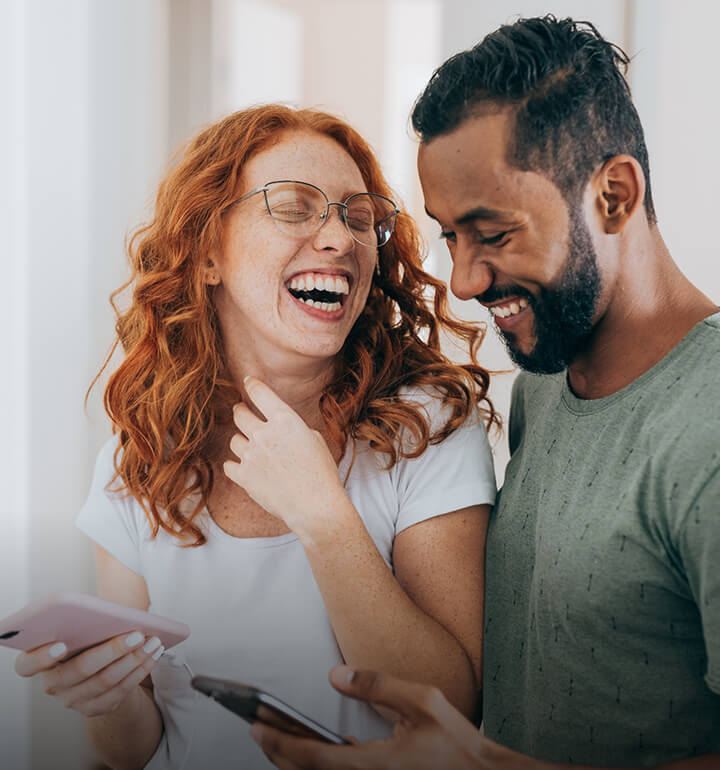 Why choose MyOzMoney?
We are all about making things easier for you.
Quick application
Applying online takes less than 5 minutes. No paperwork required.
Fast approval
We'll give you a fast outcome on your application.
Great rates
Competitive, personalised interest rates.
Uncomplicated loans
Apply online for personal loans of up to $50,000. We do everything online, making it faster and easier for you while keeping our costs low, so we can pass those savings back to you.
Low personalised rates
Competitive interest rates tailored to your financial situation.
No early repayment fees
Pay off your loan ahead of schedule without any extra charges.
Instant money transfers
Get quick access to your funds. Once approved, we'll transfer the money instantly.
Flexible terms
Choose a loan period and payment schedule that suits you.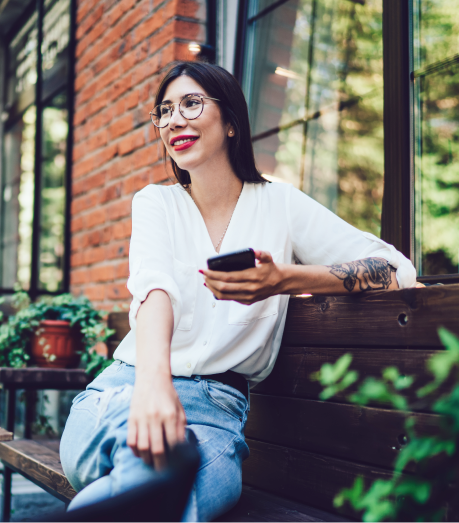 How it works
Applying is easy
Follow these simple steps to apply for your personal loan.
1
Customise your loan
1
You have the power to choose the loan amount you want to borrow and the repayment schedule that best suits your needs.
2
Get your rate in minutes
2
It takes less than 5 minutes to get your rate, and it won't affect your credit score. Once you have your rate, it's your choice if you want to submit the application.
3
Fast access to funds
3
If your application is approved, we transfer the loan amount to your bank account straight away.
Cash Today
Get cash today for up to $50,000. As a tech-driven and online moneylender, MyOzMoney offers credit customers a hassle-free application process along with fast online approvals and cash transfers. Our range of unsecured personal loans and our line of credit option take you just a few minutes to apply for using our quick, intuitive online applications for same day cash loans. Our quick loans could hit your account the same day that you apply for them so when we say cash today, we really mean it.
We are a completely online lender in Australia, covering Sydney, Melbourne, Brisbane and everywhere in between. As we don't have any physical stores, we opt to focus on giving our customers the best personal loans at the most competitive personal loan interest rates available. Use our range of online tools like a loan repayment calculator to work out before you apply what kind of loan is the most affordable for you. Our online calculators show you the total interest payable over your nominated loan term as well as how to cut down on your interest costs. At MyOzMoney, customers are free to close out their loan balance ahead of schedule without having to pay early exit fees.
Types of cash loans available
Get cash today from MyOzMoney for any big purchases or upcoming costs that you need to cover. We can help you make much-needed renovations to your family home, move to a new rental property, help you with education and tuition costs and countless other life events. Get quick cash loans online from the fast and effortless online lender and you could have the cash today that you're looking for.
Our rent assistance credit option is designed to help you cover living and moving expenses comfortably. We offer small loans and short term loans to individuals who need cash loans online today, like renters searching for a new rental property. Apply online for a bond loan to help cover the cost of a quick relocation and secure your new rental property immediately. Pay for your professional services like removalists and cleaners along with your security deposit and advance rent in one fell swoop and enjoy the flexibility of repaying your bond loan slowly over time. Loans start from just $2,100 and you can use our online tools to help you assess how affordable a quick online loan from us could be.
Are you a young person looking for a student loan? Younger people can sometimes find it difficult to get approved for fast cash loans owing to too little credit experience. We are a responsible lender, and we are committed to creating inclusive credit products like same day loans tailored to our customers. When you apply for any of our loan products, including our line of credit option, we check your credit history and as well as your other application details like your current salary, living expenses, other debts or bills, etc. Our loan assessment team understands if your credit file isn't great, and you may not be approved for the total loan amount that you're looking for straight away. By repaying small loans successfully, however, you could rebuild your credit file and history and get approved for larger loan balances in the future for lower fees and charges.
For anyone looking to apply for cash today, take a quick look at our personal loan repayment calculator. This tool is for checking how a cash advance or travel loan will impact your current living expenses before applying. You can adjust things like the interest rate charged, the total loan amount and the loan term you are ideally looking for. Don't forget to include establishment fees in your calculations.
The calculator will give you information like a likely repayment amount you can expect to pay for something like a boat loan or car loan. Experiment with the inputs like your desired loan term to work out the best loan term that works for you and whether you can afford to reduce your total interest payable by making additional payments. Unlike other lenders, we don't charge you early termination fees if you can pay out your loan balance faster.
Our line of credit option is available to eligible customers for balances between $1,000 and $15,000, offering you cash today for whatever you need. While a loan sum is deposited directly into your bank account, our line of credit offers you pre-approved access for credit funds up to your total limit, whenever you need them, a bit like a credit card. As you repay your credit funds, they automatically become available for you to draw on again. You may find that this option is more flexible as it gives you access to a regular cycle of funds that you can spend then repay in full once their payday comes around again, or you can choose to slowly repay your credit balance over several months, spacing out your payments to increase your monthly cash flow. This is particularly useful for paying time-critical expenses upfront like great sales on flights and then slowly repay them over time comfortably.
To be eligible to apply for any of our credit products you must be at least 18 years old, a permanent resident in Australia and currently employed. We won't ask you for paperwork to prove what you tell us. Instead, we use a fast and intuitive way of checking your salary and living expenses and then cash today approvals immediately based on a recent transaction summary directly from your online banking platform. 
Apply online for cash today and let us help you get you closer to what you want with fast and easy online loans.