Showing results for
$5,000 Personal Loan
Low rate personal loans for everyday
Apply for a hassle-free personal loan with competitive rates and flexible repayment options.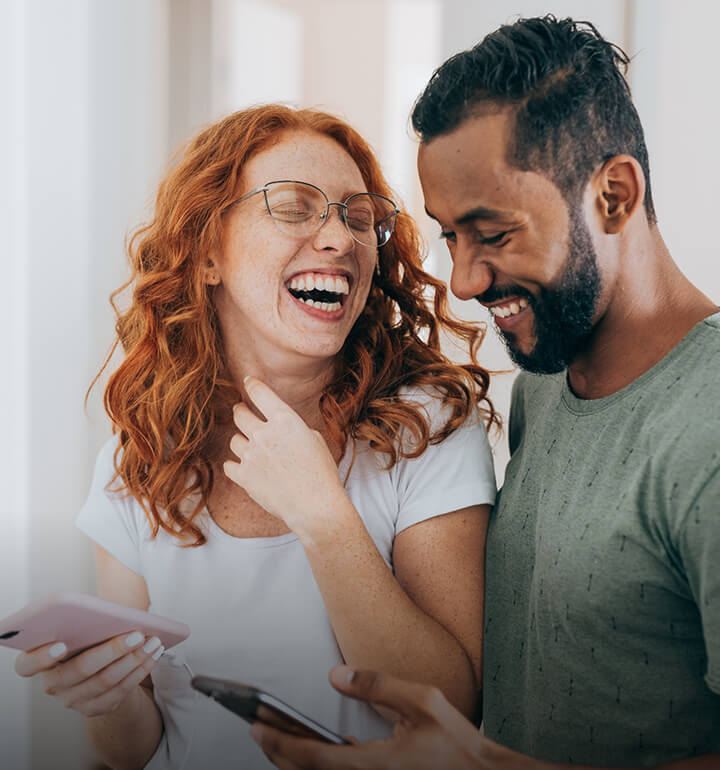 Why choose MyOzMoney?
We are all about making things easier for you.
Quick application
Applying online takes less than 5 minutes. No paperwork required.
Fast approval
We'll give you a fast outcome on your application.
Great rates
Competitive, personalised interest rates.
Uncomplicated loans
Apply online for personal loans of up to $50,000. We do everything online, making it faster and easier for you while keeping our costs low, so we can pass those savings back to you.
Low personalised rates
Competitive interest rates tailored to your financial situation.
No early repayment fees
Pay off your loan ahead of schedule without any extra charges.
Instant money transfers
Get quick access to your funds. Once approved, we'll transfer the money instantly.
Flexible terms
Choose a loan period and payment schedule that suits you.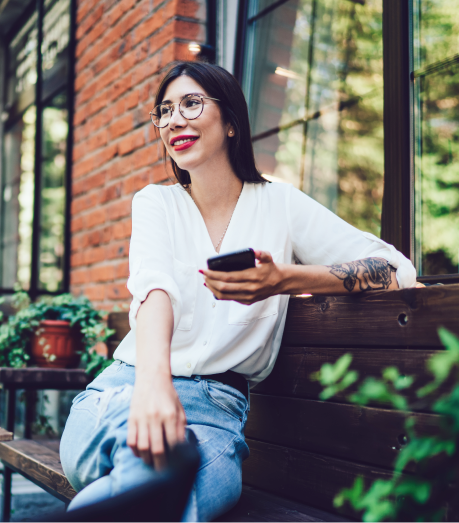 How it works
Applying is easy
Follow these simple steps to apply for your personal loan.
1
Customise your loan
1
You have the power to choose the loan amount you want to borrow and the repayment schedule that best suits your needs.
2
Get your rate in minutes
2
It takes less than 5 minutes to get your rate, and it won't affect your credit score. Once you have your rate, it's your choice if you want to submit the application.
3
Fast access to funds
3
If your application is approved, we transfer the loan amount to your bank account straight away.
Bond Assistance VIC
Do you need bond assistance in VIC? Finding the perfect rental property is not easy, so when you find a place you want to rent, you'll want to make sure you don't miss out! That's where MyOzMoney instant loans can come in handy!  
Usually, when you rent a property in VIC, you'll need to pay a rental bond at the beginning of the tenancy agreement. A rental bond provides security to the property owner if the tenant breaches their contract, causes damage to the property or is unable to meet the rent repayments. The good news is if all goes well and you don't break any of these conditions, you should be able to claim your rental bond back at the end of the lease. That's all well and good, but what do you do if you don't have the money for the bond in the first place? In many cases, landlords won't rent you an apartment or house if you can't pay the bond before you move in, so you'll need to come up with the money to secure the property. 
If you find yourself in a situation where you don't have the bond money upfront, thankfully, there are several options to get bond assistance in VIC. In some cases, if you meet specific criteria, you may be eligible for an interest-free bond loan; you can contact HousingVic for more information. Otherwise, taking out cash loans to pay the bond money could be a viable option. Firstly, you'll need to calculate how much money you would like to borrow.
Whether you are in Melbourne, Geelong or Ballarat, housing in Victoria is not cheap even if you are renting, and the bond isn't the only cost associated with moving. You may also have removalist costs, set up costs such as utilities and an internet connection, end-of-lease cleaning, not to mention the ongoing rent! As well as a bond loan, if you can afford to, you may also want to borrow extra money to provide rent assistance and cover other costs. You'll need to budget to work out how much you can afford to borrow, as you don't want to get into more debt than you can comfortably afford to repay. Some money lenders, such as MyOzMoney, have a personal loan repayment calculator available on their website to help you find a loan repayment plan that will work for you.
Once you've decided how much money you would like to borrow, MyOzMoney offers several credit options. One option is to apply for a line of credit from $1,000 to $15,000 with a minimum withdrawal of $100. Once approved, we'll send the money to your bank account straight away. The second alternative is to apply for an unsecured personal loan from between $2,100 and $50,000. With competitive personal loan interest rates and no early repayment fees, MyOzMoney quick loans give you the bond assistance in VIC that you are looking for. Both options have a simple online application process, and you won't have to wait long to find out whether your loan has been approved.
How to get bond assistance in VIC
The bond loan application process will depend on where you go to get your bond assistance in VIC. If you need the money quickly, you'll need to choose a lender with a fast and easy application process. That's where MyOzMoney can help. From the application through to when the money hits your account, we make the process quick and streamlined every step of the way. To be eligible, you'll need to be 18 years or older, an Australian citizen or resident and currently employed. If you meet these criteria, you are ready to get started.
The MyOzMoney application process is fast and straightforward, and you can apply from your mobile phone, tablet, laptop or desktop computer in about 5 minutes. Because we are 100% online, you won't need to waste time in long face-to-face meetings, and we're using a secure online checking system. We can view 90 days of your bank statements without you having to send us any payslips. Our proprietary loan management platform assesses financial and social touchpoints electronically in real-time so we can provide you with a decision on your loan application in a matter of seconds.
Once your loan has been finalised, we can send the funds to your account straight away. The fund transfer times will vary depending on who you bank with, but you shouldn't have to wait too long. If you need quick and easy bond assistance in VIC, a MyOzMoney loan could be just what you are looking for.
Whether you need bond assistance in VIC, bond assistance in QLD or bond assistance in NSW, MyOzMoney provides small personal loans to borrowers all across Australia. We offer fixed-rate personal loans up to $50,000, so whether you need renovation loans, boat loans, travel loans, student loans, graduation loans or more, we've got your personal loans in Australia covered.
Even though we don't have branches to come in and visit, we are still available if you need any help along the way. You can call us on 1300 854 271 during our business hours which are 8 am to 9 pm (AEST) on Monday to Friday, and 9 am to 9 pm (AEST) on Saturday and Sunday (Sydney/Melbourne time). At MyOzMoney, we are all about making life simpler for you! If you are looking for an easy way to get bond assistance in VIC, contact us today.