Showing results for
$5,000 Personal Loan
Low rate personal loans for everyday
Apply for a hassle-free personal loan with competitive rates and flexible repayment options.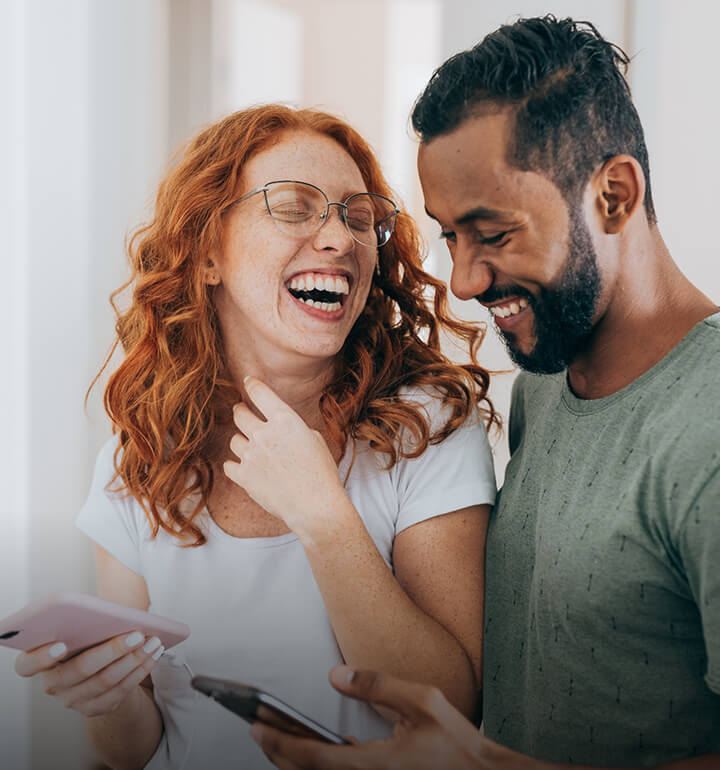 Why choose MyOzMoney?
We are all about making things easier for you.
Quick application
Applying online takes less than 5 minutes. No paperwork required.
Fast approval
We'll give you a fast outcome on your application.
Great rates
Competitive, personalised interest rates.
Uncomplicated loans
Apply online for personal loans of up to $50,000. We do everything online, making it faster and easier for you while keeping our costs low, so we can pass those savings back to you.
Low personalised rates
Competitive interest rates tailored to your financial situation.
No early repayment fees
Pay off your loan ahead of schedule without any extra charges.
Instant money transfers
Get quick access to your funds. Once approved, we'll transfer the money instantly.
Flexible terms
Choose a loan period and payment schedule that suits you.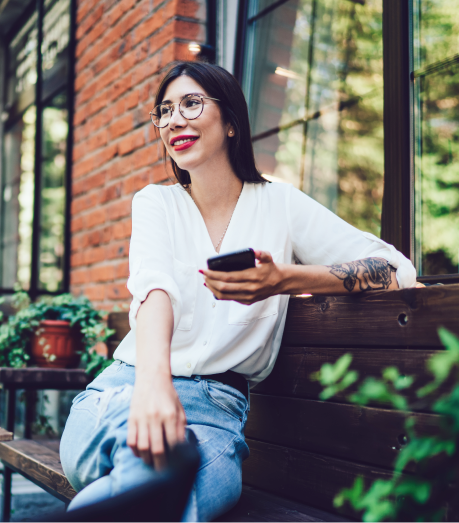 How it works
Applying is easy
Follow these simple steps to apply for your personal loan.
1
Customise your loan
1
You have the power to choose the loan amount you want to borrow and the repayment schedule that best suits your needs.
2
Get your rate in minutes
2
It takes less than 5 minutes to get your rate, and it won't affect your credit score. Once you have your rate, it's your choice if you want to submit the application.
3
Fast access to funds
3
If your application is approved, we transfer the loan amount to your bank account straight away.
Bond Assistance NSW
Do you require bond assistance NSW? Finding the right accommodation is not always easy, which is why when you do find the ideal place to rent, you won't want to miss out on it. But what do you do if you don't have enough money upfront to pay for the bond? That's when bond assistance in NSW might be just what you need. Whether you live in Sydney, Newcastle, the Central Coast, Wollongong or anywhere else in Australia, applying for MyOzMoney same day loans could help you secure the rental home of your dreams.   
In most cases, when you rent property in New South Wales, you'll be required to pay a bond equivalent to four weeks of rent. The bond is paid by the tenant as financial security to the property owner if damage is done to the property or if the rental payments are not met. On top of the bond, you could also be required to pay a portion of the rent in advance, and with the additional expenses that come with moving (such as removalist costs, end of lease cleaning, and setting up your utilities and the internet at your new place), the costs can really start to add up. Even if you have a good credit history and are responsible with money, coming up with enough money to pay the rental bond can be difficult, so it's not hard to see why you might be in need of bond assistance in NSW. 
In some situations, you may be entitled to an interest-free loan to pay for a portion or all of your bond. You can find out more about the eligibility requirements and how to apply on the Service NSW website. If you don't qualify for this, thankfully there are several other alternatives available to get bond assistance in NSW. In some cases, if you are waiting to get the bond back on your current property, you may just need short term loans, small loans, a cash advance or a line of credit.  
How to get bond assistance in NSW?
The bond loan application will differ between money lenders, so you'll need to find the bond assistance in NSW that is right for you. One factor to consider is how quickly you need to get access to your funds. If you've already seen the property you want to rent, chances are you'll need the bond money fast so you don't miss out on the property. With MyOzMoney instant loans, you can receive loan approval in less than an hour. The MyOzMoney online personal loan calculator helps you to understand the costs associated with your loan before you go ahead which can help with budgeting and planning. 
How can we offer such quick loans? There are several reasons. Our application process is completed entirely online, so there are no lengthy face-to-face meetings required. We'll also ask you for your online bank details and then using security-level encryption, we'll get read-only access to your bank information for the last 90 days. This will save you time during the application process as you won't have to collate reams of documents. We also use an advanced loan platform with machine learning decision algorithms so we can conduct accurate risk-based assessments in a matter of minutes. When assessing your unsecured loans, we'll consider your credit history along with other factors such as your income, everyday living expenses and other financial commitments. As a responsible money lender with an Australian Credit Licence, we aim to only lend you money that we think you can comfortably afford to pay back. 
If you are looking for bond assistance in NSW, MyOzMoney has two credit options to choose from depending on how much money you need to borrow and your financial situation. You can either choose a line of credit up to $15,000 or an unsecured personal loan up to $50,000, and the loan terms and personal loan interest rates will be tailored to your circumstances. Both options come with a quick online application process that can be completed via your laptop, tablet or mobile phone. Just click the "Apply Now" button and you can get started. If you're applying for large or small personal loans, you'll need to let us know how much money you'd like to borrow as well as the loan term. Good news: at MyOzMoney, we don't charge early repayment or exit fees, so if you want to pay off your loan early, you won't be penalised. 
If you need same day cash loans online, you've come to the right place. We know when it comes to bond assistance, you don't have time to waste. Aside from bond assistance in NSW, MyOzMoney can provide bond assistance QLD, bond assistance VIC, and in other places across Australia. We provide unsecured personal loans for other reasons too. Whether you're after renovation loans, student loans, boat loans, or a travel loan, contact us today to see how our easy loans can help you!