Showing results for
$5,000 Personal Loan
Low rate personal loans for everyday
Apply for a hassle-free personal loan with competitive rates and flexible repayment options.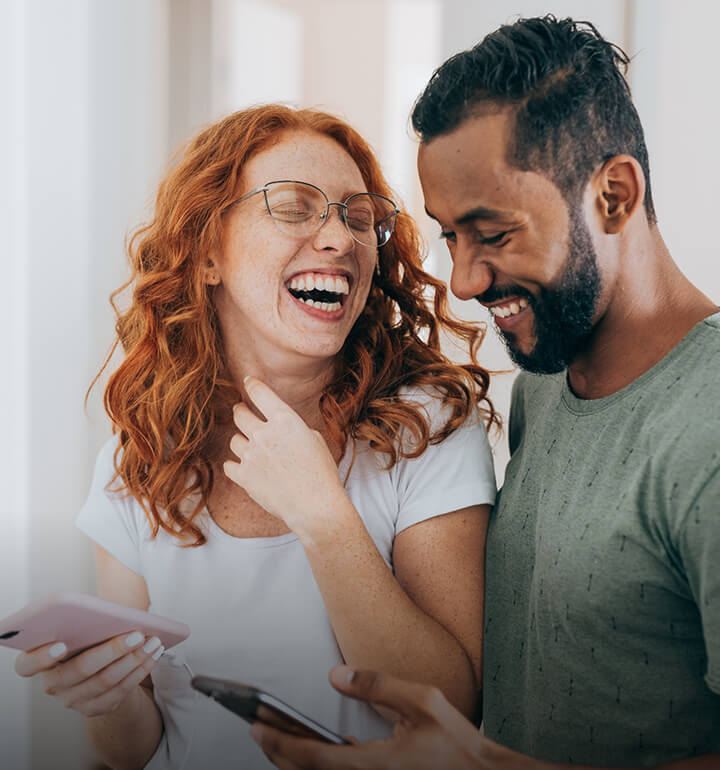 Why choose MyOzMoney?
We are all about making things easier for you.
Quick application
Applying online takes less than 5 minutes. No paperwork required.
Fast approval
We'll give you a fast outcome on your application.
Great rates
Competitive, personalised interest rates.
Uncomplicated loans
Apply online for personal loans of up to $50,000. We do everything online, making it faster and easier for you while keeping our costs low, so we can pass those savings back to you.
Low personalised rates
Competitive interest rates tailored to your financial situation.
No early repayment fees
Pay off your loan ahead of schedule without any extra charges.
Instant money transfers
Get quick access to your funds. Once approved, we'll transfer the money instantly.
Flexible terms
Choose a loan period and payment schedule that suits you.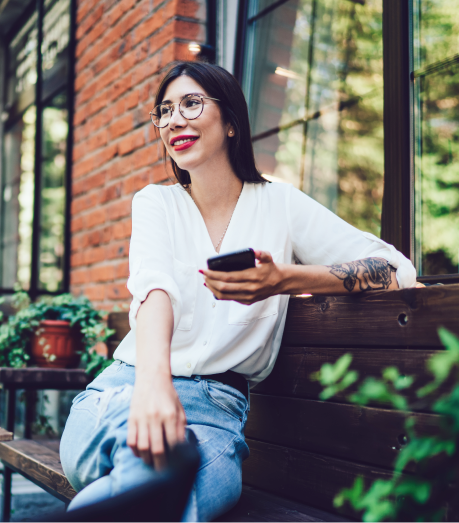 How it works
Applying is easy
Follow these simple steps to apply for your personal loan.
1
Customise your loan
1
You have the power to choose the loan amount you want to borrow and the repayment schedule that best suits your needs.
2
Get your rate in minutes
2
It takes less than 5 minutes to get your rate, and it won't affect your credit score. Once you have your rate, it's your choice if you want to submit the application.
3
Fast access to funds
3
If your application is approved, we transfer the loan amount to your bank account straight away.
Bond Loan Application
When you're borrowing money for a bond, you'll need a bond loan application that is quick and easy! With so many people looking for rental properties to live in Australia, finding the proper housing to rent is not always easy. So when you find a suitable house or apartment, you'll need to secure it quickly, so you don't miss out. Coming up with the money for the bond can sometimes be challenging, especially if you have to pay the new bond before you have received your current bond back.
If you don't have the money for a rental bond upfront and need to take out a bond loan, same day loans could help make a living in your dream home a reality. At MyOzMoney, we provide a line of credit from $1,000 to $15,000 and fixed-rate personal loans from $2,100 to $50,000. We make the bond loan application process as easy as possible with a simple online application form and same-day money transfers.
Where to apply for a bond loan?
In some specific circumstances, you may be entitled to bond assistance from the Government. Still, many money lenders in Australia also provide bond loans and other short-term loans. If you are looking for a bond loan, there are several alternatives. One of the first things you'll need to do is work out how much money you need to borrow. Apart from just the bond, there can be many other expenses associated with moving house. It includes removalist fees, end of lease cleaning, the cost of connecting the internet, rent that you may be required to pay in advance and of course, the ongoing rental payments you'll need to make each month. So as well as borrowing money to cover the bond, if you can afford to, you may want to borrow a bit extra for rent assistance and other expenses.
If you are looking for a hassle-free bond loan application, you might want to consider applying for an unsecured personal loan from MyOzMoney. We provide pre-approval before you accept the loan conditions, so you'll know about any fees and charges before agreeing to the loan. The loan repayments will be spread out evenly over your loan term, giving you predictability, and if you decide to pay off your loan early, you won't be hit with any early exit fees. We also provide a personal loan calculator to help you understand the different repayment options available when you take out MyOzMoney easy loans. Once you've decided how much money you want to borrow, you can increase or decrease the time frame you choose to pay the loan back over to increase or decrease the number of your regular repayments. You can try different scenarios until you find the one that works best for you. Being a responsible moneylender, we don't want to put you under any additional financial strain, so we aim to only lend you an amount of money that we think you can comfortably afford to pay back.
How long does a bond loan application take?
We know when it comes to a bond loan application, the speed of the loan approval and how quickly the funds will arrive in your bank account can make the difference between securing the property and missing out altogether. You can't afford to wait days or even weeks to find out if your bond loan application has been successful. The good news is whether you are applying for personal loans or a line of credit, at MyOzMoney, we've put measures into place to make the loan application as fast as possible. Without requiring any time-consuming paperwork, the initial loan application can be completed online from your desktop computer, laptop, tablet or smartphone in just 5 minutes. We use a secure online checking system that gives us read-only access to 90 days of your bank statements, saving you from sending them all to us individually. We also use a proprietary loan management platform that can assess financial and social touchpoints in real-time, which means we can give our customers an outcome in seconds. When time is of the essence, this advanced technology can make all the difference. Once the loan has been finalised, we can transfer the funds to your bank account immediately. The fund transfer times may vary depending on who you bank with. So if you are looking for a fast bond loan application, with MoneyMe finance, in many cases, you'll have the funds in your account on the same day you apply.
If you need bond assistance in NSW, VIC, QLD or anywhere else in Australia, contact us today to see how we can help. As well as small personal loans for bond assistance, we also offer unsecured loans up to $50,000, so whether you are looking for travel loans, boat loans, renovation loans, student loans and more, chat to us to see whether our personal loans are suitable for you. You can call us on 1300 854 271 seven days a week during our extended business hours. Our business hours are 8 am to midnight (AEST) Monday to Friday, or 9 am to 9 pm (AEST) on the weekends. With our simple and flexible finance, if you apply for a line of credit or cash loans online at MyOzMoney, you could have extra funds in your account in no time!