Showing results for
$5,000 Personal Loan
Low rate personal loans for everyday
Apply for a hassle-free personal loan with competitive rates and flexible repayment options.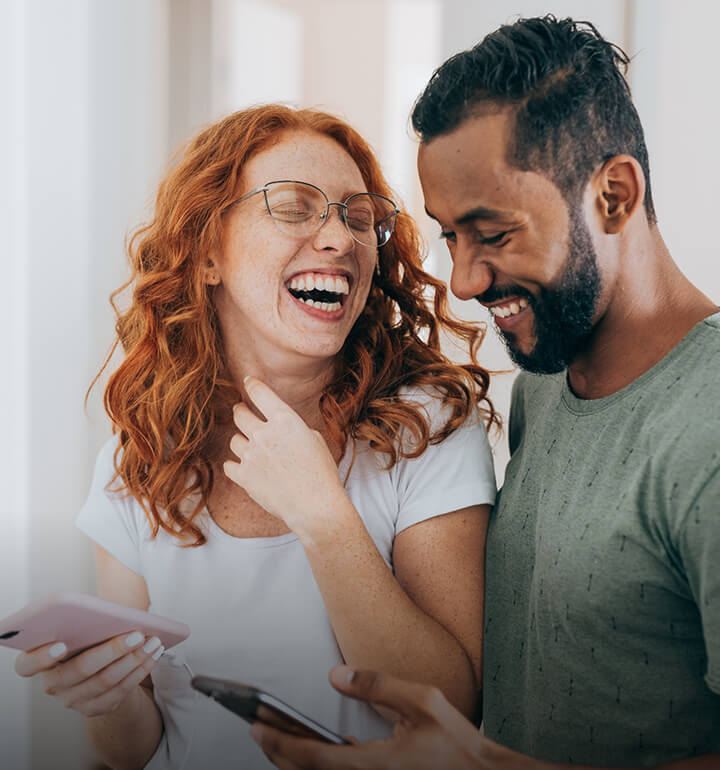 Why choose MyOzMoney?
We are all about making things easier for you.
Quick application
Applying online takes less than 5 minutes. No paperwork required.
Fast approval
We'll give you a fast outcome on your application.
Great rates
Competitive, personalised interest rates.
Uncomplicated loans
Apply online for personal loans of up to $50,000. We do everything online, making it faster and easier for you while keeping our costs low, so we can pass those savings back to you.
Low personalised rates
Competitive interest rates tailored to your financial situation.
No early repayment fees
Pay off your loan ahead of schedule without any extra charges.
Instant money transfers
Get quick access to your funds. Once approved, we'll transfer the money instantly.
Flexible terms
Choose a loan period and payment schedule that suits you.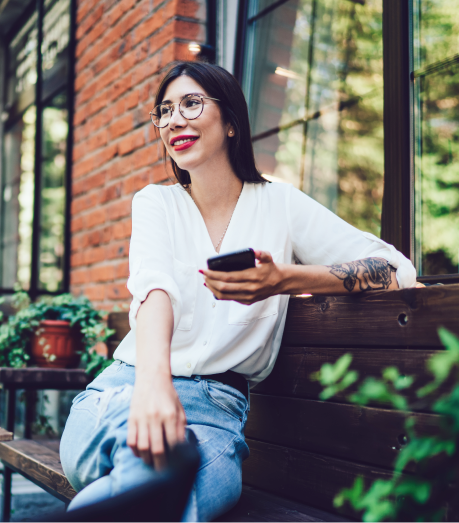 How it works
Applying is easy
Follow these simple steps to apply for your personal loan.
1
Customise your loan
1
You have the power to choose the loan amount you want to borrow and the repayment schedule that best suits your needs.
2
Get your rate in minutes
2
It takes less than 5 minutes to get your rate, and it won't affect your credit score. Once you have your rate, it's your choice if you want to submit the application.
3
Fast access to funds
3
If your application is approved, we transfer the loan amount to your bank account straight away.
Bond Assistance QLD
Are you looking for bond assistance in QLD? From the Gold Coast to Brisbane, from the Sunshine Coast to Townsville or Cairns and beyond, there are a lot of beautiful places that are available for rent in Queensland. Once you find a house or apartment to rent, you'll want to make sure you snap it up before someone else takes it. The process of moving house can be expensive, and sometimes coming up with the bond quickly can be hard. That's when you might need bond assistance in QLD. Good news: finding a money lender to loan you the funds might be easier than you think!
When you rent property in Queensland, you'll commonly need to pay a rental bond as a security deposit at the beginning of the tenancy that will be held by the Queensland Residential Tenancies Authority. If you lack the funds, this is when bond assistance in QLD can help you.
Once you vacate the property at the end of the lease, you'll receive this bond money back as long as there is no outstanding rent owed on the property, no damages or no other outstanding costs. The amount of the bond will differ depending on how much rent you are paying. In Queensland, if the rent for your property is $700 or less each week, the maximum bond will be 4 weeks rent.
However, if the rent is more than that, then the bond amount will need to be negotiated between the tenant and the owner or property manager. Aside from the bond, you may also have other expenses associated with moving house including removalist costs, setting up costs (such as internet and utilities), you may need to buy new furniture and you'll often be required to pay a couple of weeks rent in advance. As you can see, the costs of moving can really start to add up, not to mention the cost of the ongoing rent!
How to get bond assistance in QLD?
If you find property that you'd like to rent in QLD, but can't afford to pay the full rental bond, in some specific circumstances you may be entitled to an interest-free loan. You can check your eligibility via the Queensland Government website. If you don't meet the criteria, there are many other low rate quick loans available and the bond loan application process will vary between money lenders.    
MyOzMoney offers fast cash loans online from $2,100 up to $50,000. You can take out small personal loans to cover your bond assistance in QLD, or if you can afford to, you may prefer to borrow some extra money so you can put it towards rent assistance, buying furniture or covering other expenses that come with moving house. Our free online personal loan repayment calculator can give you an idea of your expected monthly repayments based on how much money you want to borrow and your preferred repayment duration. We also clearly outline our fees and charges so you know what to expect before agreeing to the loan. If you only need short term loans, you can take out a MyOzMoney loan and you are welcome to pay it back early without being penalised as we don't charge early exit fees.  We offer fair and competitive personal loans, but don't just take our word for it, conduct a personal loan comparison in Australia so you can find out for yourself. 
To be eligible for a loan at MyOzMoney, you need to be at least 18 years old, an Australian citizen or resident and currently employed. Whether you are at home or out and about, you can conveniently apply for a loan from your computer, tablet or mobile phone. If you are looking for fast loans, MyOzMoney has a quick online application that can be completed in five minutes. Simply click on the 'apply now' button to get started.  
You'll need to enter some personal details and employment information along with your online bank details. This helps speed up the process as it allows us to obtain read-only copies of your bank statements through a trusted and secure portal. Our proprietary loan management platform assesses financial and social touchpoints in real-time which means that you'll receive notification of the loan decision soon after you submit your application. Once you've been approved for the loan, we can transfer the money straight away. The fund transfer times may vary depending on who you bank with. 
If you are looking for same day loans to provide bond assistance in QLD, an alternative to an unsecured personal loan is a line of credit. At MyOzMoney, you can also get a line of credit from $1,000 to $15,000. Whether you need bond assistance in QLD, bond assistance in NSW, bond assistance in VIC, or bond assistance in any other location in Australia, MyOzMoney could provide the solution. Taking out same day cash loans with MyOzMoney can make your dream rental home a reality. 
Aside from small loans to help with bond assistance in QLD, if you need larger loans, MyOzMoney can also help. Whether you're looking for a travel loan, renovation loans, boat loans, student loans or more, contact us today and see if a MyOzMoney low rate personal loan is right for you. Being 100% online makes MyOzMoney a super convenient way to get loans.