Showing results for
$5,000 Personal Loan
Low rate personal loans for everyday
Apply for a hassle-free personal loan with competitive rates and flexible repayment options.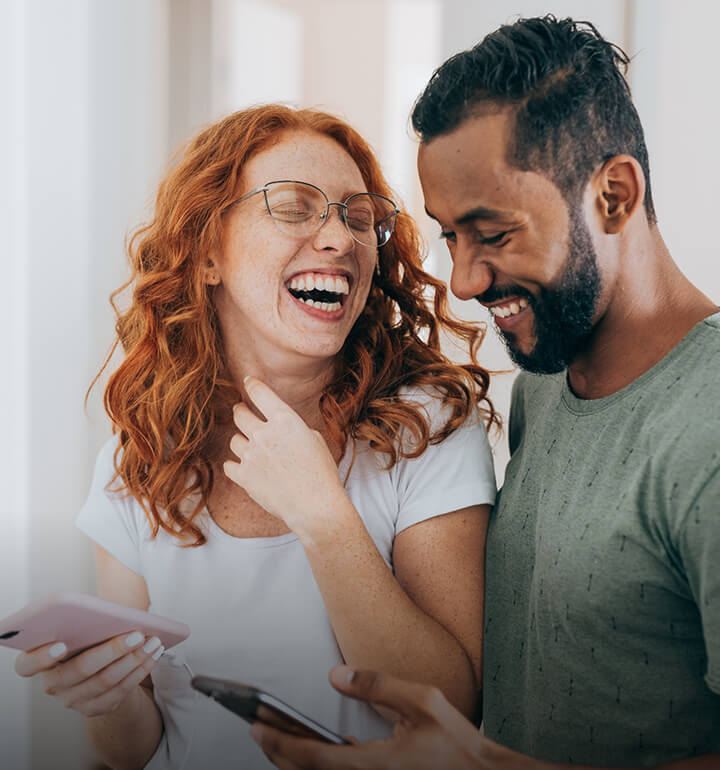 Why choose MyOzMoney?
We are all about making things easier for you.
Quick application
Applying online takes less than 5 minutes. No paperwork required.
Fast approval
We'll give you a fast outcome on your application.
Great rates
Competitive, personalised interest rates.
Uncomplicated loans
Apply online for personal loans of up to $50,000. We do everything online, making it faster and easier for you while keeping our costs low, so we can pass those savings back to you.
Low personalised rates
Competitive interest rates tailored to your financial situation.
No early repayment fees
Pay off your loan ahead of schedule without any extra charges.
Instant money transfers
Get quick access to your funds. Once approved, we'll transfer the money instantly.
Flexible terms
Choose a loan period and payment schedule that suits you.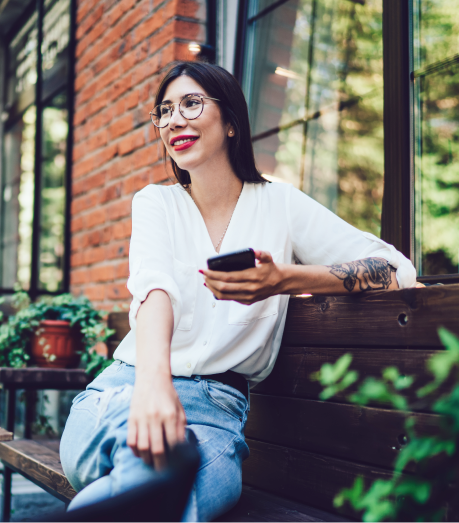 How it works
Applying is easy
Follow these simple steps to apply for your personal loan.
1
Customise your loan
1
You have the power to choose the loan amount you want to borrow and the repayment schedule that best suits your needs.
2
Get your rate in minutes
2
It takes less than 5 minutes to get your rate, and it won't affect your credit score. Once you have your rate, it's your choice if you want to submit the application.
3
Fast access to funds
3
If your application is approved, we transfer the loan amount to your bank account straight away.
Low Doc Personal Loans
Are you looking for easy and hassle-free low doc personal loans? Whether you need to get a loan as quickly as possible or you are self-employed so don't have the traditional paperwork such as payslips, there can be many reasons why low doc personal loans appeal to you. With advances in technology and changes to the loan assessment process, it is now possible to get low doc personal loans without all the paperwork.  
MyOzMoney offers fast and flexible personal loans online without needing you to provide reams of hard copy documents. If you are looking to speed up the loan process and get extra funds in your bank account quickly without all the paperwork, then you've come to the right place. With our straightforward online application process, you can apply for a personal loan from $2,100 to $50,000 in just 5 minutes.  
What do you need for a low doc personal loan?
From recent bank statements to personal identification documents, exactly what you'll need to apply for low doc personal loans will vary between banks and money lenders. They will all have different eligibility criteria. When trying to work out which bank has the easiest low doc personal loan approval process, with so many different lenders offering low doc personal loans, it's worth doing a personal loan comparison Australia to find the one that best suits your circumstances. As well as comparing personal loan interest rates and fees and charges offered by the different low doc personal loans lenders, you can also compare what information you need to supply as part of the application process.
For many lenders, supplying paper copies of documents such as bank statements and payslips has become a thing of the past, and even the loan contract can be signed digitally and sent back online. Without the need for face-to-face meetings, long phone calls or mountains of paperwork, the loan application process can now be done much faster.
To apply for fixed-rate personal loans at MyOzMoney, you need to be currently employed, an Australian resident or citizen and at least 18 years old at the time of the application. If you meet these criteria, you can submit your loan application online in a matter of minutes. During the assessment process, we'll need to look at some of your bank statements. Rather than requiring you to collate them and send them to us individually, you can allow us to access the last 90 days of your statements online via a safe and secure portal. Using read-only PDF snapshots of your transaction history is a fast and easy way for us to process your loan application. All data is securely handled under our privacy policy and data protection laws. No one at MyOzMoney will have access to your online banking password or be able to make any changes to your account.
If we cannot verify your income on your bank statements, we may need to ask you to send us your two most recent payslips (but if that's the case, we'll let you know). And if we need to contact your place of work to verify your employment or income, we'll ask you for permission first. We'll also need to see some standard forms of identification such as your passport, driver's licence or your Medicare card number so we can verify your identity. In most cases, you won't need to speak to us, but we're here if you need to! Our friendly team is contactable via phone on Monday to Friday from 8 am to midnight (Sydney/Melbourne time), and Saturday & Sunday from 9 am to 9 pm (Sydney/Melbourne time).
With our innovative digital application and assessment process, we can assess your loan quickly without you needing to submit reams of documentation. Once your loan has been approved and you've accepted our terms and conditions, we'll transfer the money on the same day. The time it takes for the funds to appear in your account will vary depending on who you bank with.
What credit score do I need for a low doc personal loan?
In general, the higher your credit score, the easier it is to get a loan, but is it still possible to get a loan even if your credit report could do with some improvement? As a responsible lender with an Australian credit licence, MyOzMoney doesn't want to lend out more money than we think the borrower can afford to repay, so we carry out a credit check as part of our assessment process. We use the information about your financial position from your credit report and all the other information you provide us within your online application, such as your bank statements, income, expenses (such as mortgage repayments or rent and general living expenses), and other financial commitments. Although your credit file is necessary, we know it only gives us one part of the picture. Every application will be assessed before we decide, and if your loan is rejected, you are very welcome to apply again once your financial situation has improved.
Whether you need bond assistance in NSW, cash loans in Adelaide, home improvements loans in Perth or credit card debt consolidation wherever you live in Australia, at MyOzMoney, you can apply for personal loans for almost any purpose without all the paperwork. Contact MyOzMoney today to see how we can help you!