Showing results for
$5,000 Personal Loan
Low rate personal loans for everyday
Apply for a hassle-free personal loan with competitive rates and flexible repayment options.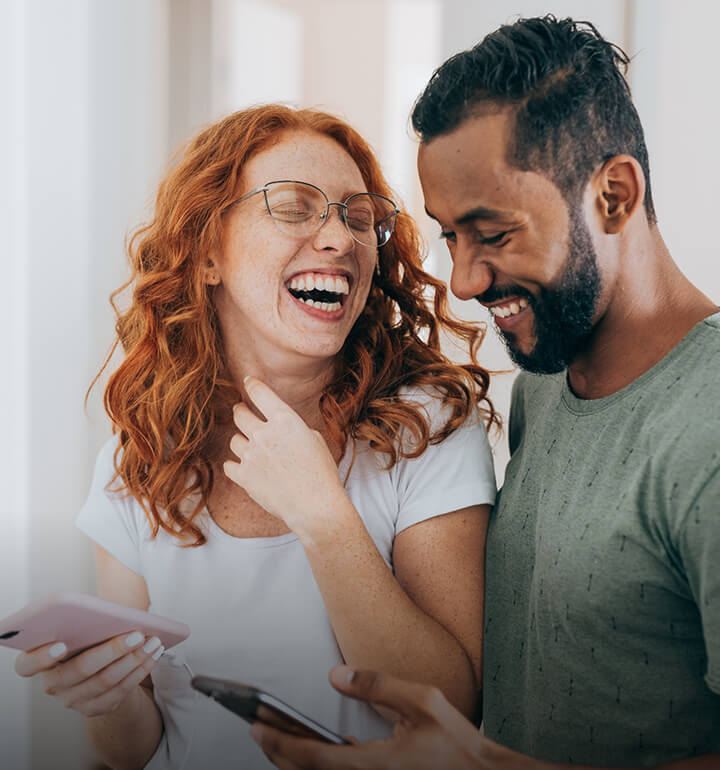 Why choose MyOzMoney?
We are all about making things easier for you.
Quick application
Applying online takes less than 5 minutes. No paperwork required.
Fast approval
We'll give you a fast outcome on your application.
Great rates
Competitive, personalised interest rates.
Uncomplicated loans
Apply online for personal loans of up to $50,000. We do everything online, making it faster and easier for you while keeping our costs low, so we can pass those savings back to you.
Low personalised rates
Competitive interest rates tailored to your financial situation.
No early repayment fees
Pay off your loan ahead of schedule without any extra charges.
Instant money transfers
Get quick access to your funds. Once approved, we'll transfer the money instantly.
Flexible terms
Choose a loan period and payment schedule that suits you.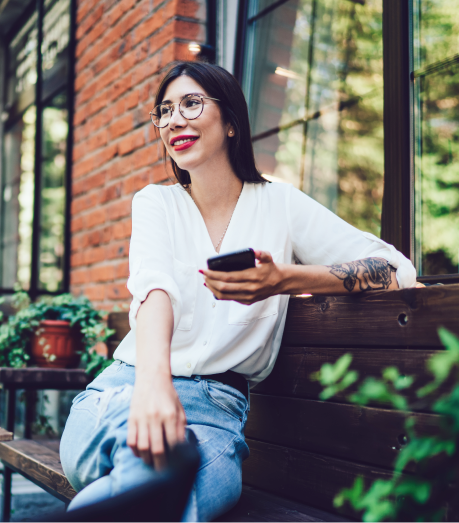 How it works
Applying is easy
Follow these simple steps to apply for your personal loan.
1
Customise your loan
1
You have the power to choose the loan amount you want to borrow and the repayment schedule that best suits your needs.
2
Get your rate in minutes
2
It takes less than 5 minutes to get your rate, and it won't affect your credit score. Once you have your rate, it's your choice if you want to submit the application.
3
Fast access to funds
3
If your application is approved, we transfer the loan amount to your bank account straight away.
Personal loan for self-employed
Are you looking for a personal loan for the self-employed? If you are a small business owner, a freelancer, a tradie, or you do contract work, your monthly income may not always be predictable. Without this certainty and not having regular pay slips, you may think applying for a personal loan will be difficult because you may be seen as a higher-risk borrower or not have the documentation you need. But thankfully, there are many banks and lenders in Australia offering a range of personal loan products to suit different circumstances.  
From fixed rate personal loans or variable rate personal loans to low doc personal loans, low income personal loans or a personal loan for debt consolidation, there are many different types of personal loans on offer, and they'll all have different eligibility criteria and consider an array of different factors when assessing your loan application. They'll also come with a range of personal loan interest rates, varying fees and a variety of terms and conditions. Doing a personal loan comparison Australia will help you determine the best loan for you if you are self-employed.
What personal loan documentation is needed for self-employed?
The documentation that you'll need to apply for a personal loan for self-employed will vary between banks and lenders, but there are now many loans on offer where you can apply without needing to submit mountains of paperwork. This is great news for the self-employed, who often won't have traditional pay slips or hours to spare to collate the relevant documentation.
With the rise in online lenders and advances in technology, the way loans are processed has been revolutionised in recent years. At MyOzMoney, being an online lender, we use the latest in financial verification and credit assessment technology, so we are able to process your loan very quickly. If you provide us with your bank details during the online application process, this will allow us to get a read-only snapshot of your bank statements from the last 90 days using the same security-level encryption as some of the banks. Our proprietary loan management platform means we can assess financial and social touchpoints in real-time to give our customers a quick outcome, making the process simpler for everyone involved.
How much can I borrow in a personal loan for self-employed?
If you are applying for a personal loan for self-employed, how much money you can borrow will differ depending on which lender you get your loan through, as well as your personal financial circumstances. Many lenders will have both minimum and maximum borrowing limits, so before you apply for your loan, you'll need to decide how much money you'd like to borrow and the repayments amounts you think you'll be able to afford each month.  
At MyOzMoney, you can apply for a personal loan ranging from $2,100 to $50,000. By using our free online costs calculator, you can get a better idea of what your repayments are likely to be based on your preferred loan term. To determine how much money we will lend you, we will consider your credit history, income, expenses, and any other financial commitments. Our personal loans have a fixed rate of interest, so you'll know what your repayments will be each month before you go ahead with the loan, making it easier for you to budget. We are also very transparent about our fees and charges, so you'll know what to expect upfront. If you are looking for a smaller loan, we also offer a line of credit from $1,000 to $15,000. As with our personal loans, our line of credit has a simple online application, and you'll know whether it has been approved very quickly.
Can I get a personal loan for self-employed with bad credit?
Getting a personal loan for self-employed can be more difficult with bad credit, but not necessarily impossible. As a responsible lender, MyOzMoney will look at your credit history as part of our assessment process. Still, we realise this doesn't always show the full picture, so we will also take other relevant information into consideration. We don't want to add to your stress, so we aim to ensure we don't lend you more money than we think you can afford to repay comfortably. If your loan is not approved the first time around, you are welcome to apply again if your circumstances change.
How to get personal loan for self-employed
The process for applying for a personal loan for self-employed will differ depending on where you are getting your loan from. With the advances in technology, many loan applications are now done completely online, making it a faster and more streamlined process. At MyOzMoney, with our simple online application, you can apply for a fixed rate personal loan in less than 5 minutes from your computer, tablet or mobile phone, and you'll get a very quick outcome. If your loan is approved, we can transfer the funds to your bank account straight away. It's that easy. And our helpful team is standing by to chat with you via phone if you have any questions. Our business hours are 8 am to 9 pm (AEST) Monday to Friday, or 9 am to 9 pm (AEST) on the weekends. Apply for an unsecured personal loan online at MyOzMoney today, and the cash could be in your account before you know it.