Showing results for
$5,000 Personal Loan
Low rate personal loans for everyday
Apply for a hassle-free personal loan with competitive rates and flexible repayment options.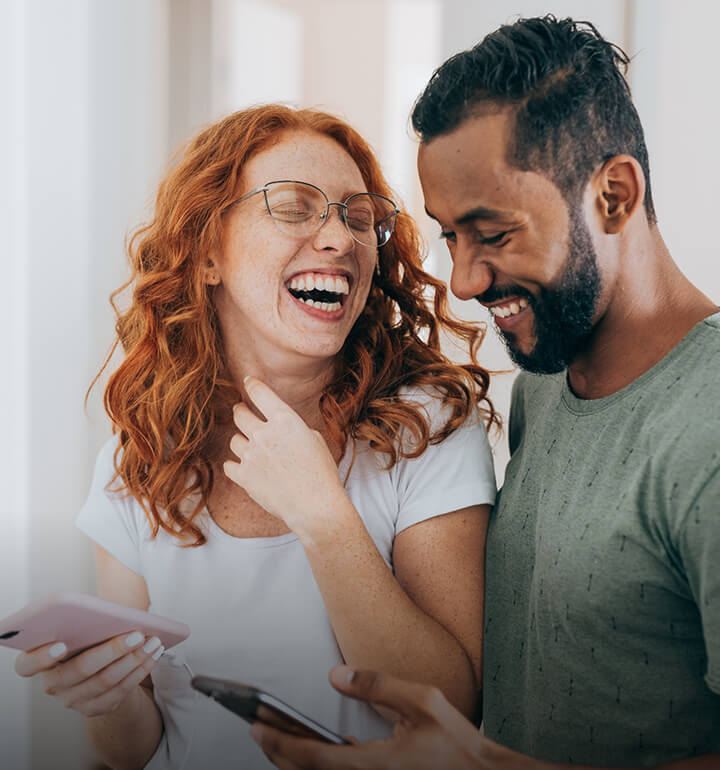 Why choose MyOzMoney?
We are all about making things easier for you.
Quick application
Applying online takes less than 5 minutes. No paperwork required.
Fast approval
We'll give you a fast outcome on your application.
Great rates
Competitive, personalised interest rates.
Uncomplicated loans
Apply online for personal loans of up to $50,000. We do everything online, making it faster and easier for you while keeping our costs low, so we can pass those savings back to you.
Low personalised rates
Competitive interest rates tailored to your financial situation.
No early repayment fees
Pay off your loan ahead of schedule without any extra charges.
Instant money transfers
Get quick access to your funds. Once approved, we'll transfer the money instantly.
Flexible terms
Choose a loan period and payment schedule that suits you.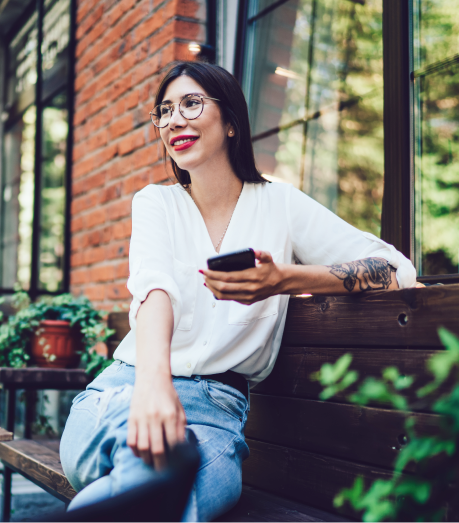 How it works
Applying is easy
Follow these simple steps to apply for your personal loan.
1
Customise your loan
1
You have the power to choose the loan amount you want to borrow and the repayment schedule that best suits your needs.
2
Get your rate in minutes
2
It takes less than 5 minutes to get your rate, and it won't affect your credit score. Once you have your rate, it's your choice if you want to submit the application.
3
Fast access to funds
3
If your application is approved, we transfer the loan amount to your bank account straight away.
Low-income personal loan
Are you looking for a low-income personal loan? Whether it's to purchase a new car, pay for a holiday, to use for credit card debt consolidation or bond assistance, or you just need to get on top of your bills, there are times in life where some extra cash would help. If you earn a low income, being able to get a loan can feel difficult with limited alternatives to choose from. Even if you know you'll be able to afford to meet the repayments, it can still be hard to secure the loan in the first place. Well, don't despair! There are low-income personal loans available if you know where to look.
How to get a low-income personal loan
Many banks and money lenders require you to have a certain level of income before they approve your loan, but this is not always the case. Some credit providers offer loans where you can still be eligible even if you have a low income, especially if you are only taking out a small loan. The application process and criteria for low-income personal loans will vary between lenders. As well as looking at your income, other factors can contribute to your ability to get a loan, such as your assets, your credit rating and your income to expenses ratio.
What is the interest rate of a low-income personal loan?
Because they can be perceived as being riskier for lenders, low-income personal loans will often come with higher interest rates, and you'll need to read the terms and conditions carefully before going ahead with the loan. You'll want to make sure you'll be able to comfortably afford the repayments as well as any additional fees and charges, including application or establishment fees, early exit fees, late payment fees and any ongoing fees.
The interest rates for a low-income personal loan will vary between lenders. As with other loans, lenders can offer a range of personal loan interest rates depending on your specific financial circumstances. To get a better idea about the average personal loan interest rates for different personal loans, you may want to undertake a personal loan comparison Australia.
Can I get a low-income personal loan with bad credit?
 Although it can be harder to get a low-income personal loan approved if you have bad credit, it's not always impossible. Whether your loan application is successful can depend on other factors, too, such as how much money you want to borrow, which lender you use and what assets you may already have. The good news is even if your credit score is low now, you can do things over time to improve your credit score in the future, such as making your repayments on time.
Being a responsible online lender at MyOzMoney, we look at your credit file when assessing your loan. Still, we don't automatically decline someone if they have a mark on their credit file as we consider other factors. We don't want to add to your financial stress, though, or make your credit score lower than it already is, so we'll only lend you an amount of money that we think you'll be able to afford to pay back. You can use our loan calculator to give you an idea of what your monthly repayments will be before you apply for the loan. If we don't approve your personal loan the first time, we are very happy for you to apply again when your financial situation has improved.
Which bank is best for a low-income personal loan?
With many banks and financial institutions offering low-income personal loans, how do you choose the right one for you? Some people may decide to use a personal loan broker, especially if they have trouble finding a loan they are eligible for. There are also several loan comparison products. You may need to seek professional advice. It is important that you borrow within your means, especially if you are earning a low income.
At MyOzMoney, we offer unsecured personal loans from $2,100 to $50,000 with low, competitive rates and a simple online application process. You can apply in around 5 minutes without needing to supply mountains of paperwork. Using advanced financial technology, we can securely access a read-only snapshot of the last 90 days of your bank statements. With our proprietary loan management platform that assesses financial and social touchpoints in real-time, we can quickly make our loan assessments.
We are also transparent with our fees and charges, so you'll know what to expect before proceeding with the loan. And with our fixed-rate personal loans, you'll exactly know what your monthly repayments will be before you sign up.  And unlike some other lenders, at MyOzMoney, we don't charge early repayment fees, which means if you want to pay off the loan early and save yourself some interest, you are very welcome to do so! If you think our quick and easy loans could be suitable for you, contact us today. We are straightforward, great to deal with, and are all about simplifying your life.