Showing results for
$5,000 Personal Loan
Low rate personal loans for everyday
Apply for a hassle-free personal loan with competitive rates and flexible repayment options.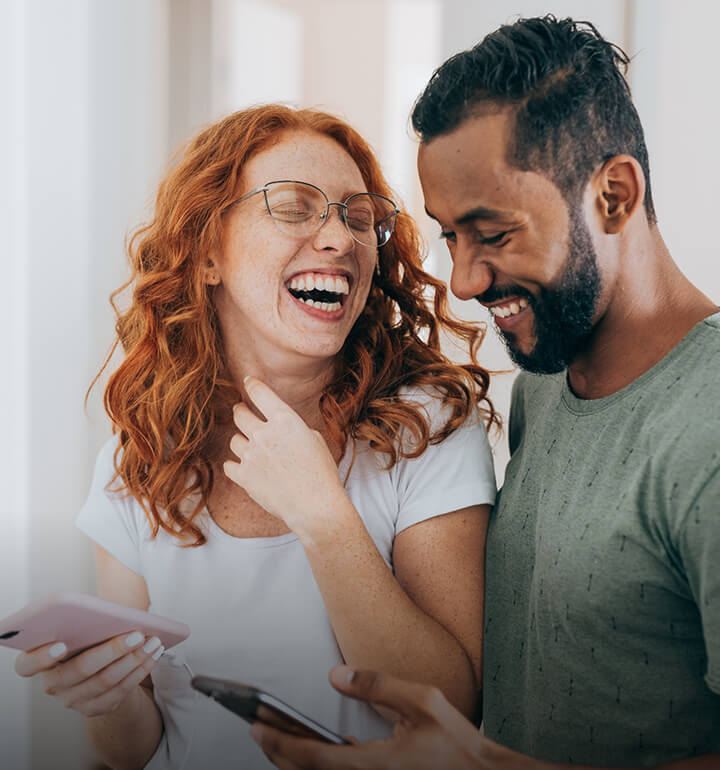 Why choose MyOzMoney?
We are all about making things easier for you.
Quick application
Applying online takes less than 5 minutes. No paperwork required.
Fast approval
We'll give you a fast outcome on your application.
Great rates
Competitive, personalised interest rates.
Uncomplicated loans
Apply online for personal loans of up to $50,000. We do everything online, making it faster and easier for you while keeping our costs low, so we can pass those savings back to you.
Low personalised rates
Competitive interest rates tailored to your financial situation.
No early repayment fees
Pay off your loan ahead of schedule without any extra charges.
Instant money transfers
Get quick access to your funds. Once approved, we'll transfer the money instantly.
Flexible terms
Choose a loan period and payment schedule that suits you.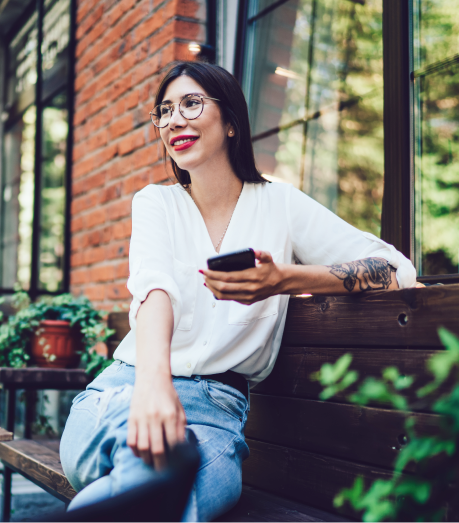 How it works
Applying is easy
Follow these simple steps to apply for your personal loan.
1
Customise your loan
1
You have the power to choose the loan amount you want to borrow and the repayment schedule that best suits your needs.
2
Get your rate in minutes
2
It takes less than 5 minutes to get your rate, and it won't affect your credit score. Once you have your rate, it's your choice if you want to submit the application.
3
Fast access to funds
3
If your application is approved, we transfer the loan amount to your bank account straight away.
Express Loans
If you need money fast, express loans could be your answer! From unexpected car repairs, bond assistance or managing bills and debts to the last minute holiday or urgent home renovations, there are plenty of occasions where you may suddenly find yourself in need of some extra money. At times like these, waiting weeks or even months to get access to extra funds won't be an option. Thankfully, there are now a number of money lenders who are lending express loans.
Rather than having to wait hours or even days for your loan to be approved, with the latest financial technology, some money lenders are able to give you an outcome in seconds. With same-day money transfers, you could get access to your funds on the same day you apply. If you are looking for a quick and easy loan, MyOzMoney offers unsecured personal loans with low competitive fixed interest rates, fast approval and same-day money transfers. Apply online today in just 5 minutes.
What is an express loan?
A range of personal loan products is available from financial institutions across Australia, all with different features. If speed is important to you, you'll need to find a lender with express loans where the money can be in your bank account as soon as possible. Several online money lenders, such as MyOzMoney, offer fast loans with same day approval without any queueing, paperwork or endless waiting. As well as the speed of the loan, you'll also need to consider personal loan interest rates and other fees and charges. From fixed rate personal loans to variable rate personal loans, secured loans to unsecured loans, boat loans to home improvement loans, there is a multitude of personal loans on offer. By doing a personal loan comparison Australia you can compare different same day loans and find one that works for you. If you need express personal loans, you may also want to look at online ratings, reviews and customer testimonials to get an idea about whether the lender can deliver cash loans as quickly as they promise.
How do I qualify for an express loan?
How to qualify for express loans will vary between money lenders. At MyOzMoney, you need to be at least 18 years old, currently working in Australia and be an Australian citizen or resident. If you meet these criteria, you can apply online in a matter of minutes from your mobile phone, laptop or tablet. Before you apply for a loan, you'll need to decide how much money you'd like to borrow. MyOzMoney offers personal loans between $2,100 up to $50,000. Being a responsible lender, we don't want you to borrow more money than you'll be able to comfortably afford to repay, so we look at factors such as your credit score, credit report, income, expenses and other debt as part of our assessment process. We also have a loan calculator on our website that can help you estimate your fixed interest rate and work out the loan term that will work best for you based on the amount of money you want to borrow.
Once you're ready to apply, click on the 'Apply in minutes' button to start the process. You'll need to supply some personal and financial details via our secure portal, and this will allow us to get read-only access to the last 90 days of your bank statements. This streamlines the process and saves you from needing to supply a lot of paperwork. We use bank-level encryption, so you know your data will be in safe hands. As well as having a fast and efficient loan application process, through our smart data technology and machine-learned algorithms, our approval process is quick and seamless too. In fact, in many cases, we can give you an outcome in seconds. If you are looking for express loans, we know that how quickly you can get the loan approved and access your funds will be very important. Once your loan has been approved, we'll transfer the money to your bank account. Transfer times can vary between money lenders, but in many instances, you'll have access to the cash on the same day.   
If you need cash fast, an alternative to express personal loans is a line of credit. At MyOzMoney, you can apply for a line of credit from $1,000 to $15,000. As with MyOzMoney personal loans, applying for a line of credit at MyOzMoney is quick and easy. It only takes a few minutes to apply for a credit limit up to $15,000, and once approved, the money will be sent to your bank account straight away. With our flexible repayments, you can pay early, reschedule, extend or even split your payments. If you want to have cash on hand for any occasion, a line of credit could be your answer. 
Even though the loan application process at MyOzMoney is online, we know that it's important that we are easy to contact should you have any questions about our express cash loans. That's why our team is on hand seven days a week to take your call. Our business hours are 8 am to 9 pm Monday to Friday (AEST), and 9 am to 9 pm (AEST) Saturday and Sunday. If you are in the market for express loans, contact MyOzMoney today to see how either a personal loan or a line of credit can get you fast access to the cash you need, and join our growing list of happy customers.