Showing results for
$5,000 Personal Loan
Low rate personal loans for everyday
Apply for a hassle-free personal loan with competitive rates and flexible repayment options.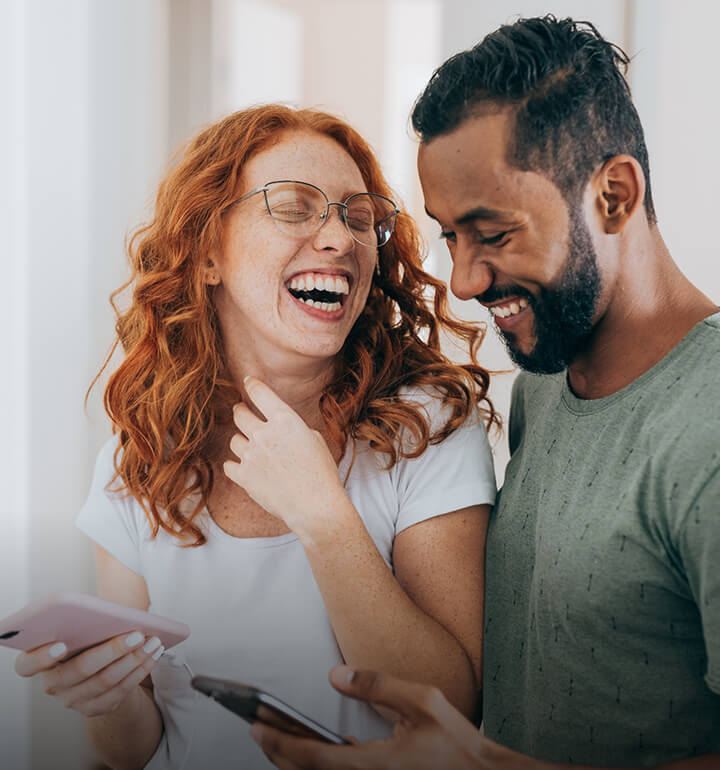 Why choose MyOzMoney?
We are all about making things easier for you.
Quick application
Applying online takes less than 5 minutes. No paperwork required.
Fast approval
We'll give you a fast outcome on your application.
Great rates
Competitive, personalised interest rates.
Uncomplicated loans
Apply online for personal loans of up to $50,000. We do everything online, making it faster and easier for you while keeping our costs low, so we can pass those savings back to you.
Low personalised rates
Competitive interest rates tailored to your financial situation.
No early repayment fees
Pay off your loan ahead of schedule without any extra charges.
Instant money transfers
Get quick access to your funds. Once approved, we'll transfer the money instantly.
Flexible terms
Choose a loan period and payment schedule that suits you.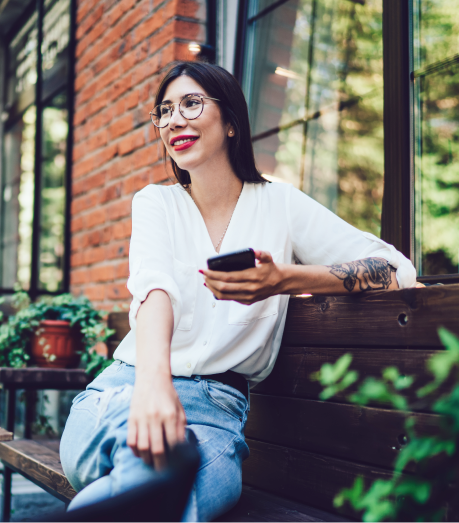 How it works
Applying is easy
Follow these simple steps to apply for your personal loan.
1
Customise your loan
1
You have the power to choose the loan amount you want to borrow and the repayment schedule that best suits your needs.
2
Get your rate in minutes
2
It takes less than 5 minutes to get your rate, and it won't affect your credit score. Once you have your rate, it's your choice if you want to submit the application.
3
Fast access to funds
3
If your application is approved, we transfer the loan amount to your bank account straight away.
Money finance
Need quick and easy money finance in Australia? Then you've come to the right place! Online money lender, MyOzMoney, offers personal loans or a line of credit, and you can apply online in just 5 minutes. We have taken the hassle out of getting money finance.
How to finance your money
Whether it's for home renovations, debt consolidation, bond assistance, a travel loan, a graduate loan, to get on top of your bills or for everyday purchases, there are a multitude of reasons why you might need money finance. MyOzMoney provides two easy ways of getting cash fast: a line of credit or an unsecured fixed rate personal loan. The option you choose will depend on what you are borrowing the money for, how much money you need to borrow and your particular financial circumstances.
With a MyOzMoney line of credit, you can apply for pre-approved finance from $1,000 to $15,000. Once you've got your credit limit, you can use some or all of it, and once you've paid back the credit that you've used, as long as your account is in good standing, it will become available for you to use again. This can be great if you need a little bit of extra money for everyday purchases, and it can also provide peace of mind if you get unexpected bills such as car or home repairs. You can withdraw any amount from $100 up to your credit limit, and it will be transferred to your bank account on the same day. Our pricing is transparent, so we'll let you know about any fees and charges upfront. Our simple online application form can be completed in just a few minutes, and you'll receive a decision in a matter of seconds. Once your line of credit has been approved, we can send the money straight to your bank account. With our flexible repayments, you can stay in control by paying early, rescheduling, extending or even splitting your payments.
Another way to finance your money is through a personal loan. How a personal loan works is that you borrow a lump sum payment that will be transferred into your bank account. You'll then need to pay this money (along with interest) back to the credit provider you borrowed it from over your nominated loan term. At MyOzMoney, you can apply for personal loans from $2,100 to $50,000. With our fixed rate personal loans, your repayments will be the same each month, so, unlike a variable rate personal loan where the repayments can go up and down during the loan term, you'll have certainty about what your monthly repayments will be. The online application process should only take 5 minutes to complete, and you won't need to provide reams of paperwork. Instead, we will ask for secure access to your online banking platform, which will enable us to view a snapshot of your last 90 days of bank statements. We won't need your actual login details, and the information will be supplied in a read-only PDF format. Using our proprietary loan management platform, we can conduct a quick, accurate risk-based assessment to give you an outcome in virtually no time. If your loan is approved and you agree to the loan terms, we can transfer the money to your bank account straight away. With competitive personal loan interest rates and low fees, a MyOzMoney personal loan could be just what you are looking for.
How much money do I need to finance a car?
If you've found a car you want to buy, chances are you won't want to wait. If you apply for an unsecured personal loan from MyOzMoney, you won't require any capital. You can apply online in a matter of minutes for between $2,100 and $50,000 using our smart technology. We'll let you know whether your loan has been approved very quickly.
How to finance a small business with no money
Starting up a small business in Australia can be very exciting, and it means you can be your own boss. Depending on your business idea, starting up a small business can also be very costly. Being a personal money lender, MyOzMoney doesn't finance businesses, but you can still apply for a personal loan of up to $50,000 to help you get your small business off the ground. If you need money finance and want to chat to us about our low rate personal loans, the MyOzMoney team is available seven days a week. Our customer service hours are 8 am to 9 pm (AEST) on weekdays and 9 am to 9 pm (AEST) on weekends, or you can send us an email or contact us online.
Being a responsible lender with an Australian Credit Licence, MyOzMoney is committed to offering affordable credit to our customers, so we'll only lend money finance that we think you can comfortably afford to repay. To be eligible for our credit products, you'll need to be a permanent resident of Australia, currently employed and at least 18 years old. All applications will then be assessed based on several factors such as your credit report, income, expenses and bank transaction history. Being a tech-savvy money lender, you won't need to wait long to find out whether your loan application has been successful.
Ready to apply for a MyOzMoney personal loan or line of credit? Get started today, and the extra money finance could be in your bank account before you know it!