Showing results for
$5,000 Personal Loan
Low rate personal loans for everyday
Apply for a hassle-free personal loan with competitive rates and flexible repayment options.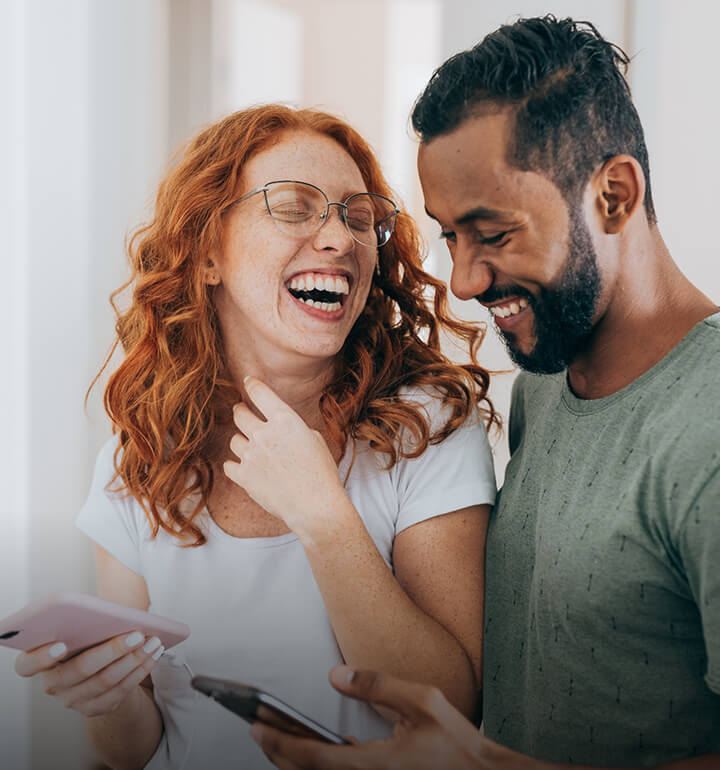 Why choose MyOzMoney?
We are all about making things easier for you.
Quick application
Applying online takes less than 5 minutes. No paperwork required.
Fast approval
We'll give you a fast outcome on your application.
Great rates
Competitive, personalised interest rates.
Uncomplicated loans
Apply online for personal loans of up to $50,000. We do everything online, making it faster and easier for you while keeping our costs low, so we can pass those savings back to you.
Low personalised rates
Competitive interest rates tailored to your financial situation.
No early repayment fees
Pay off your loan ahead of schedule without any extra charges.
Instant money transfers
Get quick access to your funds. Once approved, we'll transfer the money instantly.
Flexible terms
Choose a loan period and payment schedule that suits you.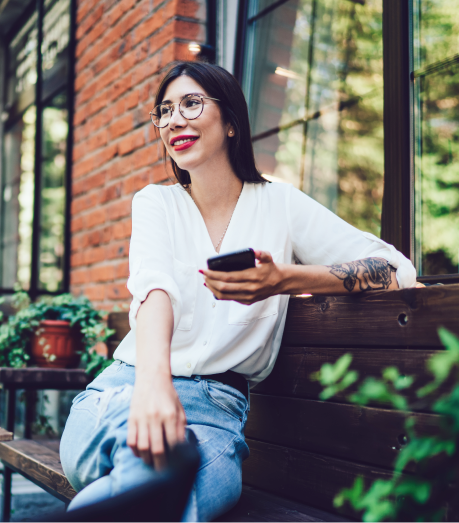 How it works
Applying is easy
Follow these simple steps to apply for your personal loan.
1
Customise your loan
1
You have the power to choose the loan amount you want to borrow and the repayment schedule that best suits your needs.
2
Get your rate in minutes
2
It takes less than 5 minutes to get your rate, and it won't affect your credit score. Once you have your rate, it's your choice if you want to submit the application.
3
Fast access to funds
3
If your application is approved, we transfer the loan amount to your bank account straight away.
Car loan comparison
If you are in the market to buy a new car, it's worth taking a moment to do a car loan comparison to compare car finance options before deciding which one is the best for you. MyOzMoney offers unsecured car loans up to $50,000 with a quick online application that can be completed in just 5 minutes without needing to submit reams of documents. With fast approvals, you could even have the funds in your account on the same day you apply for your loan. Apply online today, and you could be driving away in your new car in no time!
How to select the right car loan
Buying a new or used car isn't cheap, so if you don't have the cash upfront, you'll need to look at your different money finance options. A car loan is a form of personal finance that allows you to borrow money from a lender and pay it back over a nominated loan term (often between 1 and 5 years). Car loans are often secured loans that use the car you are purchasing as collateral. If you default on your repayments, the lender can repossess your car and use it to recoup their money. Taking out an unsecured personal loan which is not secured to the value of your car will give you more flexibility over your asset, including being able to sell your car even if you are still paying off your loan. With a personal loan, you have freedom about how you spend your money, so you don't need to spend the whole loan amount on your car. When deciding between an unsecured personal loan vs car loan, it's worth weighing up the pros and cons to find the loan that is right for you.
As well as deciding whether to apply for a secured car loan or an unsecured loan, you'll also need to decide whether you want a loan with a variable or fixed interest rate. With fixed rate personal loans, you'll know upfront what your repayments will be each month, unlike with a variable rate personal loan where the interest rates (and therefore your car loan repayments) will fluctuate depending on the market rate set by the Reserve Bank of Australia. If you like predictability and certainty or are on a tight budget, a loan with fixed repayments may suit you better and avoid unnecessary stress.
When doing a car loan comparison, another factor to consider is the cost of the loan. Once you've decided on the car you want to buy and how much money you'll need to borrow, many websites have online cost calculators that can help you find the most affordable loan term. You'll need to make sure you'll be able to comfortably afford the repayments along with all your other living expenses before going ahead with the loan. And it's important to remember that whether you buy a new or second-hand car, it is likely to depreciate quickly, so you don't want to overextend yourself. As part of your car loan comparison, you can also compare interest rates, comparison rates and fees and charges of the different loan products.
When doing a car loan comparison and comparing the loan product itself, you can also compare lenders. It is important to find a reputable lender with an Australian Credit Licence. You can also check out any online ratings, reviews and customer testimonials, as well as how easy the loan application process is. Often when buying a car, you'll need the money quickly, so you don't miss out on a great deal. In those situations, you may need to find a lender that provides express loans where you don't have to wait several days or weeks to get your money or low doc loans where you won't need mountains of documentation. Another factor to consider is accessibility. There are so many different lenders offering car loans and other personal loans, so it's worth shopping around and doing a car loan comparison to find the best option for your situation.
How to apply for a car loan?
If you are looking for a responsible lender with a quick and easy online application, MyOzMoney could be just what you are looking for. MyOzMoney provides unsecured personal loans from $2,100 to $50,000 with low, competitive personal loan interest rates. Without needing a lot of paperwork, our application process can be completed in a matter of minutes via your computer, tablet or smartphone. Once you've submitted your application, we use a proprietary loan management platform that allows us to assess financial and social touchpoints in real-time so we can give you an outcome in seconds. Once you've signed off on your loan, we can immediately transfer the money to your bank account. Transfer times will vary depending on who your bank account is with.
Dealing with an online business can save you a lot of time, but we know there might be times when you want to speak to a real person, and with our extended business hours, you can contact us seven days a week. Our operating hours are Monday to Friday, 8 am to 9 pm (AEST), and 9 am to 9 pm (AEST) on Saturday and Sunday. Or you can send us an email or message online, and we'll get back as soon as we can. Apply for car finance online now!