Showing results for
$5,000 Personal Loan
Low rate personal loans for everyday
Apply for a hassle-free personal loan with competitive rates and flexible repayment options.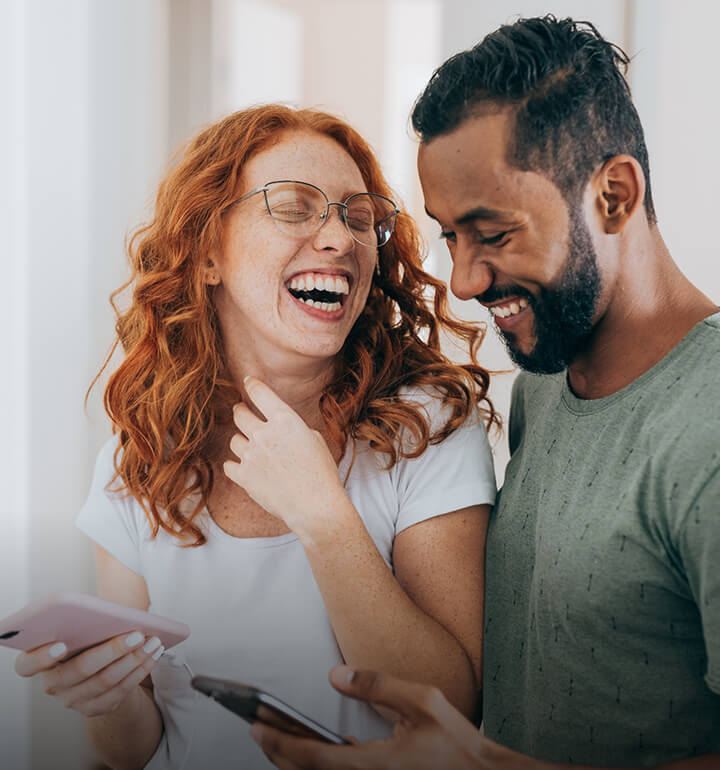 Why choose MyOzMoney?
We are all about making things easier for you.
Quick application
Applying online takes less than 5 minutes. No paperwork required.
Fast approval
We'll give you a fast outcome on your application.
Great rates
Competitive, personalised interest rates.
Uncomplicated loans
Apply online for personal loans of up to $50,000. We do everything online, making it faster and easier for you while keeping our costs low, so we can pass those savings back to you.
Low personalised rates
Competitive interest rates tailored to your financial situation.
No early repayment fees
Pay off your loan ahead of schedule without any extra charges.
Instant money transfers
Get quick access to your funds. Once approved, we'll transfer the money instantly.
Flexible terms
Choose a loan period and payment schedule that suits you.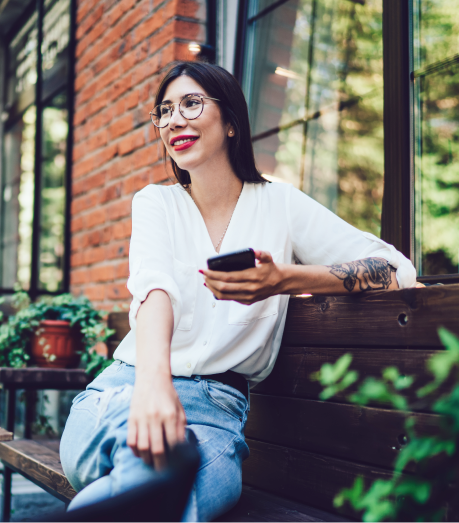 How it works
Applying is easy
Follow these simple steps to apply for your personal loan.
1
Customise your loan
1
You have the power to choose the loan amount you want to borrow and the repayment schedule that best suits your needs.
2
Get your rate in minutes
2
It takes less than 5 minutes to get your rate, and it won't affect your credit score. Once you have your rate, it's your choice if you want to submit the application.
3
Fast access to funds
3
If your application is approved, we transfer the loan amount to your bank account straight away.
Personal Loan vs Car Loan
Deciding between a personal loan vs car loan? Buying a used car or a new car can be expensive, so unless you've got a lot of savings stored up, you may not be able to afford to pay for it upfront. If you find yourself in that situation, there are several car finance options to choose from, including car loans and personal loans. Weighing up the pros and cons of a personal loan vs car loan will help you decide which type of loan is best for you.
What is the difference between a personal loan and a car loan?
When deciding between a personal loan vs car loan, it is important to understand the difference between these two types of loans. As the name suggests, a car loan is designed to be used when you are buying a car. Typically it will be a secured loan, where the car you are buying will be used as collateral for the loan. As secured loans can be seen to be less risky for the lender, you may be able to secure a lower interest rate than with an unsecured personal loan. However, with a secured loan, if you default on your repayments, the lender may be able to repossess your vehicle to recoup its losses. Many car loans come with fixed interest rates and early exit fees if you decide to pay off the loan early. There also may be restrictions about the type of car you can buy with the car loan.
Unlike with a car loan where you are restricted to buying a car with the money you borrow, a personal loan provides the borrower with a lump sum that can be used for buying a car as well as many other purposes, including financing a wedding, paying for a holiday, doing house renovations, debt consolidation and more. And you can also use the money to make multiple purchases. As well as secured personal loans, there are many unsecured personal loans on offer too, where you won't need to provide collateral. Unsecured personal loans are very popular, although they do tend to come with higher personal loan interest rates than secured personal loans. You can also get fixed rate personal loans or variable rate personal loans, depending on what will work best for you. If you take out a fixed-rate personal loan, your monthly repayments will be the same over the term of the loan, and your interest rates won't go up even if the market rate does. This gives you more certainty and allows you to plan ahead. The downside with a fixed interest rate is that you won't benefit if the market rate drops, but on the other hand, you also won't be negatively impacted if the market rate rises.
There are both pros and cons of a personal loan vs car loan when you are buying a new or used car, so you'll need to work out which option best suits your financial situation or needs. To help you find the best deals, there are car loan comparison and personal loan comparison Australia websites that outline some of the costs and features of the different loan products. Many banks and credit providers also provide online repayment calculators to help you work out how much money you can afford to borrow and the best loan terms.
Can I use a personal loan to buy a car?
When deciding between a personal loan vs car loan when purchasing a car, a car loan may seem like the obvious choice, but an alternative option is to use a personal loan to purchase a car. Once you've found a car you'd like to buy, you may need to act quickly, so you don't miss out on an amazing deal! These days, many banks and online lenders offer low rate express loans, so you may be able to access funds quicker than you think. In some cases, it may even be on the same day you apply.
With an Australian Credit Licence, MyOzMoney is committed to being a responsible lender. We offer personal loans from $2,100 up to $50,000. With our fast online application process, you can apply for a loan in just 5 minutes from your mobile phone, tablet or computer. And it's not just the application process that is quick. With our advanced technology, our approval process is super speedy too. We can give customers an outcome in seconds by using a proprietary loan management platform that assesses financial and social touchpoints in real-time. If your loan is approved, we can transfer the money to your account straight away. Transfer times will vary depending on who you bank with.
Even though we operate online, we also make it easy for you to get in touch via phone if you need to. We know you won't just be buying cars during standard business hours, so we are available seven days a week. Our business hours are 8 am to 9 pm (AEST) Monday to Friday, and 9 am to 9 pm (AEST) on the weekends. Contact us today and see if a MyOzMoney personal loan is right for you. You could be driving away in your new car before you know it!