Showing results for
$5,000 Personal Loan
Low rate personal loans for everyday
Apply for a hassle-free personal loan with competitive rates and flexible repayment options.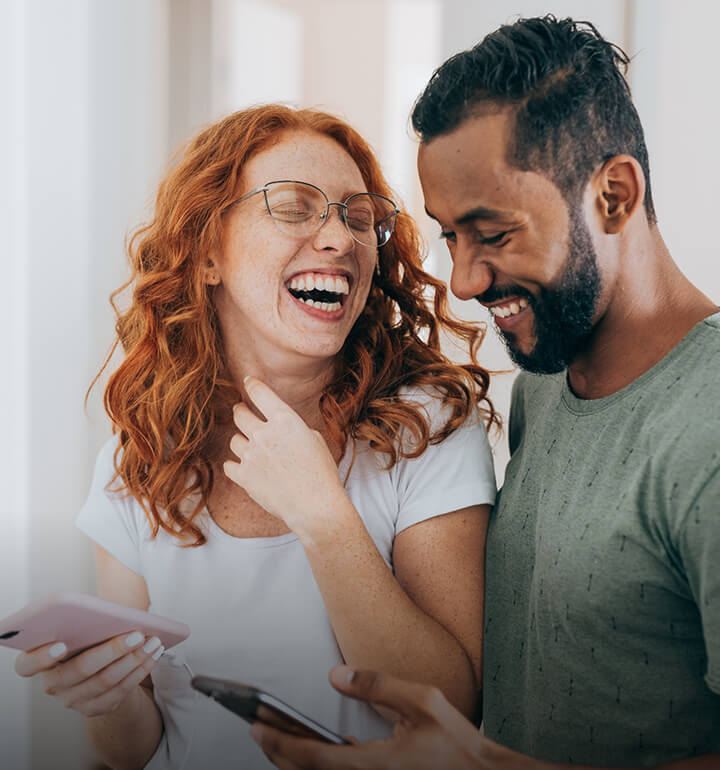 Why choose MyOzMoney?
We are all about making things easier for you.
Quick application
Applying online takes less than 5 minutes. No paperwork required.
Fast approval
We'll give you a fast outcome on your application.
Great rates
Competitive, personalised interest rates.
Uncomplicated loans
Apply online for personal loans of up to $50,000. We do everything online, making it faster and easier for you while keeping our costs low, so we can pass those savings back to you.
Low personalised rates
Competitive interest rates tailored to your financial situation.
No early repayment fees
Pay off your loan ahead of schedule without any extra charges.
Instant money transfers
Get quick access to your funds. Once approved, we'll transfer the money instantly.
Flexible terms
Choose a loan period and payment schedule that suits you.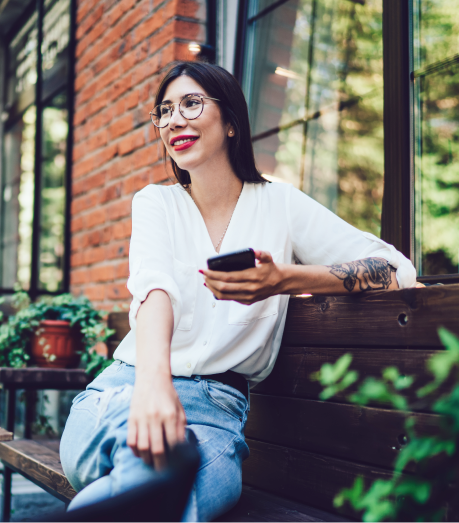 How it works
Applying is easy
Follow these simple steps to apply for your personal loan.
1
Customise your loan
1
You have the power to choose the loan amount you want to borrow and the repayment schedule that best suits your needs.
2
Get your rate in minutes
2
It takes less than 5 minutes to get your rate, and it won't affect your credit score. Once you have your rate, it's your choice if you want to submit the application.
3
Fast access to funds
3
If your application is approved, we transfer the loan amount to your bank account straight away.
Personal loan vs Credit Card
Are you deciding between a personal loan vs credit card? There are plenty of situations where some extra cash could come in handy. Whether you've got a family wedding coming up, urgent car repairs, you need bond assistance, or you're in desperate need of a holiday, if you need money finance, you'll often want it sooner rather than later. Two common ways of securing extra funds are through personal loans or credit cards. How do you decide which type of loan is best for you with different fee structures and features? Everyone's financial situation is unique, so while weighing up a personal loan vs credit card, you'll need to look closely at your individual circumstances.
Personal loan vs credit card: Which is better?
Before deciding whether a personal loan vs credit card will work best for you, you'll need to understand the difference between the two alternatives. With a credit card, you are essentially given a line of credit that can be used to make purchases up to a certain amount of money (referred to as your credit limit). You can keep drawing out money as long as you don't go over your credit limit and you meet the minimum repayments each month. Although there'll usually be an interest-free period, you will be charged interest on any money that is outstanding by a specified date. Personal loans work differently. With a personal loan, you are borrowing a fixed amount of money, and the full amount will be given to you upfront as a lump sum payment. You'll then need to pay it back in regular repayments (including interest) over a set period of time.
In general, personal loan interest rates tend to be lower than credit card interest rates. However, you won't always need to pay interest on a credit card if you pay the money back during each interest-free period. Although doing this will save you some interest, you will still have to factor in any fees or charges such as annual fees, cash advance fees, foreign transaction fees and more. Personal loans will also come with fees, including setup or establishment fees, monthly or annual fees, as well as other fees such as late payment fees or dishonour fees. The fees and charges will differ between loan products and banks and lenders, so whether you are applying for a personal loan or credit card, it is worth reading the fine print as you don't want to get any unexpected surprises after you have agreed to the terms and conditions.
As well as looking at the costs, when deciding between a personal loan vs credit card you'll also need to compare the different features that each product offers. One attractive feature of credit cards is that you are able to draw out extra money as you need it (up to a maximum amount), making them very flexible and convenient. On the flip side, though, having such easy access to money can make it tempting to buy things you don't actually need (or can't really afford) as well as spend more money than you realise! Some credit cards can also come with other features, such as travel insurance, but not all credit cards offer the same features, so it is worth looking around to find a credit card offering attributes that appeal the most to you.
Unlike with credit cards, with a personal loan, you'll need to decide exactly how much money you want to borrow before you take out the loan. This means that you won't be tempted to spend extra once you have taken out the loan, although you may have the option to refinance the loan later. If you like certainty, you can apply for fixed-rate personal loans so you'll know upfront exactly what the repayments will be each month, unlike a variable rate personal loan where the interest rate can fluctuate depending on the market rate. Having a fixed interest rate can be helpful for planning and budgeting. And if you've got a lot smaller debts and credit cards, some people decide to get a personal loan for debt consolidation to help them manage their finances more easily.
Is it easier to get a personal loan or credit card?
How easy it is to get a credit card vs personal loan will depend on your own financial circumstances and the eligibility criteria of the moneylender you are applying with. If you have a low credit score, it makes it harder to get a loan, but it is not always impossible. It's worth shopping around and doing a credit card and personal loan comparison in Australia so you can find a finance option that will work for you.
If you are looking for a fast and easy loan, MyOzMoney offers unsecured personal loans from $2,100 to $50,000 with low personalised fixed rates. We also offer a line of credit from $1,000 to $15,000. Both financing options have a simple online application process, and you can apply for a loan in a matter of minutes. Using our advanced technology, we'll be able to let you know quickly whether your loan has been approved. If you want to chat about a personal loan vs credit card, the team at MyOzMoney are available seven days a week from 8 am until 9 pm (Sydney/Melbourne time) on weekdays and 9 am to 9 pm (Sydney/Melbourne time) on weekends. Contact us today and see how we can meet your financing needs.