Showing results for
$5,000 Personal Loan
Low rate personal loans for everyday
Apply for a hassle-free personal loan with competitive rates and flexible repayment options.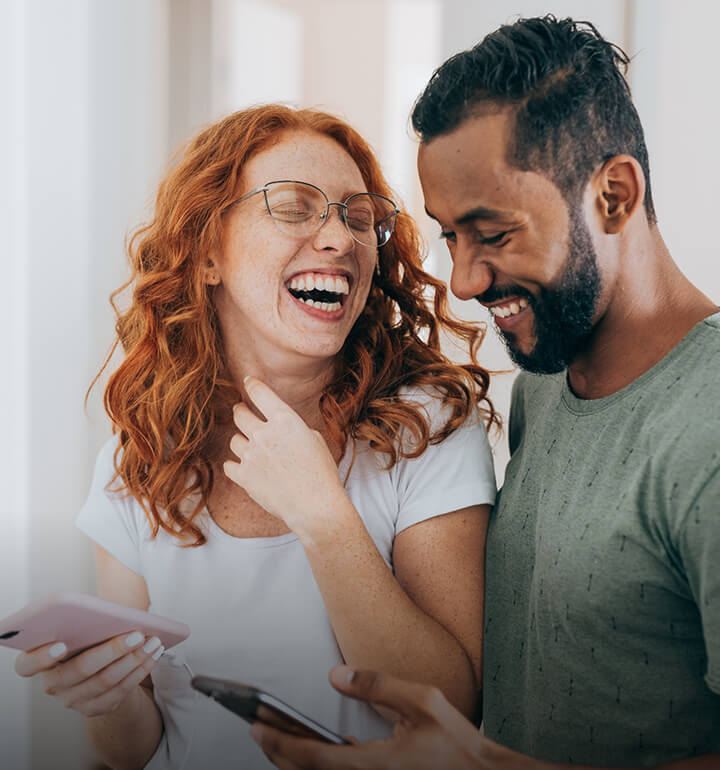 Why choose MyOzMoney?
We are all about making things easier for you.
Quick application
Applying online takes less than 5 minutes. No paperwork required.
Fast approval
We'll give you a fast outcome on your application.
Great rates
Competitive, personalised interest rates.
Uncomplicated loans
Apply online for personal loans of up to $50,000. We do everything online, making it faster and easier for you while keeping our costs low, so we can pass those savings back to you.
Low personalised rates
Competitive interest rates tailored to your financial situation.
No early repayment fees
Pay off your loan ahead of schedule without any extra charges.
Instant money transfers
Get quick access to your funds. Once approved, we'll transfer the money instantly.
Flexible terms
Choose a loan period and payment schedule that suits you.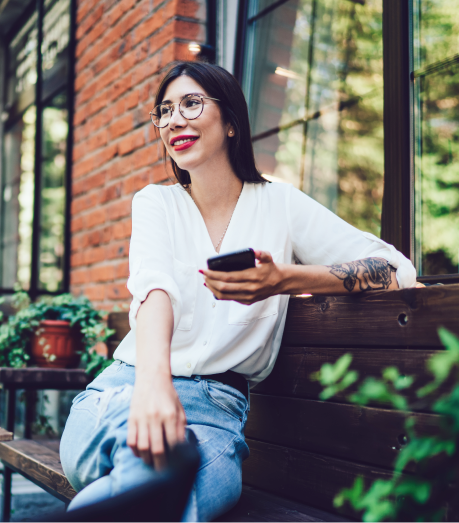 How it works
Applying is easy
Follow these simple steps to apply for your personal loan.
1
Customise your loan
1
You have the power to choose the loan amount you want to borrow and the repayment schedule that best suits your needs.
2
Get your rate in minutes
2
It takes less than 5 minutes to get your rate, and it won't affect your credit score. Once you have your rate, it's your choice if you want to submit the application.
3
Fast access to funds
3
If your application is approved, we transfer the loan amount to your bank account straight away.
Average personal loan interest rate
When trying to find the best personal loan, there are many factors to consider, including the average personal loan interest rate in Australia. MyOzMoney offers low rate personal loans up to $50,000 with same day money transfers. With our fast application process, you can apply and get an outcome in a matter of minutes.  
What is an average personal loan interest rate?
The average personal loan interest rate will vary between different types of personal loans. For example, typically, the average personal loan interest rate for a secured personal loan (where you are required to provide an asset as collateral) will have a lower average personal loan interest rate than an unsecured personal loan, as the lender can perceive a secured personal loan to be a lower risk. The average personal loan interest rate will differ between a variable rate personal loan and fixed-rate personal loans. The average rate will change over time as the market interest rate rises and falls.
Rather than having one standard personal loan interest rate, some banks and money lenders will offer a range of interest rates, with a minimum and maximum rate for each different loan product. The interest rate will be tailored to each individual borrower based on their perceived risk, how much money they want to borrow and over what loan term. The rate of interest offered can also depend on factors such as your credit score, your employment status, your income and whether you are providing collateral. Having a good credit score can often mean you'll be able to secure a lower interest rate. The good news is even if your rate is initially higher than you'd like, if your credit history improves over time, you may be able to negotiate a better interest rate on subsequent loans.
If you've got multiple credit card debts and other loans, taking out a personal loan for debt consolidation can also be a way of trying to lower your interest rates. When you compare a personal loan to a credit card, a personal loan will typically have a lower interest rate. Suppose you've had your personal loan for a long time, and you refinance your personal loan. In that case, you may be able to negotiate a lower interest rate, but this will depend on whether the average personal loan interest rate has gone up or down and your own individual financial circumstances. You'll need to do some calculations and comparisons to find out what option is best for you. 
What is a comparison rate?
When looking at average personal loan interest rates, it is also good to note the comparison rates. Comparison rates can provide a better indication of the actual cost of your loan as they also factor in some of the fees. Not all lenders calculate the comparison rate in the same way, though, so that is also something to consider when making a personal loan comparison in Australia. Although comparison rates and the average individual loan interest rate in Australia can be helpful when finding the best personal loan for you, these are not the only factors to consider. You'll also need to look at how long it will take for the loan to be processed, the repayment terms, any other fees and charges and what the customer service is like. Finding a lender with a fast application and approval process will be significant if you need the money quickly.
At MyOzMoney, we offer unsecured fixed rate personal loans so that the interest rate will stay the same throughout the term of the loan. Unlike variable interest rates, fixed interest rates provide our customers with certainty and predictability as they'll know exactly what their repayments will be each month for the entire borrowing period. And if you decide to pay off your loan early, we don't charge early exit fees. To determine your interest rate, we'll look at your credit history and other information you provide in your loan application, such as your income, expenses and other debts.
When you're budgeting and working out how much money to borrow, MyOzMoney's loan repayment calculator can help you to assess your borrowing power by estimating the total interest costs and repayments over the life of your loan and how much your instalments will be. We are also committed to being completely transparent about our pricing so you can plan ahead accordingly.
You can apply for a MyOzMoney personal loan from $2,100 to $50,000 in just 5 minutes. It is quick and easy, with no complicated paperwork required. Once your loan has been approved, we can send the money straight to your bank account.
Even though the application process is done totally online, our team can talk to you over the phone seven days a week. Our business hours are 8 am to 9 pm (AEST) on weekdays and 9 am to 9 pm (AEST) on the weekends. You can also email us or send us a message online. Whether it's for a new car, a holiday, to pay for a wedding, or you just need help to keep on top of your bills, if you are looking for quick and simple loans, contact MyOzMoney today. We could have just the personal loan you are looking for!