Showing results for
$5,000 Personal Loan
Low rate personal loans for everyday
Apply for a hassle-free personal loan with competitive rates and flexible repayment options.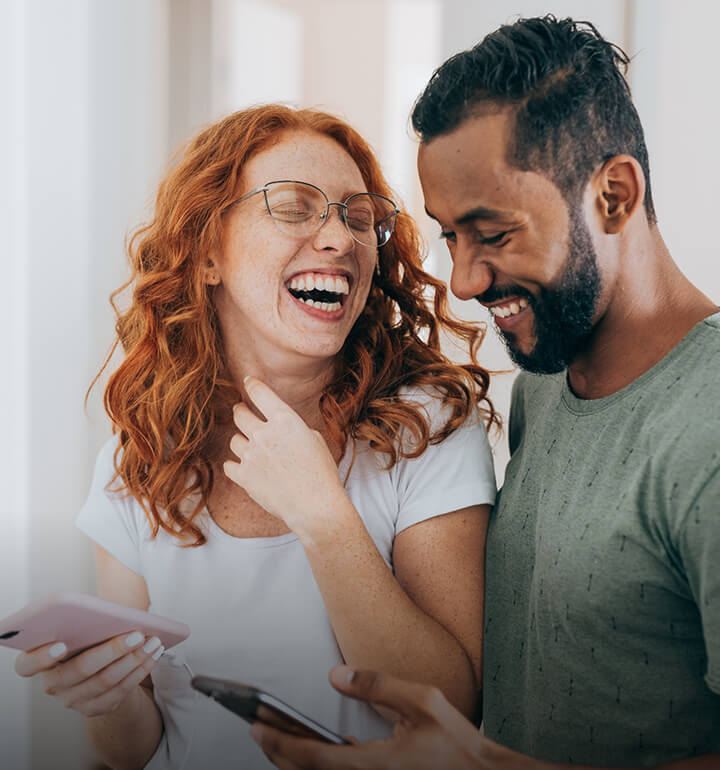 Why choose MyOzMoney?
We are all about making things easier for you.
Quick application
Applying online takes less than 5 minutes. No paperwork required.
Fast approval
We'll give you a fast outcome on your application.
Great rates
Competitive, personalised interest rates.
Uncomplicated loans
Apply online for personal loans of up to $50,000. We do everything online, making it faster and easier for you while keeping our costs low, so we can pass those savings back to you.
Low personalised rates
Competitive interest rates tailored to your financial situation.
No early repayment fees
Pay off your loan ahead of schedule without any extra charges.
Instant money transfers
Get quick access to your funds. Once approved, we'll transfer the money instantly.
Flexible terms
Choose a loan period and payment schedule that suits you.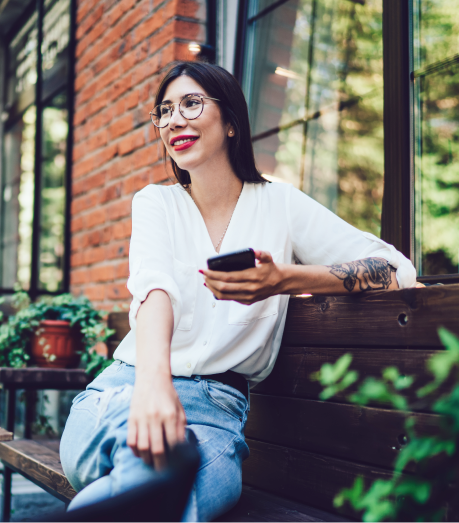 How it works
Applying is easy
Follow these simple steps to apply for your personal loan.
1
Customise your loan
1
You have the power to choose the loan amount you want to borrow and the repayment schedule that best suits your needs.
2
Get your rate in minutes
2
It takes less than 5 minutes to get your rate, and it won't affect your credit score. Once you have your rate, it's your choice if you want to submit the application.
3
Fast access to funds
3
If your application is approved, we transfer the loan amount to your bank account straight away.
Cash Loans Adelaide
Do you need cash loans in Adelaide? Whether you want to do some home renovations, buy a new car, pay for medical expenses, book a holiday, require bond assistance or just need some extra cash to help with managing bills and debts, there are many reasons why you may be looking for fast cash loans. MyOzMoney knows that, which is why we have made getting cash loans in Adelaide as quick and easy as possible. MyOzMoney provides simple and flexible unsecured personal loans from $2,100 to $50,000. With our simple online loan application process and same-day money transfers, with MyOzMoney fixed rate personal loans, you could have extra cash in your account before you know it.  
Where to get quick cash loans in Adelaide
With so many banks and money lenders offering cash loans in Adelaide, how do you find the best loan for you? One way is to make a personal loan comparison in Australia to see what different options are available. Many lenders also have loan calculators and other tools on their websites to help you decide what the best loan for you is. One thing's for sure, though, if you need quick cash loans, you won't want to spend hours filling out application forms and waiting days for decisions. That's where MyOzMoney stands out. We have a paperless loan application process that only takes about 5 minutes to complete. We also use smart data technology and machine learning algorithms to help us make fast and accurate decisions during the approval process.
Using a secure portal and bank-level encryption to keep your data safe, we can access 90 days of your bank statements in a read-only PDF format. And our proprietary loan management platform assesses financial and social touchpoints in real-time so we can give you an outcome in seconds.  Apply online for MyOzMoney cash loans in Adelaide today and see for yourself.
How do cash loans work?
If you apply online for cash loans in Adelaide with MyOzMoney, you'll receive a loan contract clearly setting out how much money you have been approved for, the term of the loan and the fixed interest rate you have been offered. We also like to be completely upfront about our pricing, including our fees and charges, so you don't get any surprises once you've taken out the loan. On the costs page, you can see our establishment fees, monthly fees, and other fees that may apply to your loan before you complete the application. To apply for MyOzMoney cash loans in Adelaide, you need to be at least 18 years old, currently employed and an Australian citizen or resident. If you fit these criteria, you can apply online in a matter of minutes. The application can easily be made from your computer, tablet or mobile phone, so you can submit it at a time and place that suits you.
We pride ourselves on responsible lending, so when assessing your loan application, as well as taking into account your credit report. We'll also look at other factors, including your bank statements, income, and other financial commitments, to help us make the best lending decisions. If your loan is declined, we would be delighted to reconsider your application at another time when your circumstances have improved.
How do the repayments work for cash loans in Adelaide?
As we use fixed personal loan interest rates, your monthly loan repayments will be the same each payment period, and they'll be clearly set out in your contract. We know that skipped payments can have a negative impact on your credit score. Still, if your monthly repayments are debited directly from your bank account, you won't have to worry about inadvertently forgetting to make a payment. And unlike some other money finance lenders, MyOzMoney doesn't charge early exit fees, so if you want to pay your loan off ahead of time and save yourself some interest, that's ok with us!
If you are looking for small loans in Adelaide, another alternative would be applying for a credit line. MyOzMoney offers a line of credit from $1,000 to $15,000, and you can withdraw any amount from as little as $100. As with our personal loans, the application process can be completed in a matter of minutes, and you could receive a decision in just seconds. Once approved, we'll send the money to your bank account immediately. The time it takes for the funds to appear in your account will depend on who your bank account is with. With our uncomplicated and flexible payments, you're in control of your money, and because you can access your cash up to your credit limit as many times as you want, you'll have cash on hand for any occasion.
If you have any questions about any of our loan products, you're welcome to contact us any time. You can reach us via phone on 1300 854 271 on Monday to Fridays from 8 am to midnight or on Saturday and Sundays from 9 am to 9 pm (Sydney/Melbourne time). If it is outside these business hours, send an email to hello@ozmoney.com.au, and we'll get back to you as soon as we can. As well as cash loans in Adelaide, if you need cash loans in Darwin, Melbourne, Sydney or anywhere else in Australia, then MyOzMoneyMe can help. We make getting express loans quick and easy!