Showing results for
$5,000 Personal Loan
Low rate personal loans for everyday
Apply for a hassle-free personal loan with competitive rates and flexible repayment options.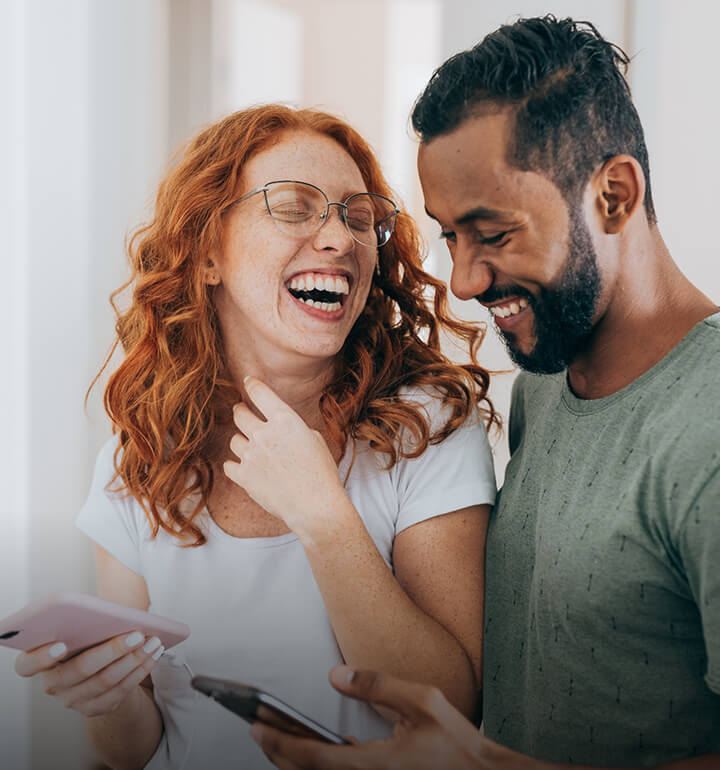 Why choose MyOzMoney?
We are all about making things easier for you.
Quick application
Applying online takes less than 5 minutes. No paperwork required.
Fast approval
We'll give you a fast outcome on your application.
Great rates
Competitive, personalised interest rates.
Uncomplicated loans
Apply online for personal loans of up to $50,000. We do everything online, making it faster and easier for you while keeping our costs low, so we can pass those savings back to you.
Low personalised rates
Competitive interest rates tailored to your financial situation.
No early repayment fees
Pay off your loan ahead of schedule without any extra charges.
Instant money transfers
Get quick access to your funds. Once approved, we'll transfer the money instantly.
Flexible terms
Choose a loan period and payment schedule that suits you.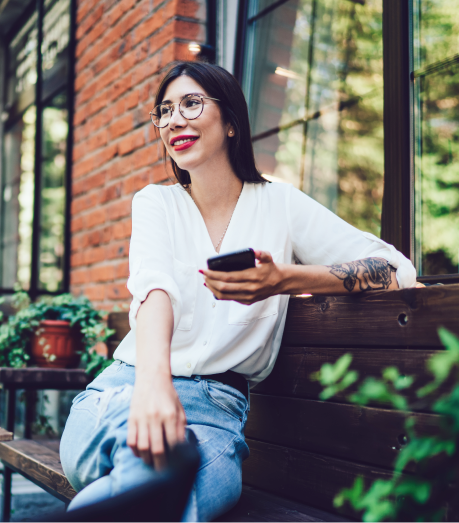 How it works
Applying is easy
Follow these simple steps to apply for your personal loan.
1
Customise your loan
1
You have the power to choose the loan amount you want to borrow and the repayment schedule that best suits your needs.
2
Get your rate in minutes
2
It takes less than 5 minutes to get your rate, and it won't affect your credit score. Once you have your rate, it's your choice if you want to submit the application.
3
Fast access to funds
3
If your application is approved, we transfer the loan amount to your bank account straight away.
Refinance personal loan
If you refinance your personal loan, it could save you money. Refinancing a loan means taking out a new personal loan to pay off a current loan. Although you'll still have the same debt, you may be able to save money through a longer loan term, a lower interest rate or lower fees. As well as cost benefits, refinancing may allow you to access a loan with more desirable features, or you may want to take out a personal loan for debt consolidation. Before refinancing, it is worth weighing up the pros and cons to see whether it is beneficial for you.  
Can I refinance a personal loan?
The short answer is yes, many lenders will allow you to refinance your personal loan with them, but that doesn't mean it will always be the best option. If you are thinking about refinancing, it can also be an excellent opportunity to shop around and see what the competitors are offering, as it may be a good time to switch banks or money lenders.
When can you refinance a personal loan?
Determining the right time to refinance your personal loan will depend on several factors. It may be that your aim is to save money, and you have found a new loan to achieve this goal. If your credit score has increased since you took out your existing loan, you may have been able to negotiate a better rate of interest on a new loan. Or, if you currently have a variable rate personal loan, you may be after more certainty that can be achieved by refinancing and taking out fixed-rate personal loans.  If you find it challenging to meet your monthly repayments, you may want to switch to a loan with a longer loan term so that the amount of money you are required to pay each month will be reduced. Or you may want to simplify your repayments through debt consolidation. There are many different reasons and times you might want to consider refinancing, but you'll need to make sure the pros outweigh the cons. There may be costs involved with taking out a new loan, such as exit fees on your current loan.
How often can you refinance a personal loan?
Even if it is possible to refinance your personal loan several times during the life of the loan, it may not always be a good idea. Each time you refinance, the new loan application will be recorded on your credit report, which can cause your credit score to go down. If you do this too many times over a short period, you may find it hinders you when you go to take out a new loan in the future. You'll need to weigh up the pros and cons, including the fees and charges before you refinance your personal loan to ensure it is cost-effective for you. Before you decide on your loan, it can also be a good idea to do a personal loan comparison in Australia so that you can compare personal loan interest rates, fees and other features to help you find a solution that best meets your needs.
Does refinancing a personal loan hurt your credit rating?
It's a good idea to be aware of your credit score as it will impact how risky a lender will see you, and therefore can affect how much money you can borrow and at what rate of interest. If you refinance your personal loan, how it will impact your credit score will depend on your personal circumstances, how you apply for your new loan and who you get your loan through. It might hurt your credit score in the short term as it involves applying for a new loan, and typically each new credit application you make will be noted in your credit report. Still, usually, if you make all the repayments of your new loan on time and don't have any other negative information on your credit report, it should go up again in the long term. Consolidation loans may also benefit your credit score in the long run as they can make your repayments easier to manage and help you pay off your loan in the specified loan term.
If you have decided to refinance your personal loan, MyOzMoney offers flexible personal loans up to $50,000. With low personalised rates, same-day money transfers and no early repayment fees, it may just be the refinancing option you are looking for. The application process is done online and can be completed in just 5 minutes without complicated and time-consuming paperwork.  Our approval process is fast too. Using advanced technology, we can assess financial and social touchpoints in real-time to give you an outcome in seconds.
Even though our applications are completed online, we're still here for you if you need to talk to us. You can call our team on 1300 710 936 Monday to Friday from 8 am to 9 pm (AEST) or on Saturday and Sunday from 9 am to 9 pm. You can also email us at hello@ozmoney.com.au or send us a message online, and we'll get back to you as soon as we can. At MyOzMoney, we make getting a personal loan quick and easy.