Showing results for
$5,000 Personal Loan
Low rate personal loans for everyday
Apply for a hassle-free personal loan with competitive rates and flexible repayment options.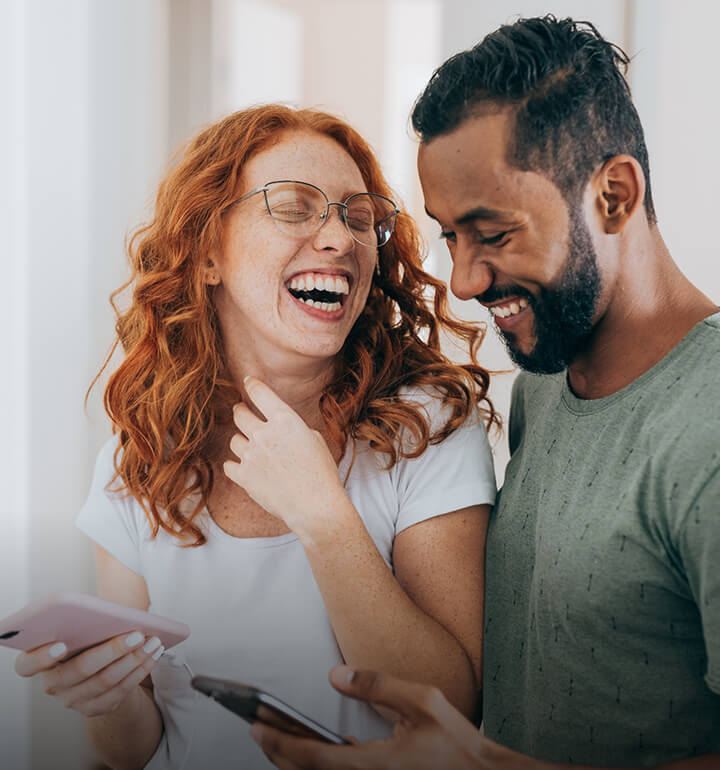 Why choose MyOzMoney?
We are all about making things easier for you.
Quick application
Applying online takes less than 5 minutes. No paperwork required.
Fast approval
We'll give you a fast outcome on your application.
Great rates
Competitive, personalised interest rates.
Uncomplicated loans
Apply online for personal loans of up to $50,000. We do everything online, making it faster and easier for you while keeping our costs low, so we can pass those savings back to you.
Low personalised rates
Competitive interest rates tailored to your financial situation.
No early repayment fees
Pay off your loan ahead of schedule without any extra charges.
Instant money transfers
Get quick access to your funds. Once approved, we'll transfer the money instantly.
Flexible terms
Choose a loan period and payment schedule that suits you.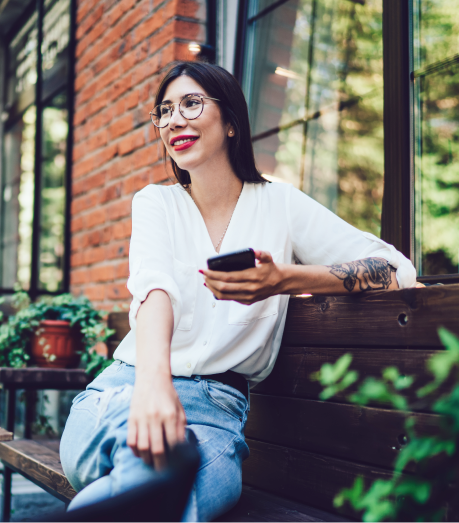 How it works
Applying is easy
Follow these simple steps to apply for your personal loan.
1
Customise your loan
1
You have the power to choose the loan amount you want to borrow and the repayment schedule that best suits your needs.
2
Get your rate in minutes
2
It takes less than 5 minutes to get your rate, and it won't affect your credit score. Once you have your rate, it's your choice if you want to submit the application.
3
Fast access to funds
3
If your application is approved, we transfer the loan amount to your bank account straight away.
Easy Finance
Get easy finance online from MyOzMoney. We offer customers fixed rate personal loans of up to $50,000 and a flexible line of credit option for pre-approved balances up to $15,000. As a wholly online lender, we offer customers quick loans or our line of credit option using our fully online loan application. It takes less than 5 minutes to complete and submit your online application and you could even have the funds you need in your account the same day when your application is received within business hours. Once you receive and digitally sign your new loan contract, your new funds are transferred immediately. Depending on who you bank with, this could mean that your funds are received within the hour. Easy finance and fast cash loans could be just 5 minutes away. Apply now for personal loans Melbourne, Sydney and Brisbane to discover how much you could borrow from MyOzMoney today.
What is easy finance?
Easy finance is about ensuring that you get the cash you need sooner rather than later to help you cover all of life's little expenses. Use our personal loan options for everything from buying a new car to paying for emergency car repairs or booking a holiday. Consolidate your debts with a fast loan from MyOzMoney and chop down your interest fees. Whatever you need easy finance for, apply online today for loans from $2,100 up to $50,000 or a line of credit offers you instant cash transfers up to a pre-approved credit balance that you can use over and over again. There are no early payout fees for customers who choose to pay out their loan balances early and we offer competitive fees and fixed interest rates.
Getting finance to change rental properties is a great way to keep your cash flow healthy without dipping into your savings balance. Pay the new bond on a rental property, advance rent and all of your professional services like removalists, professional cleaners and fumigators using either a small loan or our line of credit option. 
Where can I get easy finance loans?
To be eligible to apply for any of our loan products, including our short term loans, applicants must be at least 18 years of age, currently employed and a resident in Australia. Your application form will take just a few minutes to fill out. Like any other moneylender with an Australian Credit Licence, we ask you for some standard details like your current salary, how long you've been employed, what your living expenses are and what loan amount you're looking for. We offer low doc personal loans which means that we don't need reams of paperwork nor do we need to call your employers. Instead, we verify all of your application details immediately at the time of your application using fast and read-only access to your online banking account. When you submit your application form, you'll be asked to log into your online bank account. Once you're logged in, a read-only PDF format transaction statement is sent to our loans assessment team who use this statement to determine your loan amount, fees and interest rate. It's fast, accurate, responsible and applicants typically receive fair outcomes within the hour.
Our loan repayments are tailored to suit your pay cycle. They're easy to budget for and you can use a range of online tools like a personal loan calculator to help you work out some indicative repayment amounts before you apply. It's always a good idea to do a personal loan comparison in Australia before opting for a credit provider to ensure that you really are getting the best deal.
When using an online loan calculator, the interest rates can be adjusted up or down to let you know how much of your loan repayments will go toward paying the interest charged on your loan before you actually start repaying the principal amount you have borrowed. This is really helpful to gauge what kind of charges are incurred over the whole life of your loan. The lower the interest rate, the lower the associated fees will be. Other things to consider when you apply for quick cash loans from MyOzMoney include what else you are currently paying like credit cards, other debt and bills, rent and general living expenses. 
For larger amounts and long term personal loans like student loans covering the cost of university and college courses, it's important to accurately estimate your living costs so you can accommodate the new repayments you'll have to pay. This might mean making some adjustments and tightening your belt a bit. If you're having trouble managing bills and need some easy loans to help you get you back on your feet, we can help you find a loan product that will suit what you need. Remember, your credit score with us goes up every time you complete a repayment cycle and finalise your old loan with us. Successfully repaying small loans can be a great way to get some good credit history behind you and show lenders that you're sensible, reliable and less risky to lend to. Plus, we don't charge our customers early exit fees if you repay your loan sooner.
What credit score do you need for easy finance?
To be eligible for our cash loans you will need a good credit score, but we do take into account as many factors as possible when we assess applications. If you're not sure what your credit score currently is then it's quick and easy to get a copy of your credit file online and it's free.  Apply online today for easy finance from MyOzMoney.