Showing results for
$5,000 Personal Loan
Low rate personal loans for everyday
Apply for a hassle-free personal loan with competitive rates and flexible repayment options.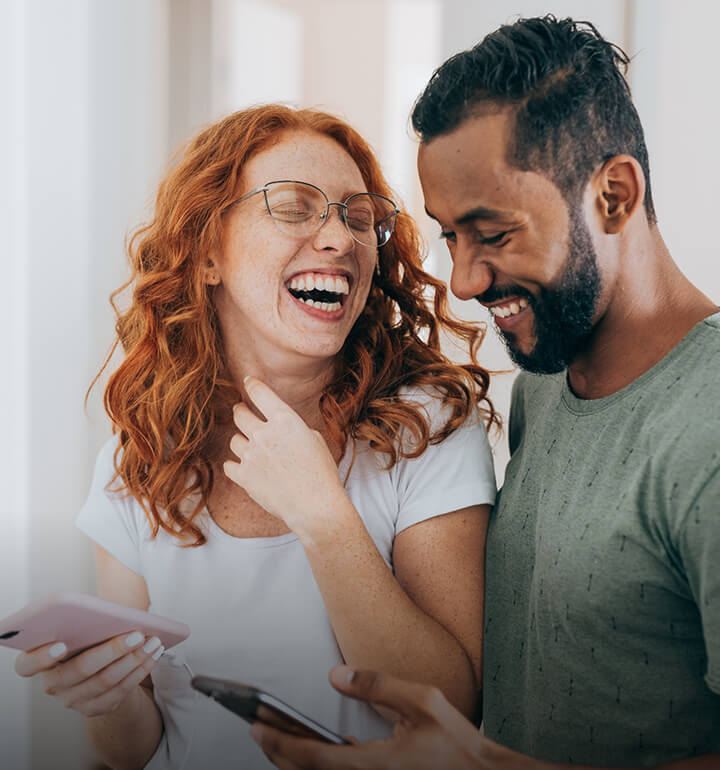 Why choose MyOzMoney?
We are all about making things easier for you.
Quick application
Applying online takes less than 5 minutes. No paperwork required.
Fast approval
We'll give you a fast outcome on your application.
Great rates
Competitive, personalised interest rates.
Uncomplicated loans
Apply online for personal loans of up to $50,000. We do everything online, making it faster and easier for you while keeping our costs low, so we can pass those savings back to you.
Low personalised rates
Competitive interest rates tailored to your financial situation.
No early repayment fees
Pay off your loan ahead of schedule without any extra charges.
Instant money transfers
Get quick access to your funds. Once approved, we'll transfer the money instantly.
Flexible terms
Choose a loan period and payment schedule that suits you.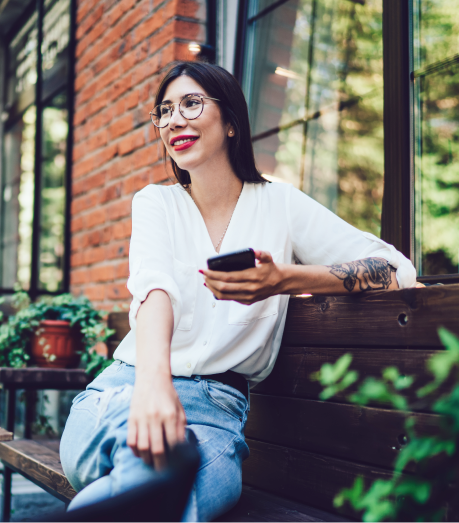 How it works
Applying is easy
Follow these simple steps to apply for your personal loan.
1
Customise your loan
1
You have the power to choose the loan amount you want to borrow and the repayment schedule that best suits your needs.
2
Get your rate in minutes
2
It takes less than 5 minutes to get your rate, and it won't affect your credit score. Once you have your rate, it's your choice if you want to submit the application.
3
Fast access to funds
3
If your application is approved, we transfer the loan amount to your bank account straight away.
Personal Student Loans
Personal student loans from MyOzMoney are quick and easy to apply for. Using our completely online loans application process, applicants need just 5 minutes to fill everything out and submit it. Approvals are usually quick with an answer returned to you within an hour. If you're happy with your loan offer, then we send you the new loan contract online too. Simply digitally sign it and submit it and we transfer your new funds to your nominated bank account immediately which means that some applicants have applied online, signed their loan contract online and received their new loan funds within 24 hours. That is what fast cash loans from MyOzMoney mean.
If you're heading back to the books to retrain or expand your current training, then you're probably looking at high education costs in the new future. There is a range of ways that you can choose to manage your tuition fees and personal student loans are a great way to borrow the money you need fast.
We're here to help with a range of credit options including unsecured personal loans from $2,100 up to $50,000 and a line of credit for up to $15,000. MyOzMoney offers quick and easy short term loans and long term loans with low rates and low fees. You complete your application online and there are no unnecessary phone calls.
Unlike other providers, we won't ask you for payslips and your employer's reference details. We use a faster and easier way to verify your application data online. When you apply for any financial product from MyOzMoney, you will be asked to provide your online banking details. Don't worry, this is just read-only access that our assessment team uses to verify your application details. Providing these details at the time of your application means we can turn around loan applications faster than ever and possibly have your new personal student loan funds in your bank account the same day you applied for your loan or the next business day at the latest.
How to apply for personal student loans?
This type of financing works just like any other unsecured personal loan. As a borrower, you apply for the amount of money that you need to cover your tuition costs, the cost of purchasing any study equipment, etc, and once approved and your loan contract has been returned to us, we release the new funds you have asked for directly into your account. You receive a lump sum payment from us and pay it back monthly with manageable and comfortable fixed repayments that are directly debited from your account, so you don't have to worry about paying on time.
If you're not sure how much you can comfortably afford to borrow, make use of our online tools like our loan repayment calculator. This will return an indicative repayment amount on the loan balance of your choice as well as interest charges and other fees. You can check the total cost of your loan, find the best loan term that works for you and even check if you can pay out your balance early to avoid paying interest. There are no early termination fees at MyOzMoney which means that if you're in a position to close out your loan balance ahead of schedule and save yourself some interest, then we don't charge you additional fees.
To qualify for any of our credit products, applicants must be 18 years of age, currently employed and a permanent resident within Australia. You'll need 5 minutes and some basic forms of identification (driver's licence, Medicare Card, passport, etc.) to apply online. When applying during our business hours, you can expect a response within 60 minutes and possibly your funds the same day.
We'll ask you some general financial questions like what your salary is if you have any other forms of income, what your living expenses are like and we will run a quick check on your credit file. Don't worry if your credit file isn't as good as you'd like it to be. We are a fair and responsible money lender, so we take your credit history as just one facet of your financial health. Once your application has been reviewed and approved, you'll receive an online loans contract detailing the amount of finance you have been offered, the interest rate and any other applicable fees and charges. Review this carefully and if you're willing to accept our terms and conditions, sign and return your contract.
How much can you claim for personal student loans?
Our range of cash loans range from small loans starting at $2,100 and are available for large balances of up to $50,000. We service all of Australia including Sydney, Melbourne and Brisbane so it doesn't matter where you are, you can apply for quick loans online now.
If you're looking for a flexible credit option that offers you ongoing access to approved credit funds, then consider our line of credit option. It's the same fast and easy online application, the same approval time and you could have access to your approved credit funds immediately. Our line of credit option offers you access to up to $15,000. This is a reusable credit line that you can use over and over again, transferring quick cash loans to your bank account when you need them. Our personal loans are paid in lump sum cash payments and cannot be redrawn upon.
We offer our customers competitive rates across all of our credit products. If you're ready to apply for your new personal student loan then start online now. It takes less than 5 minutes, it's obligation-free and you could have access to the money you need by the end of the day.